Why have some conspiracy theories been pushed back into the public? Because when you try to force them out of the mainstream, they'll find a wider audience on the fringes.
Liberal college students have taken to shouting down certain right-leaning speakers on campus that they don't agree with. Michael Shermer, the publisher of Skeptic Magazine, thinks that is the worst thing you can do. He posits that all you do when you prevent someone from speaking is make certain people want to hear them more. This has led to the rise of the conspiracy theorists and why fringe ideas—from something as silly as flat-earth believers to something as morally reprehensible as Nazism and Holocaust deniers—have been pushed back into the mainstream. Michael's new book is Heavens on Earth: The Scientific Search for the Afterlife, Immortality, and Utopia.
Just as the collective ruckus of science deniers hits its peak, Netflix announces a date for 'Bill Nye Saves the World', a heroic new show that will answer the most pressing science questions of our era.
Heroes don't wear capes, they wear coats. No lies, no hidden agenda – Bill Nye will set the record straight on science.
On April 21, the 13-part series 'Bill Nye Saves the World' will embark on its enormous mission to be an informed (and entertaining) counterweight to science skeptics by refuting bogus claims with a little thing called evidence. Each episode, he'll tackle a topic like climate change, GMOs, sex, space, and alternative medicine. He will make things explode, shake, and fly during lab demos, and bring on guests like science educator Derek Muller, supermodel Karlie Kloss, comedian Joel McHale, actors Donald Faison and Zach Braff, and musician Steve Aoki.
In terms of timing, 'Bill Nye Saves the World' is not just a fun idea, but a necessary one. Margaret Atwood dropped by Big Think late last year to explain that certain people find science "inconvenient", and anti-science mindsets – about climate change, for example – will continue to be propagated from the top and trickle down through the public consciousness until clean energy becomes profitable enough for the wealthy to "believe" in climate change. Only then will policy change follow. 
Scientists and academics have not always done a great job of communicating important ideas to the public, but the national mood has pushed the science community to respond in various ways – like UC Berkeley genetics professor Michael Eisen, who has announced he'll be running for Senate in 2018, a level of government with zero scientists in its ranks. Educating the public through popular programming, which has been Nye's missions since the 1990s, is another route: it can mobilize minds and stoke change from the bottom up. "Change doesn't come from Washington, change comes to Washington," Obama once said. 
Nye is a regular guest at Big Think, where he answers viewer questions for us every Tuesday. Here are two of his finest moments:
#1. Are there Ghosts?
Bill Nye tackles a tough question that every person alive has been hung up on – what happens after we die? Where does our life energy go? 
#2. Why Do We Need Science-Literate Leaders?
Bill Nye weaves explains the importance of science literacy in a country's elected leaders.
Netflix is marketing Nye as a new hero in town. Sure he has a six-pack of facts, mental muscle to shred misinformation into confetti, and an invisible weapon: words – but can he save the world?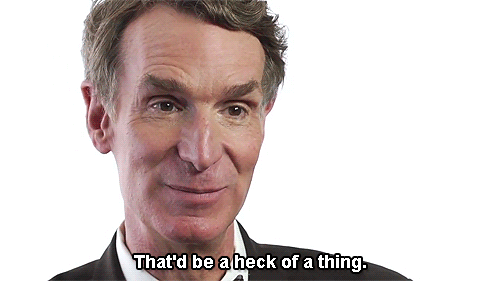 The spreading of misinformation and doubt has undermined support for climate change. Despite broad consensus from climate scientists that humans are largely responsible for climate change, only 27% of Americans think there is agreement. New research points to a possible way to "vaccinate" against this misinformation.
Misinformation often spreads like a virus. Is there a vaccine?
Although the vast majority of climate scientists agree that humans are largely responsible for global warming, only 27% of Americans think that the climate scientists agree. In other words, there is an overwhelming consensus amongst experts but the general public thinks that there isn't a clear agreement. A steady onslaught of misinformation has undercut the public's understanding of the scientific consensus, and in turn lowered potential support.
According to recently published research in the journal Global Challenges, there may be a way to "vaccinate" the general public against dubious claims made by climate change skeptics.
Just like a vaccine, the process involves adding a small amount of the underlying virus in order to build up a greater resistance. By being exposed to the misinformation, along with a pre-bunking of that misinformation, participants we more apt to accept the correct information.
The research, Inoculating the Public against Misinformation about Climate Change, looked at ways to achieve greater acceptance of the underlying scientific agreement regarding climate change. Fighting the misperception that climate change is a He Said/She Said issue has been a major annoyance for scientists looking to enhance public support.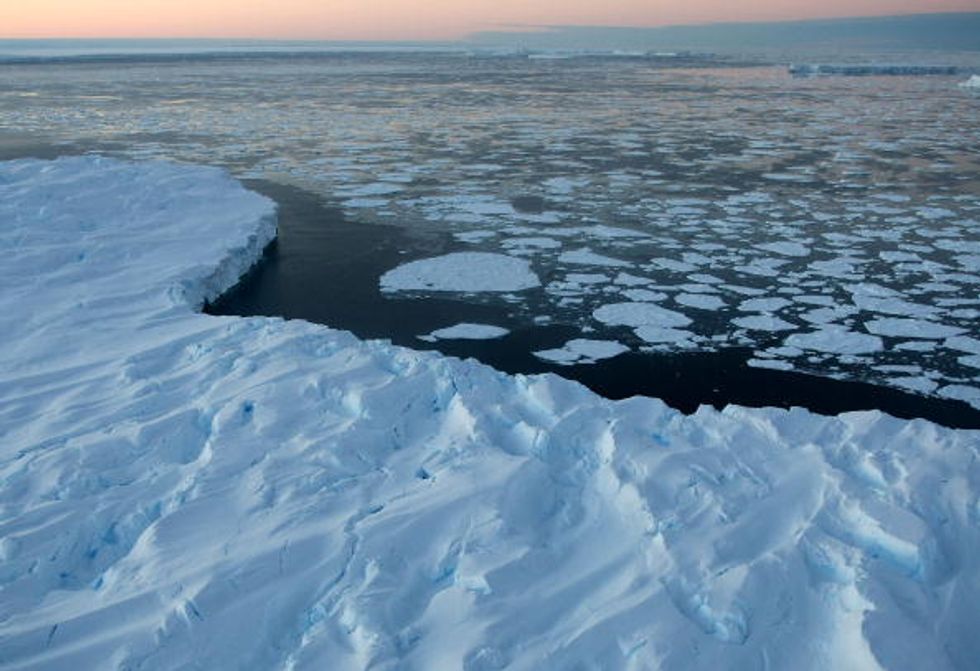 "Vaccinating" readers against misinformation spread by merchants of doubt is based on the Inoculation Theory, which aims to strengthen specific attitudes and make this less susceptible to change. Although the researchers applied this strategy specifically to the issue of climate change, their findings have potentially broad applications in our current truth-challenged environment. 
"Results indicate that the positive influence of the "consensus message" is largely negated when presented alongside such misinformation. Thus, in evaluating the efficacy of consensus messaging, scholars should recognize the potent role of misinformation in undermining real-world attempts to convey the scientific consensus."
Led by Sander van der Linden, the Director of the Cambridge Social Decision-Making Lab, the study concluded that participants could be inoculated against misinformation when given a warning to its politicization and lack of credibility. The researchers found that sticky misinformation often had the effect of canceling out the exposure to scientific consensus (in the form of a pie chart), but the misinformation (The Oregon Petition) was far less persuasive when pre-bunked (refutational pre-emption) for the participant.
"[W]e hypothesize that the process of inoculation will indeed protect pre-existing (positive) attitudes as well as help counteract motivated reasoning."
When participants were "vaccinated" with a perspective on the Oregon Petition ("some politically motivated groups use misleading tactics to try and convince the public that there is a lot of disagreement among scientists"), along with details regarding the petition's scientific credibility, the positive shift towards accepting the consensus was almost 13%.
In other words, battling misinformation should not be trying to fight fire with fire. It may be better to fight fire with fire and a firehose.
Why is This Important?
In 2013, the World Economic Forum warned against the spreading of "digital wildfires" that could wreak havoc for truth. How do we balance an open society with our need for truthful ideas? Our typical conception and faith in the "marketplace of ideas" is being challenged by an upended media environment that has witnessed the pervasive spreading of misinformation. 
"Let all with something to say be free to express themselves. The true and sound will survive. The false and unsound will be vanquished. Government should keep out of the battle and not weigh the odds in favor of one side or the other."-Fredrick Siebert, Four Theories of the Press (1956)
If the vast majority of climate scientists have formed a consensus on climate change, why do only 27% of Americans think they have? While lessening the role of traditional media gatekeepers offers opportunities to democratize the spreading of information, it has also provided fruitful pathways to the spreading of misinformation. Couple this with a tendency to apply false equivalency to issues that have broad consensus, along with echo chambers and confirmation bias, and you have a recipe for confusion.
Right now we are playing a giant game of post-truth Whac-A-Mole. We are going to need a better hammer.
===
Want to connect with me? Reach out @TechEthicist and on Facebook. 
===