What are the true motivations of people who cheat, and why do even happy spouses do it?
We all know what infidelity is, but a universal definition is difficult to carve out—especially in the digital age. Is watching porn cheating, or is it only cheating if the person on the other side of the screen is live? Each scenario is subjective, but psychotherapist Esther Perel crystalizes the three elements that lie at the heart of all cheating: secrecy, sexual alchemy, and emotion—even if the person don't think so. Cheating is typically interpreted as a symptom of a bad relationship or of something lacking in a partner, however one of the biggest revelations for Perel in researching her latest book, The State of Affairs, was that happy people also stray. Even people in satisfying relationships find themselves crossing the line they never thought they would. So what gives? "They often stray not because they want to find another person but because they want to reconnect with a different version of themselves," she says. "It isn't so much that they want to leave the person that they are with as much as sometimes they want to leave the person that they have themselves become." Esther Perel is the author of The State of Affairs: Rethinking Infidelity. See more at estherperel.com.
Why do people have the same fights, over and over again? That's the repetition compulsion, a deeply ingrained psychological phenomenon—but not so deep that it can't be beaten.
Sigmund Freud initially thought humans operated on the 'pleasure principle'—that we run toward pleasure and run away from pain. However, this didn't quite align with what he saw in his office. There, he worked with people who escaped abusive relationships only to end up in a new relationship with the same dangerous dynamic. Many of us have the same fight with a coworker or a loved one, in different forms, over and over again. This led Freud to a turning point in his theory: he dubbed this phenomenon the repetition compulsion, a psychological trap where we repeat the same dysfunctional behavior or fall into the same traumatic circumstances, over and over again. In the video above, Harvard professor Dan Shapiro explains that there is a way to break this cycle of dysfunction and have healthier relationships. It's not easy, but it's worth doing to live a happier and less stressful life. As Sam Harris describes in his book, Waking Up: "My mind begins to seem like a video game: I can either play it intelligently, learning more in each round, or I can be killed in the same spot by the same monster, again and again." Understanding the way that you fight, and what your conflict triggers are, will stop you living the same destructive patterns on a loop. Dan Shapiro's latest book is Negotiating the Nonnegotiable: How to Resolve Your Most Emotionally Charged Conflicts.
A new study suggests that older couples may help their marriages by drinking together.
Two, please (GRIFFIN STEWART)
Almost half the wine consumed in the U.S is consumed by millennials, according to recent research. In 2015, the 79 million Americans ages 21 to 38 drank 159.6 million cases of wine. As a relaxant and social lubricant, it's obviously a pretty popular way to go, and that's just wine. As young people couple off, alcohol can work for and against the relationship, depending on the amount of alcohol consumed and whether or not both partners are drinking similarly. But what happens over time to couples? Baby boomers are finding out, and so did a new study published in the Journals of Gerontology.
The elderly are the fastest-growing segment of the U.S. population, and it's a drinking crowd, many having switched over the years to alcohol as a legal intoxication option. The Centers for Disease Control and Prevention (CDC) says that people over 65 are more frequently found to be binge drinkers. Boomers may also require less alcohol to get drunk because it's metabolized more slowly in the elderly, meaning there is a higher percentage of alcohol in the blood compared to a younger drinker.
About the New Research
The new study looked at negative marital quality, since there's a clearer link between marital trouble and health problems than there is between positive marital quality and positive health.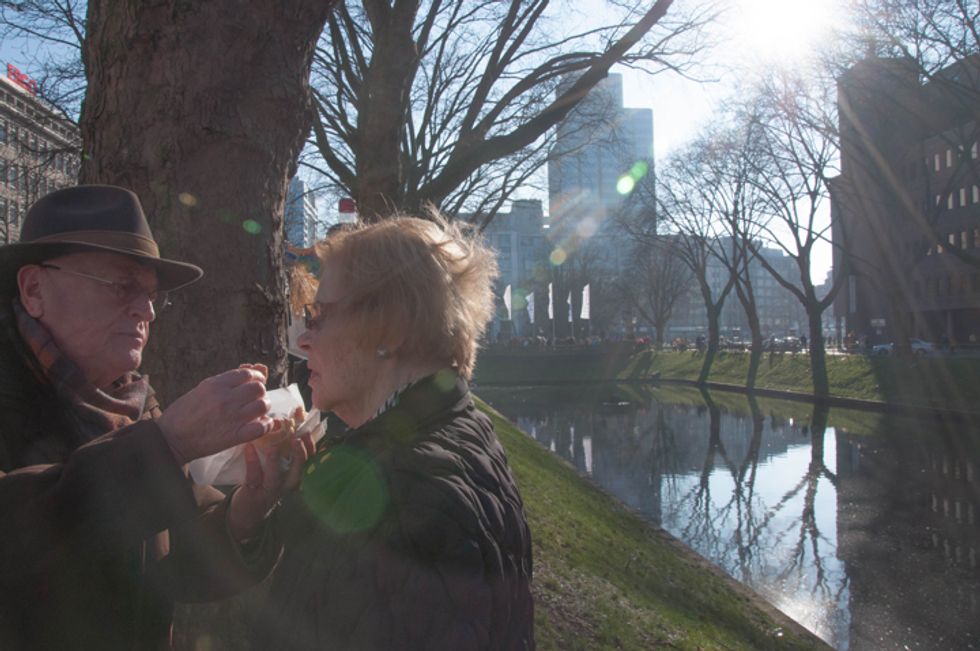 (ANDRÉA PORTILLA)
Researchers interviewed 4864 husbands and wives. The men ranged from 52-92, with an average age of 64. The women were at an average age of 63, being anywhere from 52-88.
The subjects were a bit more homogenous than the general population. Roughly two-thirds of them were in their first marriage. They all had similar (though obviously not identical) alcohol consumption, similar negative marital quality as well as other comparable variables including education, years married, race, and number of children.
Subjects responded to self-administered psychosocial questionnaires (SAQ) in four waves, each of which collected responses from half the subjects. Thus, the responses from 2006 and 2008 were treated as Wave 1 since together they accounted for 100% of the respondents, and Wave 2 was the combined 2010 and 2012 SAQs using the same logic. In this way, every subject was questioned exactly twice, years apart.
In Wave 1, the idea was to identify drinking habits and assess subjects' current negative marital quality as a baseline.
Researchers asked people about their drinking:
"Do you ever drink any alcoholic beverages such as beer, wine, or liquor?"
"In the last three months, on average, how many days per week have you had any alcohol to drink?"
"On the days that you drink, about how many drinks do you have?"
62% of respondents were drinkers, and 38% not, about the same as the general population. In 45% of the couples, both members drank, in 29% no one drank, in 17% it was just the husband, and in 8% it was only the wife.
To ascertain their negative marital quality, their were interviewed with a commonly used and well-validated set of questions:
"How often does your spouse make too many demands on you?"
"How often does he or she criticize you?"
"How often does he or she let you down when you are counting on them?"
"How often does he or she get on your nerves?"
Their answers to both sets of questions were converted into numerical values for analysis.
In Wave 2, the subjects were again assessed for negative marital quality to see how things had changed, based on the assumption that drinking habits had remained constant and that it was the driver of increases or decreases in negative marital quality.
The Findings
First off, unlike with studies of younger couples, the frequency and amount of alcohol consumption wasn't a reliable predictor of changes in marriages. What was significant was the degree to which a couple's drinking was:
"concordant" — meaning both members of the couple drink, or both don't drink, or
"discordant" — meaning one member of the couple drinks while the other doesn't.
The three biggest takeaways from the study were:
Couples with concordant drinking habits reported a decrease in negative marital quality. (If the double-speak is confusing, that means they were happier.)
Wives experienced even more of a reduction in negative marriage quality than their husbands as a result of concordant drinking.
Non-drinking concordant couples didn't experience a reduction in negative marriage quality! (The researchers wonder if co-imbibing may give drinking couples more time together in a shared activity.)
Suggestions for Millennials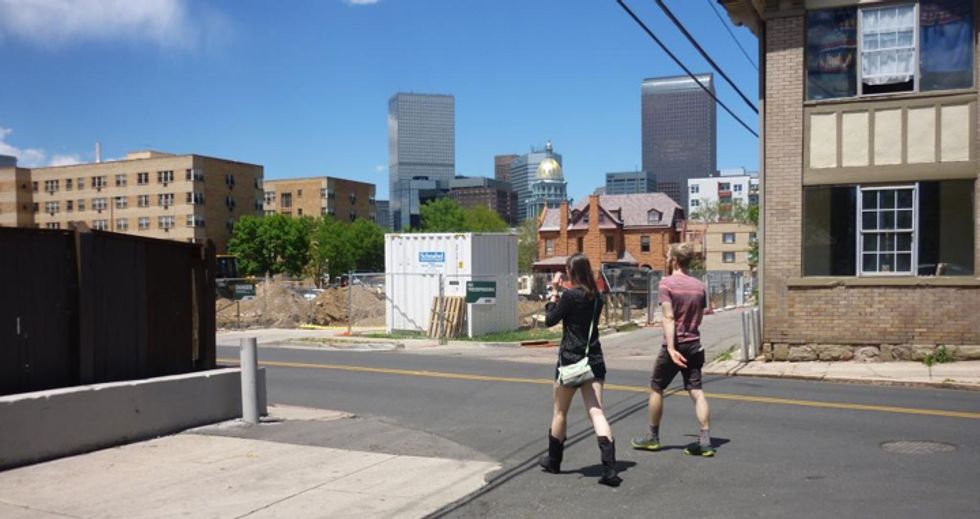 (ROBERT RYNERSON)
So, young millennials in love, here are the rules:
If you both drink — within bounds of reason, of course — keep up the good work. (I can't believe I just typed that.)
If one of you quits, you both should quit if you want to stay together.
If only one of you keeps drinking, you're heading for issues.
If neither of you drink, the study suggests that maybe you should both start? (Or that.)