The most influential contemporary scientists and their accomplishments.
Credit: Getty Images
Ranking the world's greatest contemporary scientists may be a no-win proposition, with inevitable questions about how to evaluate one's contribution over another. How does a discovery in one field measure up to a discovery in a different one? And what about Richard Dawkins, where is he on this list? All reasonable questions, but ultimately we need to start the discussion somewhere. So here's a debatable list of top ten scientists from around the world who have made a great impact on our life (but not in order of the magnitude of their achievements because that just might be an unscientific exercise):
1. Timothy Berners-Lee
It would be hard to argue against the guy who invented a little something called "the world wide web" being on this list. Timothy Berners-Lee is a British computer scientist, knighted by the Queen Elizabeth II for his pioneering work. He is especially famous for his proposal to share information by using the technology of hypertext, the cornerstone of the world wide web. Berners-Lee also made the world's first website in 1991.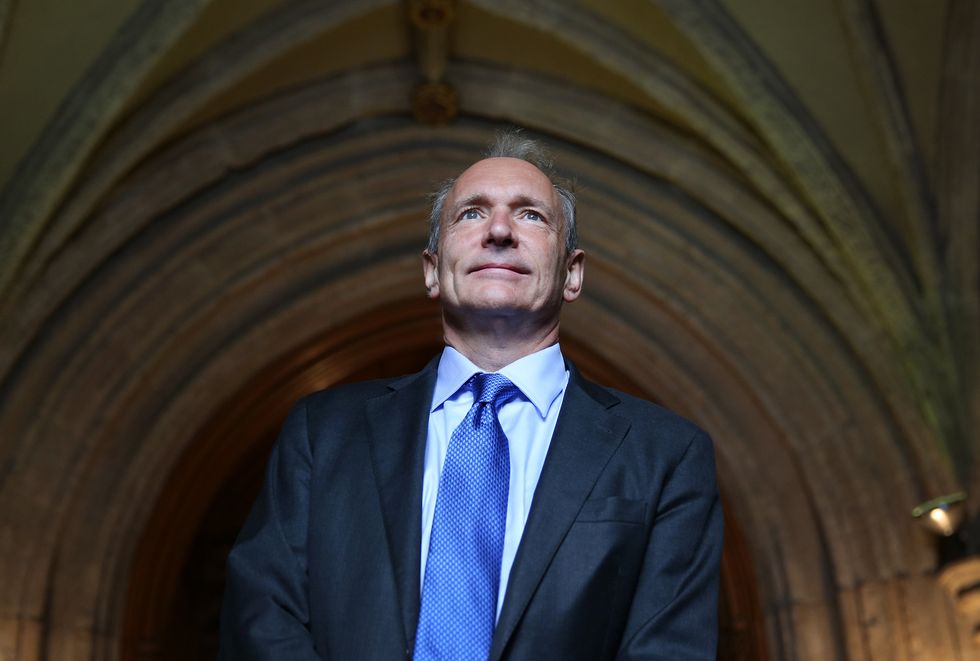 Sir Tim Berners-Lee inventor of the World Wide Web arrives at Guildhall to receive an Honorary Freedom of the City of London award on September 24, 2014 in London, England. (Photo by Peter Macdiarmid/Getty Images)
2. Stephen Hawking (UPDATE: Hawking died on March 14, 2018)
Arguably the world's most famous living scientist, Stephen Hawking is known for his landmark contributions to our understanding of the big bang, black holes, and relativity. He is also renowned for his work as a science popularizer, writing the best-selling book "A Brief History of Time".
The British theoretical physicist and cosmologist, Hawking is acclaimed for his ideas on gravitational singularity theorems in the framework of general relativity, and the theoretical prediction that black holes emit radiation, dubbed "Hawking radiation."
Hawking's remarkable accomplishments are also an inspiration for people living with disabilities as he has suffered paralyzing amyotrophic lateral sclerosis (ALS) from early in his life.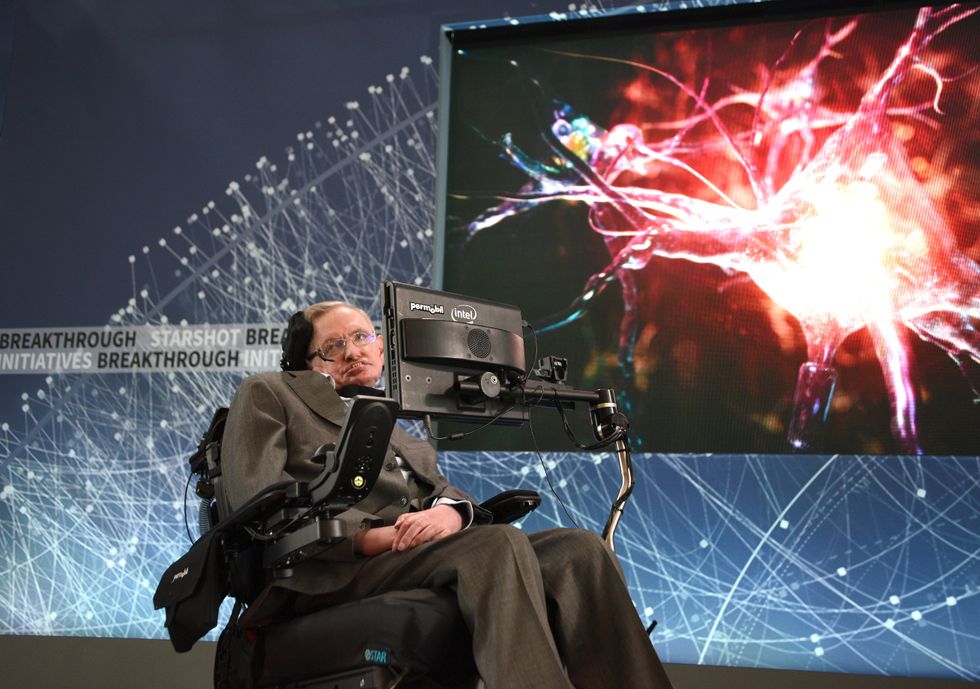 Stephen Hawking and Yuri Milner host press conference to announce Breakthrough Starshot, a new space exploration initiative, at One World Observatory on April 12, 2016 in New York City. (Photo by Bryan Bedder/Getty Images for Breakthrough Prize Foundation)
3. Jane Goodall
Jane Goodall is a British primatologist, known as the world's foremost expert on chimpanzees. She has studied social and family interactions with wild chimps for over 55 years. Her revolutionary work showed that chimpanzees, and not only humans, can learn to make and use tools. She also made pioneering observations on the violent nature of chimpanzees, finding some to hunt and eat smaller monkeys.
Founder of the Jane Goodall Institute, Goodall is a tireless advocate for conservation, biodiversity and other environmental causes.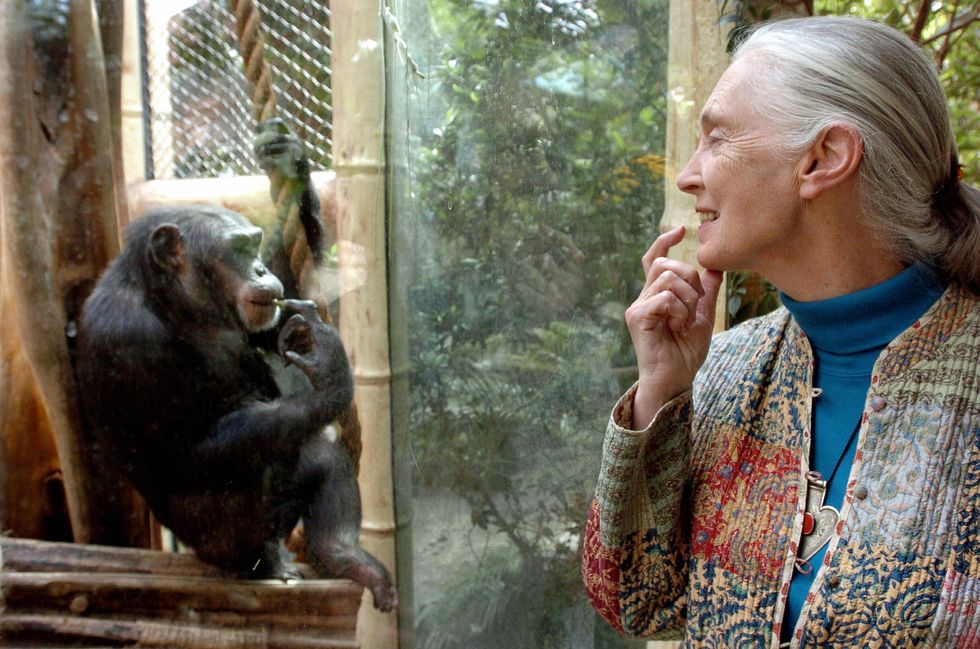 Jane Goodall, the world's foremost authority on chimpanzees, communicates with chimpanzee Nana, 06 June 2004 at the zoo of Magdeburg (eastern Germany). (Photo credit: JENS SCHLUETER/AFP/Getty Images)
4. Alan Guth
An American theoretical physicist and cosmologist, Guth developed the theory of cosmic inflation. Winner of the Fundamental Physics Prize and the Kavli Prize, Guth came up with groundbreaking ideas in inflationary theory, discovering why the cosmos is as large as it is.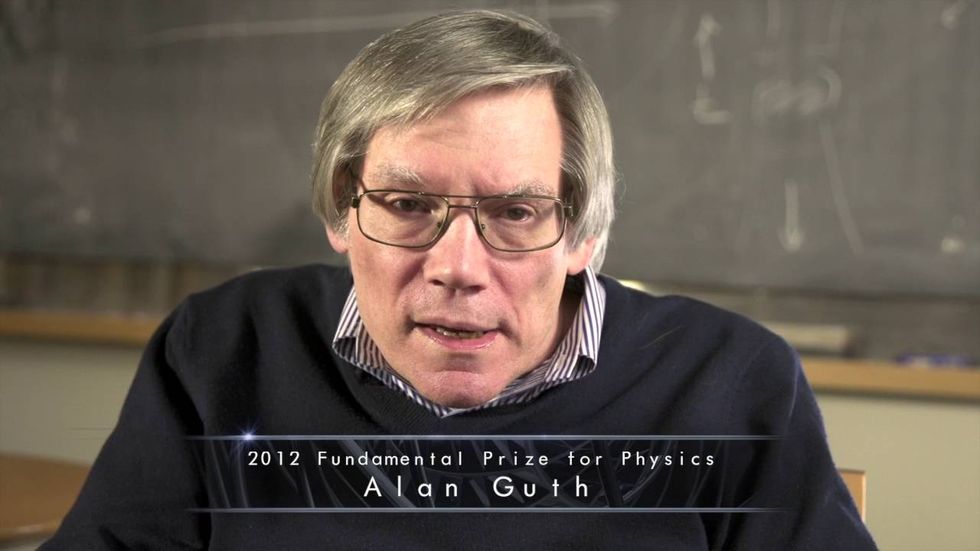 Credit: Breakthrough Prize.
5. Ashoke Sen
An Indian theoretical physicist, Ashoke Sen won numerous international awards for his work including the Fundamental Prize in Physics in 2012. He has made significant contributions in string theory, with field-changing research.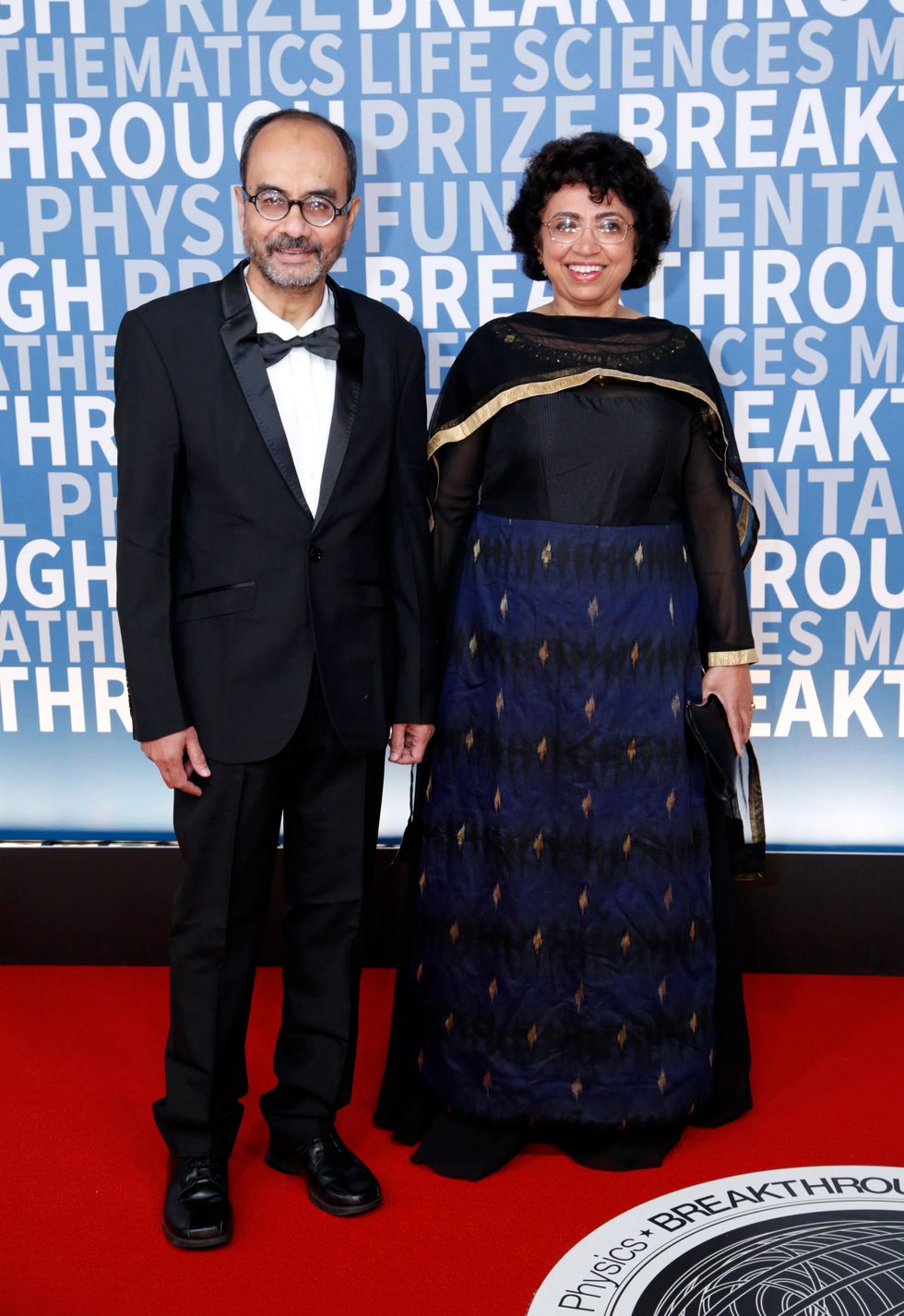 Physicists Ashoke Sen and Sumathi Rao attend the 2017 Breakthrough Prize at NASA Ames Research Center on December 4, 2016 in Mountain View, California. (Photo by Kimberly White/Getty Images for Breakthrough Prize).
Want to learn string theory with Ashoke Sen? Check out this lecture:
6. James Watson
James Watson is an American molecular biologist and geneticist, known as the co-discoverer of the double helix structure of the DNA in 1953 - a fact for which he was awarded a Nobel Prize.
Check out this TED talk with James Watson about how he and his research partner Francis Crick discovered the structure of DNA:
7. Tu Youyou
Tu Youyou became the first Chinese woman to win a Nobel Prize in 2015 for her work in creating an anti-malaria drug that saved millions of lives in Asia and Africa. She relied on traditional Chinese medicine in her discovery of artemisinin and dihydroartemisinin, which have helped significantly improve the health of people living in tropical climates.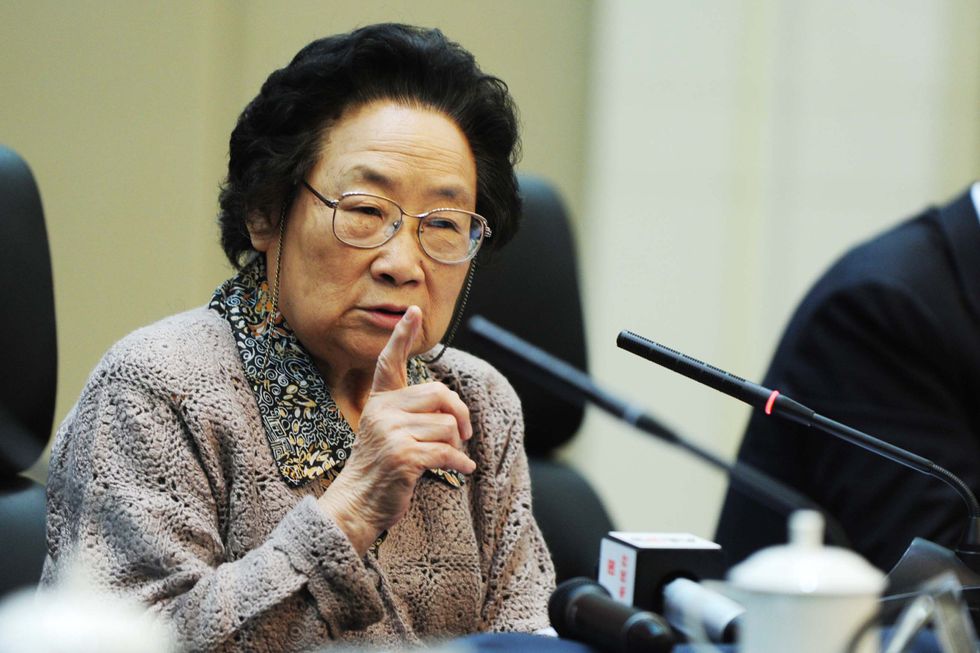 Tu Youyou, the first Chinese woman to win a Nobel prize for medicine, delivers a speech at a symposium organized by China's National Health and Family Planning Commission (NHFPC) and other departments in Beijing on October 8, 2015. (Photo credit: STR/AFP/Getty Images)
8. Noam Chomsky
U.S. linguist and firebrand political activist, Noam Chomsky has influenced the world in many fields. Described as "the father of modern linguistics," Chomsky is also one of the founders of the field of cognitive science. While writing over a 100 books and leading a broad intellectual life, Chomsky is known as an outspoken critic of American foreign policy.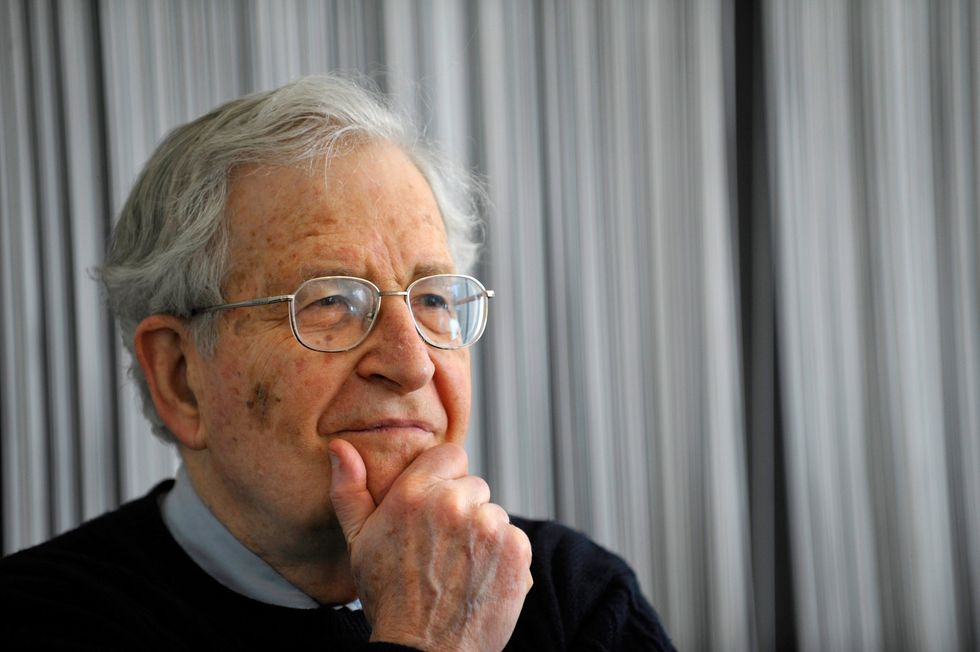 US linguist, philosopher and political activist, Noam Chomsky addresses a press conference in the southern German city of Stuttgart on March 23, 2010. (Photo credit: SASCHA SCHUERMANN/AFP/Getty Images)
9. Shinya Yamanaka
Yamanaka is a Japanese Nobel Prize-winning stem cell researcher. He received the prize in 2012 for his co-discovery that existing cells of the body can be converted to stem cells. He also received the 2013 Breakthrough Prize in Life Sciences, worth $3 million.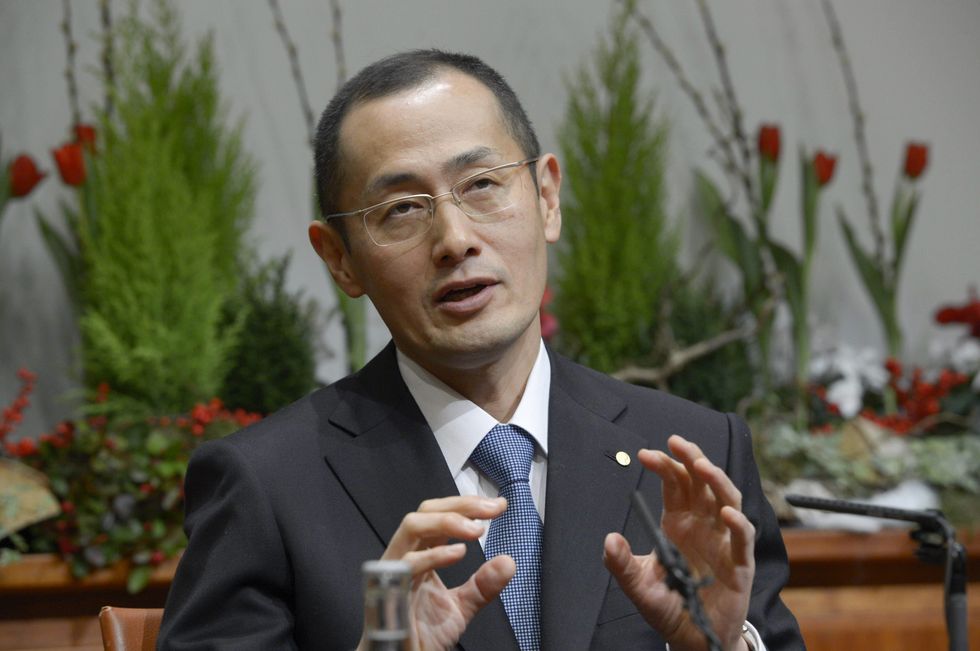 Nobel Prize Medicine laureate Shinya Yamanaka of Japan speaks during a press conference on December 6, 2012 at the Karolinska Institute in Stockholm, Sweden. (Photo credit: BERTIL ENEVAG ERICSON / SCANPIX/AFP/Getty Images)
10. Elizabeth Blackburn
An Australian-American molecular biologist, Blackburn won the Nobel Prize in 2009 for her research on anti-aging, in particular on the benefits of lengthening telomeres - a structure capping and protecting chromosomes. Blackburn co-discovered an enzyme called telomerase that replenishes the telomere.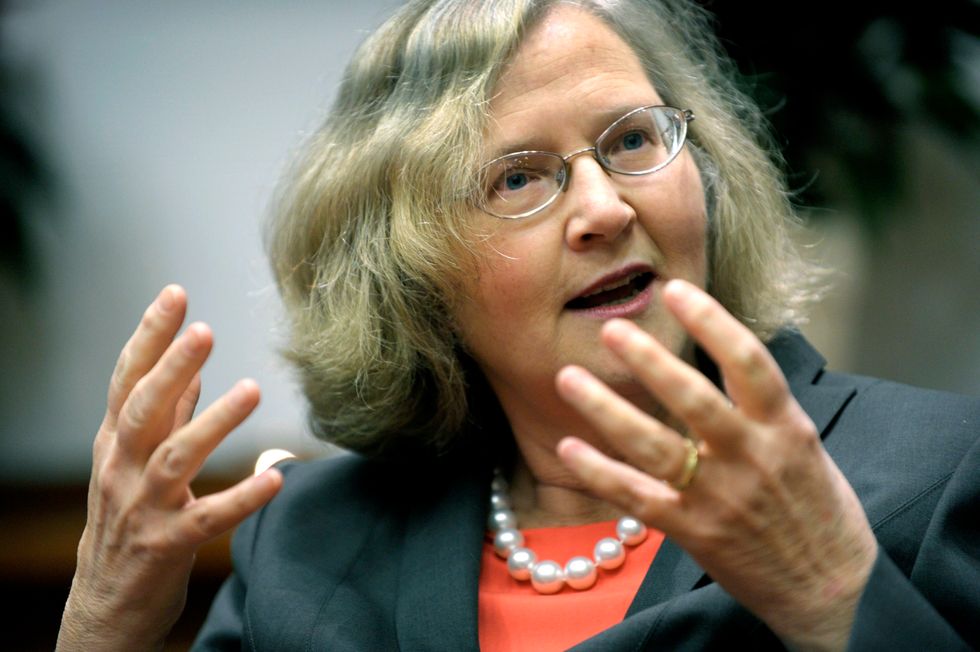 The 2009 Nobel laureate in medicine Elizabeth H. Blackburn of USA speaks during a joint news conference held by the Nobel Foundation at the Karolinska Institute on December 6, 2009, in Stockholm. (Photo credit: HENRIKSSON/AFP/Getty Images)
Want to learn about telomeres from Professor Blackburn? Check out this lecture:
Renowned linguist and public intellectual MIT Professor Noam Chomsky offers his take on the Trump administration and its troubles with Russia.
Noam Chomsky. May, 18, 2010. Photo credit: KHALIL MAZRAAWI/AFP/Getty Images.
Noam Chomsky has generally been one of the strongest intellectual voices of the left for decades. But he has an unexpected take on the growing scandal around President Trump and the alleged "collusion" with Russia. The 88-year-old MIT professor Chomsky, a celebrated linguist and philosopher, thinks that the Russia story is a major distraction and it's wrong for Democrats to focus their energies on it. 
In an April 6th conversation, organized by the American Association of Geographers, Chomsky characterized President Trump as not having a strong center of beliefs, while "his only ideology is 'me'. What is instead happening is that Republicans, led by Paul Ryan, whom Chomsky called "the most dangerous and savage group in the country," are implementing "savage" programs that they planned for decades designed to favor the rich and "kick everyone else in the face." 
This kind of planned attack is supported by how Trump's cabinet was designed, according to Chomsky. 
"Every cabinet official was chosen to destroy anything of human significance in that part of the government. It's so systematic that it can't be unplanned. I doubt that Trump planned it," says Chomsky in the conversation.
And to distract attention from their real agenda, the Trump team is running a "two-tiered operation," claims Chomsky, with advisor Stephen Bannon in charge of "the effort to try to make sure you capture the headlines." With one outrageous incident at the White House or incendiary tweet succeeding another, President Trump is keeping the media occupied and people talking. And what happens is that they very soon forget whatever the latest scandal was and move on, while the real issues get left unexplored. 
See the segment of the interview on Trump and Ryan here:
Chomsky also called out Democrats for "cooperating in a very striking way". The biggest part of that cooperation is their insistence on stoking the Russian scandal and making it a major distraction from more significant problems. Chomsky thinks that finding a common language with Russians is essential even if you believe they hacked the 2016 elections. The United States has not only influenced elections, it has even installed military dictatorships overseas and cannot claim moral high ground here, explains the professor. 
A better way would be to look at what happened through the prism of diplomacy, even if members of the Trump team met with Russians, including the now-infamous meeting between Donald Trump Jr. and a Russian lawyer. In fact, President Trump's attempts to improve relations with Russia is "one of the few decent things Trump has been doing," says Chomsky.
"So maybe members of his transition team contacted the Russians. Is that a bad thing?" expounds Professor Chomsky. "Recent ambassador to Russia, Jack Matlock, had a blog where he pointed out that 'It's exactly what you should be doing. It's the job of ambassadors and diplomats coming in. There are serious problems and tensions you want to talk over to see if there's anything you can do about them. Instead of just building up force and violence.' That's what the democrats are focusing on, and meanwhile all these other things are going on and they're not saying anything about them."  
In a recent interview with RT, Chomsky doubled down on his criticism of the Republican Party, which he previously called an organization "dedicated to the destruction of organized human life on Earth."
"The position of the savage wing of American capitalism, the Republican Party, is really striking, they are really racing toward a precipice. Has there really been an organization in history that has dedicated itself to the destruction of human life?" said Chomsky. "The US is racing toward the precipice, while the world is trying to do something."
Here's the full interview with Professor Chomsky at the American Association of Geographers:
Sure, the old Greek guys from 2,400 years ago get all the glory. But these living philosophers have a ton to say about life, the universe, and everything as it relates to right now.
Public Domain
It can be easy to think that all the good ideas have already been thought; after all, philosophy have been going on for more than 2500 years. But that isn't true! There are still some genius philosophers out there, of course. Here, we give you ten living people with ideas worth learning about.
Noam Chomsky
One of the most cited philosophers of the modern age, Chomsky has written extensively on linguistics, cognitive science, politics, and history. His work has had an effect on everything from developmental psychology to the debates between rationalism and empiricism, and led to a decline of support for behaviorism. He remains an active social critic and public intellectual, including here on Big Think.
"Colorless green ideas sleep furiously"
Slavoj Zizek
Zizek is a modern Marxist who has commented extensively on culture, society, theology, psychology, and our tendency to view the world through the lens of "Ideology". He has devoted a great deal of time to updating the idea of Dialectic Materialism. He is also a frequent Big Think contributor.  
"Humanity is OK, but 99% of people are boring idiots."
Cornel West
Cornel is an American philosopher who focuses on politics, religion, race, and ethics. Hardly shy for the camera, West is often seen on television talk shows and even had a cameo in the Matrixfilms. His work has expanded on the ideas of W.E.B. Du Bois on more than one occasion, and continues to focus on the issues of being an "Other" in modern society. His Big Think videos can be found here.
"The Enlightenment worldview held by Bu Bois is ultimately inadequate, and, in many ways, antiquated, for our time."   
Martha Nussbaum
An American philosopher at the University of Chicago, Martha has written about subjects as diverse as ancient Greek philosophy, ethics, feminism, political philosophy, and animal rights. Along with Amartya Sen, she also developed the Capability Approach which inspired the United Nations Human Development Index.
"Now the fact that Aristotle believes something does not make it true. (Though I have sometimes been accused of holding that position!)"
Alasdair Macintyre
Alasdair Macintyre is a Scottish Philosopher who has written on ethics and morality, political philosophy, theology, and the history of philosophy. His most popular book, After Virtue, helped to fuel a resurgence in Virtue Ethics. His thought shifted from a Marxist view in his early work to one that combines his former Marxism with his new Catholicism and Neo-Aristotelian insights.
"We are waiting not for Godot, but for another—doubtless very different—St. Benedict."
Daniel Dennett 
An American philosopher, cognitive scientist, and one of the so-called Four Horsemen of New Atheism. He has written on free will for decades, and supports the compatibilist view. He has also written on how philosophers think, explaining how the idea of the "Intuition pump" can both mislead and enlighten us. He also has very many interesting interviews with Big Think.
"The Darwinian Revolution is both a scientific and a philosophical revolution, and neither revolution could have occurred without the other."
Philip Kitcher
An analytic philosopher working at Columbia University, Dr. Kitcher has done extensive work on the philosophy of science itself. His work has focused recently on the criteria for "good" science, and the philosophy of climate change.
"A great scientific theory, like Newton's, opens up new areas of research... Because a theory presents a new way of looking at the world, it can lead us to ask new questions, and so to embark on new and fruitful lines of inquiry."
Peter Singer
A modern consequentialist who puts his money where his ideas are. Author of The Life You Can Save, a book on how utilitarianism demands altruism from you right now, he went on to create an organization dedicated to the idea. He has also written on animal rights, and is a vegetarian. His stances on euthanasia and quality of life have been the cause of a great many protests over the years, often preventing him from speaking. His Big Think videos help explain his philosophy.
"We are responsible not only for what we do but also for what we could have prevented."
Amartya Sen
An Indian philosopher and Nobel Prize laureate who was worked for decades in welfare economics, capability theory, and on the questions of justice. He often writes on the need to view the implementation of philosophical ideals in degrees of success, rather than as "existent" or "non-existent". His work went on to inspire Martha Nussbaum, and they continue to compliment each other's work.  
"Democracy has to be judged not just by the institutions that formally exist but by the extent to which different voices from diverse sections of the people can actually be heard"
Judith Butler
An American philosopher who has written on gender, politics, ethics, the self, and cultural pressures. She developed the theory of gender performativity, arguing that no gender exists beyond actions used to express a gender role. Her Big Think work can be found here.
"There is no gender identity behind the expressions of gender; that identity is performatively constituted by the very "expressions" that are said to be its results."
Slovenian philosopher Slavoj Žižek thinks the U.S. political machinery is truly broken. He guides a verbal tour through the failure of manufactured consent, the appeal of human baseness, and politics as a real struggle of life and death.
Prepare to traverse the U.S. political landscape, Slavoj Žižek style. It's wild, zig-zagging, and you can practically see the neurons fire when you ask the Slovenian philosopher for his take on the U.S. Presidential election results. Žižek begins by stating that America's political machinery is broken. Borrowing a term popularized by Noam Chomsky, Žižek states that the traditional media machine for manufacturing consent – all the platforms that support a certain propaganda and subtly build the public to a point of agreement – spluttered and came to a stop on November 8, 2016. At least, in the eyes of the liberals.
Žižek warns that he is in no way pro-Trump, going so far as to call him 'scum' and a 'dirty, disgusting human being', but there is something all those on the left should appreciate about the President Elect; he did what liberals have been trying to do for decades – he nearly single-handedly destroyed the Republican party. Compared to party members like Ted Cruz and Rick Santorum, Žižek argues that Trump is at least human next to those "aliens". Trump's vulgarity is different to theirs; he is wild and uncensored in a way that reveals a common human baseness. This is an appeal everyone but Trump supporters underestimated, the exhibition of bare humanity.
Alluring as it is to some, with it comes what Žižek calls 'the disintegration of public values, of public manners, this obscene situation where you can talk about whatever you want." Is political correctness the solution? No, says Žižek, legislating language and expression is a process he fears, especially when it's institutionalized. When the government stops saying torture and uses euphemisms like 'enhanced interrogation' it makes processes less transparent. The whole point is that if a behavior or a thing is deplorable, it should be called exactly what it is so the corresponding shame of speaking it, or enacting it, regulates that behavior. If you're afraid of war breaking out then breathe easy, because in Žižek's eyes it was actually Hillary Clinton, the "establishment" candidate compared to Trumps wildcard status, who would have brought us closer to that danger. She speaks the evolved and tricky language of politics, Trump speaks on the baseline.
Žižek weaves so much more between these points – watch it once, and then again, to catch onto the comet tail of his train of thought.
Slavoj Žižek's most recent book is Refugees, Terror and Other Troubles with the Neighbors: Against the Double Blackmail.