Find the right genes and we'll have a way to prolong life and good health, perhaps indefinitely.
Credit: Getty Images.
Better food, healthcare, working conditions, and safety protocols have allowed humans to live longer and healthier than ever before. In most developed countries today, the average lifespan is 80 years, while in 1906, a little more than 100 years ago, it was 48. Projections moving forward look so good that there's a debate in the medical community on whether or not we can increase human longevity indefinitely.
There are far more centenarians than ever, or those who've lived to 100, and more supercentenarians or those 110 or above. A study published last year in the journal Nature proposes that 122 may be the human lifespan's ceiling. Most of those in the upper reaches of our lifespan assign their longevity to lifestyle choices or healthy habits, which of course play an enormous role. But many scientists believe important secrets to longevity lie within our genes as well.
Moreover, quite a number of studies suggest a strong genetic link. For instance, a 1996 study published in the journal Human Genetics, looked at thousands of Danish twins. It concluded that 20-26% of longevity is up to one's genetic code. Meanwhile, a Boston University study found that a centenarians' siblings have about a 3½ times higher chance of reaching 100, over non-centenarians' siblings.
What's more, supercentenarians don't often experience any of the serious diseases people succumb to in old age, such as heart disease or cancer. Turns out, the longest living among us carry fewer of the genetic variations involved with such diseases.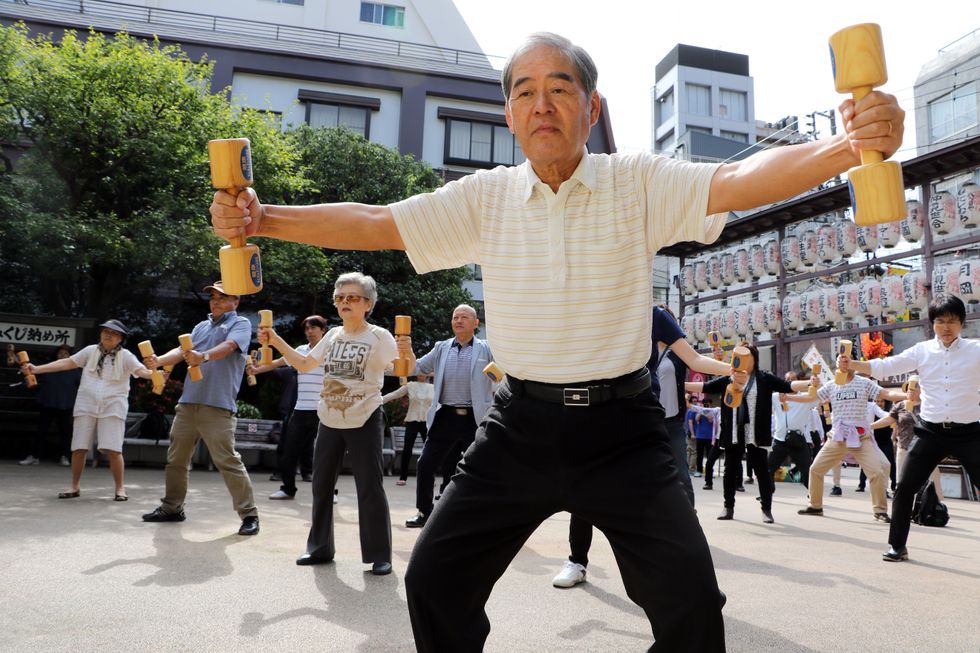 While lifestyle plays an enormous role, certain genes or gene combinations add significantly to longevity and good health later in life. Credit: Getty Images.
To find out what all those who've reached 110 have in common, a nonprofit known as Betterhumans is studying the DNA of those who have shown impressive longevity. It bills itself as "the world's most comprehensive genomic study of supercentenarians and their families." DNA samples collected will not only be sequenced, the data produced will be made available to the public. In fact, a series of genomes are to be released this week.
The idea is to find out what genes gives people an exceptional lifespan, synthesize those genes, and from there develop a way to prolong life and health in others. So far, the project has collected over 30 samples from people in North America, Europe, and the Caribbean. Those who qualify can donate their saliva, a blood sample, or if their long-lived relative is deceased, a tissue sample, to the project. Then the samples are analyzed by Betterhumans and their research partners.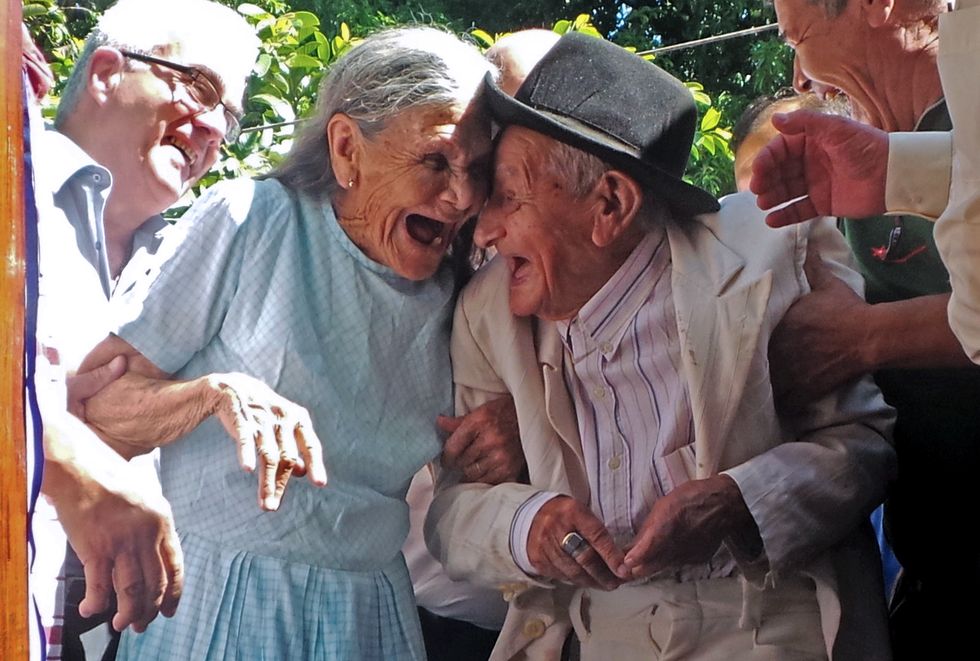 It may be more than being devoid of disease causing mutations that keep those over 110 in good health. Credit: Getty Images.
Supercentenarians live more healthy, disease-free lives in their autumn years than even centenarians. Their genomes are not just devoid of disease causing mutations, they must also contain actively protective genes. Previous work has been stunted however by a lack of supercentenarian DNA to work with. Betterhumans is hoping to overcome this problem.
The nonprofit says it uses a specific identification system, assigning a proprietary number to each sample, so that the subject can remain anonymous. Once a large number of samples have been processed, they're sent to a lab for sequencing. Both proprietary and public-domain software is used. Besides sequencing, Betterhumans is comparing and contrasting supercentenarian DNA with non-supercentenarian DNA. It takes three months total from the time they take the sample to the time it's turned into data.
2,500 differences in supercentenarian DNA have been tagged thus far, but it's hard to discern which are significant. Extremely rare mutations might be difficult to detect using standard methods. Scanning procedures are set to look at places that are already known to harbor mutations.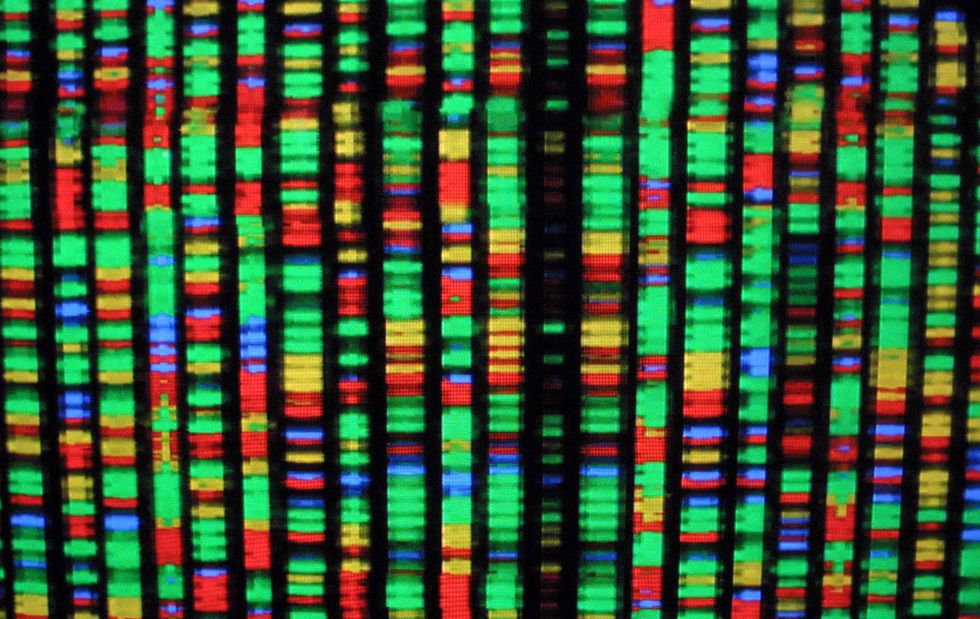 A significant number of variants for supercentenarians have been found so far. Deciphering them is another matter. Credit: Getty Images.
So will we all be living to 110 in a decade or two? There's still a contentious debate on whether or not there's a limit to the human lifespan or if science can eventually make it limitless. But let's say for the sake of argument that we can, should we?
The project has natural limitations. To understand all the phenotypes or combination of genes involved, tens of thousands of genomes would need to be sequenced. Yet, there are only about 150 supercentenarians worldwide. Just one in five million Americans is one. Also, some of them are hard to find. They may be living in rural areas in developing countries and did not receive a birth certificate when they were born.
Those who have a supercentenarian in their life or are one and want to contribute, contact Betterhumans and donate a sample. Contact them by phone at: (509) 987-5282, email: supercentenarian@betterhumans.org, or by filling out an enrollment form here.
To learn about another significant breakthrough in the quest for longevity, click here:
Most marriages end in resentment. Why should longevity be the sole marker of a successful marriage?
Angelina Jolie Pitt and Brad Pitt attend the WSJ Magazine 2015 Innovator Awards on November 4, 2015. (Photo by Dimitrios Kambouris/Getty Images for WSJ)
In November 1891, the British sexologist Havelock Ellis married the writer and lesbian Edith Lees. He was 32 and a virgin. And since he was impotent, they never consummated their union. After their honeymoon, the two lived separately in what he called an open marriage. The union lasted until Lees' death in 1916. 
This is not what most would consider a model marriage. But perhaps because of its unusualness, Ellis was able to introduce an idea that remains as radical and tantalizing today as it was in his time: trial marriages, in which he envisioned couples exploring a temporary union of varying levels of commitment that allowed them to have sex, access birth control and have an easy divorce if desired, as long as no children were involved. The idea captured the minds of many progressives, including the British philosopher Bertrand Russell and the Denver judge and social reformer Ben B Lindsey, who embraced the new economic and cultural freedoms in the post-Victorian era.
While Ellis gave this type of temporary marriage a name, others had been talking about similar unions years before, including the German poet Johann von Goethe, who entertained the idea in his Elective Affinities (1809), and the American paleontologist E D Cope, who wrote in his book The Marriage Problem (1888) that marriages should start with a five-year contract that either spouse could end or renew with a further 10- or 15-year contract and, if all still went well after that, a permanent contract.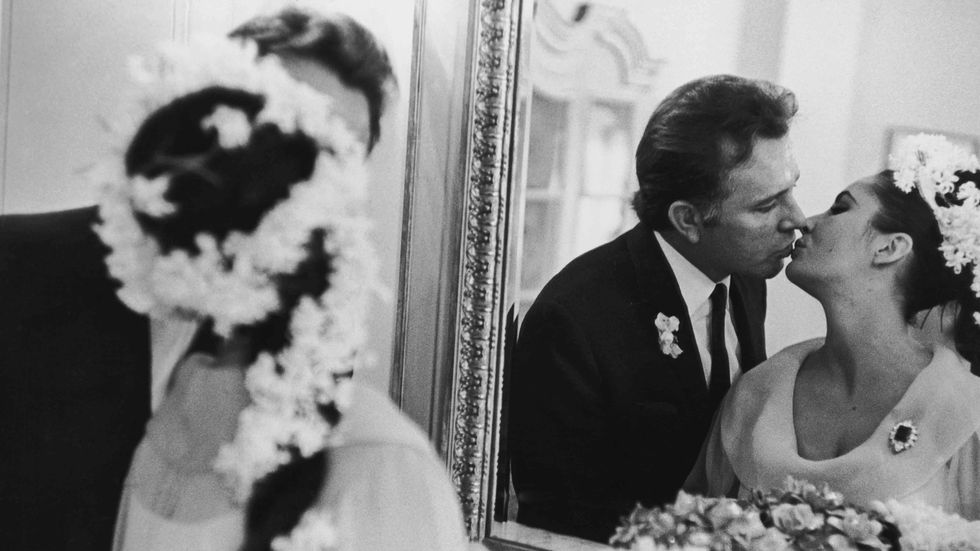 In 1966, the American anthropologist Margaret Mead suggested a two-step version of marriage – an 'individual commitment' that would fit college students of limited means and could be easily dissolved or else converted into a 'parental commitment' if they were ready and willing to take on the obligations of children. In 1971, the Maryland legislator Lena King Lee proposed a Marriage-Contractual Renewal Bill so couples could annul or renew their marriage every three years. In 2007, a German legislator proposed a seven-year contract; in 2010, a women's group in the Philippines proposed a 10-year marital contract; and in 2011, Mexico City legislators suggested a reform to the civil code that would allow couples to decide on the length of their marital commitment, with a minimum of two years.
Clearly, lifelong marriage was due an overhaul. Despite all the talk, however, no laws were ever passed, and the idea of renewable marriages remained just that – an idea. But temporary marriages have actually been successfully practised for centuries, among Peruvian Indians in the Andes, in 15th-century Indonesia, in ancient Japan and the Islamic world, and elsewhere. And it appears that we might be ready to put them into practice again.
In a recent survey, many Millennials indicated that they'd be open to a 'beta marriage', in which couples would commit to each other for a certain number of years – two years seemed to be the 'right' amount – after which they could renew, renegotiate or split, as Jessica Bennett wrote in Time magazine last year. While it wasn't a scientific survey, it points to a willingness to see marriage as something other than 'until death', which, in fact, it is not. In 2013, 40 per cent of newlyweds had been married at least once before, according to the US think tank the Pew Research Center. Since 10 per cent of first marriages don't even make it past five years, a renewable marriage contract makes more sense than ever.
Our current contract – 'until death' – might have worked when people didn't live all that long (according to the American sociologist and author Stephanie Coontz, the average marriage in colonial times lasted under 12 years); or when many women died in childbirth, freeing men to marry multiple times (which they did); and when men of means needed women to cook, clean and caretake, and women needed men for financial security. But that isn't why we marry nowadays. Still, we congratulate couples on their anniversaries and get nostalgic as the years add up – 15, 25, 50, 75. Are they years of wedded bliss? Not always; many long-term marriages are loveless and sexless, and sometimes full of anger and resentments. But if they make it until a spouse dies – success!  
Longevity alone shouldn't be the marker of a happy, healthy marriage. Rather than staying in marriages 'until death', renewable marriages would allow partners to tweak their marital contract accordingly, or agree that it's beyond tweaking and end it without the shock or drama of a contentious divorce or lingering doubts about what went wrong. And as the late Nobel-winning economist Gary S Becker noted, if every couple had to personalise their marital contract based on what they consider important, there would be no more societal stigma or judgment over what are essentially private decisions.
If society is truly concerned about the decline in marriage, perhaps it's time to rethink 'until death'. And if brides- and grooms-to-be truly want a happy marriage, then it is time for them to take responsibility for defining their goals and expectations in a renewable contract, and stating – out loud or on paper – 'I choose you again' as often as they mean it.

Vicki Larson
--
This article was originally published at Aeon and has been republished under Creative Commons.
New studies look at possible age limits to the human lifespan.
Credit: Pixabay
Scientists are waging a battle over how long humans can live. Recent research seemed to put the maximum number at 115 years. But a new study seeks to disprove that and claims that there is no such limit. Can we, theoretically, live forever?
Biologists Bryan G. Hughes and Siegfried Hekimi from McGill University analyzed the lifespans of the longest-living people in the USA, the UK, France and Japan from 1968. This included Susannah Mushatt Jones, the last living American born in the 19th century who made it until 116 years, dying in 2016.
The researchers did not find evidence of a top age limit, but left the possibility open that a limit may exist but has not yet been identified. They certainly don't think it's 115. That number may just be a temporary plateau, similar to those recorded in the past, and will generally continue to go up.
"We just don't know what the age limit might be. In fact, by extending trend lines, we can show that maximum and average lifespans, could continue to increase far into the foreseeable future," said Hekimi.
He also pointed out that while there could be a limit, it's also possible there is no limit at all.
"Because we can detect no limit it is possible that indeed there is no limit," added Hekimi. "Average human life span keeps increasing dramatically and maximum human lifespan seems to follow. I see no statistical or demonstrated biological reason how we would know that this must stop."
The average life expectancy is going up in many countries, with women still likely to live longer than men. For the first time ever, South Korean women might live as long as 90.8 years on average within the next 15 years - jumping up 5 years from the current 85.8. The life expectancy in the U.S. is not going up quite so robustly, inching up by 2030 from 82.1 years to 82.3 for women and from 77.5 to 79.5 for men. Researchers blame this fact on rising healthcare inequalities and increasing mortality in certain subgroups. 
Why is life expectancy going up overall? Scientists point to better medical care, technological advancements and improving living conditions as some of the possible factors. How much more can our lifespan expand? The researchers are not placing bets.
"Three hundred years ago, many people lived short lives," explains Hekimi. "If we would have told them that one day most might live up to 100, they would said we were crazy."
He did think it's possible humans may live to 150 years and more, with new scientific breakthroughs.
Other teams of scientists also took issue with the paper arguing for a limit of 115. These scientists argue that not enough data was used for that research or that there's no biological evidence for any limiting statistics. 
If you're wondering, the oldest human we know of was the French woman Jeanne Calment, who lived until 122 years and 164 days. The oldest person currently alive? Violet Brown from Jamaica, who is 117.
You can read the new study in Nature magazine.
One controversial study claims to have found the edge of the human lifespan.
Misao Okawa, the world's oldest Japanese woman looks on her 116th birthday celebration on March 5, 2014 in Osaka, Japan. (Photo by Buddhika Weerasinghe/Getty Images)
Do you want to live forever? There's a controversy within the scientific community if such a thing will ever be possible. In fact, it might even be that we've hit the limit of the human lifespan already. Since the 19th century, improvements in public health and diet, the development of modern medicine, a decrease in the infant mortality rate, the decline of smoking, and other advancements in health, have seen the human lifespan elongate dramatically. But is there a ceiling? That depends on whom you ask.   
The highest age anyone has ever reached, as far as we know, is 122. Though she died in 1997, Jeanne Calment of France still holds the honor of the oldest person on record. We've lengthened the human lifespan by years over the last century or so, but Dr. Jan Vijg believes that Ms. Calment's case is an anomaly. He is a professor of genetics at the Albert Einstein College of Medicine, and an expert on aging. Vijg believes we have already hit the ceiling on the human lifespan. "Humans will never get older than 115," he said.
Vijg and colleagues published a paper in the journal Nature that weighs in with compelling evidence on whether or not humans can extend life, moving forward. Another expert, James W. Vaupel, flatly denies the idea. He is the director of the Max-Planck Odense Center on the Biodemography of Aging. Vaupel believes these findings are a mistake taken as fact.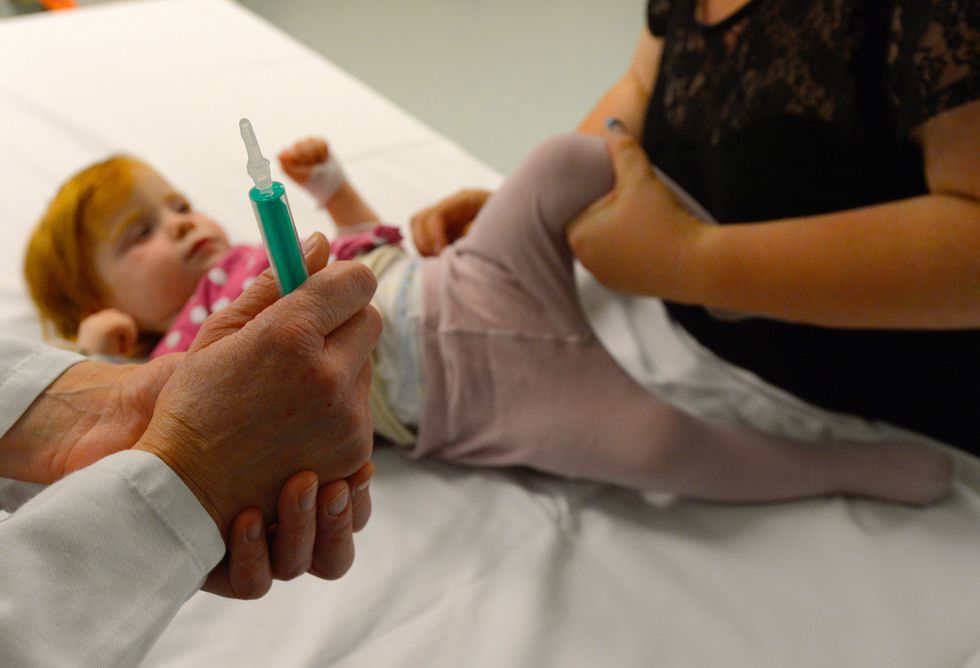 Modern medicine is just one of the reasons why we live almost twice as long today as a century ago.
According to Dr. Vaupel, an American child born in 1900 would have an average lifespan of just 47 years. That same child born today can expect to live to around 79. Since the 1970s, the maximum one could expect to live has increased significantly. Researchers have since wondered if a ceiling would ever be reached. According to Dr. Vijg, data suggests that we reached it already, back in the 1990s.
When Dr. Vijg and colleagues examined data on mortality and survival, they discerned a pattern. First, they looked at different people of various ages alive within any given year. Then they examined the oldest cohort in each and compared figures from one year to the next. In this way, they could calculate how quickly the population added years to age.
Old people today are the fastest growing demographic in most societies, according to Vijg. In the 1920s in France, the fastest growing demographic was 85-year-old women. As life expectancy grew, the peak shifted right. By the 1990s, the fastest growing demographic among the French were 102-year-olds. If the trend continued, 110-year-olds would soon become the fastest growing demographic.
But what Dr. Vijg found instead was that the trend ceased moving forward. Researchers perused data from 40 different countries and discovered the same trend. By the 1980s, it had slowed. In the early 2000s, the trend had stopped altogether. People nowadays may live to 100, but after that hefty marker, they rapidly decline. Dr. Vijg, and the graduate students working with him, concluded that they must have found the upper limit to the human lifespan.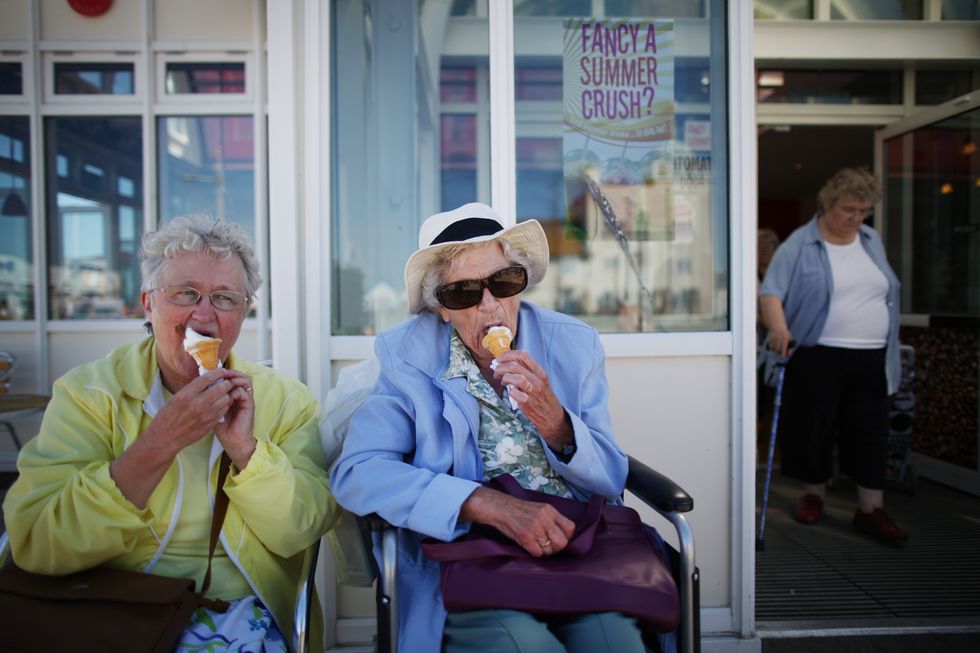 Will humans ever live past 115 on average? Should we? What are the implications for society and the environment?
Researchers tested the theory. Turning to the International Database on Longevity, researchers analyzed the data of 534 people. Each had lived to an astonishingly old age. Then Dr. Vijg and colleagues charted the oldest person in each year stretching back to the 1960s.
With a few rare exceptions, most did not live past the age of 115. According to Vijg, the trend was identical whether it was the first, second, third, or fourth oldest person in the world. The chances of living past 122 were then calculated. Vijg and colleagues found it nearly impossible. The probability of a person living to 125 in any given year, in any country on Earth, is less than one in 10,000.
Living to 115 may someday become normal, but only outliers will make it beyond that, Dr. Vijg said. It isn't just humans that scientists are debating about. They wonder about lifespan limits of all other species as well. Dr. Vaupel and others of his mindset, who believe we haven't such a limit, counter the argument, using Japan as an example. There is a group there that is continuing to grow older. Vaupel also said that Dr. Vijg did not employ the most advanced statistical methods to examine data and draw conclusions.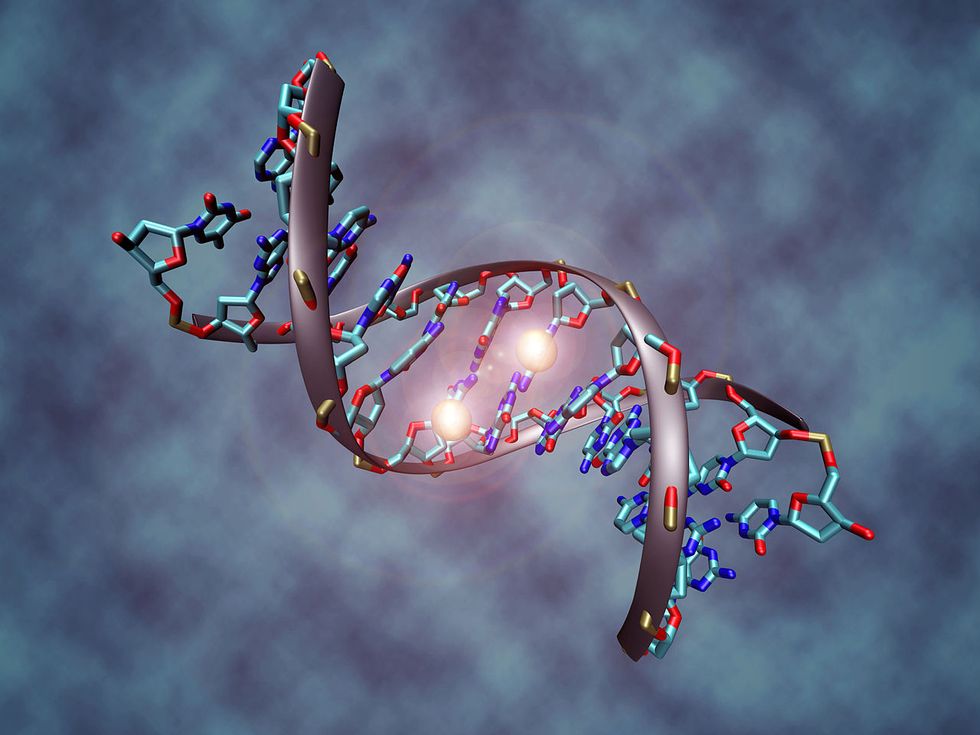 DNA breakdown may be the reason why the human body has a shelf life.
It's a buildup of DNA damage in the body that causes this upper ceiling to occur, according to other research by Vijg. Sooner or later the body cannot repair it all, and it becomes overwhelmed. While certain breakthroughs may help elongate our lifespan further, they would have to be advanced enough to overcome systemic DNA breakdown. Instead of setting aside resources to add years to life, Dr. Vijg suggests putting them toward adding more years of good health to the time we already have. 
To learn more about longevity and the pursuit of it click here: