A groundbreaking study from a Harvard University team suggests that monogamy may be genetically programmed within some mammals.
Cute couple. Getty Images.
Monogamy became a social institution and one that made sense. Polygamy was the most common practice in the ancient world, but it made women a commodity. Rich men could keep multiple wives for themselves, whole harems, which caused a lot of strife among others, fighting over those who were left. Monogamy however, eliminated this problem and helped seed societal stability.
Even so, multiple societies around the world still practice different forms of pair bonding other than monogamy. Even the most strident monogamist will admit that marriage can prove difficult. There's things like the four year slump and the seven year itch. Some evolutionary biologists have explained these as a cessation of the pair bonding process.
When we were hunter-gatherers, we traveled in tight-knit bands. Children were raised not only by their parents but by the whole village itself. When the child was old enough to be a little more independent, the parents were free to go off and explore other relationships.
According to renowned anthropologist and love expert Dr. Helen Fisher, there are actually four different, unique personality types when it comes to human love. Each is driven by a preponderance of a certain neurochemical or hormone in the person's system. And some are better suited for monogamy than others.
In this case, nature may have made some people naturally polyamorous and others monogamous, to ensure stability for raising children, while at other times, ensuring variety within the gene pool and to that end, aiding our survival.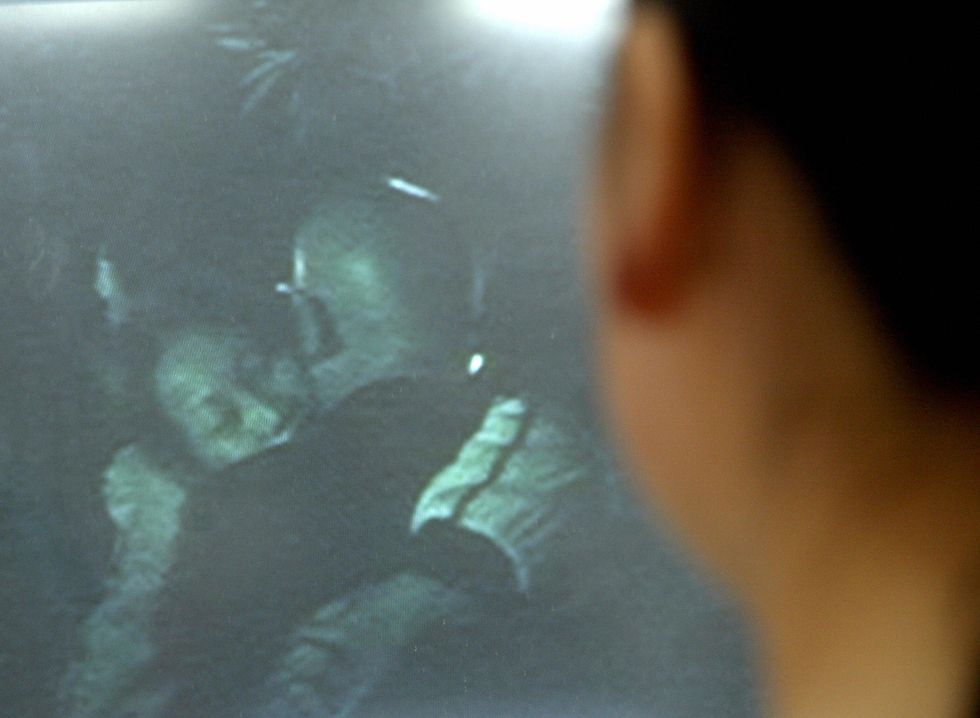 Is there an evolutionary basis for cheating? Getty Images.
Now, a groundbreaking study published in the journal Nature suggests that monogamy may be genetically programmed within us, or at least in mice, to ensure offspring receive proper care. "Parental care is essential for the survival of mammals, yet the mechanisms underlying its evolution remain largely unknown," the authors write. Researchers at Harvard University studied two breeds of mice to arrive at this conclusion.  
The first was the oldfield mouse (Peromyscus polionotus), one of those rare monogamous animals. Only 5% of mammals practice monogamy. Both sexes of this breed are known to be doting parents. They will, together, build an elaborate nest for their young and lick or clean them.
The second breed was the deer mouse (Peromyscus maniculatus), who are promiscuous by nature, and look upon their oldfield cousins as helicopter parents. In most mammalian relationships, males mate with as many females as possible, but do little to help raise the offspring. What researchers discovered, by looking at these two mouse breeds, was distinct genetic variations, which coincided with each type's relationship style.
Hopi E. Hoekstra was the senior author of the study. She's an evolutionary biologist. Though oldfield and deer mice won't mate in the wild, if a male and female are put into the same tank alone together, they will. The resulting offspring are healthy. It was a variety of such hybrids that led them to understand whether or not parenting and relationship styles are genetically influenced.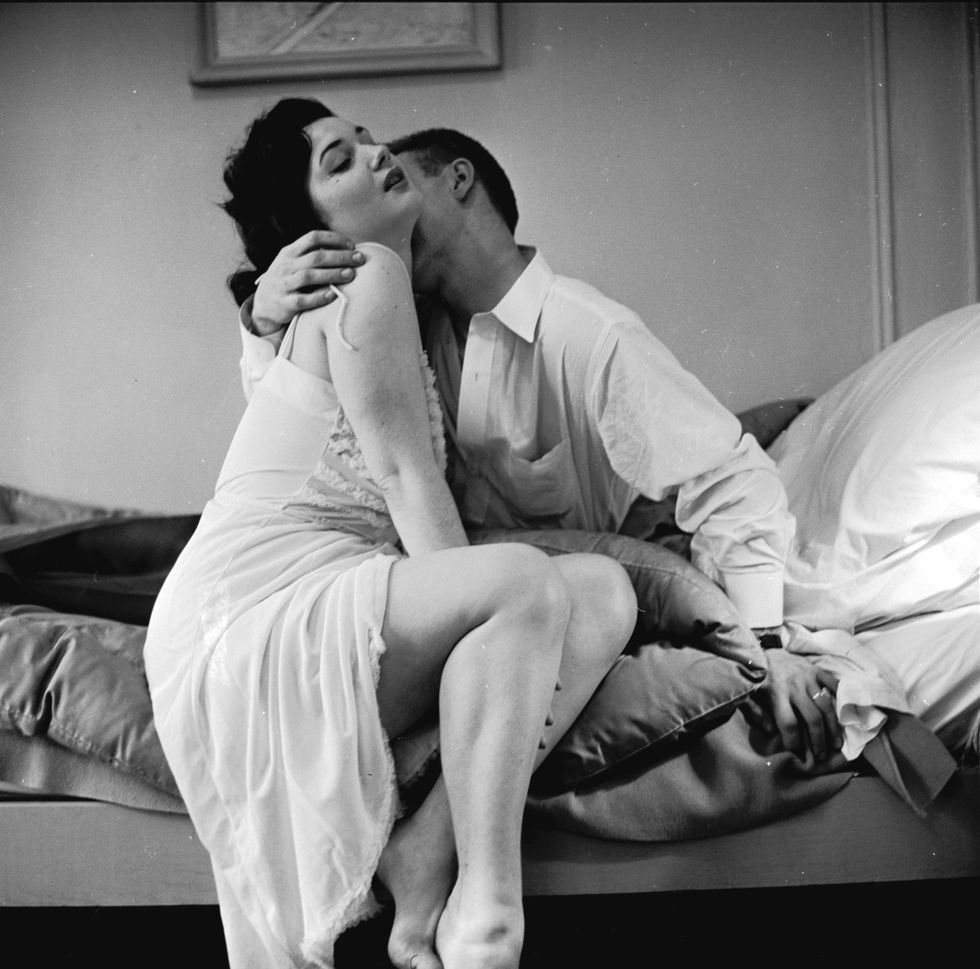 Is monogamy in our nature, polyamory, or a combination? Getty Images. 
In a previous study, Hoekstra and her team took the pups of each type of mouse and placed them in each other's nest. Researchers wanted to know if the mice acted this way because they were raised to tend to pups, or if each breed of mouse had an instinctual parenting style. The latter proved true. Once this was found, researchers went about investigating each type's DNA.
They bred five mice, who created 30 hybrid offspring. These were bred and another 769 hybrid mice were born. Researchers looked at the second and third generations, to see what type of parenting each took up. Some put in minimal effort, others were completely aloof, and others still attentive parents. This wide variety of styles allowed researchers to hone into the mice's DNA and find the differences. They came upon 12 areas or loci which were associated with parental instincts.
Researchers found that one loci controlled just one behavior, nest building, while others controlled more than one. These loci varied in terms of sex. One loci when activated, seemed to make fathers more attentive, but not mothers. Unfortunately, each loci carries many genes, so it's hard to hunt down which is responsible for what behavior.
In their most recent study, these Harvard researchers looked at one biochemical in particular, vasopressin. This is a bonding neurotransmitter in many species, including rats and humans. Deer mice contain three times the amounts as oldfield mice, however. To find out what role it played, researchers injected oldfield mice with it. Instead of elaborate nests, they acted more like deer mice, and made simple ones. Yet, in terms of care, they were still doting parents.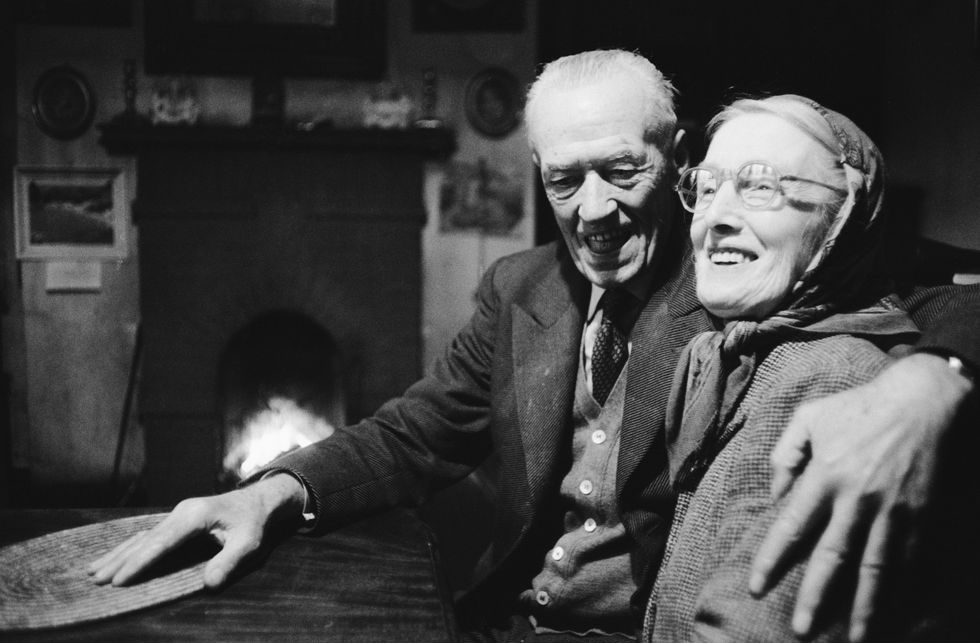 Studies show that some may be better suited for monogamy than others. Getty Images.
According to their genetic research, the vasopressin gene only accounts for 6.7% of nest building instincts in male oldfield mice, and 2.9% in females. This opens the door to whether or not human pair bonding and parenting could be influenced by an instinct imprinted on our DNA. Though we're a far cry from mice, we share many of the same neurotransmitters and hormones, along with other mammals.
Differences in biochemical makeup or neurotransmitters may signal how a species cares for its young, and whether it's monogamous, promiscuous, or a mixture of the two. In exploring other species and working our way up, we may find out more about ourselves, even what relationship pattern or parenting style works best. Perhaps, we'll find the genetic underpinnings of Dr. Fisher's theory.
To learn what similar genetic underpinnings have so far been identified in our species, click here: 
In some countries at least, the "obstetrical dilemma" has been solved by modern medicine.
Mother with her newborn child.
Caesarean sections have been performed for hundreds of years. Although named for the Roman Emperor, there is no evidence he was actually born this way. Traditionally, the procedure was performed in cases where the mother was dying, in order to save the child's life. Today, around one-third of US births are C-sections.
While in some instances, the mother cannot deliver the baby normally without risk to her or the infant, those children born naturally have stronger immune systems, and a lower chance of obesity. This is perhaps due to picking up crucial bacteria from the mother's microbiome while moving through the birth canal. Now, a new study finds that the prevalence of this procedure has even greater complications, not just for the individual, but for the entire human race.  
One of the issues C-sections solve is mothers with narrow pelvises. Human children are actually born prematurely compared to other mammals. That's because our large brain cases become too big to pass through a narrow birth canal. Unfortunately, evolution hasn't changed the female pelvis all that much, while infants have become larger. Larger babies have a higher rate of survival. At the same time, women's pelvises have become smaller over time to aid bipedal locomotion and limit premature birth.
The problem revolves around what is known as the obstetrical dilemma. From an evolutionary standpoint, the need for walking upright is fighting against the need to be able to accommodate a child during birth. The rise in C-sections has given locomotion the upper hand. As a result of the rapid increase in C-sections in the last few decades, those mothers with narrow pelvises are more likely to pass on their genes.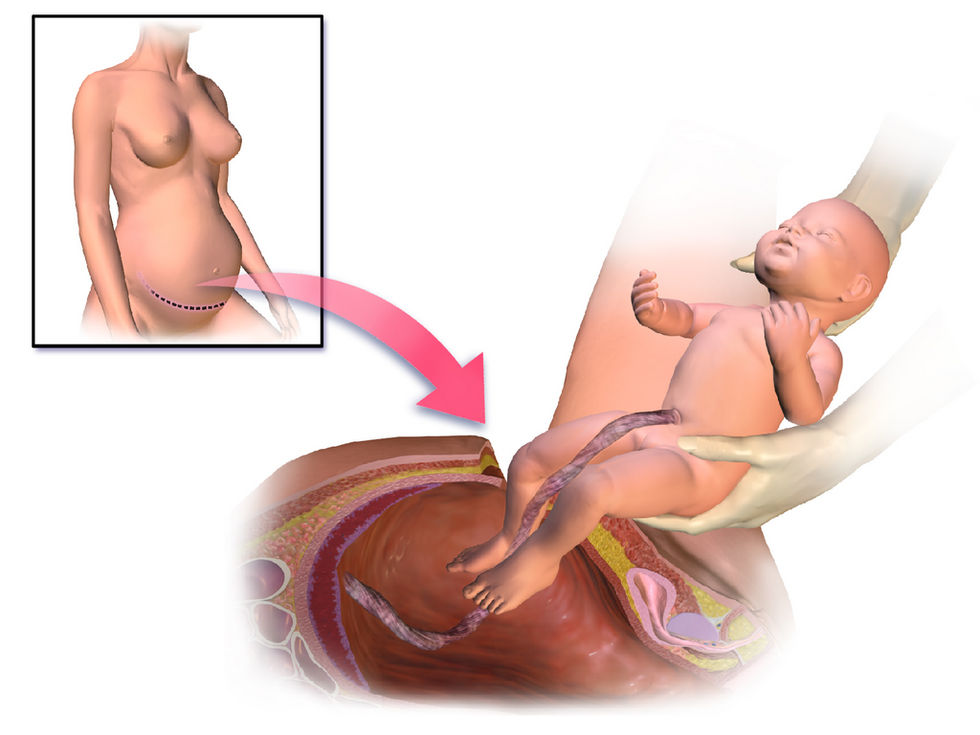 Cesarean section. By BruceBlaus: Blausen.com staff. "Blausen gallery 2014". Wikiversity Journal of Medicine. DOI:10.15347/wjm/2014.010. ISSN 20018762. (Own work) [CC BY 3.0] via Wikimedia Commons
Theoretical biologist Philipp Mitteroecker was the lead researcher in this study, which looked at the effects of rising C-sections on human evolution. Mitteroecker is an assistant professor at the University of Vienna. "Our intent is not to criticize medical intervention," he said, "but it's had an evolutionary effect." Instances where the child cannot make it down the birth canal have increased globally. The rate went from 30 in 1,000 births in the 1960s to 36 in 1,000 today. In other words, worldwide, the rate was 3% globally in the 1960s, and now it is 3.6%, an increase of 10-20%. That's a significant change in a very short period of time.
The study first began when Mitteroecker and colleagues wondered about fetopelvic disproportion – the condition where the baby doesn't fit through the birth canal. Why was the rate of this condition so high worldwide?  To find out, they constructed a mathematical model and fed it obstructed childbirth data obtained from the World Health Organization (WHO).
Dr. Briana Pobiner is a paleoanthropologist at The Smithsonian. She told the BBC that these findings aren't exactly uniform globally. The practice of cesarean birth varies in different countries and cultures throughout the world. Other experts pointed out health-related factors such as higher obesity and diabetes rates. Birth by C-section is less risky for those with such metabolic conditions.
Besides more women with narrow pelvises, larger babies may also be an evolutionary trend. Though all of this sounds worrying, Mitteroecker and colleagues say it doesn't spell the end of natural childbirth. However, they do believe this upward trend in the number of C-sections worldwide is likely to continue, albeit slowly. More studies will have to be conducted to verify the relationship between the uptick in C-sections and the effects on natural selection. Dr. Mitteroecker and colleagues hope this sparks a debate surrounding how and when a cesarean should be performed. According to the WHO, 10-15% of all births should be delivered in this manner.
To learn more about the impact of C-sections and other aspects of women's health, click here: