The best hiring manager might just be the computer sitting on your desk, says AI expert Joanna Bryson.
The best hiring manager might just be the computer sitting on your desk. AI and ethics expert Joanna Bryson posits that artificial intelligence can go through all the resumes in a stack and find what employers are missing. Most humans, on the other hand, will rely on biases — whether they are aware of them or not — to get them through the selection process. This is sadly why those with European-sounding names get more calls for interviews than others. AI, she says, can change that. Joanna is brought to you today by Amway. Amway believes that ​diversity and inclusion ​are ​essential ​to the ​growth ​and ​prosperity ​of ​today's ​companies. When woven ​into ​every ​aspect ​of ​the talent ​life ​cycle, companies committed to diversity and inclusion are ​the ​best ​equipped ​to ​innovate, ​improve ​brand image ​and ​drive ​performance.
Greatest job ever? NASA will pay six-figures to a Planetary Protection Officer.
Men in Black
NASA has a great job opening for all you alien hunters - the position of Planetary Protection Officer. Applications are still being accepted, so you better hurry if you want to snag the six-figure pay in the range of $124,406 to $187,000 per year and a truly brag-worthy business card. 
The job entails warding off alien attackers of the mostly bacterial kind. The specific mission of planetary protection is listed by NASA as "avoidance of organic-constituent and biological contamination in human and robotic space exploration." We don't want to have our world contaminated by extraterrestrial organisms and vice versa.
If you get the job, which is held from 3 to 5 years, you'll be only one of two such people in the world. There's another planetary protection officer (PPO) at the European Space Agency.
Currently, Catharine Conley serves in this capacity at NASA, having held the position since 2014. But her position opened up as it's being moved to a different department - the Office of Safety and Mission Assurance.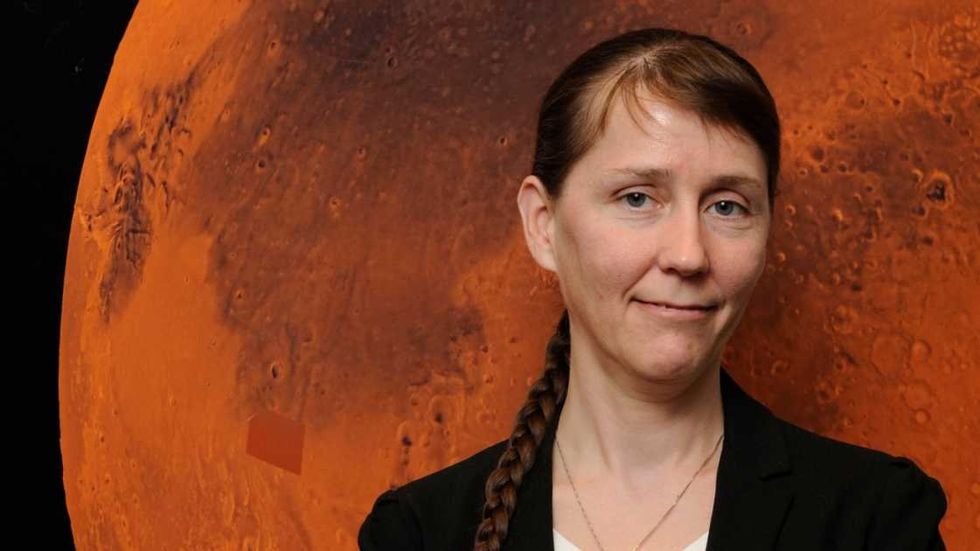 Catharine Conley, NASA's planetary protection officer. Credit: Paul E. Alers/NASA
The position owes its existence to the U.S. ratifying the Outer Space Treaty of 1967. Its Article IX called for signers of the document to conduct exploration of celestial bodies while avoiding their "harmful contamination and also adverse changes in the environment of the Earth resulting from the introduction of extraterrestrial matter."
If you don't think it's an important matter, there are some theories that attribute diseases such as the plague, ebola and even the flu to Earth's contamination by alien bacteria.   
A big part of the PPO's job is international coordination and analyzing planet-bound robots to make sure they are contamination-proof. 
What kind of experience do you need to have for the position? Broad engineering expertise, with advanced degrees in a physical science or math. Also necessary is at least one year of top-level civilian government work. You also have to be a "recognized subject matter expert" with advanced knowledge of planetary protection. It would also help if you previously oversaw "elements of space programs of national significance."