A new study suggests that older couples may help their marriages by drinking together.
Two, please (GRIFFIN STEWART)
Almost half the wine consumed in the U.S is consumed by millennials, according to recent research. In 2015, the 79 million Americans ages 21 to 38 drank 159.6 million cases of wine. As a relaxant and social lubricant, it's obviously a pretty popular way to go, and that's just wine. As young people couple off, alcohol can work for and against the relationship, depending on the amount of alcohol consumed and whether or not both partners are drinking similarly. But what happens over time to couples? Baby boomers are finding out, and so did a new study published in the Journals of Gerontology.
The elderly are the fastest-growing segment of the U.S. population, and it's a drinking crowd, many having switched over the years to alcohol as a legal intoxication option. The Centers for Disease Control and Prevention (CDC) says that people over 65 are more frequently found to be binge drinkers. Boomers may also require less alcohol to get drunk because it's metabolized more slowly in the elderly, meaning there is a higher percentage of alcohol in the blood compared to a younger drinker.
About the New Research
The new study looked at negative marital quality, since there's a clearer link between marital trouble and health problems than there is between positive marital quality and positive health.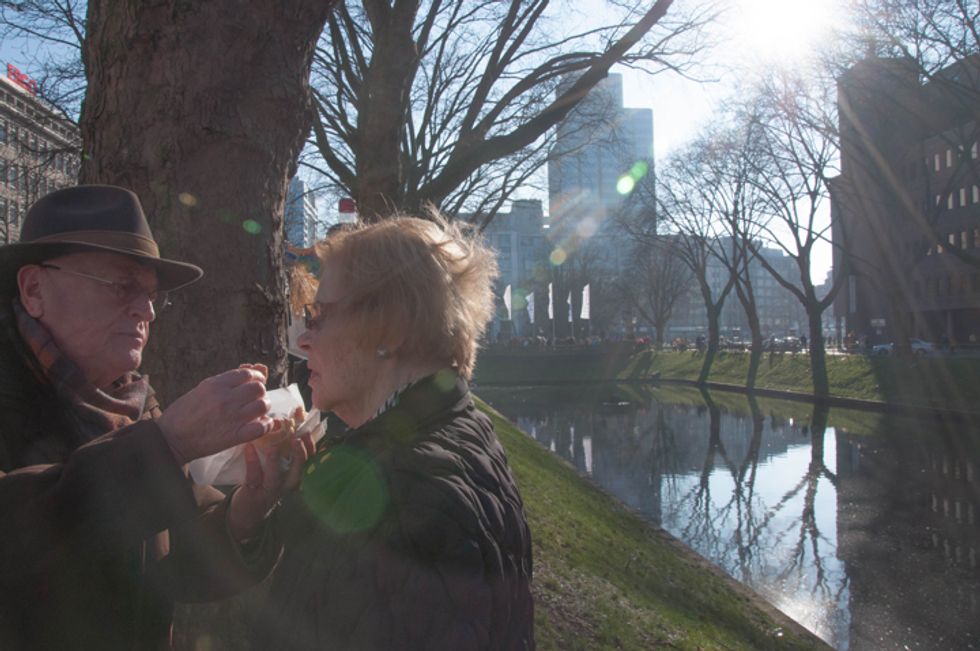 (ANDRÉA PORTILLA)
Researchers interviewed 4864 husbands and wives. The men ranged from 52-92, with an average age of 64. The women were at an average age of 63, being anywhere from 52-88.
The subjects were a bit more homogenous than the general population. Roughly two-thirds of them were in their first marriage. They all had similar (though obviously not identical) alcohol consumption, similar negative marital quality as well as other comparable variables including education, years married, race, and number of children.
Subjects responded to self-administered psychosocial questionnaires (SAQ) in four waves, each of which collected responses from half the subjects. Thus, the responses from 2006 and 2008 were treated as Wave 1 since together they accounted for 100% of the respondents, and Wave 2 was the combined 2010 and 2012 SAQs using the same logic. In this way, every subject was questioned exactly twice, years apart.
In Wave 1, the idea was to identify drinking habits and assess subjects' current negative marital quality as a baseline.
Researchers asked people about their drinking:
"Do you ever drink any alcoholic beverages such as beer, wine, or liquor?"
"In the last three months, on average, how many days per week have you had any alcohol to drink?"
"On the days that you drink, about how many drinks do you have?"
62% of respondents were drinkers, and 38% not, about the same as the general population. In 45% of the couples, both members drank, in 29% no one drank, in 17% it was just the husband, and in 8% it was only the wife.
To ascertain their negative marital quality, their were interviewed with a commonly used and well-validated set of questions:
"How often does your spouse make too many demands on you?"
"How often does he or she criticize you?"
"How often does he or she let you down when you are counting on them?"
"How often does he or she get on your nerves?"
Their answers to both sets of questions were converted into numerical values for analysis.
In Wave 2, the subjects were again assessed for negative marital quality to see how things had changed, based on the assumption that drinking habits had remained constant and that it was the driver of increases or decreases in negative marital quality.
The Findings
First off, unlike with studies of younger couples, the frequency and amount of alcohol consumption wasn't a reliable predictor of changes in marriages. What was significant was the degree to which a couple's drinking was:
"concordant" — meaning both members of the couple drink, or both don't drink, or
"discordant" — meaning one member of the couple drinks while the other doesn't.
The three biggest takeaways from the study were:
Couples with concordant drinking habits reported a decrease in negative marital quality. (If the double-speak is confusing, that means they were happier.)
Wives experienced even more of a reduction in negative marriage quality than their husbands as a result of concordant drinking.
Non-drinking concordant couples didn't experience a reduction in negative marriage quality! (The researchers wonder if co-imbibing may give drinking couples more time together in a shared activity.)
Suggestions for Millennials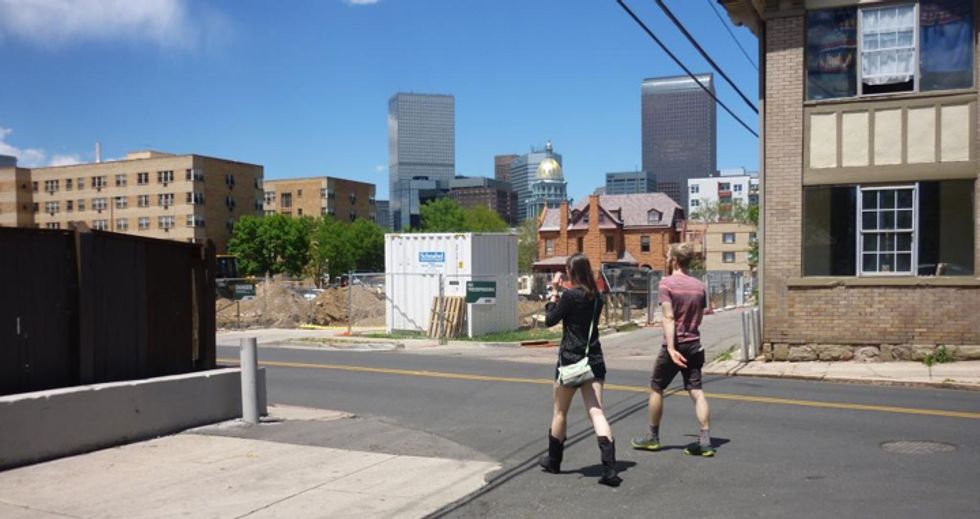 (ROBERT RYNERSON)
So, young millennials in love, here are the rules:
If you both drink — within bounds of reason, of course — keep up the good work. (I can't believe I just typed that.)
If one of you quits, you both should quit if you want to stay together.
If only one of you keeps drinking, you're heading for issues.
If neither of you drink, the study suggests that maybe you should both start? (Or that.)
Denmark's 10 Jante Laws are grim, and yet they bring so much happiness. 
Photo by Inna Lesyk (unsplash.com/@innalesyk)
The United States of America was ranked the 19th happiest country in the world in 2016 in the World Happiness Report. A part of America's unhappiness can be linked to the social structure of the country.
Being American means culturally striving to be the best and going to great pains to differentiate yourself as unique. It is not enough to be on the basketball team in high school, instead you have to be the MVP. It is not enough to get straight As, but you should also take all of the AP and IB classes, and have as many extra-curricular activities as possible at the same time. It's not enough to work at a large business, you also strive for that cozy CEO position and start that ladder-climb early.
What does that have to do with happiness? Take a look at Denmark, repeatedly voted as the world's happiest country (although it has just been knocked back to second place in the 2017 World Happiness Report). Denmark's social structure is very different to that of the US. Danes tend to believe in something called Jante Law, which has 10 rules all around the idea of accepting the average. Quartz reports that Jante Law is everywhere in Denmark, even if no one is discussing or admitting it. In online comic Scandinavia and the World, the character of Denmark has been consistent in its exemplification of Jante even though it's never named as such.
Jante persists in the culture in every way and, according to Ourhouseinaarhus, even affects the school system. There is no competitive school system, no advanced programs for gifted learners. The schools must all be equal, and the students must help each other rather than vie for 'the best.' There are no rewards program, no trophies for the students who graded better. As the blogger commented, the Danish children learn early on about Jante.
The laws themselves are simple. They all encourage the idea that you are average, and that's just fine.
1. You're not to think you are anything special.
2. You're not to think you are as good as we are.
3. You're not to think you are smarter than we are.
4. You're not to convince yourself that you are better than we are.
5. You're not to think you know more than we do.
6. You're not to think you are more important than we are.
7. You're not to think you are good at anything.
8. You're not to laugh at us.
9. You're not to think anyone cares about you.
10. You're not to think you can teach us anything.
The laws, when written out, are meant to look horrifying and quite intimidating. They come from a book written by Aksel Sandemose, and he was trying to satirize what it was like in Scandinavian small towns in his novel A Fugitive Crosses His Tracks (En Flyktning Krysser Sitt Spor). When Sandemose named that town Jante, he gave name to something that already existed in practice in Scandinavia.
While the idea of Jante Law is culturally relevant, according to Lindsay Dupuis, a therapist in Copenhagen, it's not discussed in everyday life as a conscious practice, rather it's lived out — talking about it seems redundant. Why discuss oxygen intake when you were born breathing it? It materializes like this: nobody brags when their child is named number one in their math class. They don't talk about who gave the best speech at their work function, or discuss who's been promoted most at work. This is not to say that the Danes are not ambitious, they're just as ambitious as everyone else. They just don't brag about it, or stress over doing more.
"By definition, most of us are average," remarks psychologist Madeline Levine in her Big Think discussion of the topic. By the very principle of the word average, most of society falls somewhere between worst and best, and struggling against that only leads to anxiety. It's by no means futile to try, but intentions matter — do you want to achieve something, or do you want to beat someone else at their achievement? As Alain de Botton writes in Status Anxiety: "Anxiety is the handmaiden of contemporary ambition."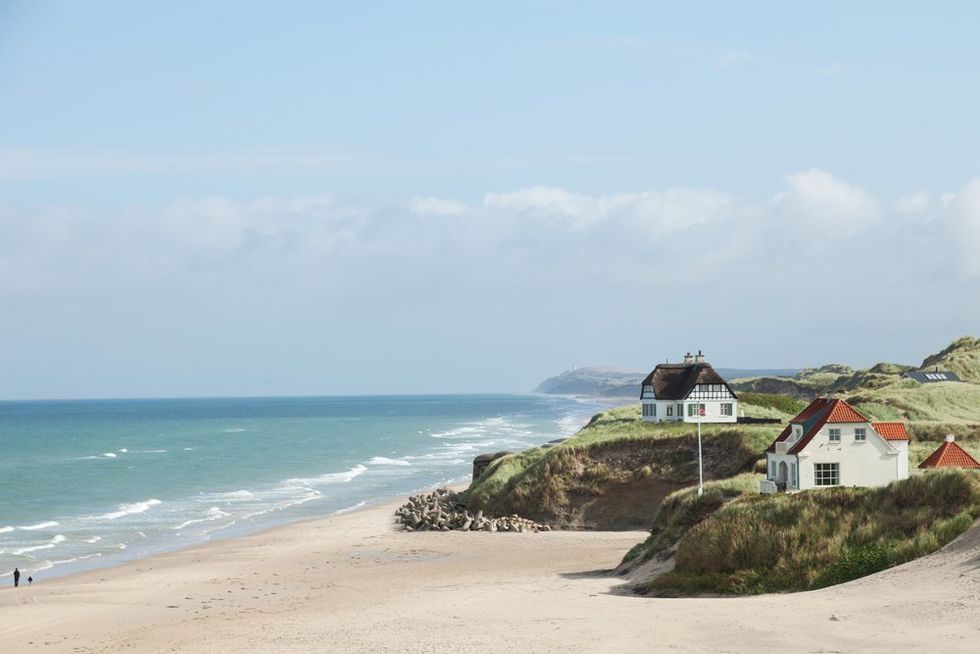 Psychologist Barry Schwartz has commented on this very thing. He's stated in his book, The Paradox of Choice: Why More is Less, that it is necessary for a person's mental health to accept the average, the 'good enough.' This is necessary because it may be impossible to know if 'the best' is ever reached, and often, perfection is unattainable. It may be impossible to know if one had the best score, but it is easily understood if the score was good enough. It is impossible to quantify if one is the best musician, but good enough is well within reach. Schwartz has pressed that psychologically speaking, this continued push to rise above average has negative consequences on mental health.
… what happens is this imagined alternative induces you to regret the decision you made, and this regret subtracts from the satisfaction you get out of the decision you made, even if it was a good decision.
This means that Jante is, psychologically speaking, a far healthier way of thinking. To accept an average life means that one would get more satisfaction from it. To accept the 'good enough' means that one would have a far better experience with it. In addition, the Danish also have hygge which is, according to The New Yorker and Oxford Dictionary, the concept of being cozy and comfortable as a way of creating the sense of health and happiness. The Oxford Dictionary even reports that hygge is a defining quality of the Danes. That, plus the 10 rules of Jante Law, all add up to the low-stress environment that is Denmark. By slipping into something a little fleecier, and lowering your expectations you will occasionally find yourself pleasantly impressed when those expectations are outdone. All it takes is a sense of being good enough to be comfortable and cozy in life: Jante and hygge.
Forget multi-vitamins, pick up a happy spouse instead. This study suggests the enormous upward effect of having a partner who has a happy nature.
A study of 1,981 middle-aged heterosexual couples revealed that people who had happy spouses were notably more likely to report better health over time.
"This finding significantly broadens assumptions about the relationship between happiness and health, suggesting a unique social link," said the study's principal investigator Professor William Chopik, who teaches psychology at Michigan State University. "Simply having a happy partner may enhance health as much as striving to be happy oneself."
Building on the previous findings that happy people are generally healthy, Chopik wanted to zero in on the effects that interpersonal relationships have on health. He sees at least three reasons why a happy partner might make you healthier (even if you are not happy yourself): happy partners can provide more support, they might get the unhappy people involved in healthy activities like sleeping and eating well, as well as exercising. And lastly, it's just easier to deal with happy people.
"Simply knowing that one's partner is satisfied with his or her individual circumstances may temper a person's need to seek self-destructive outlets, such as drinking or drugs, and may more generally offer contentment in ways that afford health benefits down the road," said Chopik.
The study's six-year survey involved couples from 50 to 94, with 84% of the participants being white, 8% African-American and 6% Hispanic. There were no differences shown between husbands and wives. 
The authors themselves caution that more research needs to be done. In particular, the paper warns that "causality cannot be definitively discerned with these data" and hopes that future studies will also look at different groups of people, not just the mainly older white married couples. The researchers also propose that new studies on the subject could benefit from using data that is gathered in a more objective way than being self-reported. 
You can find the study here, in the journal of the American Psychological Association.
Think happy, be happy? Maybe not. Harvard psychologist Susan David examines the backlash effect of forced positivity in our lives.
Some days it can feel like we're living inside an overly sincere Hallmark card. The dominant messaging in western societies is: Be happy. Don't worry. It will be alright. Just reach for happiness. Take your destiny into your own hands. The people close to you, to whom you can tell your worries, they smile and a speech bubble floats from their mouth saying: 'Think positive!' Somewhere, a Disney bird is chirping.
Harvard psychologist Susan David doesn't trust this messaging, and worries how it is shaping us and our children. She first experienced the detriment of forced positivity when she was 16 years old and her father was diagnosed with cancer. Friends and relatives came to console the family, and the large-scale sentiment was that if the family just believed, he would be okay. In hindsight, David sees how damaging this was as it impacted on her family's ability to be present, to spend authentic time together and embrace reality, as they were distracted by their hope for a cure on the horizon instead.
David experienced it a second tragic time through a friend of hers who was recently diagnosed with and died of stage-four breast cancer. This friend described her own experience of suffering with cancer as amplified by what she called 'the tyranny of positivity'. This woman had been to support group meetings, and she knew first-hand that positive thinking did not save the women who did not return to group each week.
Happiness has become an expectation, but David notes that we can't forget that there is no one state of being that a person is entitled to, as she puts it: life's beauty is inseparable from its fragility. Humans must develop the skills and capacity to deal with difficult times, not sweep it aside as a glitch in the smooth delivery of constant happiness. Sadness, heartbreak, and grief aren't signs of weakness, and pretending these "uglier" emotions don't exist only hinders our authentic existence and experience of life. It lowers our resilience to future difficulties as well.
Happiness is not the goal, she says. If you build your life around things that you intrinsically value, happiness will be a beautiful byproduct of that focus.
Susan David's most recent book is Emotional Agility: Get Unstuck, Embrace Change, and Thrive in Work and Life. Bonus pack is available here.