Just as the collective ruckus of science deniers hits its peak, Netflix announces a date for 'Bill Nye Saves the World', a heroic new show that will answer the most pressing science questions of our era.
Heroes don't wear capes, they wear coats. No lies, no hidden agenda – Bill Nye will set the record straight on science.
On April 21, the 13-part series 'Bill Nye Saves the World' will embark on its enormous mission to be an informed (and entertaining) counterweight to science skeptics by refuting bogus claims with a little thing called evidence. Each episode, he'll tackle a topic like climate change, GMOs, sex, space, and alternative medicine. He will make things explode, shake, and fly during lab demos, and bring on guests like science educator Derek Muller, supermodel Karlie Kloss, comedian Joel McHale, actors Donald Faison and Zach Braff, and musician Steve Aoki.
In terms of timing, 'Bill Nye Saves the World' is not just a fun idea, but a necessary one. Margaret Atwood dropped by Big Think late last year to explain that certain people find science "inconvenient", and anti-science mindsets – about climate change, for example – will continue to be propagated from the top and trickle down through the public consciousness until clean energy becomes profitable enough for the wealthy to "believe" in climate change. Only then will policy change follow. 
Scientists and academics have not always done a great job of communicating important ideas to the public, but the national mood has pushed the science community to respond in various ways – like UC Berkeley genetics professor Michael Eisen, who has announced he'll be running for Senate in 2018, a level of government with zero scientists in its ranks. Educating the public through popular programming, which has been Nye's missions since the 1990s, is another route: it can mobilize minds and stoke change from the bottom up. "Change doesn't come from Washington, change comes to Washington," Obama once said. 
Nye is a regular guest at Big Think, where he answers viewer questions for us every Tuesday. Here are two of his finest moments:
#1. Are there Ghosts?
Bill Nye tackles a tough question that every person alive has been hung up on – what happens after we die? Where does our life energy go? 
#2. Why Do We Need Science-Literate Leaders?
Bill Nye weaves explains the importance of science literacy in a country's elected leaders.
Netflix is marketing Nye as a new hero in town. Sure he has a six-pack of facts, mental muscle to shred misinformation into confetti, and an invisible weapon: words – but can he save the world?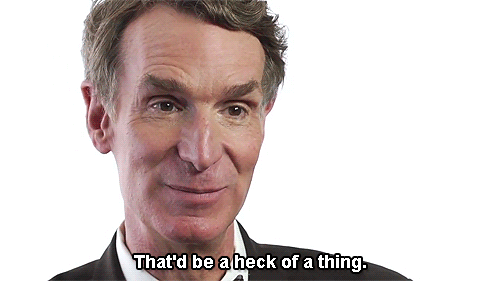 Look who went and got himself a talk show. Big Think's regular contributor Bill Nye will be on Netflix in 2017!
Bill Nye Saves the World!
Bill Nye the Science Guy is coming back to TV!
As of next spring, Nye will be on Netflix in his new show "Bill Nye Saves the World." It'll be a talk show where Nye uses his trademark wit and directness to hash out science topics and dispel myths. "Special guests will appear in the show's episodes, too," reports The Verge, "and you can [also] expect to see some cool experiments and lab demonstrations."
In short, it's the perfect science show for Netflix. It's also the perfect showcase for Nye.
Nye is best known for hosting the PBS kids show Bill Nye the Science Guy and teaching kids science with wacky experiments and skits. But he's so much more than that. Combining his engineering background (he developed a hydraulic pressure resonance suppressor for Boeing that's still being used in its 747 planes) and media experience, with his trademark humor (he was a stand-up comic before PBS), Nye has become one of the most influential science communicators of our time. He's also the CEO of The Planetary Society, helping kickstart its LightSail project. Plus, he can totally rock a bowtie.
Not convinced? Here are 7 reasons to watch Nye on Netflix:
 1. He's not afraid of controversy
Few science communicators have been brave enough to discuss political issues. Nye is. He jumped into the abortion debate with calm, care, and facts, and added a critical angle to the debate. Watch here.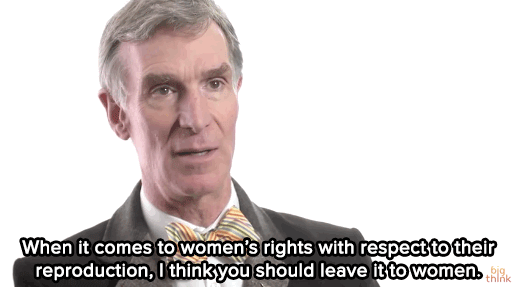 2. He lets facts determine his opinions  
"Just think about," is a phrase Nye uses a lot. He may hold certain opinions, but he's open to changing them if facts prove otherwise. Even on GMOs. That openness is rare in public figures, and it's a good trait to learn. Watch and learn here:
3. He ain't afraid of no ghosts
Nye believes that no subject is free from scientific scrutiny because ours is a world founded on scientific principles. He may not be sure where the supernatural fits in, but darned if he won't try to figure it out. Watch and learn.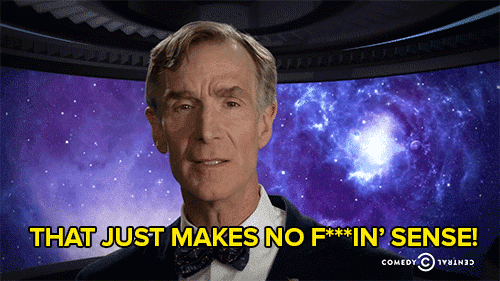 4. He takes pop-culture seriously
Nye doesn't treat pop culture as fluff. He recognizes that ideas and concepts that capture mainstream culture are rooted in some of our deepest insecurities. That's why he pondered the thought experiment of whether or not we live in a video game simulation. 
5. He's open and approachable
Just like with politics, many science figures are loathe to weigh in on religious or moral ideas. Not Nye. When an anonymous question came in about the evolutionary purpose of homosexuality, he pondered what he knew and answered with dignity and respect. When was the last time you heard a public figure talk about homosexuality that way?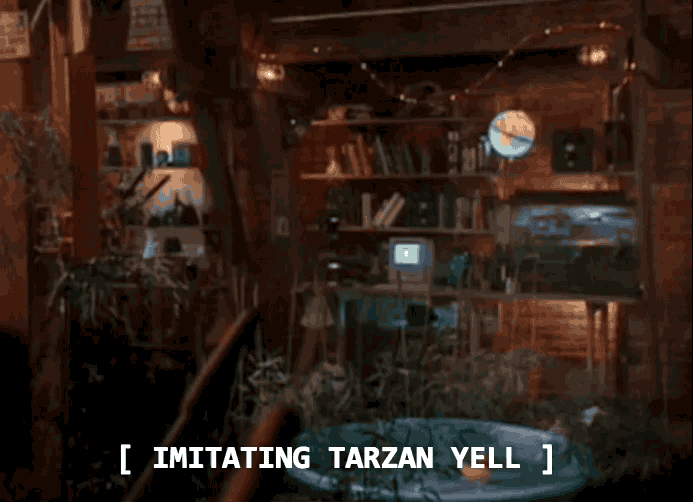 6. He's always rational
As exciting as the idea of alien contact is, Nye can't help himself from responding to it with facts. When Jesse asks how world religious leaders would react to aliens landing on Earth, Nye veritably interrupts himself with facts about why the idea of aliens landing here is a longshot. He can't answer a question if there's no plausible answer, and he'd rather be factually accurate than misleading.
7. He's a smooth operator
Death is a difficult, emotional topic to talk about. And yet, Nye tackles it with respect and reason. He delves into some hard facts of evolution here, but he also manages to be incredibly encouraging. [Bonus: He's also smooth in the co-ordination department: exhibit A, he competed on Dancing with the Stars]

In short, Bill Nye is great at inspiring and explaining big ideas, which is something we love at Big Think. We can't wait to see him do more of it. We think you will, too. He's coming to Netflix in 2017.