Philosophers aren't known for their love lives, but a few have managed to be tragic romantics anyway.
Philosophers aren't particularly renowned for having successful love lives, but some have become hopeless romantics — and others misanthropes. Here we have 10 philosophers who have written on or been heavily influenced by love in both their work and their personal lives.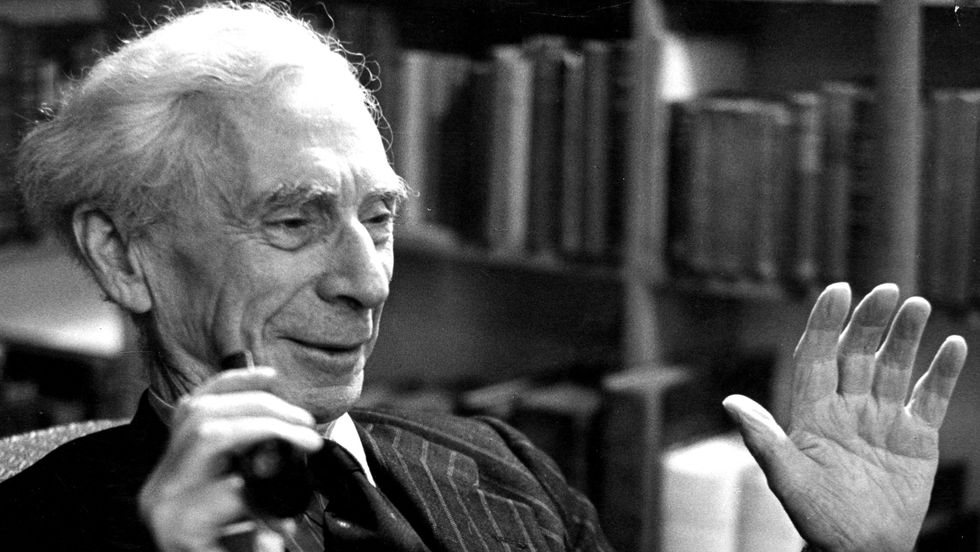 The third Earl Russell was an analytic philosopher whose ideas on modern love, such as his support for gay rights, were so scandalous that when he explained them in his book Marriage and Morals (1929) he found himself unemployable. He was married four times and carried on numerous affairs during his separation from his first wife. He found marriage to be an excellent institution, but one that should not be bound by Victorian norms. He continued to advocate for gay rights, free love, and new ways of thinking until his death.
"To fear love is to fear life, and those who fear life are already three parts dead." — Marriage and Morals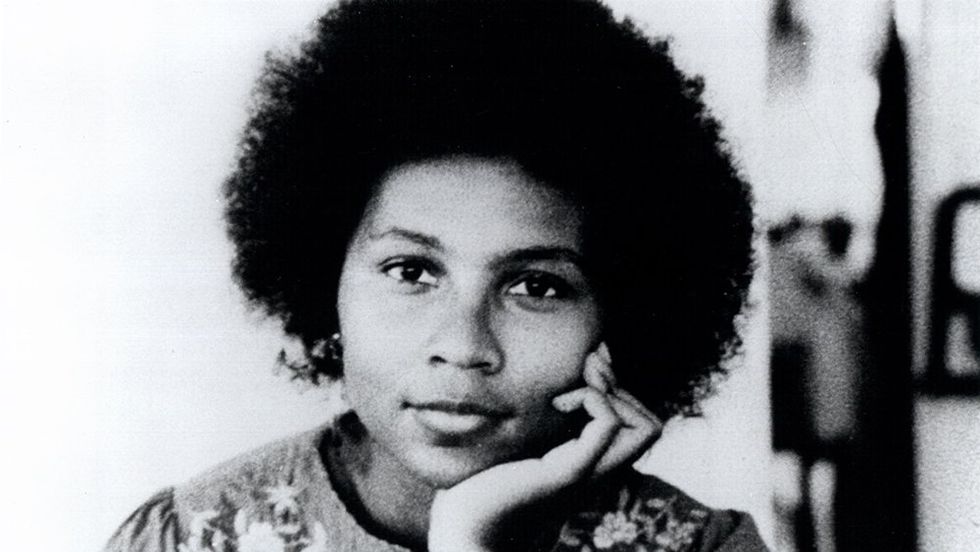 An American author and feminist philosopher, hooks realized after breaking up with a few boyfriends that there was no proper text on love that she could have given them to help save those relationships. Like any good writer, she then set out to write it.

In All About Love: New Visions (2000) , she argues that our modern definition of love is too watered down by overuse of the word. Working from the idea that love is a verb, she then suggests ways to improve our modern concept of love and prevent what hinders it. She notes with a fervor that power discrepancies and the differences in how men and women are expected to approach love are a particular problem.

"The fear of being alone, or of being unloved, had caused women of all races to passively accept sexism and sexist oppression." — Ain't I a Woman? (1981)
Alfred Jules Ayer was a British logical positivist who held the Wykeham Professorship in Logic at Oxford University. He was married four times to three different women. Heartbroken by the death of his third wife he remarried his second wife, Alberta Wells, again a year before his death. He also had several affairs and at least one daughter out of wedlock.
Despite his affairs, he maintained standards for romantic conduct. At age 77, he saw then heavyweight champion Mike Tyson harassing a woman at a party he confronted the much younger boxer and allowed the woman to slip away.
Even logical positivists are capable of love.— as quoted in Profiles by Kenneth Tynan, 1989 edition.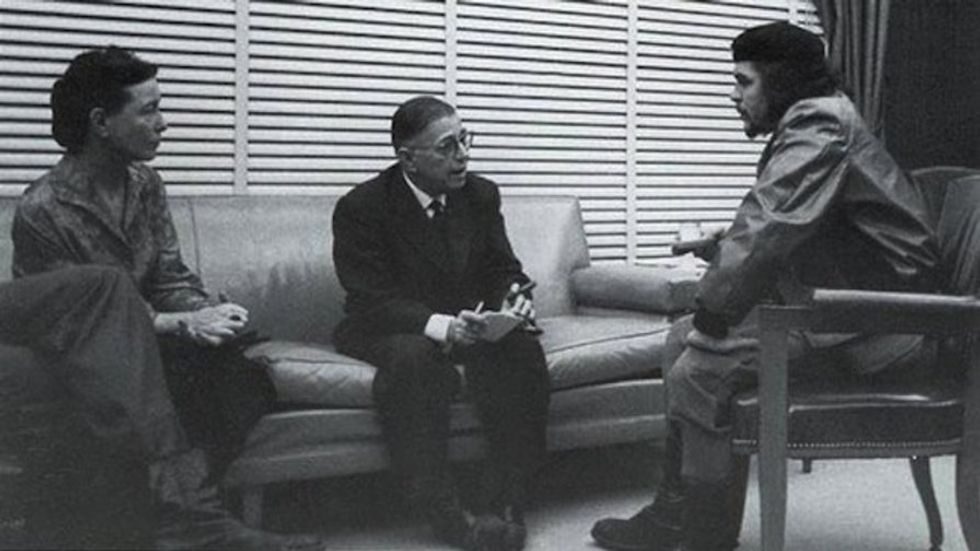 Sartre was a French existentialist and the life partner of Simone de Beauvoir. In line with their modern lives and her second wave feminism, they had an open relationship which waxed and waned over 50 years. He, rather infamously, carried on affairs with proteges who were much younger than him. Despite never marrying, his love for Simone was evident, and he remarked at the end of his life on how wonderful it was to have known her for so long.
"You know, it's quite a job starting to love somebody. You have to have energy, generosity, blindness. There is even a moment, in the very beginning, when you have to jump across a precipice: if you think about it you don't do it." — Nausea (1938)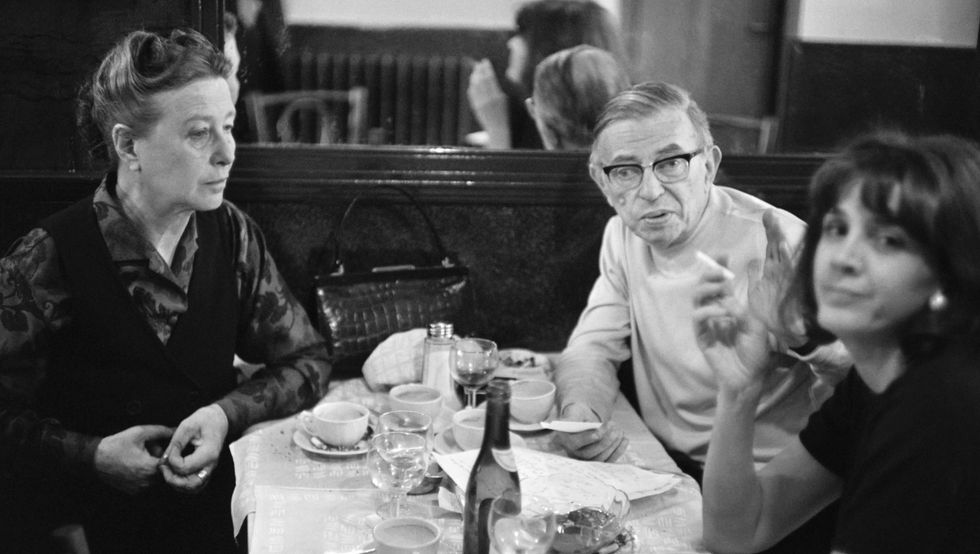 The longtime partner of Jean-Paul Sartre, Simone de Beauvoir was a romantic in her own right. She carried out nearly as many affairs as he did, and offered a feminist critique of the idea that what she was doing was in any way unacceptable. She did lose her teaching license for seducing her students, however. She found many aspects of love, romance, and marriage to be demeaning to women, and carried out her life in such a way as to correct the problem.
She is interned with Jean-Paul Sartre, wearing a ring given to her by her lover Nelson Algren.

"It was said that I refused to grant any value to the maternal instinct and to love. This was not so. I simply asked that women should experience them truthfully and freely, whereas they often use them as excuses and take refuge in them, only to find themselves imprisoned in that refuge when those emotions have dried up in their hearts. I was accused of preaching sexual promiscuity; but at no point did I ever advise anyone to sleep with just anyone at just any time." — Force of Circumstances Vol. III (1963)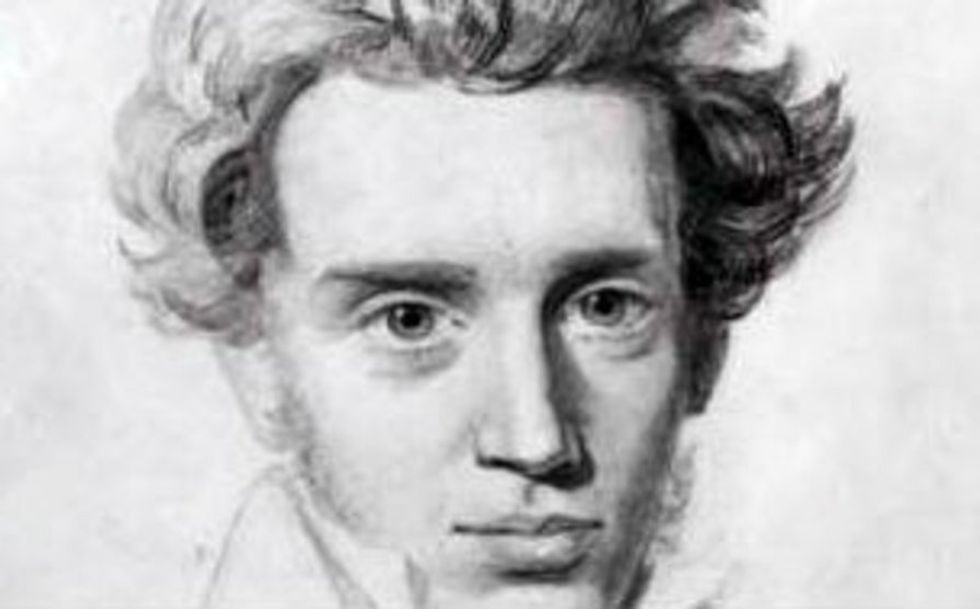 Perhaps the most tragic romantic on this list. Kierkegaard fell madly in love with a young woman named Regine Olsen, who was also madly in love with him. He proposed marriage, but broke it off a month later, returning his engagement ring to her by mail. They were both devastated by his actions; she threatened suicide over it and he cried himself to sleep over his decision.

It is hypothesized that he feared he could not be a husband, writer, and Christian to the extent he wanted to be all at the same time. Knowing this, he chose to be the latter two. This anxiety over the lives we cannot live was a major part of this thinking. The romance would influence his writings for the rest of his life and, as he must have, he regretted it always.
"If you marry, you will regret it; if you do not marry, you will also regret it; if you marry or do not marry, you will regret both..." — Either/Or (1843)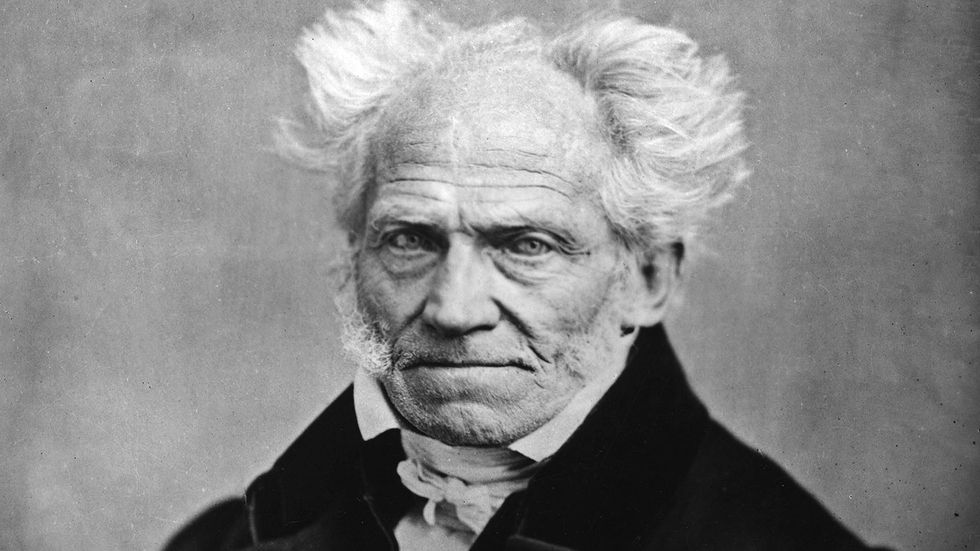 Happy Hallowee--I mean, Valentine's Day.
Despite his praise for the life of asceticism, Schopenhauer tried his hardest to have a decent social and love life. While his connections allowed for some success in the former case, he was rather luckless in the later. He viewed love itself positively, seeing it as one of the key motivations for human activity. His writings on the "will to life" foreshadowed Freudian notions of the id. Despite this attitude towards love, he still found a way to be pessimistic about it. He argued that most people would pick horrible spouses, have too many children, and end up miserable anyway.
"The final aim of all love intrigues, be they comic or tragic, is really of more importance than all other ends in human life." — Schopenhauer
An Indian guru who attracted no small amount of controversy during his life. Contrary to most gurus who favor celibacy, Rajneesh favored a more liberal attitude towards sexuality as part of a path to overcoming sexual desire. He pointed out, as did Bertrand Russell before him, that sexual repression will only create a society obsessed with sex. Once a person is past that desire, they can truly focus on devolving universal love.

"Nobody can teach you love. Love you have to find yourself, within your being, by raising your consciousness to higher levels. And when love comes, there is no question of responsibility. You do things because you enjoy doing them for the person you love." — Sat-chit-anand (1988)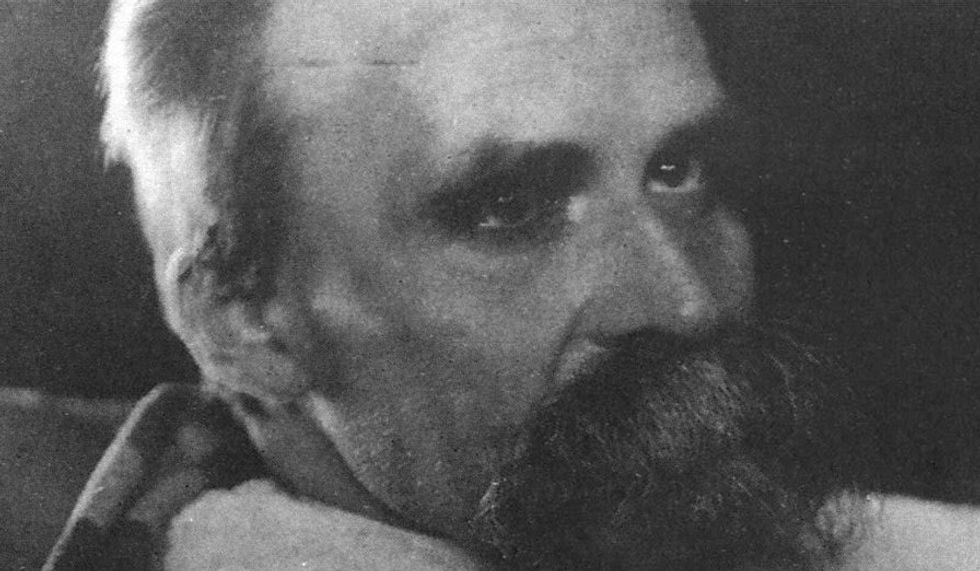 Friedrich Nietzsche is a philosopher we have spoken of many times before. However, his unsuccessful love life has escaped our observation before now. He proposed thrice to the same woman, Lou Salome. Her rejections crushed him, and other than the occasional expression of affection for Wagner's wife he ended his romantic pursuits after Lou Salome refused him. He later pointed out, however, that the only significant philosopher who was married was Socrates; as powerful rebuttal of marriage for the intellectual as he could give.
Nietzsche lived alone for most of his sane life, did think marriage was a decent idea for most people but questioned their way of going about it. In Human, All too Human (1878) he proposed that serial marriage would be beneficial for men. His (alarmingly sexist) stances on women seem to suggest he favored marriage and domestic life for them.
"It is not a lack of love, but a lack of friendship that makes unhappy marriages." —Beyond Good and Evil (1886)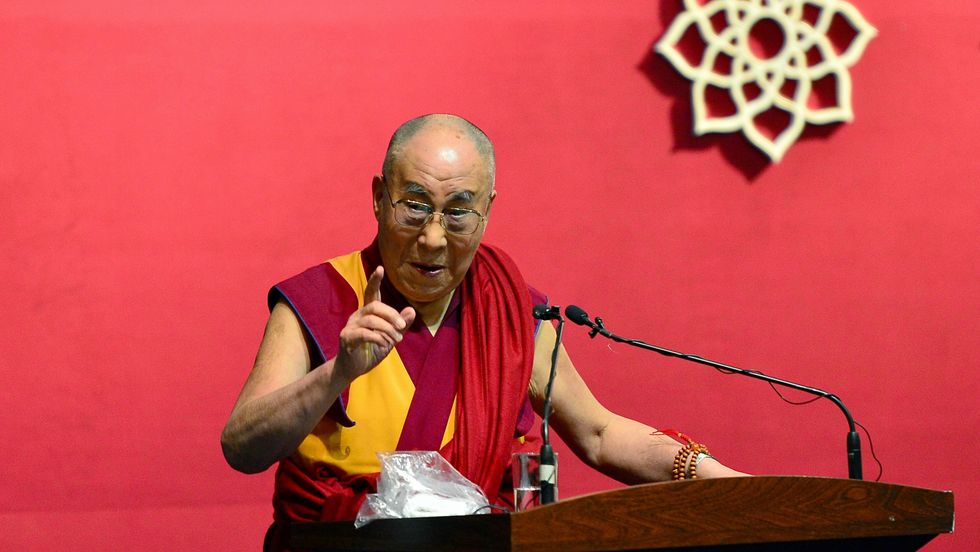 While remaining a celibate monk, the Dalai Lama has lots to say about love. Although he sings the praises of avoiding sex and marriage, he does understand the attraction to the institution and uses the problems it has to help us understand his position. For him, the greatest use of love is to love the world and everyone in it, no matter how many difficulties life tosses at you. Despite the hardships of his life, he still strives to love everyone and encourages us to expand the circle of who we love.

"Love and compassion are necessities, not — Lhamo Dondrub, 14th Dalai Lama
Polymaths are people who have excelled in diverse pursuits, and several of those polymaths left us with some very practical advice on how to succeed.
Master of all trades, Jack of none.
The main problem of choosing what to do in life boils down to simple math: every hour you spend on one pursuit is one less spent on another. This problem is so paralyzing that some people never even choose. In the West, those who specialize in a singular craft or field hope that their capitalistic society will reward them as specialists—after all, would a wealthy executive pay huge fees to an attorney who dabbles in finance law? Not likely.
Polymaths are different. They manage to achieve mastery across multiple industries, arts, or fields of study. So what sets them apart? The willingness and drive to learn new things, writes Robert Twigger:
[T]he pessimistic assumption that learning somehow 'stops' when you leave school or university or hit thirty is at odds with the evidence. It appears that a great deal depends on the nucleus basalis, located in the basal forebrain. Among other things, this bit of the brain produces significant amounts of acetylcholine, a neurotransmitter that regulates the rate at which new connections are made between brain cells. This in turn dictates how readily we form memories of various kinds, and how strongly we retain them.
The key idea to becoming a more successful polymath is to try new things, as Twigger explains:
People as old as 90 who actively acquire new interests that involve learning retain their ability to learn. But if we stop taxing the nucleus basalis, it begins to dry up. In some older people it has been shown to contain no acetylcholine—they have been 'switched off' for so long the organ no longer functions. In extreme cases this is considered to be one factor in Alzheimers and other forms of dementia — treated, effectively at first, by artificially raising acetylcholine levels. But simply attempting new things seems to offer health benefits to people who aren't suffering from Alzheimers. After only short periods of trying, the ability to make new connections develops. And it isn't just about doing puzzles and crosswords; you really have to try and learn something new.
Here's a look at a few of history's most notable polymaths, and some of the practical advice they left along the way.
Aristotle (382 BC–322 BC)
Aristotle's status as one of humankind's greatest minds is evidenced in part by his monolithic nicknames: "the master" or, simply, "the philosopher." He was a polymath who made fundamental contributions to diverse fields of study, including logic, rhetoric, ethics, physics, story, poetry, government, metaphysics, geology and zoology.
It was in moral philosophy, however, that Aristotle gave some of his most practical advice. To live well, Aristotle argued, people should behave according to virtues that allow them to excel in many types of situations across time. Each virtue relates to a vice, which can either exist in deficiency or excess. Aristotle believed that we should strive to live a life of moderation, nurturing the virtues within ourselves and avoiding the vices on either extreme end.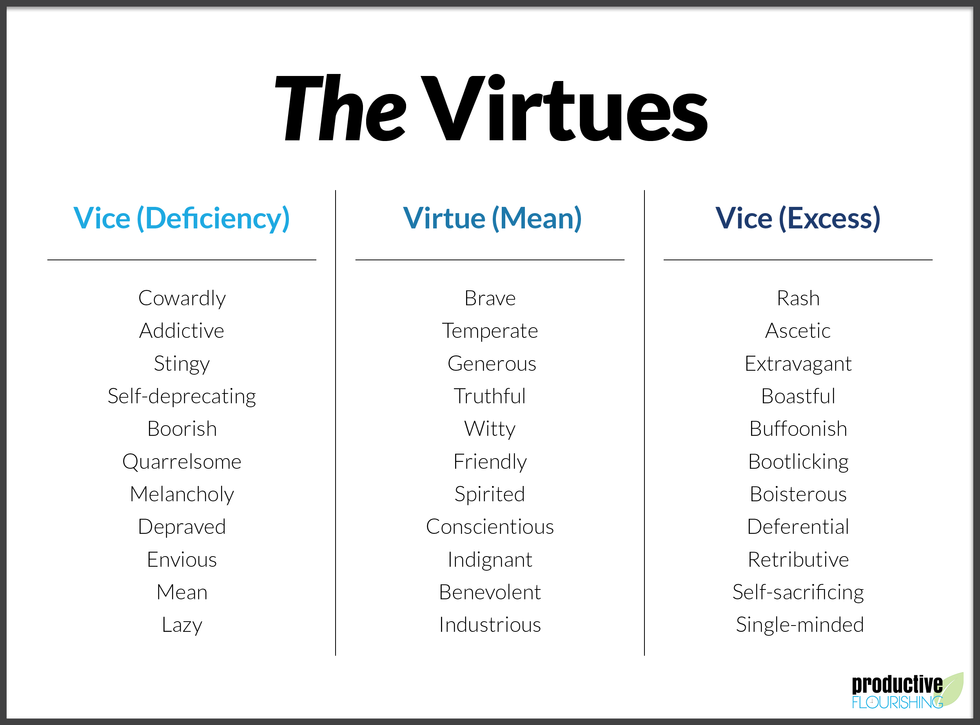 More about Aristotle below:
Leonardo da Vinci (1452–1519)
The archetypal Renaissance Man, the list of Leonardo da Vinci's accomplishments is staggering. 

As an artist, he was the father of the High Renaissance style, having painted the 'Mona Lisa' and 'The Last Supper.' Applying observations he made in his scientific endeavors, da Vinci introduced the idea of painting with aerial perspective—that is, painting faraway objects less distinctly and with less vibrant colors. 
Da Vinci was also particularly interested in anatomy. He used his skills as an artist to create the Vitruvian Man, a study on body proportion and an exemplar of the intersection of math and art common in the Renaissance era. To get an even better understanding of the human body, he would dissect cadavers in middle of the night, a practice which was eventually barred by the pope.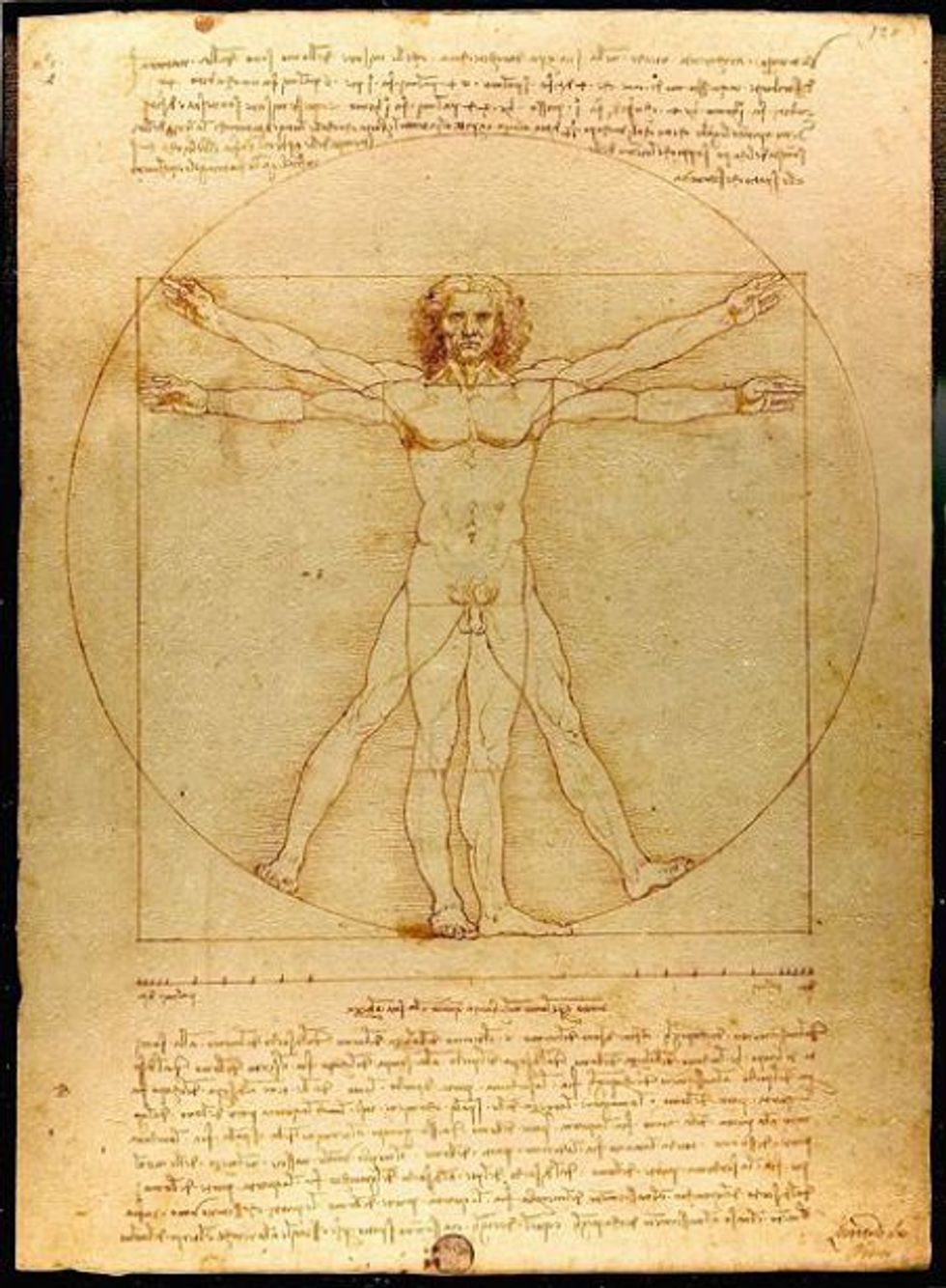 Da Vinci made contributions to many other fields: urban planning, mathematics, botany, astronomy, invention, history, sculpting and cartography. There are simply too many to note. Ultimately, his greatest achievement, perhaps, was making others feel bad about how little they had done with their lives. Still, da Vinci left us with some great advice on how to be successful, most of which comes from his journals.
Action "It had long since come to my attention that people of accomplishment rarely sat back and let things happen to them. They went out and happened to things."
Experiment "Experience does not ever err. It is only your judgment that errs in promising itself results which are not caused by your experiments."
Goal-setting "Obstacles cannot crush me. Every obstacle yields to stern resolve. He who is fixed to a star does not change his mind."
Time prioritization "Time stays long enough for anyone who will use it."
Focus "As every divided kingdom falls, so every mind divided between many studies confounds and saps itself."

Bertrand Russell (1872–1970)
British Philosopher, logician, mathematician, writer, historian, political activist and Nobel laureate Bertrand Russell made many contributions to the academic world, particularly within mathematical logic and analytic philosophy. His contributions in these fields—specifically his paradox and type theory—have been used in computer programming and beyond. But he's perhaps better known to the general public as a social critic, speaking with unflinching clarity on moral issues ranging from warfare to Jesus Christ. 
In 1927, Russell gave a lecture titled Why I am not a Christian that would become a famous essay, influencing a new generation of religious critics. Russell received the Nobel Prize for Literature in 1950 "in recognition of his varied and significant writings in which he champions humanitarian ideals and freedom of thought."

A year later, Russell published this list of advice for an article titled 'The Best Answer to Fanaticism–Liberalism' in the New York Times Magazine.  
1. Do not feel absolutely certain of anything.
2. Do not think it worth while to proceed by concealing evidence, for the evidence is sure to come to light.
3. Never try to discourage thinking for you are sure to succeed.
4. When you meet with opposition, even if it should be from your husband or your children, endeavor to overcome it by argument and not by authority, for a victory dependent upon authority is unreal and illusory.
5. Have no respect for the authority of others, for there are always contrary authorities to be found.
6. Do not use power to suppress opinions you think pernicious, for if you do the opinions will suppress you.
7. Do not fear to be eccentric in opinion, for every opinion now accepted was once eccentric.
8. Find more pleasure in intelligent dissent than in passive agreement, for, if you value intelligence as you should, the former implies a deeper agreement than the latter.
9. Be scrupulously truthful, even if the truth is inconvenient, for it is more inconvenient when you try to conceal it.
10. Do not feel envious of the happiness of those who live in a fool's paradise, for only a fool will think that it is happiness.
The philosopher believed we craved for something less pleasant.
Nietzsche, towards the end of his not entirely happy life.
Everybody wants to be happy, right? Who doesn't? Sure, you may not want to sacrifice everything for pleasure, but you certainly want to enjoy yourself. There are a slew of drugs on the market for solving the problems of depression, and the methods for achieving happiness are often sold and advertised as something you can get, and that which you desire above all else.
The pursuit of happiness is so integral to our idea of the good life that it was declared to be an inalienable right by Thomas Jefferson. It summarizes the American Dream like no other idea. For many people it is the meaning of life itself. It is difficult for some to fathom that there is a way of thinking that suggests you don't want to at least try to be as happy as you can be.
Well, there is one philosopher who doesn't think you want happiness in itself. Friedrich Nietzsche.
Nietzsche saw the mere pursuit of happiness, defined here as that which gives pleasure, as a dull waste of human life. Declaring: "Mankind does not strive for happiness; only the Englishman does", referencing the English philosophy of Utilitarianism, and its focus on total happiness. A philosophy which he rejected with his parable of the "Last Man," a pathetic being who lives in a time where mankind has "invented happiness".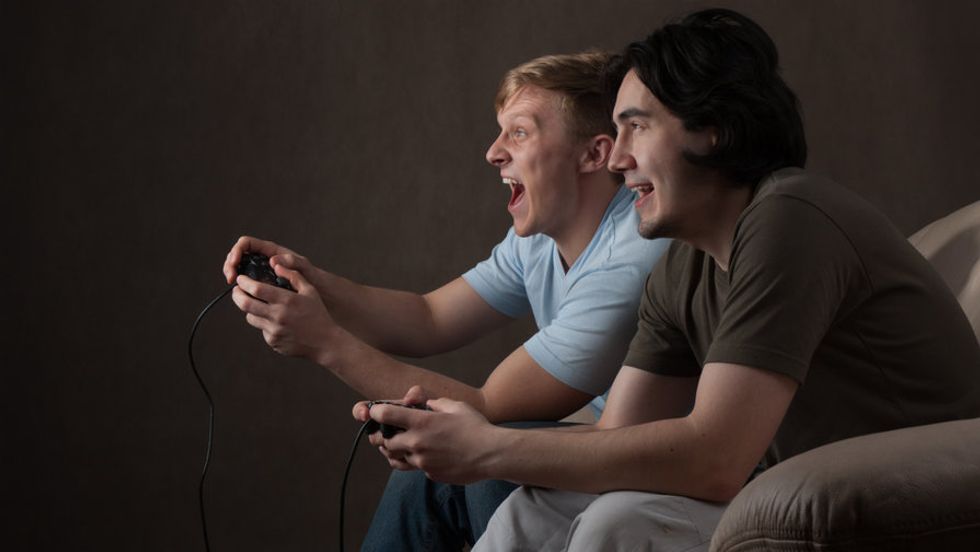 The Last Men? In Nietzsche's mind they were happy, but dull.

Nietzsche was instead dedicated to the idea of finding meaning in life. He suggested the Ubermensch, and his creation of meaning in life, as an alternative to the Last Man, and offered us the idea of people who were willing to undertake great suffering in the name of a goal they have set, as examples. Can we imagine that Michelangelo found painting the ceiling of the Sistine Chapel pleasant? Nikola Tesla declared that his celibacy was necessary to his work, but complained of his loneliness his entire life.
Is that happiness? If these great minds wanted happiness in itself, would they have done what they did?
No, says Nietzsche. They would not. Instead, they chose to pursue meaning, and found it. This is what people really want.
Psychology often agrees. Psychologist Victor Frankl suggested that the key to good living is to find meaning, going so far as to suggest positive meanings for the suffering of his patients to help them carry on. His ideas, published in the best-selling work Man's Search for Meaning, were inspired by his time at a concentration camp and his notes on how people suffering unimaginable horrors were able to carry on through meaning, rather than happiness.
There is also a question of Utilitarian math here for Nietzsche. In his mind, those who do great things suffer greatly. Those who do small things suffer trivially. In this case, if one was to try to do Utilitarian calculations it would be difficult, if not impossible, to find a scenario when the net happiness is very large. This is why the Last Man is so dull; the only things that grant him a large net payoff in happiness are rather dull affairs, not the suffering-inducing activities that we would find interesting.
This problem is called "the paradox of happiness." Activities which are done to directly increase pleasure are unlikely to have a high payoff. Nietzsche grasped this problem and gave it voice when he said that "Joy accompanies, joy does not move." A person who enjoys collecting stamps does not do it because it makes them happy, but because they find it interesting. The happiness is a side effect. A person who suffers for years making a masterpiece is not made happy by it, but rather finds joy in the beauty they create after the fact.
Of course, there is opposition to Nietzsche's idea. The great English thinker Bertrand Russell condemned Nietzsche in his masterpiece A History of Western Philosophy. Chief among his criticisms of Nietzsche was what he saw as a brutality and openness to suffering, and he compared Nietzschean ideas against those of the compassionate Buddha, envisioning Nietzsche shouting:
Why go about sniveling because trivial people suffer? Or, for that matter, because great men suffer? Trivial people suffer trivially, great men suffer greatly, and great sufferings are not to be regretted, because they are noble. Your ideal is a purely negative one, absence of suffering, which can be completely secured by non-existence. I, on the other hand, have positive ideals: I admire Alcibiades, and the Emperor Frederick II, and Napoleon. For the sake of such men, any misery is worthwhile.
Against this Russell contrasts the ideas of the Buddha, and suggests an impartial observer would always side with him. Russell, whose interpretations of Nietzsche were less than accurate and who suffered from having poor translations to work with, saw his philosophy as the stepping stone to fascism, and as being focused on pain.

So, while you may value something above happiness, how much are you willing to suffer to get it? Nietzsche argues that you will give it all up for a higher value. Others still disagree. Are you even able to pursue happiness and receive it? Or is Nietzsche correct that you must focus elsewhere, on meaning, in order to even hope for satisfaction later?
susan-david-on-our-unhealthy-obsession-with-happiness