Modern science progresses with an intensity and even irrationality that Aristotle could not fathom.
Modern science requires scrutinizing the tiniest of details and an almost irrational dedication to empirical observation.
Many scientists believe that theories should be "beautiful," but such argumentation is forbidden in modern science.
Neglecting beauty would be a step too far for Aristotle.
Modern science has done astounding things: sending probes to Pluto, discerning the nature of light, vaccinating the globe. Its power to plumb the world's inner workings, many scientists and philosophers of science would say, hinges on its exacting attention to empirical evidence. The ethos guiding scientific inquiry might be formulated so: "Credit must be given to theories only if what they affirm agrees with the observed facts."
Those are the words of the Greek philosopher Aristotle, writing in the fourth century BCE. Why, then, was it only during the Scientific Revolution of the 17th century, two thousand years later, that science came into its own? Why wasn't it Aristotle who invented modern science?
The answer is, first, that modern science attends to a different kind of observable fact than the sort that guided Aristotle. Second, modern science attends with an intensity — indeed an unreasonable narrow-mindedness — that Aristotle would have found to be more than a little unhinged. Let's explore those two ideas in turn.
Excruciating minutiae
In 1915, Albert Einstein proposed a new theory of gravitation — the general theory of relativity. It told a story radically different from the prevailing Newtonian theory; gravity, according to Einstein, was not a force but rather the manifestation of matter's propensity to travel along the straightest possible path through twisted spacetime. Relativity revised the notion of gravitation on the grandest conceptual scale, but to test it required the scrutiny of minutiae.
Einstein's general relativity predicts gravitational lensing.Credit: NASA, ESA, and STScI / Public Domain via Wikipedia
When Arthur Eddington sought experimental evidence for the theory by measuring gravity's propensity to bend starlight, he photographed the same star field both in the night sky and then in close proximity to the eclipsed sun, looking for a slight displacement in the positions of the stars that would reveal the degree to which the sun's mass deflected their light. The change in position was on the order of a fraction of a millimeter on his photographic plates. In that minuscule discrepancy lay the reason to accept a wholly new vision of the nature of the forces that shape galaxies.
Aristotle would not have thought to look in these places, at these diminutive magnitudes. Even the pre-scientific thinkers who believed that the behavior of things was determined by their microscopic structure did not believe it was possible for humans to discern that structure. When they sought a match between their ideas and the observed facts, they meant the facts that any person might readily encounter in the world around them: the gross motions of cannonballs and comets; the overall attunement of animals and their environs; the tastes, smells, and sounds that force themselves on our sensibilities without asking our permission. They were looking in the wrong place. The clues to the deepest truths have turned out to be deeply hidden.
Modern science attends with an intensity — indeed an unreasonable narrow-mindedness — that Aristotle would have found to be more than a little unhinged.
Even in those cases where the telling evidence is visible to the unassisted eye, the effort required to gather what's needed can be monumental. Charles Darwin spent nearly five years sailing around the world on a 90-foot-long ship, the Beagle, recording the sights and sounds that would prompt his theory of evolution by natural selection. Following his famous footsteps, the Princeton biologists Rosemary and Peter Grant have spent nearly 50 years visiting the tiny Galápagos island of Daphne Major every summer observing the local finch populations. In so doing, they witnessed the creation of a new species.
Similarly excruciating demands are made by many other scientific projects, each consumed with the hunt for subtle detail. The LIGO experiment to measure gravitational waves commenced in the 1970s, was nearly closed down in the 1980s, began operating its detectors only in 2002, and then for well over a decade found nothing. Upgraded machinery revealed the waves at last in 2015. The scientists who had spent their entire careers working on LIGO were by then retired from their long-time university positions.
The "iron rule" of modern science
What pushes scientists to undertake these titanic efforts? That question brings me to the second way in which modern science's attitude to evidence differs from Aristotle's. There is something about the institutions of science, as the philosopher and historian Thomas Kuhn wrote, that "forces scientists to investigate some part of nature in a detail and depth that would otherwise be unimaginable". That something is an "iron rule" to the effect that, when publishing arguments for or against a hypothesis, only empirical evidence counts. That is to say, the only kind of argument that is allowed in science's official organs of communication is one that assesses a theory according to its ability to predict or explain the observable facts.
Aristotle and Alexander the GreatCredit: Charles Laplante / Public Domain via Wikipedia
Aristotle said that evidence counts, but he did not say that only evidence counts. To get a feel for the significance of this additional word, one of modern science's most significant ingredients, let me return to Eddington's attempt to test Einstein's theory by photographing stars during a solar eclipse.
Eddington was himself as much of a theoretical as an experimental physicist. He was struck by the mathematical beauty of Einstein's theory, which he took as a sign of its superiority to the old, Newtonian physics. He might have devoted himself to promoting relativity theory on these grounds, proselytizing its aesthetic merits with his elegant writing style and his many scientific connections. But in scientific argument, only empirical evidence counts. To appeal to a theory's beauty is to transgress this iron rule.
If Eddington was to advocate for Einstein, he would have to do so with measurements. Consequently, he found himself on a months-long expedition to Africa, where he and his collaborators sweated over their equipment day after day while praying for clear skies. In short, the iron rule forced Eddington to put beauty aside and to get on the boat. That is how scientists are pushed to hunt down the fine-grained, often elusive observations that endow science with its extraordinary power.
Irrational but effective
Though it may be a resounding success, there is something very peculiar about the iron rule. For Eddington and many other physicists, beauty is an important, even a crucial, consideration in determining the truth: "We would not accept any theory as final unless it were beautiful," wrote the Nobelist Steven Weinberg.
At the same time, the iron rule stipulates that beauty may play no part in scientific argument, or at least, in official, written scientific argument. The rule tells scientists, then, to ignore what they take to be an immensely valuable criterion for assessing theories. That seems oddly, even irrationally, narrow-minded. It turns out, then, that science's knowledge-making prowess is owed in great part to a kind of deliberate blindness, an unreasonable insistence that inquirers into nature consider nothing but observed fact.
Michael Strevens writes about science, understanding, complexity, and the nature of thought, and teaches philosophy at New York University. His most recent book, The Knowledge Machine (Liveright, 2020), sets out to explain how science works so well and why it took so long to get it right.


Finding New Year's resolutions isn't always easy. To help you out, we've gotten ideas from some of the greatest thinkers of all time.
Can't think of a resolution?
Finding New Year's resolutions isn't always easy. To help you out, we've gotten ideas from some of the greatest thinkers of all time.
1. Go for a walk every day.
"Above all, do not lose your desire to walk. Everyday, I walk myself into a state of well-being & walk away from every illness. I have walked myself into my best thoughts, and I know of no thought so burdensome that one cannot walk away from it. But by sitting still, & the more one sits still, the closer one comes to feeling ill. Thus if one just keeps on walking, everything will be all right."
― Søren Kierkegaard
Kierkegaard, whose angst would cripple even the most dramatic teenager, often found refuge from the anxiety of existence in walks. Failing that, he tried to explain the difficulty of his life in his writings. He had a lot to say about angst, anxiety, God, death, and coming to terms with freedom.
2. Embrace yourself—and others—as a complete ecosystem.
"I have laboured carefully, not to mock, lament, or execrate human actions, but to understand them; and, to this end, I have looked upon passions, such as love, hatred, anger, envy, ambition, pity, and the other perturbations of the mind, not in the light of vices of human nature, but as properties, just as pertinent to it, as are heat, cold, storm, thunder, and the like to the nature of the atmosphere, which phenomena, though inconvenient, are yet necessary, and have fixed causes, by means of which we endeavor to understand their nature, and the mind has just as much pleasure in viewing them aright, as in knowing such things as flatter the senses."
— Spinoza (edited)
Spinoza, whose philosophy is fascinating, saw the universe as deterministic. Every action, therefore, had an immediate cause that could be discovered. If you can find out what made a person angry, violent, pitiful, or depressed, it becomes easier to understand their actions and simpler to forgive their faults. Coming to terms with the idea that everyone has lots to deal with, things that might make them unpleasant for a while, can make us all a little more understanding.
3. Try to live like water.
The best, like water, benefit all and do not compete.
They dwell in lowly spots that everyone else scorns.
Putting others before themselves, they find themselves in the foremost place and come very near to the Tao.
In their dwelling, they love the earth; in their heart, they love what is deep.
In personal relationships, they love kindness.
In their words, they love truth. In the world, they love peace.
In personal affairs, they love what is right. In action, they love choosing the right time.
It is because they do not compete with others that they are beyond the reproach of the world.
-Laozi
The Tao, also known as the Way, is often compared to water. Generous, soft and flowing, pure, regenerating, and often cyclical; to be like water is to embrace the Way. Water's weaknesses, the fact it is soft and gentle, make it more powerful; it can flow anywhere and even wear down stone. A better example of the harmony of opposites is hard to find.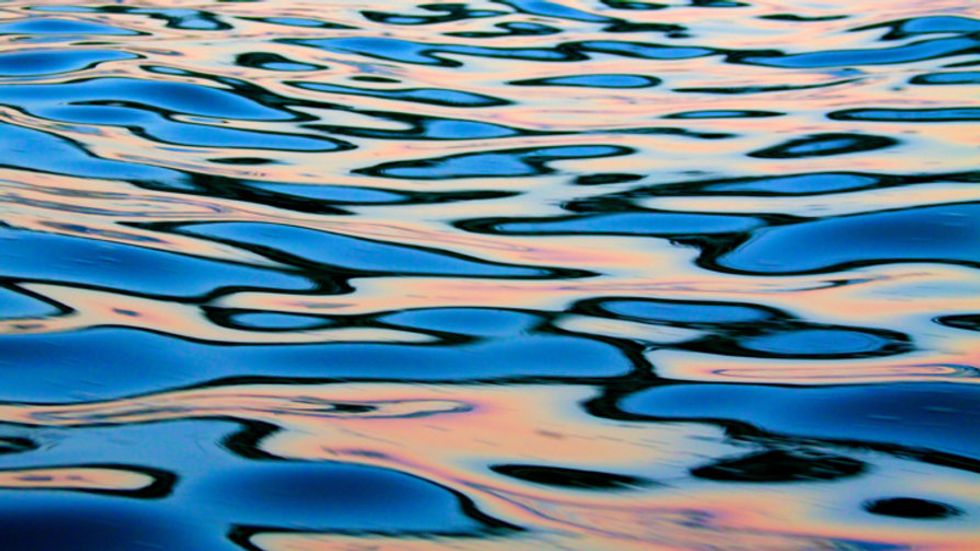 Pictured: Life goals?

4. Examine your life and beliefs regularly.
"The unexamined life is not worth living."
-Socrates
The gadfly of Athens made it his job to examine every belief, no matter how widely held, and determine if it was true or not. Often, he would ask people to define a virtue, such as courage, only to find that the people who valued it most had no idea what it was. It is only by examining our lives that we can hope to improve them.
5. Read a new book each month.
"The Brahmins had no cattle, no gold, no wealth. They had study as their wealth and grain."
-Buddha
The Brahmins were the teachers and holy men of ancient India, and continue as a caste to this day. In theory, they were the highest social class. Rather than focus on money and worldly affairs, they valued learning and knowledge. The Buddha reminds us that these respected men were men of the mind and encouraged us to follow their example.
6. Spend more time with your friends.
The best friend is he that, when he wishes a person's good, wishes it for that person's own sake."
- Aristotle

Aristotle thought friendship was vital to living a good life, but not just any friends would do. He had a three-part system for understanding friendship. The most genuine friendships, the ones that everyone should strive for, are the ones where two people value each other as people and not as a means to an end.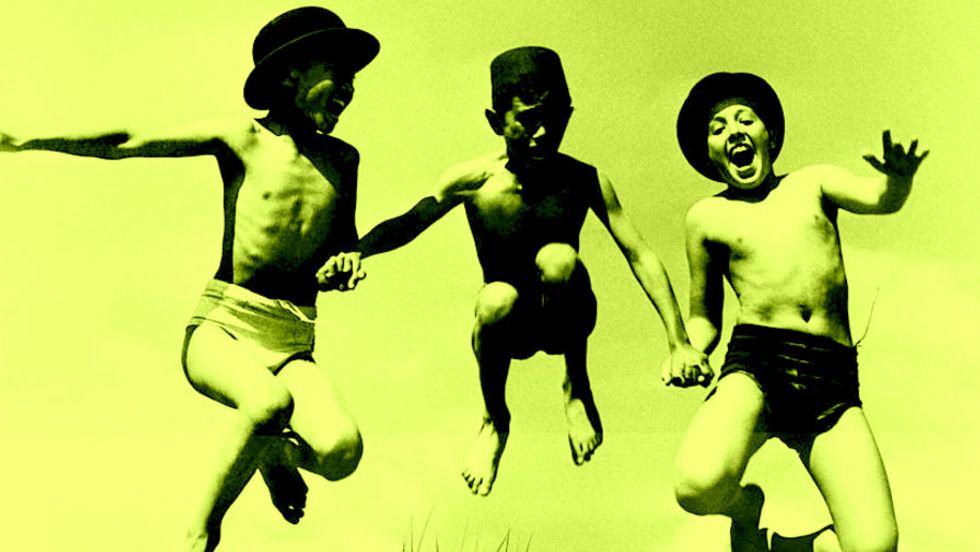 7. Be less of the person you are expected to be, and more of the person you want to be.
"Become who you are!"
-Nietzsche
Nietzsche, who has other excellent one-line ideas, was the king of individuality. There was nothing worse for Nietzsche than for a person to join the herd of people who just followed along. While he was a determinist, he still argued that we should embrace our lives and whatever comes at us.
8. Strive for excellence every day.
"We are what we repeatedly do. Excellence, then, is not an act, but a habit"
-Aristotle
Aristotle viewed virtues as skills, ones that we would strive to perfect over our lifetimes. To be virtuous was to embody an excellence in a particular area such as courage, temperance, or friendship. Doing it once or twice wasn't enough, you had to make a habit of it to truly embody the virtue.
9. Embrace change.
"One cannot step twice in the same river twice,"

-Heraclitus
Heraclitus was a pre-Socratic Greek philosopher who argued that everything was always changing. Not only does this mean that the river changes, but you do as well. Rather than trying to latch onto things that cannot last, we should embrace the notion that everything will soon pass.
10. Take charge of your life.
"Change your life today. Don't gamble on the future, act now, without delay."
-Simone de Beauvoir
Existentialism shows us how we are all responsible for what we are and will become. Waiting for your life to change is an option, but one that denies your ability to shape yourself into what you desire to be. Seize the day!
The Flat Earth theory has gained a surprising amount of traction in recent years, thanks largely to YouTube. What exactly do Flat Earthers believe?
Creative Commons
In 1492, Columbus set sail for the New World based on the assumption that Earth was round. Why not? After all, according to historian Jeffrey Burton Russell, "no educated person in the history of Western Civilization from the third century B.C. onward believed that the Earth was flat."
But nearly 500 years later, an American man was planning a voyage based on the exact opposite assumption. Mike Hughes, a 61-year-old limo driver, was going to launch himself into space to prove that Earth is flat. Mechanical complications and the federal government shot that idea down, however. (For now at least.)
Hughes isn't alone in his theory. Thousands of people — from musicians to football players — believe Earth is flat, and that the world's elite are duping citizens around (across?) the globe with a "globularist" conspiracy.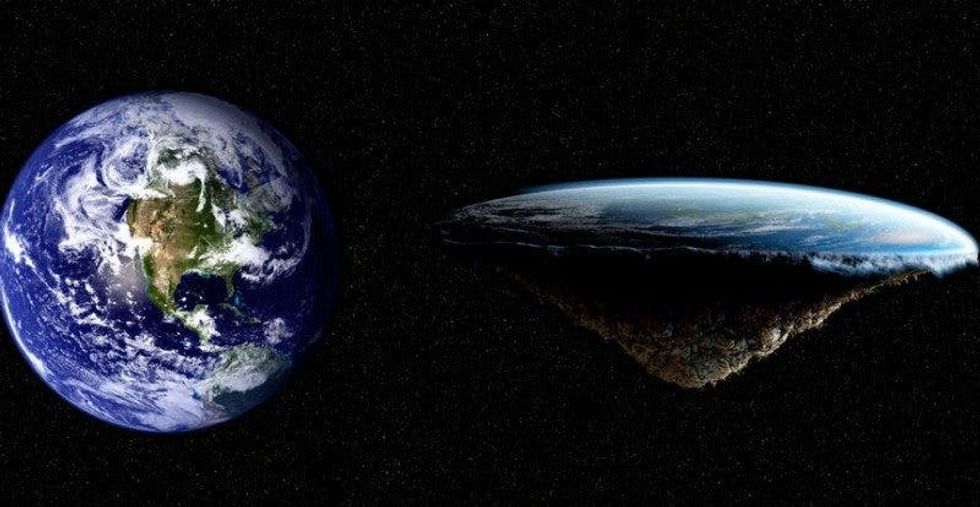 How is that possible?
Many cultures in world history conceptualized the physical world in ways that didn't include a spherical Earth. The ancient Chinese believed Earth to be a flat square, and that only the heavens were spherical. In multiple Indian models of the physical world, Earth was comprised of four continents surrounding a mountain. And the ancient Norse peoples pictured Earth as a disc floating in the middle of a sea inhabited by a giant serpent.
These ideas, however, were first challenged as early as 2,500 years ago. In the 4th century BC, Aristotle provided some of the first evidence showing that Earth was round: ships disappear hull first when sailing over the horizon, Earth casts a round shadow on the moon during lunar eclipses, and different constellations are visible at different latitudes.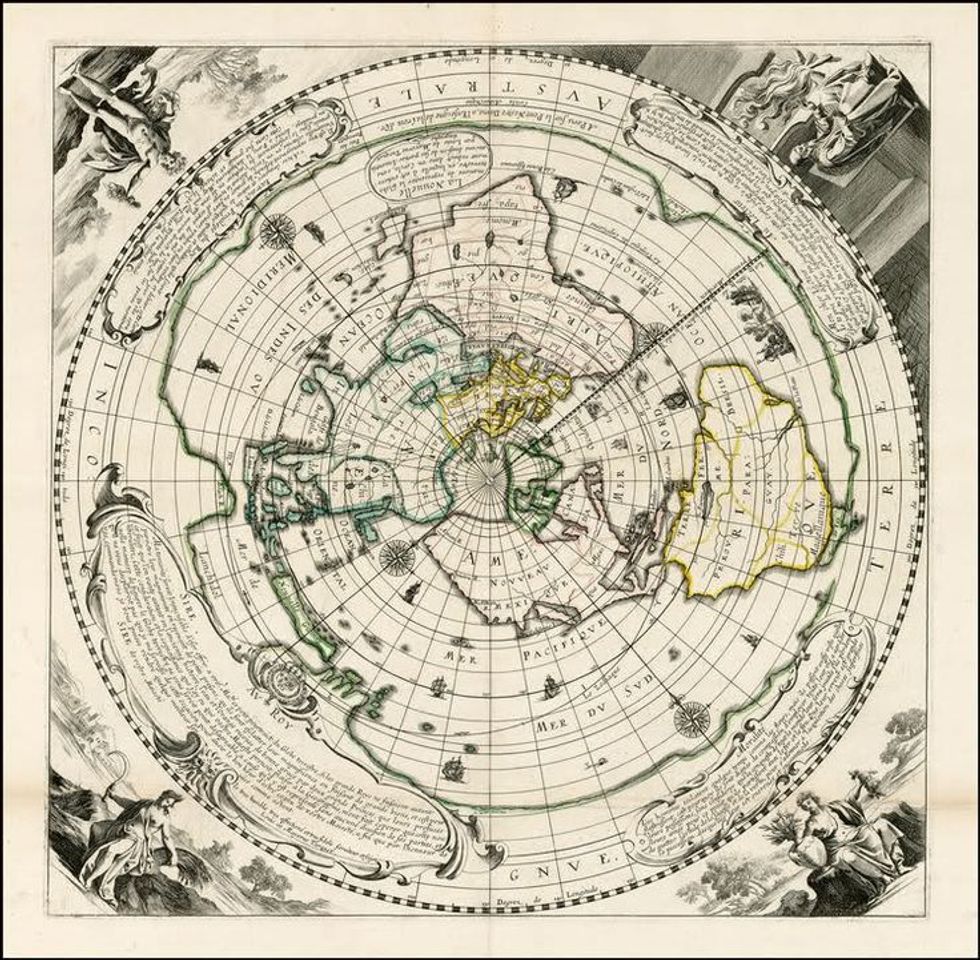 Aristotle's evidence would be corroborated and elaborated upon extensively over the following millennia. But it seems that nothing — not even GPS technology or manned space flights — can convince some people that Earth is round.
In the modern era, the Flat Earth movement started in 1956 with a young British man named Samuel Shenton. Inspired by an 1881 book titled Zetetic Astronomy: Earth Not a Globe, Shenton founded the Flat Earth Society. A year later the Soviets launched Sputnik 1., rendering the plausibility of his theory questionable, to say the least. Shenton died believing Earth was flat. The next leader, Charles K. Johnson, passed away in 2001, leaving the dwindling organization with just 3,500 members. Then the Internet breathed new life into this ancient worldview.
So what exactly do modern Flat Earthers believe? There isn't one exclusive Flat Earth model, but the Flat Earth Society's website provides a general outline on what seems to be the community's consensus.
The World Is Disc-Shaped
According to Flat Earthers, the world is a disc with edges beyond which no one knows what exists.
"The earth is surrounded on all sides by an ice wall that holds the oceans back. This ice wall is what explorers have named Antarctica," reads the Flat Earth Society's FAQ. "Beyond the ice wall is a topic of great interest to the Flat Earth Society. To our knowledge, no one has been very far past the ice wall and returned to tell of their journey. What we do know is that it encircles the earth and serves to hold in our oceans and helps protect us from whatever lies beyond."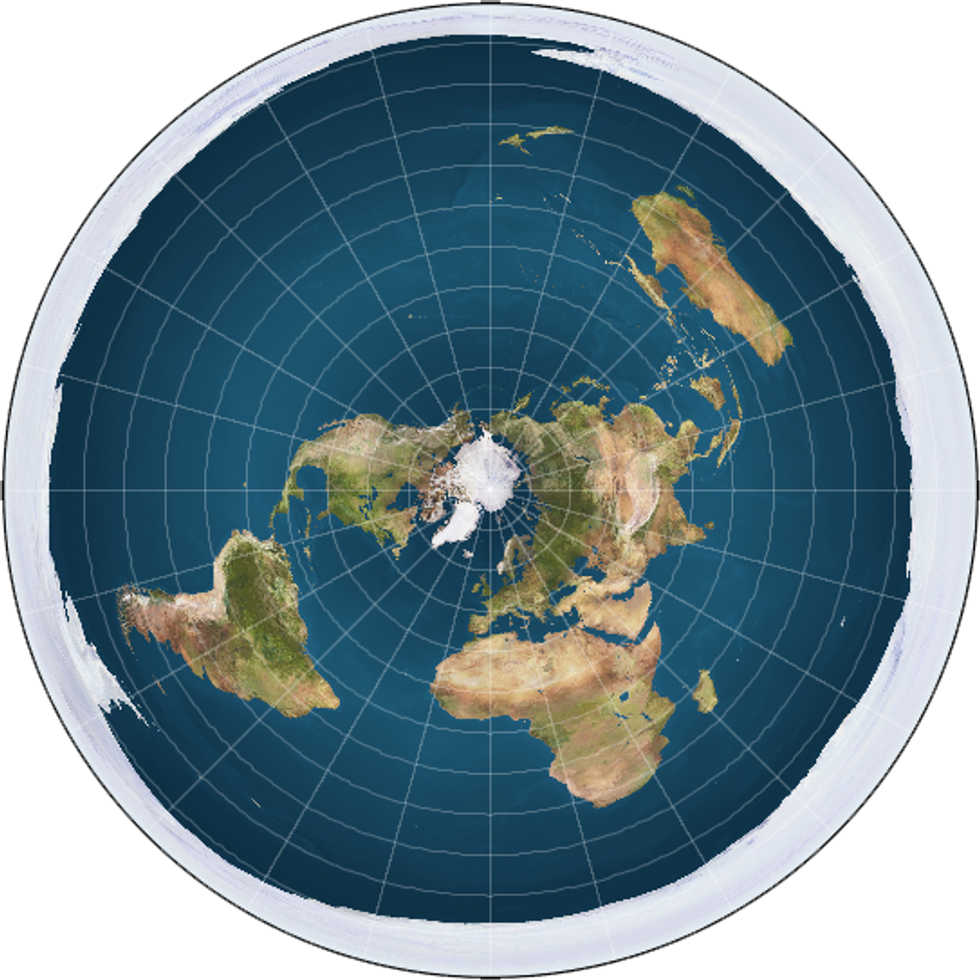 Some believe an infinite plane lies beyond the wall. Some believe you'd fall into outer space if you crossed it, which seems to be a tough feat — estimates vary, but the average proposed height of the wall seems to be something like 150 feet.
The Moon and the Sun are the Same Size
Flat Earthers believe the moon and the sun are the same size — a relatively tiny 32 miles in diameter — and that they orbit around the North Pole.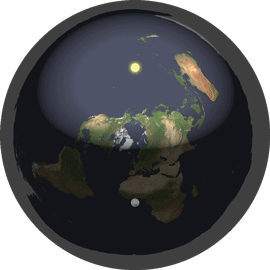 Gravity Doesn't Exist
Our understanding of gravity largely depends on Earth being a spherical object — that explains why objects maintain essentially the same weight across the globe. But Flat Earthers disagree: "Objects simply fall," reads the society's website. Flat Earthers have a few theories as to why objects fall, but they seem pretty confident that the common conception of gravity isn't the ticket: "What is certain is sphere earth gravity is not tenable in any way shape or form."
The Moon Landing Was Faked and Astronauts Are Lying
The U.S. was so caught up in the Space Race, Flat Earthers claim, that it faked the moon landing and only later discovered that Earth was indeed flat. The government then decided to perpetuate this lie, for a multitude of reasons. As for the astronauts in the space shuttles?
"Most Flat Earthers think Astronauts have been bribed or coerced into their testimonies," the Flat Earth Society's website reads. "Some believe they have been fooled or are mistaken."
Easy Ways To Prove Earth Is Round
Want to find out for yourself that Earth is round without launching yourself into space on a homemade rocket? One of the coolest and cheapest ways is to attach a camera onto a high-altitude balloon and let it rise until the curvature of the planet is visible to the naked eye.
You can also observe the constellations from different parts of the world. You'll soon notice that different stars are visible from different vantage points, as Aristotle pointed out in the 4th century BC. This implies that Earth is round — that or all of the stars in the universe are orbiting around Earth at a fixed speed.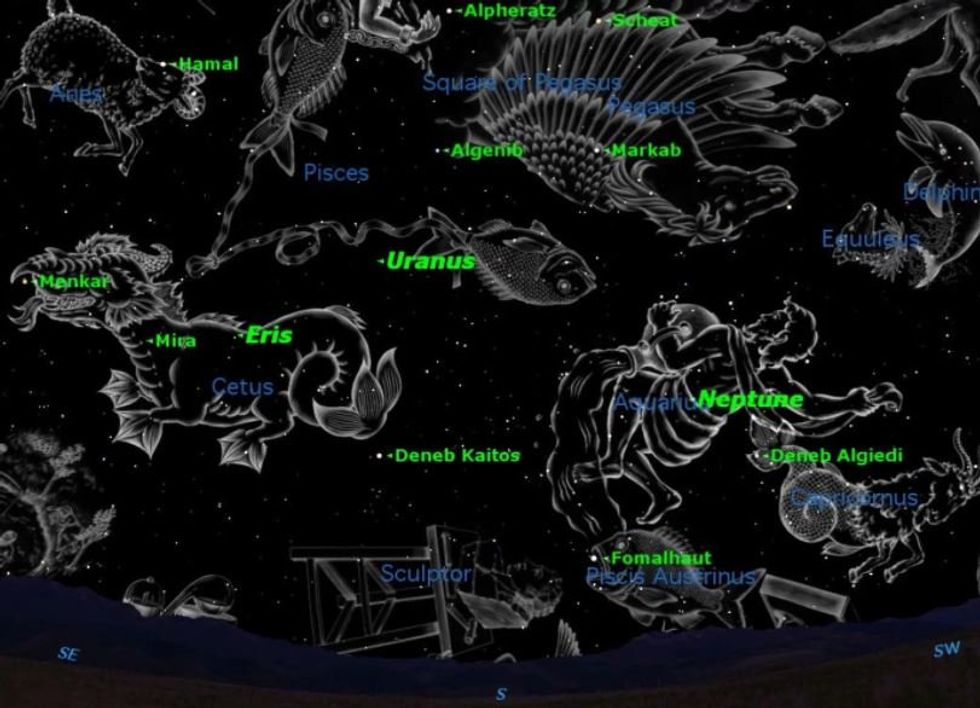 If all else fails, take a note from Aristotle and go to the harbor — you'll notice that ships disappear hull first.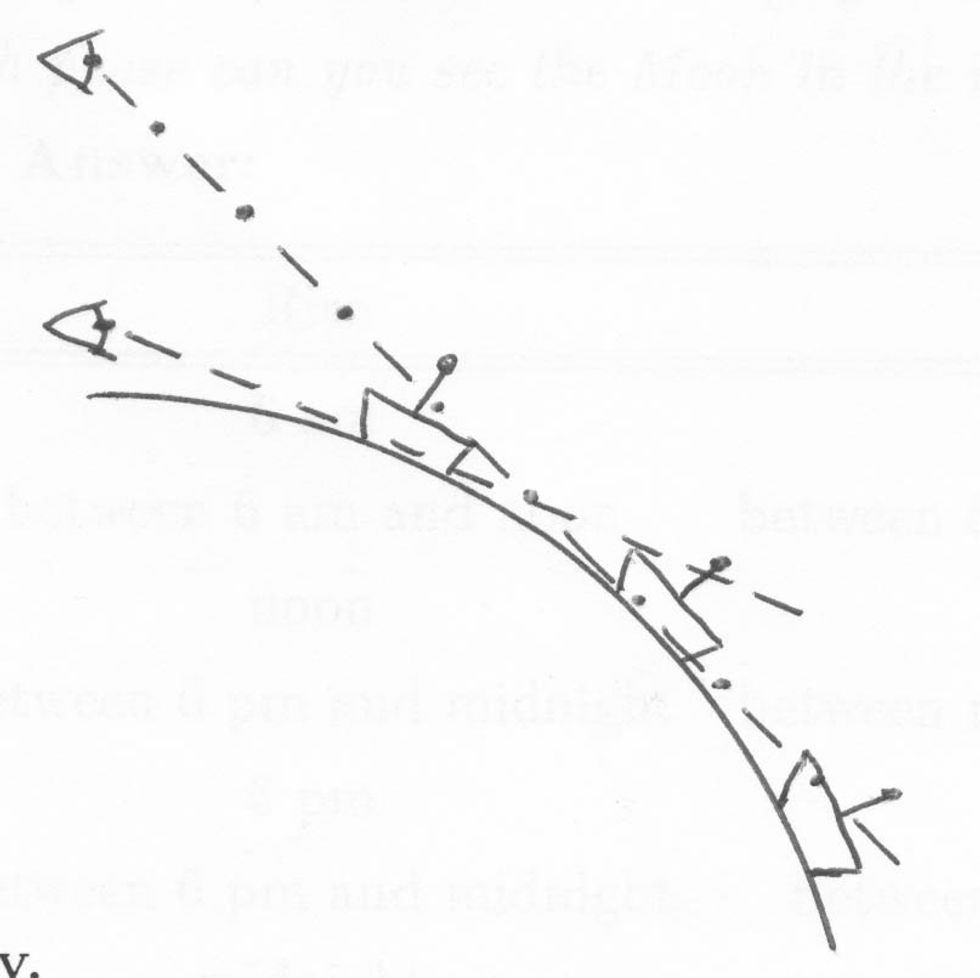 The question isn't "are you happy"... but rather "what kind of happy are you"?
Spreadshirt.com
Quick question, are you happy? If you need more than two seconds to answer it, I can wait. For many people, happiness is the end all meaning of life; that rare and beautiful thing that they long for more than anything. If you can't answer that you are happy, don't worry; you're in good, if glum, company.

But maybe the question would be easier if we asked: what kind of "happy" are you?

When people talk about "happiness", there can be more than a few things we are really talking about. The most common understanding of it is "feeling good". This relates to hedonistic happiness and the seeking of pleasure while avoiding pain. It is a common approach to happiness, one which has been enshrined in the philosophy of Utilitarianism. It is not, however, the only way to be happy.
Eudaimonic Happiness, for example, is rather different. Eudaimonia means "flourishing"and is the idea of having a worthwhile life rather than an explicitly pleasant one. The idea goes back to Socrates and the Stoics who argued that being virtuous was enough to assure a good life even; if it was less pleasurable than a life of vice.
The idea was also the foundation of Aristotle's virtue ethics, though he argued that a truly excellent life also required a few external goods as well as virtue; money, friendship, beauty, and a decent amount of luck among them. For Aristotle the most worthwhile life is the life of reason, to live virtuously and intellectually is far superior to living otherwise, even if it can be less fun.
More recently, the idea was given a psychological reboot with Maslow's hierarchy of needs. A person who has reached the apex of the pyramid, self-actualization, and self-transcendence, can be said to be living a Eudemonic life. One where they seek to fulfill their potential and life their lives to the fullest.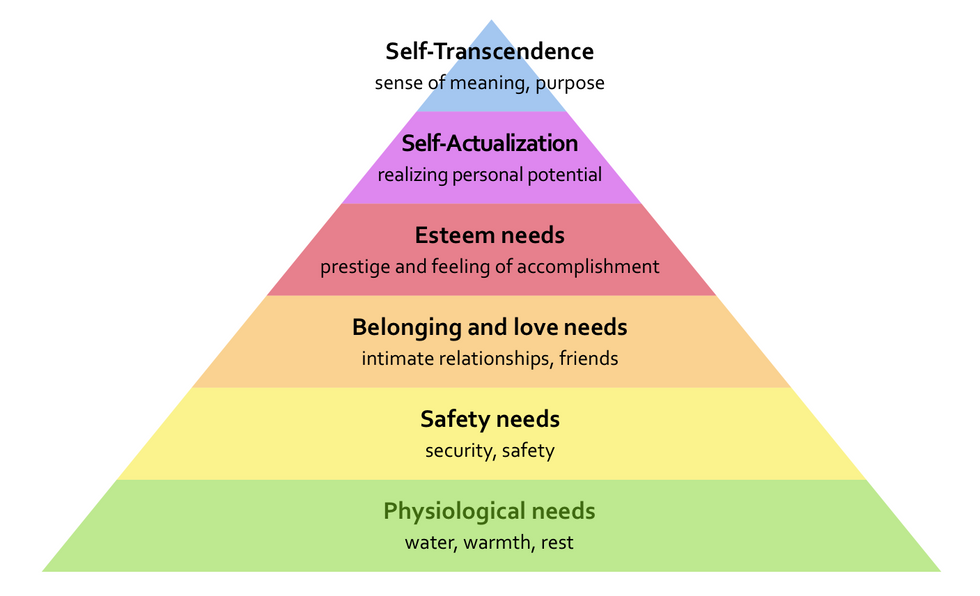 There is also the idea of Evaluative Happiness. This idea is fairly straightforward, social scientists ask people on questionnaires to rate their happiness on a scale from 1-10.  This kind of happiness is most closely tied to "life satisfaction" and the fulfillment of goals. Given that it can be measured very simply and doesn't make assumptions about what will make the person answering the question happy, it is considered the gold standard of well-being metrics.
How can I be happy then? Is there a guide to reaching each form of happiness?

Hedonism can be the easiest kind of happiness to conceptualize, just chase pleasures while running away from pain as fast as you can. However, this isn't going to work for you in the long run. This was the key insight of the Buddha, the Stoics, and other thinkers throughout history.
The Greek hedonist Epicurus argued that the key to hedonistic happiness was moderation. Living a life of simple pleasures, he thought, would maximize pleasure experienced over the long run. For example; while we might be tempted to live richly even for a short time before returning to a typical lifestyle Epicurus argues that this will make us less happy than if we just lived moderately all along- as then we cannot miss luxury.

For the less than stoic we have John Stuart Mill, the greatest of the Utilitarian philosophers. He expanded on the idea of hedonism being more than the life of base pleasure seeking. In his work, Utilitarianism, he argues that some pleasures are higher than others. For a person who could do both, reading Shakespeare will give more pleasure than drinking heavily, so Mill postulates. Though the accuracy of this statement has been debated for some time; to really achieve hedonistic happiness Mill would have us develop our intellectual abilities and find pleasure in their use rather than seeking the "happiness of a pig".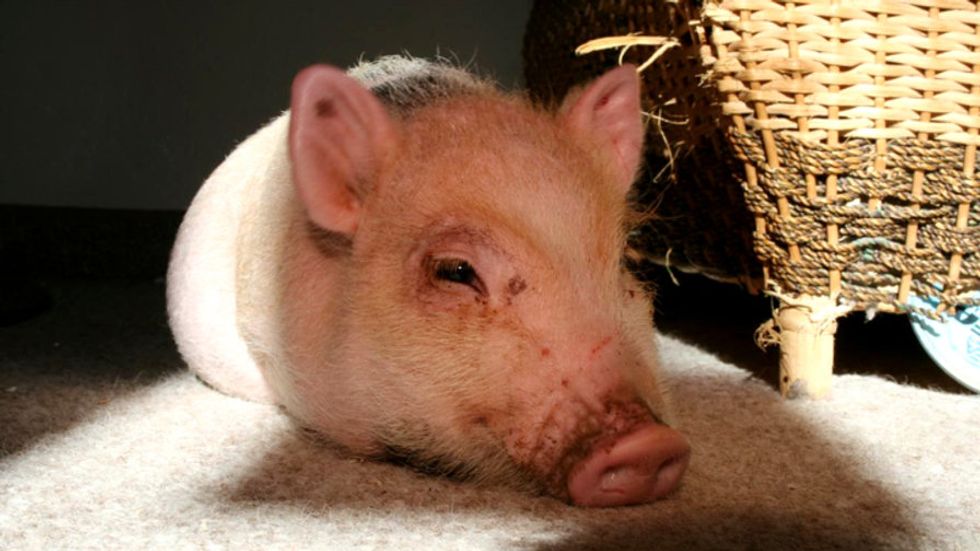 Though, he does look contented. 

For Eudaimonia, Aristotle left us a how-to guide in the form of the Nicomachean Ethics. Suggesting that each virtue is the median between one vice of deficiency and one of excess. He argues that we can, by practice, come to embody virtue and become "flourishing" people, given the good fortune of having the necessary external goods as well.
The difficulty with Eudaimonia, as opposed to other forms of happiness, is that it not only requires most of a lifetime to really get right, but there is still a great deal of debate over what "right" is. Maslow's hierarchy of needs has been criticized as being of use only to a person living in an individualistic society, what a constitutes a flourishing person, and how you personally can reach your potential, is different for each everybody. Learning what your potentials are is an art in itself.
There is also the criticism that most Eudaimonic theories all but require the individual to be reasonably well off to be successful in reaching their goal. Recognizing this, American philosopher Martha Nussbaum has written on how the Scandinavian countries, with their generous social programs that assure people's basic needs are fulfilled, are best able to allow their citizens to flourish. The consistently high scores of those nations in happiness rankings suggests they may be on to something.
Evaluative happiness is also very open to individual choice. What makes you happiest is up to you, the problem is going out and getting it. Places with high scores for this kind of happiness can be quite different from one another. Singapore scores very high on happiness tests, but for differing reasons than does Costa Rica. However, people who do have this kind of happiness tend to have things in common; like financial security, status, pride in their work, and feeling as though they are living their values. This, like Eudaimonia, can take decades to truly achieve, and can also be very dependent on having a decent amount of luck.

There is more than one way to be happy. Each of the three kinds we considered here is valuable in its own way. By better understanding the ways we can be happy we have a better chance of doing it. Before you despair too much at how long it might take you to become "happy" based on these three schools, remember this quote by the American psychologist Carl Rogers, "The good life is a process, not a state of being". 
Can philosophy give you true understanding about life, the universe, and everything? Sometimes it Kant.
Philosophy provides a new way of looking at the world and exploring ideas that otherwise might be too heavy, or too big, to comprehend. It's a lot better than the alternative—which is willful ignorance and throwing your hands up in the air and saying "I guess it's all part of a masterplan!". And while this incongruity between the philosophically minded and the more deity-inclined can create some major cultural hiccups, there's at least some semblance of both sides searching for the same thing. Philosophy, Kitcher argues, may not ever give us the ultimate solutions to all the big questions in life. But it does put us in the driver's seat and give us control.