Raising money for charity is one thing. Knowing where to give it is another. When some charities are 100 times more effective than others, a world champion poker player knows how to spot who's bluffing.
Raising money for charity is one thing. Knowing where to give it is another. When some charities are 100 times more effective than others, a world champion poker player knows how to spot who's bluffing. Liv Boeree — one of the best poker players in the world — has gotten together with some other poker pros to make better decisions about giving to charity, and encourages others to look further into more transparent charities. You can find out more about Liv at www.livboeree.com.
Ideology doesn't bend to reason, says Professor Barbara Oakley. Here's why we can't really change what other people believe, and why that brand of "helping" others can backfire.
The two things you simply cannot do are probably the two things you most want to: change someone, and help them. Barbara Oakley, an engineering professor who teaches the world's largest online open class, knows this intimately: when she was teaching in China, "working with the communists" as she says, people had tried to warn others about the dangers of communist totalitarianism before the Great Leap Forward. Nobody listened. Ultimately discussion isn't enough to sway people's beliefs — for any slim shot at that, says Oakley, you have to give people new experiences, not just facts. But should you always be trying to change others, anyway? "Your own good intentions can also lead you astray," says Oakley, whose research involves pathologies of altruism. Could altruism be a behavioral disorder? A study from Boston in the 1930s that was followed up in the 1970s imparts an important lesson on why thinking you know best for others can be anything but a help, and that if a good deed feels good, it might be a red flag that you're only helping yourself. Barbara Oakley's most recent book is Mindshift: Break Through Obstacles to Learning and Discover Your Hidden Potential, and you can find the Mindshift course here.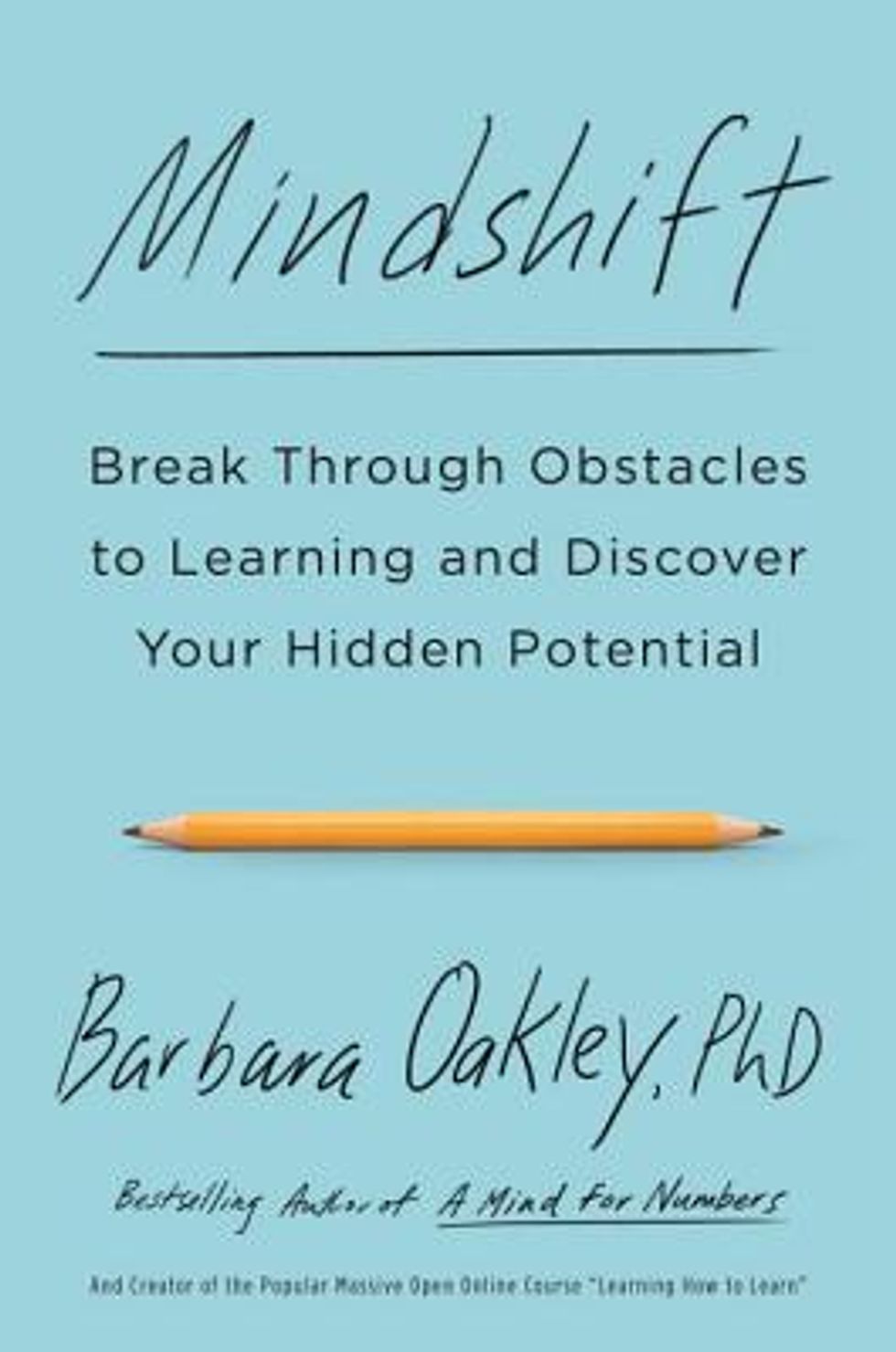 When you see a stranger in some kind of hardship, how do you react? Researchers carried out a rare study in a real-life setting to assess the relationship between empathy and altruism.
People remain at the beach near two corpses after the collapse of a bicycle track in Rio de Janeiro, Brazil. (Photo: CHRISTOPHE SIMON/AFP/Getty Images)
When you see a stranger in some kind of hardship, how do you react? What goes through your mind when you consider whether to help this person? Researchers, led by psychologist Richard Bethlehem of the University of Cambridge, carried out a rare study in a real-life setting, and found that your level of empathy is related to your altruism and whether you'd get involved in a stranger's problem.
The scientists staged a hidden-camera style situation where passersby were given an opportunity to help a cyclist who supposedly had an accident. Regardless of the choice they made, researchers would approach these people afterwards, asking them to take a "memory test". It was important for them to conceal the true aims of the study to get a more honest reaction.
Those who agreed to participate were then given a series of questions and sent questionnaires to gauge their empathy levels as well as possible autistic traits.
1067 walked by the researchers, with about 7% actually helping the cyclist. Of the 55 people who then agreed to be in the study, 29% were those who helped the cyclist.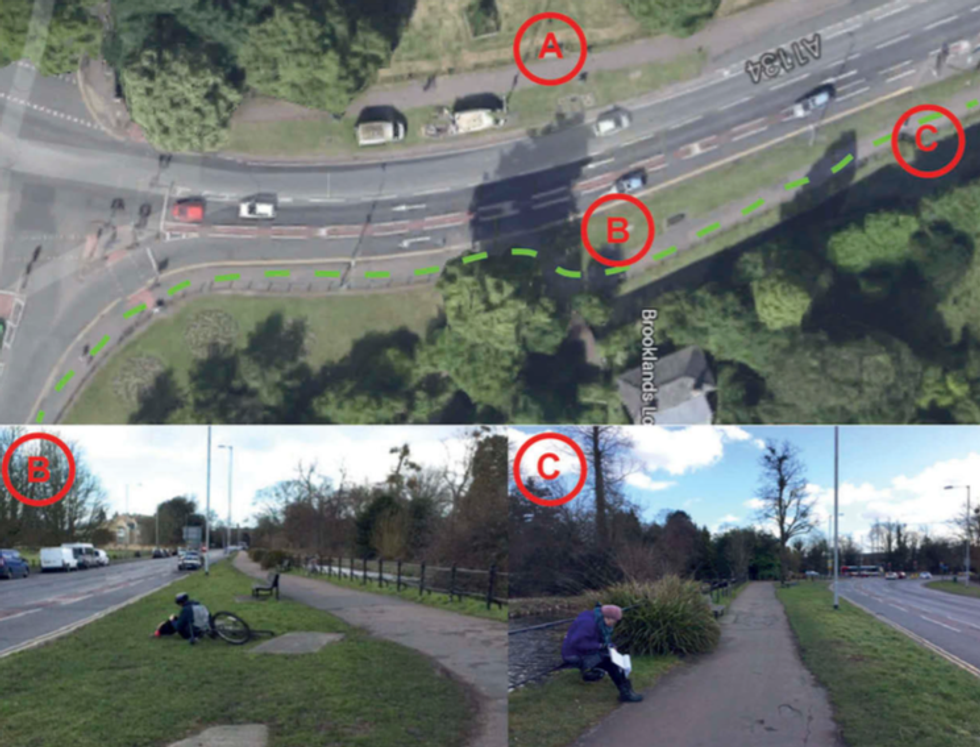 Credit: R. Bethlehem
Analyzing participant data, researchers concluded that empathy scores were related to altruistic behavior – those with higher empathy were also those who helped the cyclist. Their average empathy score was 56/80 while the non-helpers got 20/80.
The reason researchers also looked at autism spectrum scores is because earlier research indicated that people who had more autistic traits were less likely to be altruistic. But the new scores did not show such a correlation. In fact, a person who was diagnosed with Autism Spectrum Disorder was one of those who helped the cyclist. 
One other obvious (and rather sad) conclusion from the study is that most people don't stop to help a stranger in distress. But those with more empathy are more likely to do so.
"The implication of the present study is that within any institution (even perhaps extreme inhumane institutions such as those under the Nazi regime), there will be individual differences in how people within the institution respond, and that some of this variation in helping behavior is accounted for by where on the empathy dimension the individual is situated," wrote the researchers.
Check out the new open access study here in Social Neuroscience.
Narcissists aren't born – they're made, says development psychologist Alison Gopnik. She takes issue with the popular notion that children need to unlearn brashness and learn civility, when neuroscience shows that it tends to work in the reverse.
Parents of a newborn baby no doubt look at the bundle in their arms and flash-forward to what their child might grow up to become. Will he or she be an economic genius like Warren Buffet? Or maybe an artistic visionary like David Bowie? What about their heart and mind – will they be happy and funny and kind? And then, somewhere on a lower rung of thought, there are all the fears you don't let fully materialize: like will he or she grow up to hurt and spite others? What are the chances that they will take after that one sour, twisted relative in the family tree? Psychopaths and narcissists have parents too, some subterranean part of a parent's mind may worry.
According to Dr. Alison Gopnik, a developmental psychologist working at the University of California, Berkeley, infants and young children are not the blank slates we think they are; they are not clueless balls of dough waiting to be shaped. New neuroscience research has flipped that long-held belief on its head – babies aren't ego-centric wildlings that have to be tamed into civility, and they don't have to learn how to be good humans from scratch, because from as young as 18 months they are already displaying genuine moral intuition. "The youngest children have a great capacity for empathy and altruism. There's a recent study that shows even 14-month-olds will climb across a bunch of cushions and go across a room to give you a pen if you drop one," Gopnik says.
Recently, she read an article by a New York Times columnist who likened Donald Trump's behavior to that of a two-year-old, and found herself deeply offended – on behalf of the two-year-old. Narcissism, egotism and a lack of empathy don't belong to infants, she says, they're grown-up conditions that happen somewhere in the passage from childhood to adulthood.
The best parents can do is try to encourage children's natural tendencies towards altruism, without falling into the trap of tribalism that typically comes with that lesson. What Gopnik means by this is that often, children are taught to care about one thing by contrasting it against something they don't have to care about, for example family and friends vs. everyone else, or caring about your country, but not the country next door. The great challenge of raising a child is to present a complete worldview, where empathy doesn't hit a tribal barrier – or should we say, a wall.
Alison Gopnik's most recent book is The Gardener and the Carpenter: What the New Science of Child Development Tells Us about the Relationship Between Parents and Children.