Agloe: How a Completely Made Up New York Town Became Real
Truth is stranger than fiction. Especially if that truth is caused by fiction. Consider the strange case of Agloe, a place name that started appearing on maps of New York State in the 1930s.
Frank Jacobs
From a young age, Frank was fascinated by maps and atlases, and the stories they contained. Finding his birthplace on the map in the endpapers of Tolkien's Lord of the Rings only increased his interest in the mystery and message of maps.
While pursuing a career in journalism, Frank started a blog called Strange Maps, as a repository for the weird and wonderful cartography he found hidden in books, posing as everyday objects and (of course) floating around the Internet.
"Each map tells a story, but the stories told by your standard atlas for school or reference are limited and literal: they show only the most practical side of the world, its geography and its political divisions. Strange Maps aims to collect and comment on maps that do everything but that - maps that show the world from a different angle".
A remit that wide allows for a steady, varied diet of maps: Frank has been writing about strange maps since 2006, published a book on the subject in 2009 and joined Big Think in 2010. Readers send in new material daily, and he keeps bumping in to cartography that is delightfully obscure, amazingly beautiful, shockingly partisan, and more.
12 February, 2014
Truth is stranger than fiction. Especially if that truth is caused by fiction. Consider the strange case of Agloe, a place name that started appearing on maps of New York State in the 1930s. 
---
An insignificant little fleck, Agloe was shown somewhere in the Catskills, at the junction of an unnamed country road with NY 206, just about where that state route crosses Beaver Kill. Both the stream and the route are tributaries of larger arteries: just to the south in Roscoe, they meet the Willowemoc Creek and New York State Route 17, respectively.
But Agloe was fake – a deliberate fake. The toponym was scrambled from the initials of Otto G. Lindberg, the director of the General Drafting Company, and his assistant Ernest Alpers. The mapmaking company was putting together a road map of New York State, and wanted to make sure that all its hard work wouldn't just be copied over by its competitors.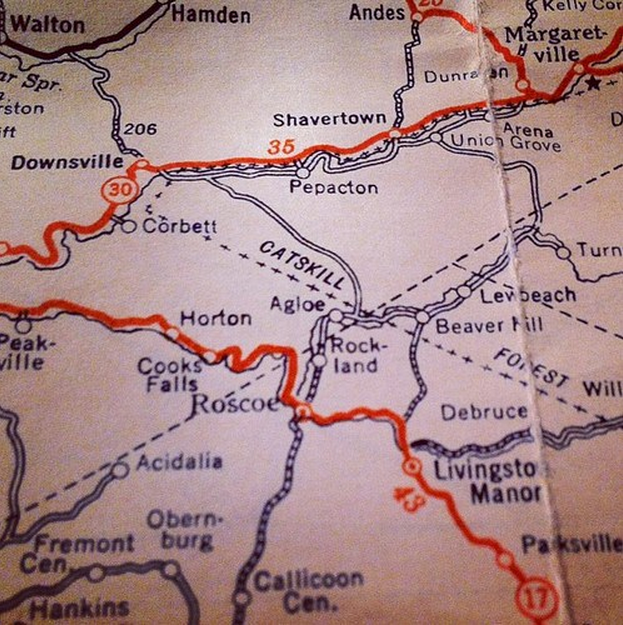 Mapmakers had been wrestling with this issue for centuries, but the problem had grown more acute as cartographic precision increased: How do you prove someone stole your map, if that map accurately reflects reality? The answer: add fantasy! Mapmakers had been able to take their competitors to court by pointing out fake places (a.k.a. paper towns) on their maps that were copied from their original work! For this reason, fictitious roads are often called trap streets: because they entrap the company copying them onto their own maps.
Of course, the mapmaker won't invent busy thoroughfares or large towns. Not only would this be more easily discovered by the competition, it would also confuse the unsuspecting map-reader. Better to use tiny dead-end streets for these phony map entries, or small, out-of-the-way hamlets. Like Agloe. 
A few years after publishing its New York State map, the General Drafting Company spotted Agloe on a map by Rand McNally, one of its main competitors. Aha, thought Lindberg: caught red-handed! Except that Rand McNally protested its innocence in a very convincing way: it had obtained the coordinates for Agloe from county records. Those records showed that on the once empty spot marked Agloe by the General Drafting Company now stood... the Agloe General Store. A real one!
It soon turned out that the store had taken its name from a map by Esso, one of GDC's clients. In an absurd circularity, the fake toponym inserted onto the map to catch cribbing competitors had become real, thereby stripping it of its only function. On the other hand, by becoming an actual location, Agloe made sure that the map was entirely truthful again – even more correct than the mapmakers had intended.
Turn to Google Maps, and type in Agloe: an arrow still lands in the spot where Messrs. Lindberg and Alpers placed it, long after the general store there has gone. And long after the General Drafting Company itself has gone. Once one of the 'Big Three' in road map publishing, the company was absorbed into the American Map Company in 1992 and its state maps amalgamated with that company's catalogue. Ironically, its only lasting legacy is that intentional, sneaky, but ultimately self-perpetuating mistake – Agloe.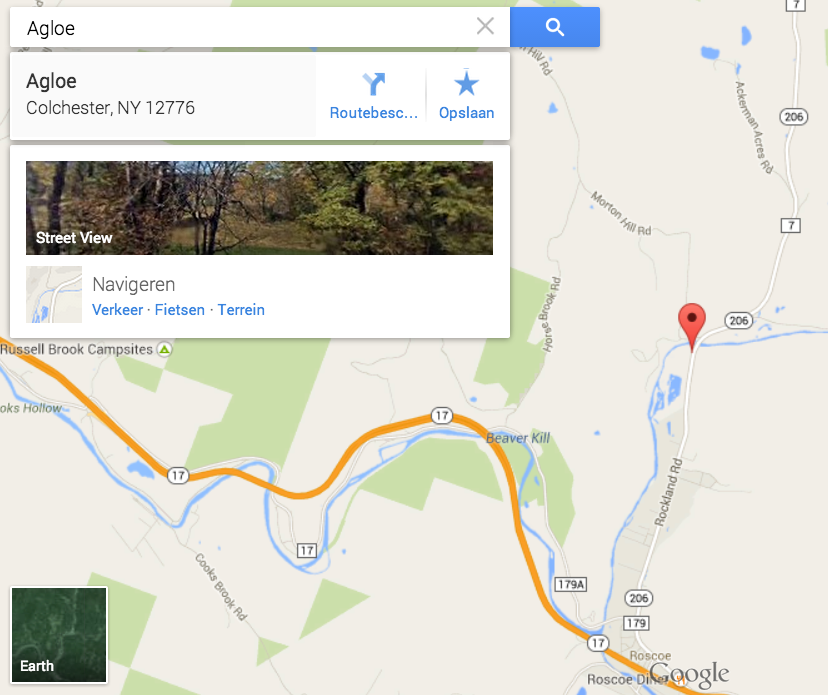 A persistent, and persistently unsubstantiated rumour has it that there is a trap street on every page of the London A-Z. I once thought I found one, but upon inspection, it turned out there really is an Elvis Road in Willesden (right behind Willesden Green tube station, just off Lennon Road and Marley Walk). Does anyone know of any examples?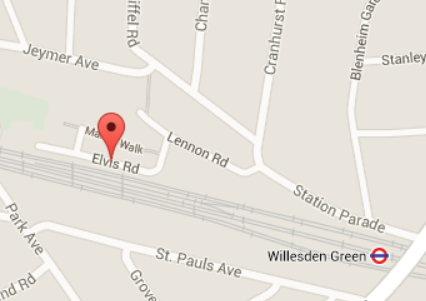 --
Strange Maps #643
Many thanks to Santiago Sippa, who sent a link to a story about Agloe on Futility Closet.Banner map taken from that article. The larger map taken from this page at Pretty Vacant Pirate.
In a breakthrough for nuclear fusion research, scientists at China's Experimental Advanced Superconducting Tokamak (EAST) reactor have produced temperatures necessary for nuclear fusion on Earth.
Credit: EAST Team
Surprising Science
The EAST reactor was able to heat hydrogen to temperatures exceeding 100 million degrees Celsius.
Nuclear fusion could someday provide the planet with a virtually limitless supply of clean energy.
Still, scientists have many other obstacles to pass before fusion technology becomes a viable energy source.
Military recruits are supposed to be assessed to see whether they're fit for service. What happens when they're not?
Politics & Current Affairs
During the Vietnam War, Robert McNamara began a program called Project 100,000.
The program brought over 300,000 men to Vietnam who failed to meet minimum criteria for military service, both physically and mentally.
Project 100,000 recruits were killed in disproportionate numbers and fared worse after their military service than their civilian peers, making the program one of the biggest—and possibly cruelest—mistakes of the Vietnam War.
The 116th Congress is set to break records in term of diversity among its lawmakers, though those changes are coming almost entirely from Democrats.
(Photo: MANDEL NGAN/AFP/Getty Images)
Politics & Current Affairs
Women and nonwhite candidates made record gains in the 2018 midterms.
In total, almost half of the newly elected Congressional representatives are not white men.
Those changes come almost entirely from Democrats; Republican members-elect are all white men except for one woman.
Big think's weekly newsletter.
Get smarter faster from the comfort of your inbox.
See our newsletter privacy policy
here
Most Popular
Most Recent
Big think's weekly newsletter.
Get smarter faster from the comfort of your inbox.
See our newsletter privacy policy
here
© Copyright 2007-2018 & BIG THINK, BIG THINK EDGE,
SMARTER FASTER trademarks owned by The Big Think, Inc. All rights reserved.