Meet the Zoo Hiding in the Tube Map
All Elephant and No Castle: a secret bestiary of the London Underground
23 July, 2010
Rats and other vermin live in the London Underground, and there are probably urban legends around about bigger, nastier animals down in the Tube. But a whale? An elephant? And an emu? How about a pig, a polar bear and a baby rhino? All these and more species, enough to fill a zoo, live in the Underground – but not in the actual tunnels: they're cleverly hiding in the map of the Underground.
---
Someone collected them all at this site, where you can check out all the beasts squatting in the Tube Map. Henceforth, you will be travelling along familiar lines to stations code-named for their parallel purpose in this secret bestiary:
A trip from Euston to Angel is a ride along the top of the Whale's Fin
Travelling from Goodge Street to Holborn means switching from the Northern to the Central Line at Tottenham Court Road. Which is a hassle. But now you've made the Polar Bear Smile
Green Park is the Whale's Eye
Piccadilly Circus and Leicester Square are the Hound's Eyes - right and left, respectively
It's all a matter of taste, of course. The Hound's Eyes are also the Fox's Eyes. And the Whale's Eye could be the Elephant's Mouth, if you prefer.
Westferrry, on the Docklands Light Railway, pretty much is the Dog's Arse, though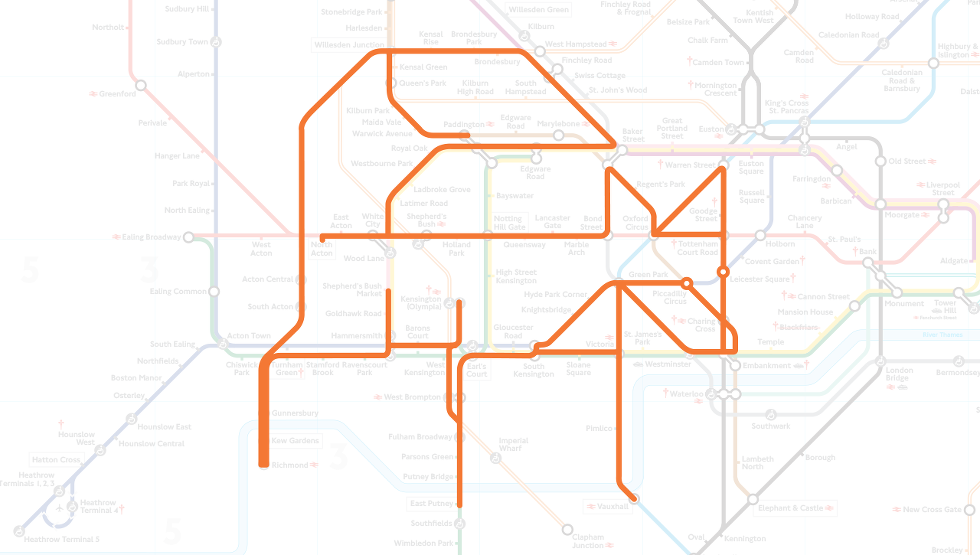 Foxes, the sourge of London - both overground and Underground.
Since Animals on the Underground first came to our attention, the scope of the website has expanded. The site now also shows animals on the New York, Moscow and Paris Metros: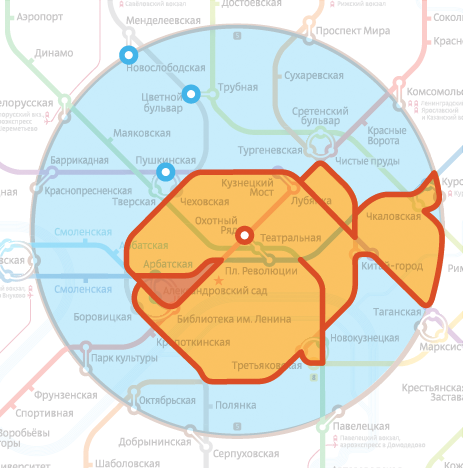 Moscow Metro Goldfish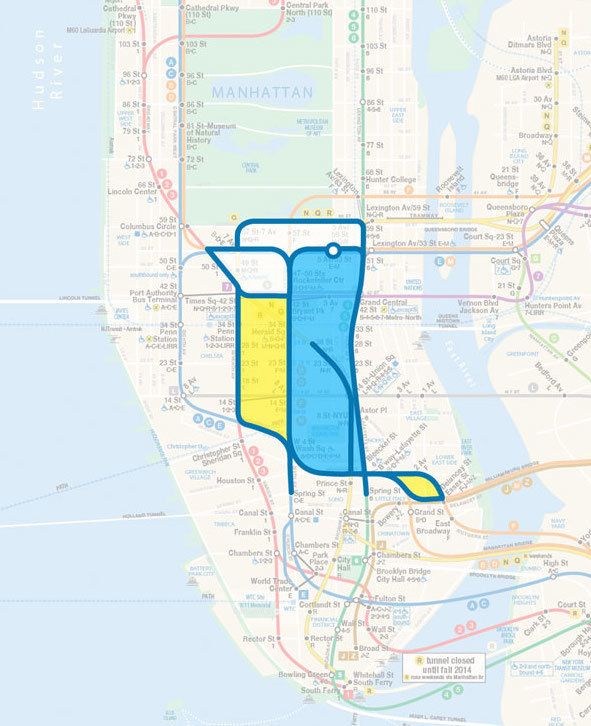 Blue Tit hiding in the New York Metro, just south of Central Park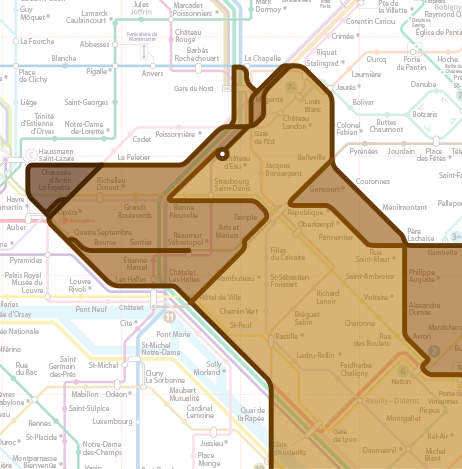 An Alsatian on the Paris Metro
Step inside the unlikely friendship of a former ACLU president and an ultra-conservative Supreme Court Justice.

Sponsored by Charles Koch Foundation
Former president of the ACLU Nadine Strossen and Supreme Court Justice Antonin Scalia were unlikely friends. They debated each other at events all over the world, and because of that developed a deep and rewarding friendship – despite their immense differences.
Scalia, a famous conservative, was invited to circles that were not his "home territory", such as the ACLU, to debate his views. Here, Strossen expresses her gratitude and respect for his commitment to the exchange of ideas.
"It's really sad that people seem to think that if you disagree with somebody on some issues you can't be mutually respectful, you can't enjoy each other's company, you can't learn from each other and grow in yourself," says Strossen.
The opinions expressed in this video do not necessarily reflect the views of the Charles Koch Foundation, which encourages the expression of diverse viewpoints within a culture of civil discourse and mutual respect.
Learn how to redesign your job for maximum reward.
Videos
Broaching the question "What is my purpose?" is daunting – it's a grandiose idea, but research can make it a little more approachable if work is where you find your meaning. It turns out you can redesign your job to have maximum purpose.
There are 3 ways people find meaning at work, what Aaron Hurst calls the three elevations of impact. About a third of the population finds meaning at an individual level, from seeing the direct impact of their work on other people. Another third of people find their purpose at an organizational level. And the last third of people find meaning at a social level.
"What's interesting about these three elevations of impact is they enable us to find meaning in any job if we approach it the right way. And it shows how accessible purpose can be when we take responsibility for it in our work," says Hurst.
Erik Verlinde has been compared to Einstein for completely rethinking the nature of gravity.
Photo by Willeke Duijvekam
Surprising Science
The Dutch physicist Erik Verlinde's hypothesis describes gravity as an "emergent" force not fundamental.
The scientist thinks his ideas describe the universe better than existing models, without resorting to "dark matter".
While some question his previous papers, Verlinde is reworking his ideas as a full-fledged theory.
TuSimple, an autonomous trucking company, has also engaged in test programs with the United States Postal Service and Amazon.
Technology & Innovation
This week, UPS announced that it's working with autonomous trucking startup TuSimple on a pilot project to deliver cargo in Arizona using self-driving trucks.
UPS has also acquired a minority stake in TuSimple.
TuSimple hopes its trucks will be fully autonomous — without a human driver — by late 2020, though regulatory questions remain.