American University Unveils New Degree: Marijuana Chemistry
A Midwestern university has created a first-of-its-kind program in medicinal plant chemistry that focuses on marijuana.
26 September, 2017
---
Northern Michigan University is offering students the chance to major in a new program called medicinal plant chemistry — marijuana analysis, basically.
The program is the first of its kind at a four-year university in the U.S., according to CBS Detroit. Students will take classes in chemistry, plant biology and business entrepreneurship, and the program will also feature a capstone "research experience" involving "experimental horticulture and instrumental analysis of natural products."
As far as hands-on experience?
"We're not going to be actually growing anything on campus," said Brandon Canfield, associate chemistry professor at Northern Michigan University, to CBS Detroit. "Maybe following the 2018 Michigan election, maybe we'll revisit that depending on the outcome and what ballots are present on that election. But for now, we're not going to be growing any cannabis. We'll be practicing extraction and analysis techniques on other plant systems."
Canfield said the school created the program in response to the growing medical marijuana industry.
"The need for this is so great. You go to some of these cannabis industry conferences and everyone is talking about how they need labs, they need labs," he said. "Or the bigger operations are trying to set up their own labs in house and they need trained analysts. And the skill set required to perform these analysis is perfectly matched with an undergraduate level education."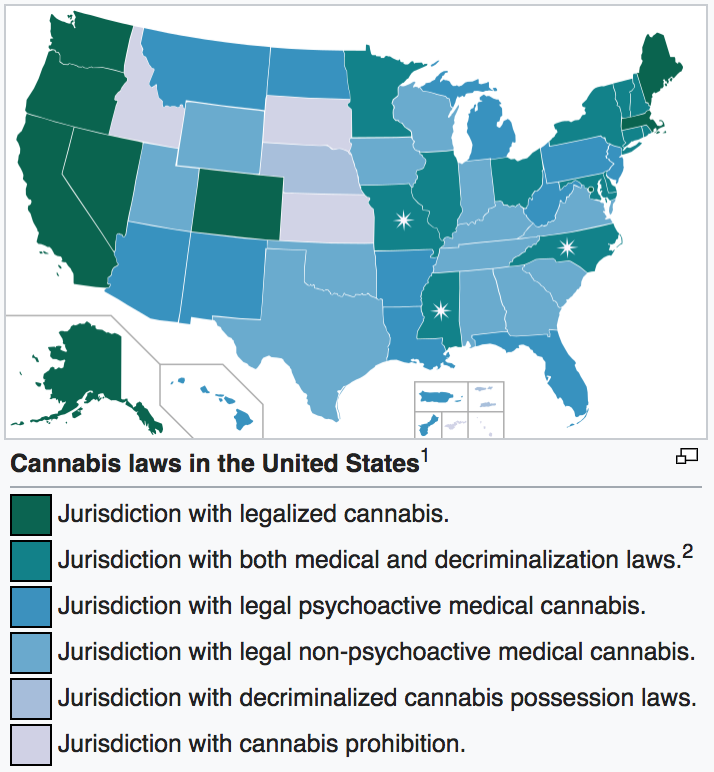 The program will prepare students for careers in either the medical or recreational marijuana industry.
"I predict that the graduates from our program are going to have among the highest immediate job placement of any of our programs," Canfield said. "People are either going to go out and get jobs or they might go out and start their own business in the industry."
The economic data seems to back him up. Marijuana sales boomed by 30 percent in 2016 to $6.7 billion in the U.S. and Canada. It's now fully legal in eight states, which means that 1 in 5 of the total U.S. population lives in a legal adult-use market.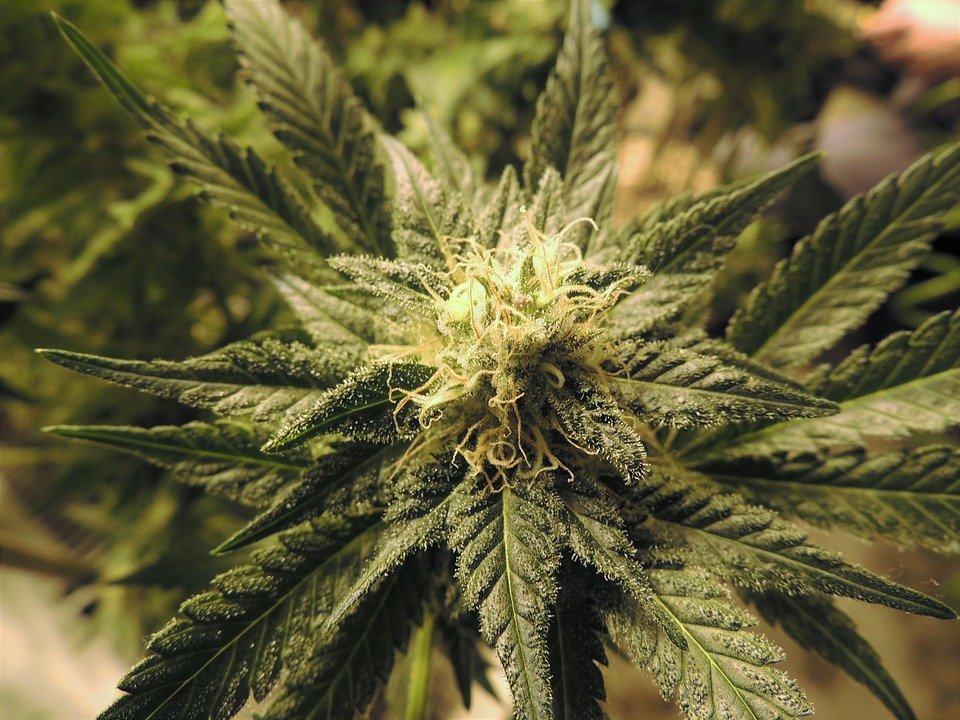 North American marijuana sales are projected to top $20.2 billion by 2021. This kind of industry growth is unprecedented, even compared to the dot-com era, and it's expected to create some 250,000 jobs by 2020, according to a report from New Frontier Data. That's more than the expected jobs in U.S. manufacturing.
But there's another reason it could be especially lucrative to jump into the marijuana business right now, as the Northern Michigan University program website notes:
The historical stigma associated with cannabis is quickly vanishing, and although there is a surge in businesses related to the marijuana economy, there is a major gap in educational opportunities available to prepare people for this field.
In other words, the demand for labor is high while supply is low. It's not too surprising. The industry is still in its infancy and middle America is only just beginning to lower its eyebrows to the idea of marijuana — medicinal and recreational. After all, recreational marijuana is still illegal in most states, including Michigan, which will vote on legalization this November. 
In the meantime, those willing to spend their college tuition preparing for careers in the marijuana industry might profit big on a relatively safe bet.
Lumina Foundation is partnering with Big Think to unearth the next large-scale, rapid innovation in post-high school education. Enter the competition here!
Evolutionarily speaking, being gay is still something of an enigma
Videos
Heterosexual people have been less interesting to scientists than gay people, in terms of where they come from, because, evolutionarily speaking, being gay doesn't lead to a higher "higher reproductive fitness" — meaning, it doesn't lead to more babies.
Across cultures, gay boys tend to be more interested in spending time with their mothers.
We still don't really know why gay people are attracted to each other.
The part of your brain responsible for ASMR catalogs music, and appears to be a stronghold against Alzheimer's and dementia.
The parts of the brain highlighted in red and yellow are thought to control your sense of attention and memory. (image c/o Brain Network Lab)
popular
Some music inspires you to move your feet, some inspires you to get out there and change the world. In any case, and to move hurriedly on to the point of this article, it's fair to say that music moves people in special ways. 
Creativity can bring about unchecked harm, but it's up to us how we wield it.
Mind & Brain
Suppose you forgot it was your partner's birthday, but you know that they would appreciate the smallest of gestures, say a bouquet. It's late at night and no florists are open. The cemetery on your way home has recently had a funeral, and you walk across the site and pick up a good-looking bouquet of roses from someone's grave. You then head home, and the flowers are happily received by your partner.
Would you say that you hurt anyone?
Big think's weekly newsletter.
Get smarter faster from the comfort of your inbox.
See our newsletter privacy policy
here
Most Popular
Most Recent
Big think's weekly newsletter.
Get smarter faster from the comfort of your inbox.
See our newsletter privacy policy
here
© Copyright 2007-2018 & BIG THINK, BIG THINK EDGE,
SMARTER FASTER trademarks owned by The Big Think, Inc. All rights reserved.