A Strong Working Memory Leaves Less Time for Negative Thoughts
A new study looks at how a stronger working memory can reduce depression.
22 November, 2016
---
When you're thinking about something and recalling items from your memory that your "thought engine" needs, you're using your "working memory." Working memory has replaced short-term memory as a construct, but it remains the case that these are memories you hold onto only for as long as you need them for your current thought process. Now research suggests that working memory plays a role in one's outlook: People with a greater ability to process information tend to be able to block out negative influences, while others are more likely to become depressed.
The study by associate professor of psychology at the University of North Florida Dr. Tracy Alloway in the Journal of Applied Cognitive Psychology is one of the first to consider the interplay between working memory and one's emotional disposition.
Alloway told newswise, "There is a growing body of research supporting the role of working memory in emotional regulation. We know that those with clinical depression have difficulties in suppressing irrelevant negative information, while those with high working memory are able to ignore negative emotions. But we wanted to investigate whether you see a similar pattern in healthy adults across the lifespan."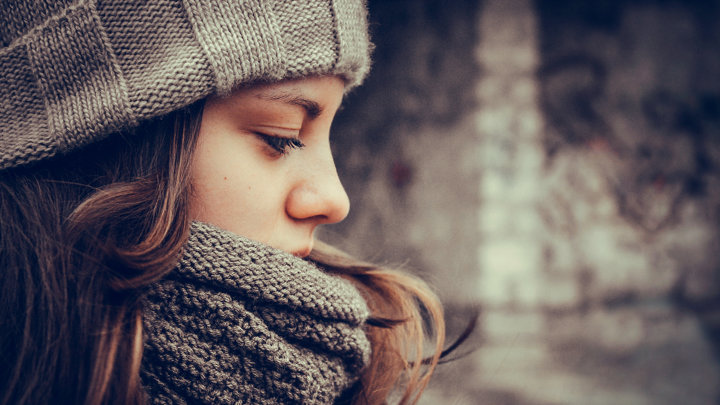 To that end, Alloway and grad student John Horton studied 2,000 volunteers, ranging in age from 16 to 79 years old and from a broad demographic background.
Other researchers' working-memory tests have involved remembering happy/sad/etc. faces, so Alloway and Horton devised their own test using shapes that carry with them no implicit emotional charge. Subjects had to remember shapes displayed briefly, as well their colors and positions in a 4-by-4 grid. Testing began with a single circle and increased in numbers and variations until the subject failed in three out of four memory-test rounds.
The volunteers were next sorted into optimist/pessimist categories using the Life Orientation Test (LOT), which asks subjects to rate their agreement or disagreement with a series of statements:
1.  In uncertain times, I usually expect the best. 
2.  It's easy for me to relax. 
3.  If something can go wrong for me, it will. 
4.  I'm always optimistic about my future. 
5.  I enjoy my friends a lot. 
6.  It's important for me to keep busy. 
7.  I hardly ever expect things to go my way. 
8.  I don't get upset too easily. 
9.  I rarely count on good things happening to me. 
10.  Overall, I expect more good things to happen to me than bad.
Finally, the volunteers were assessed for depression using the Rumination Reflection Scale.
Putting the pieces together, Alloway's study saw a correlation between those with a stronger working memory and a sense of optimism. Their conclusion is that a solid working memory helps people focus on achieving a positive outcome, ignoring negative thoughts. ""Human behavior is goal-directed and when we face an impediment to achieving a goal, we can respond with either a pessimistic outlook or an optimistic one," Alloway says.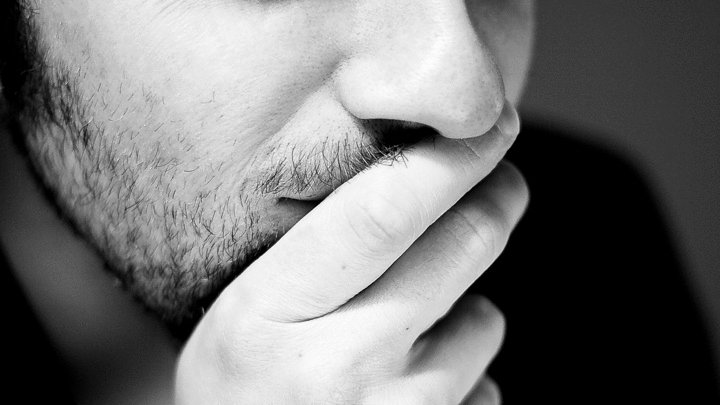 Since this study looked at such a broad range of people, she asserts, "A strong working memory can counter a pessimistic outlook. This is good news, especially for younger individuals (teens and those in their 20s), who had higher pessimism scores compared to their older peers."
Psychology Today defines working memory as, "the memory you can consciously hold in your mind at any one instant—such as a phone number you just looked up. Most people can only hold about four totally independent items in their working memory." Fortunately, they also provide methods for strengthening your own.
Pfizer's partnerships strengthen their ability to deliver vaccines in developing countries.
Susan Silbermann, Global President of Pfizer Vaccines, looks on as a health care worker administers a vaccine in Rwanda. Photo: Courtesy of Pfizer.
Sponsored
Community healthcare workers face many challenges in their work, including often traveling far distances to see their clients
Pfizer is helping to drive the UN's sustainable development goals through partnerships.
Pfizer partnered with AMP and the World Health Organization to develop a training program for healthcare workers.
A new study shows choosing to be active is a lot of work for our brains. Here are some ways to make it easier.

Personal Growth
There's no shortage of science suggesting that exercise is good for your mental as well as your physical health — and yet for many of us, incorporating exercise into our daily routines remains a struggle. A new study, published in the journal Neuropsychologia, asks why. Shouldn't it be easier to take on a habit that is so good for us?
There is no doubt that the historical Jesus, the man who was executed by the Roman State in the first century CE, was a brown-skinned, Middle Eastern Jew.
Hans Zatzka (Public Domain)/The Conversation, CC BY-ND
popular
I grew up in a Christian home, where a photo of Jesus hung on my bedroom wall. I still have it. It is schmaltzy and rather tacky in that 1970s kind of way, but as a little girl I loved it. In this picture, Jesus looks kind and gentle, he gazes down at me lovingly. He is also light-haired, blue-eyed, and very white.
The stories we tell define history. So who gets the mic in America?
Videos
History is written by lions. But it's also recorded by lambs.
In order to understand American history, we need to look at the events of the past as more prismatic than the narrative given to us in high school textbooks.
Including different voices can paint a more full and vibrant portrait of America. Which is why more walks of American life can and should be storytellers.

Big think's weekly newsletter.
Get smarter faster from the comfort of your inbox.
See our newsletter privacy policy
here
Most Popular
Most Recent
Big think's weekly newsletter.
Get smarter faster from the comfort of your inbox.
See our newsletter privacy policy
here
© Copyright 2007-2018 & BIG THINK, BIG THINK EDGE,
SMARTER FASTER trademarks owned by The Big Think, Inc. All rights reserved.