A New Study Suggests The More You Lie, The Easier It Gets
A new study suggests the brain gets more desensitized to lying with each lie you tell.
28 October, 2016
---
A new study just published in the journal Nature Neuroscience proposes that with each falsehood told, the negative emotions associated with lying become a little bit fainter, leading the brain to become increasingly desensitized to lying. This finding may explain, in part, how someone caught in a small lie keeps telling bigger and bigger whoppers to avoid being found out.
Senior author of the study, Tali Sharot, an associate professor of cognitive neuroscience at University College London, spoke to New York Times about the findings. Scanning subjects' brains using MRIs, the researchers saw that activity in the amygdala — the area associated with emotion — decreased with each lie. Interestingly, the amount by which it decreased turned out to be a reliable predictor of the size of the subject's next lie.
"Think about it like perfume," Sharot told the Times. "You buy a new perfume, and it smells strongly. A few days later, it smells less. And a month later, you don't smell it at all."
MRIs can't discern the nature of the emotions in the amygdala, only that some emotion is getting weaker. As Sharot has noted, "We know for sure it's related to lying. Whether it's their negative emotional reaction, that's only speculation, based on the parts of the brain we looked at."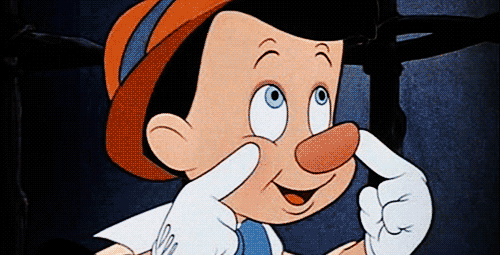 Image source: giphy
It's been "really, really difficult to characterize the neural processes that underlie purposeful lying," according to neuroscience professor Christian Ruff, a neurology professor at the University of Zurich, who is not involved in the new study. The problem is that when someone is told to lie by a researcher, it's a socially approved act that lacks the illicit emotional freight of a lie told in life.
The lead scientist for the study was then-doctoral student Neil Garrett at University College London. Researchers devised a few situations in which 80 primarily adult subjects could choose for themselves whether to lie to a partner or not. Each subject was instructed to assist a partner in guessing the number of pennies in a jar only the subject could see. They would do this providing clues. (Each partner covertly shared the clues with the researchers so they knew when a subject was lying.)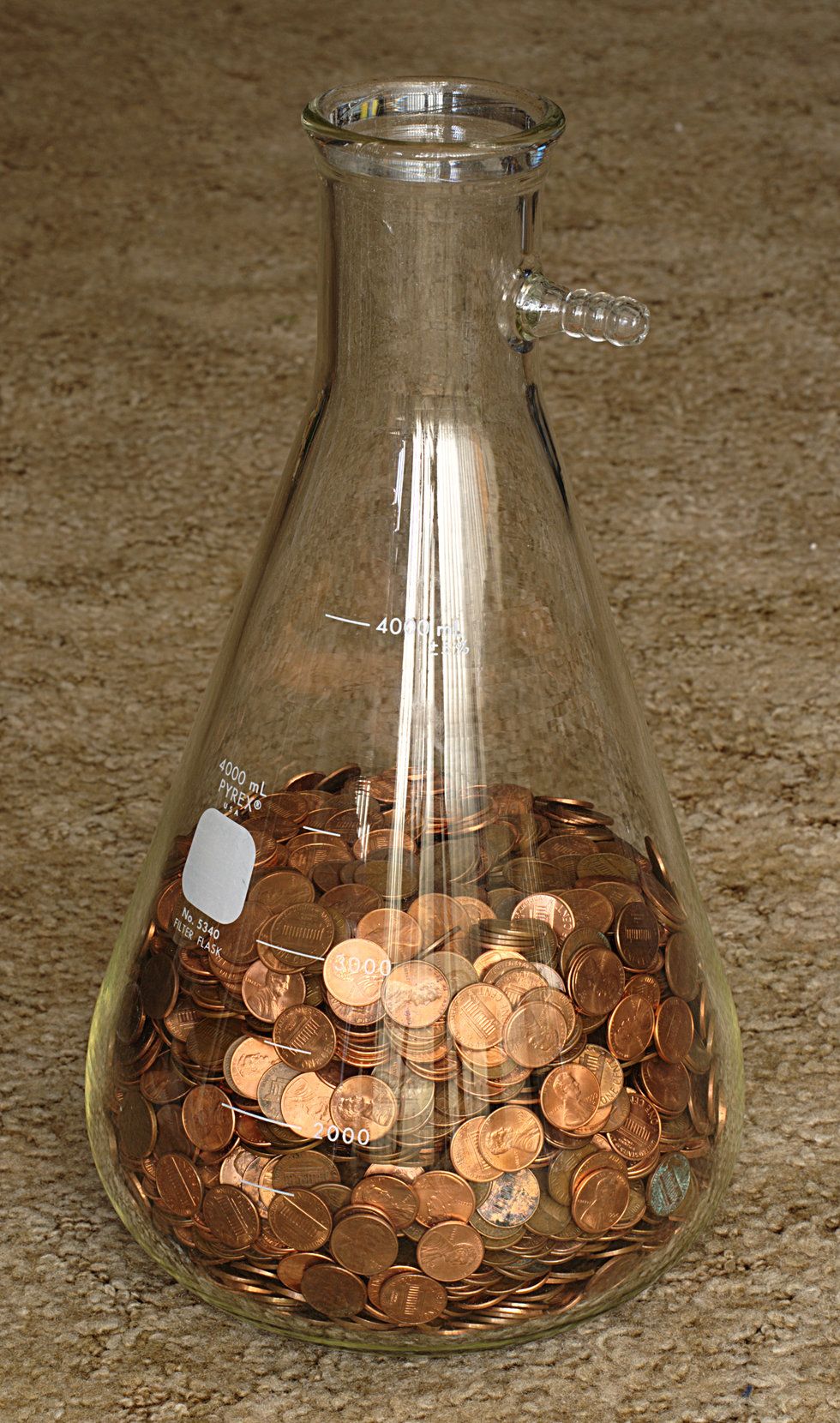 In one variation, some of the subjects were given a financial incentive to trick their a partner into guessing high — the higher the guess, the more money the subject was paid. Their partners, on the other hand, got paid more for guessing accurately, so it was in their interest to try and compensate for any perceived dishonesty from the subject.
In another test, subjects and their partners were paid more for mutually overestimating the penny count. In yet another, partners would get paid more for overestimating while the subject was paid for guiding their partner to an accurate figure.
The reaction to the study's methodology from the scientific community has been positive so far, though given the slippery nature of lying, the findings will need to be supported by additional studies.
In addition to Sharot, the report was co-authored by Big Think speaker Dan Ariely of Duke University and Stephanie C. Lazzaro of University College London.
If the lying game has piqued your interest, here's how to detect when someone is telling a lie, with psychologist Paul Ekman:


Step inside the unlikely friendship of a former ACLU president and an ultra-conservative Supreme Court Justice.

Sponsored by Charles Koch Foundation
Former president of the ACLU Nadine Strossen and Supreme Court Justice Antonin Scalia were unlikely friends. They debated each other at events all over the world, and because of that developed a deep and rewarding friendship – despite their immense differences.
Scalia, a famous conservative, was invited to circles that were not his "home territory", such as the ACLU, to debate his views. Here, Strossen expresses her gratitude and respect for his commitment to the exchange of ideas.
"It's really sad that people seem to think that if you disagree with somebody on some issues you can't be mutually respectful, you can't enjoy each other's company, you can't learn from each other and grow in yourself," says Strossen.
The opinions expressed in this video do not necessarily reflect the views of the Charles Koch Foundation, which encourages the expression of diverse viewpoints within a culture of civil discourse and mutual respect.
Learn how to redesign your job for maximum reward.
Videos
Broaching the question "What is my purpose?" is daunting – it's a grandiose idea, but research can make it a little more approachable if work is where you find your meaning. It turns out you can redesign your job to have maximum purpose.
There are 3 ways people find meaning at work, what Aaron Hurst calls the three elevations of impact. About a third of the population finds meaning at an individual level, from seeing the direct impact of their work on other people. Another third of people find their purpose at an organizational level. And the last third of people find meaning at a social level.
"What's interesting about these three elevations of impact is they enable us to find meaning in any job if we approach it the right way. And it shows how accessible purpose can be when we take responsibility for it in our work," says Hurst.
Erik Verlinde has been compared to Einstein for completely rethinking the nature of gravity.
Photo by Willeke Duijvekam
Surprising Science
The Dutch physicist Erik Verlinde's hypothesis describes gravity as an "emergent" force not fundamental.
The scientist thinks his ideas describe the universe better than existing models, without resorting to "dark matter".
While some question his previous papers, Verlinde is reworking his ideas as a full-fledged theory.
TuSimple, an autonomous trucking company, has also engaged in test programs with the United States Postal Service and Amazon.
Technology & Innovation
This week, UPS announced that it's working with autonomous trucking startup TuSimple on a pilot project to deliver cargo in Arizona using self-driving trucks.
UPS has also acquired a minority stake in TuSimple.
TuSimple hopes its trucks will be fully autonomous — without a human driver — by late 2020, though regulatory questions remain.