Your identity is almost entirely based on unconscious brain processes
It's not personal awareness but a different mechanism which lends an evolutionary advantage, allowing our species to thrive.
27 November, 2017
We often think that our deeply held beliefs, opinions, and emotions are the result of a long time spent thinking. We see ourselves as an executive of sorts somewhere inside our own head, pondering, making plans, and coming to decisions. This is what is known as a top-down model of executive control. It isn't only laypeople who think this way, but scientists and scholars, many anyway. This has been the prevailing theory for decades.
---
Most experts see human consciousness as a combination of two different phenomena. The first is the consciousness we experience from one moment to the next. That's knowing who and where in the world we are. It's also the ability to evaluate things, and calculate opportunities and threats. The second is our thoughts, feelings, impressions, intentions, and memories. So here's the innovation, a 2017 paper published in Frontiers of Psychology says that actually, our thoughts and feelings are developed by unconscious mechanisms behind our logical thoughts.
We don't so much come to conclusions on things as become aware of how we feel. In fact, researchers write that the "contents of consciousness" are completely unrelated to the "experience of consciousness." The contents of consciousness are derived from "non-conscious brain systems." In fact, study authors write that "personal awareness is analogous to the rainbow which accompanies physical processes in the atmosphere but exerts no influence over them."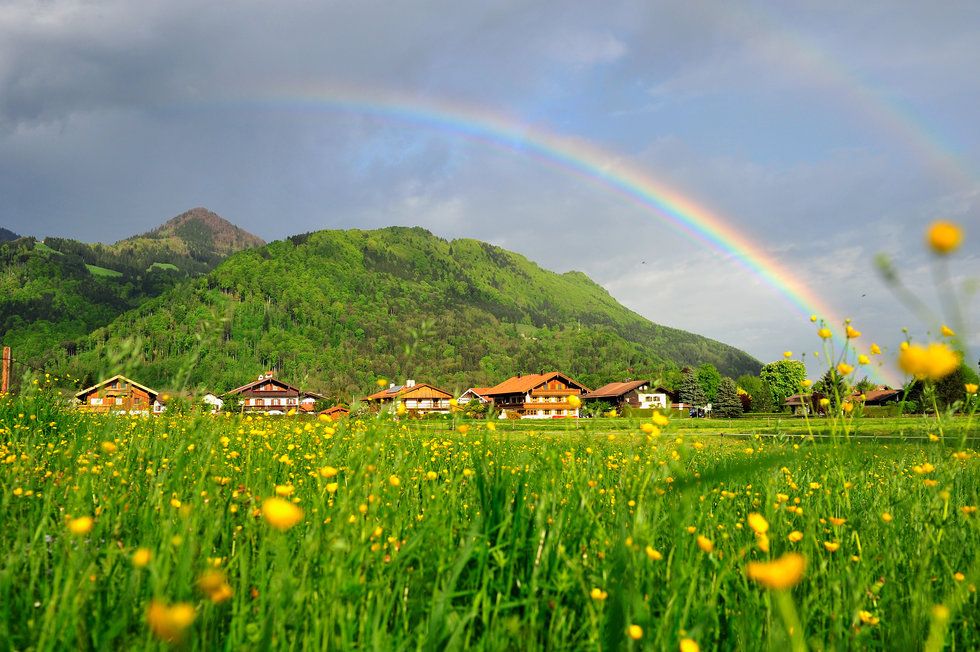 Researchers compared the experience of consciousness to a rainbow, a natural phenomenon that has no influence on its surrounding environment. Credit: Getty Images.
The authors write that these unconscious systems create the contents of our consciousness through what they call a "continuous self-referential personal narrative." Basically, our thoughts, feelings, and emotions are generated "behind the scenes." These processes are fast and efficient, as they should be. Our survival depends on them.
And what about our own, personal narrative? Researchers say this is the accumulation of what we've learned and the impressions we've had from past experiences. It is also constantly being updated as new experiences influence us. Our personal narrative is important because it allows us to communicate with other humans, understand them, and allows us to bond to and cooperate with them. That can help promote strategies for the common good.
So how did these researchers find this out? They looked at studies on hypnosis, particularly when used to treat neuropsychological and neuropsychiatric disorders. Such studies have consistently shown that people can change their thoughts, mood, and perceptions, when in highly suggestive states. One particular study found volunteers raised their hand even when they didn't tell their brains to do so, as if it were unintentional. Researchers suggested aliens were making them do so.
What's noteworthy is that they recorded participant brain activity while volunteers were under hypnosis. All this begs the question, How responsible we are for our own behavior, and how much of it is totally out of our conscious control? The two researchers who made this discovery are David Oakley, Emeritus Professor of Psychology at UCL, in England and Peter Halligan, Professor of Neuropsychology at Cardiff University, in Wales.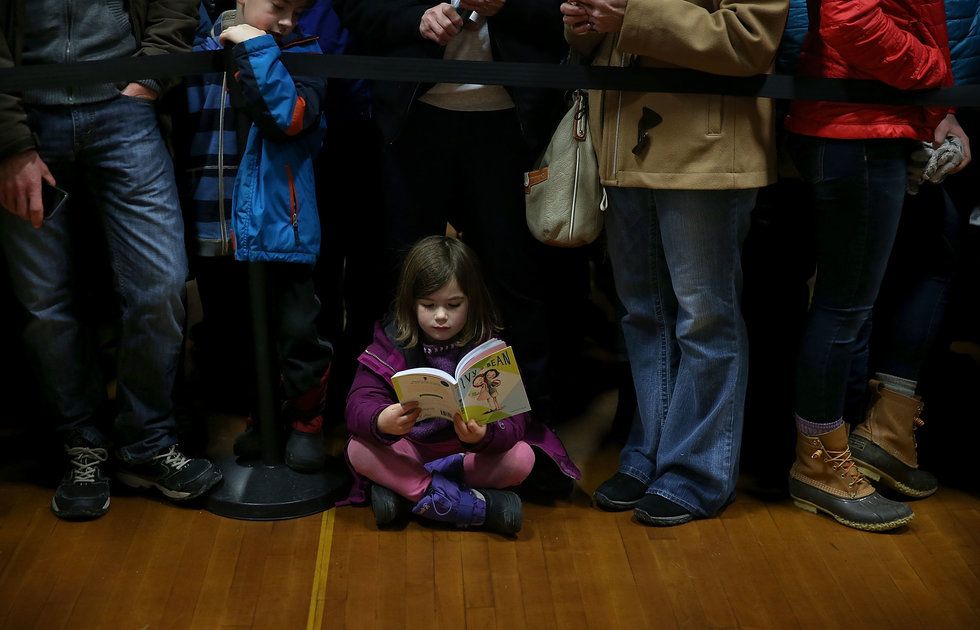 Our personal narrative helps us understand ourselves and others better. Credit: Getty Images.
So given much of what we thing and feel is outside of our control, how responsible are we for our choices, opinions, or behavior? Oakley and Halligan write in The Conversation that they believe "free will and personal responsibility are notions that have been constructed by society."
Though they may reflect a conventional opinion on how things work, these notions wrongly influence how we conduct ourselves and how society is conducted. But this predisposition toward say free will also helps us talk about ourselves, convey our narrative, form closer bonds with kin, and so help hold society together.
To learn more about the search for consciousness, click here:
What can 3D printing do for medicine? The "sky is the limit," says Northwell Health researcher Dr. Todd Goldstein.
Northwell Health
Sponsored by Northwell Health
Medical professionals are currently using 3D printers to create prosthetics and patient-specific organ models that doctors can use to prepare for surgery.
Eventually, scientists hope to print patient-specific organs that can be transplanted safely into the human body.
Northwell Health, New York State's largest health care provider, is pioneering 3D printing in medicine in three key ways.
As Game of Thrones ends, a revealing resolution to its perplexing geography.
Strange Maps
The fantasy world of Game of Thrones was inspired by real places and events.
But the map of Westeros is a good example of the perplexing relation between fantasy and reality.
Like Britain, it has a Wall in the North, but the map only really clicks into place if you add Ireland.
Torn between absolutism on the left and the right, classical liberalism—with its core values of compassion and incremental progress whereby the once-radical becomes the mainstream—is in need of a good defense. And Adam Gopnik is its lawyer.
Think Again Podcasts
Liberalism as "radical pragmatism"
Intersectionality and civic discourse
How "a thousand small sanities" tackled drunk driving, normalized gay marriage, and could control gun violence
Big think's weekly newsletter.
Get smarter faster from the comfort of your inbox.
See our newsletter privacy policy
here
Most Popular
Most Recent
Big think's weekly newsletter.
Get smarter faster from the comfort of your inbox.
See our newsletter privacy policy
here
© Copyright 2007-2019 & BIG THINK, BIG THINK EDGE,
SMARTER FASTER trademarks owned by The Big Think, Inc. All rights reserved.