Your Identity Is Almost Entirely Based on Unconscious Brain Processes
It's not personal awareness but a different mechanism which lends an evolutionary advantage, allowing our species to thrive.
27 November, 2017
We often think that our deeply held beliefs, opinions, and emotions are the result of a long time spent thinking. We see ourselves as an executive of sorts somewhere inside our own head, pondering, making plans, and coming to decisions. This is what is known as a top-down model of executive control. It isn't only laypeople who think this way, but scientists and scholars, many anyway. This has been the prevailing theory for decades.
---
Most experts see human consciousness as a combination of two different phenomena. The first is the consciousness we experience from one moment to the next. That's knowing who and where in the world we are. It's also the ability to evaluate things, and calculate opportunities and threats. The second is our thoughts, feelings, impressions, intentions, and memories. So here's the innovation, a new paper published in Frontiers of Psychology says that actually, our thoughts and feelings are developed by unconscious mechanisms behind our logical thoughts.
We don't so much come to conclusions on things as become aware of how we feel. In fact, researchers write that the "contents of consciousness" are completely unrelated to the "experience of consciousness." The contents of consciousness are derived from "non-conscious brain systems." In fact, study authors write that "personal awareness is analogous to the rainbow which accompanies physical processes in the atmosphere but exerts no influence over them."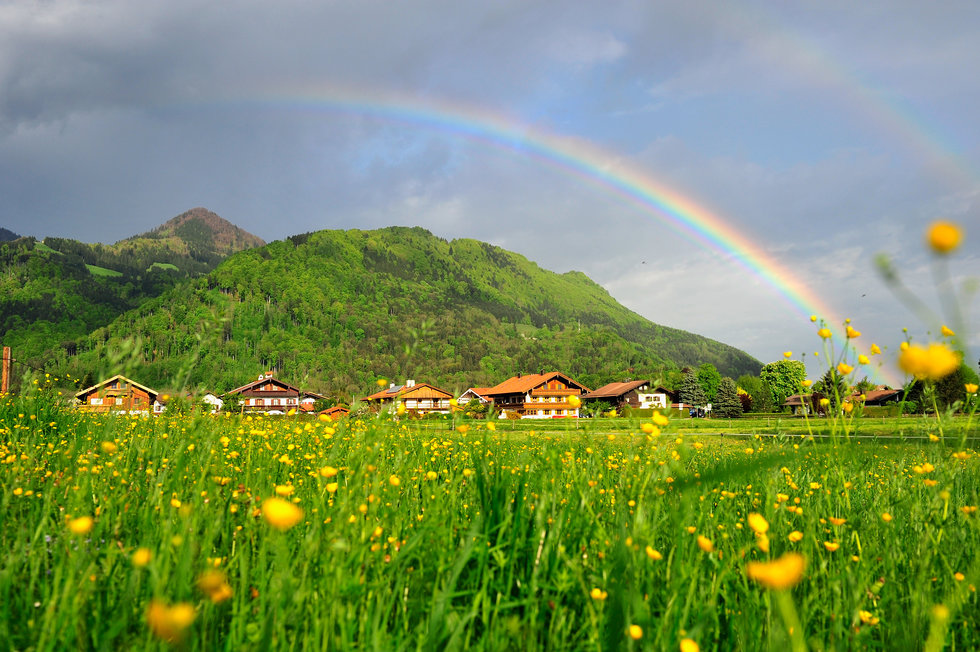 Researchers compared the experience of consciousness to a rainbow, a natural phenomenon that has no influence on its surrounding environment. Credit: Getty Images.
The authors write that these unconscious systems create the contents of our consciousness through what they call a "continuous self-referential personal narrative." Basically, our thoughts, feelings, and emotions are generated "behind the scenes." These processes are fast and efficient, as they should be. Our survival depends on them.
And what about our own, personal narrative? Researchers say this is the accumulation of what we've learned and the impressions we've had from past experiences. It is also constantly being updated as new experiences influence us. Our personal narrative is important because it allows us to communicate with other humans, understand them, and allows us to bond to and cooperate with them. That can help promote strategies for the common good.
So how did these researchers find this out? They looked at studies on hypnosis, particularly when used to treat neuropsychological and neuropsychiatric disorders. Such studies have consistently shown that people can change their thoughts, mood, and perceptions, when in highly suggestive states. One particular study found volunteers raised their hand even when they didn't tell their brains to do so, as if it were unintentional. Researchers suggested aliens were making them do so.
What's noteworthy is that they recorded participant brain activity while volunteers were under hypnosis. All this begs the question, How responsible we are for our own behavior, and how much of it is totally out of our conscious control? The two researchers who made this discovery are David Oakley, Emeritus Professor of Psychology at UCL, in England and Peter Halligan, Professor of Neuropsychology at Cardiff University, in Wales.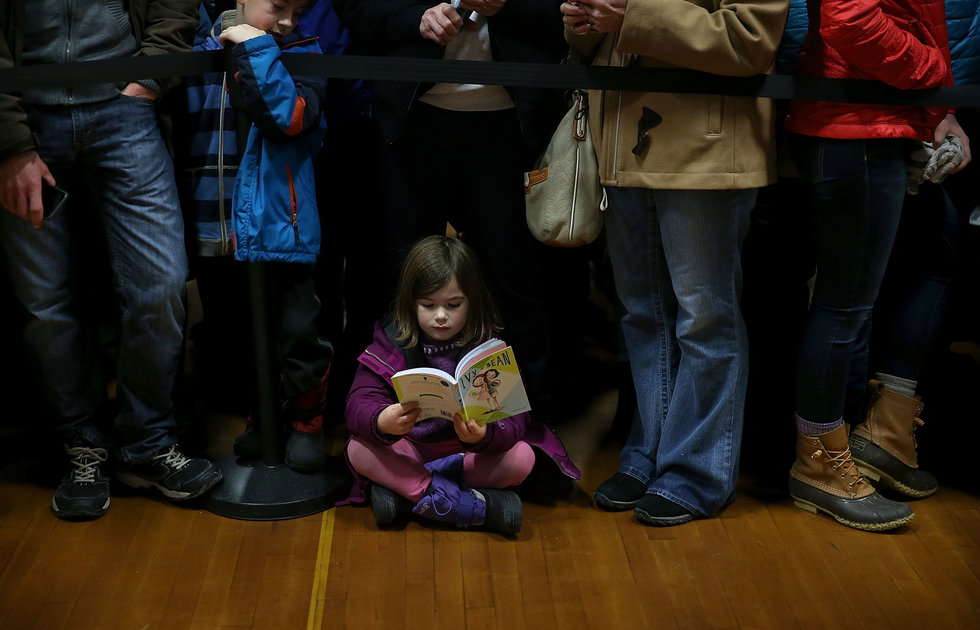 Our personal narrative helps us understand ourselves and others better. Credit: Getty Images.
So given much of what we thing and feel is outside of our control, how responsible are we for our choices, opinions, or behavior? Oakley and Halligan write in The Conversation that they believe "free will and personal responsibility are notions that have been constructed by society."
Though they may reflect a conventional opinion on how things work, these notions wrongly influence how we conduct ourselves and how society is conducted. But this predisposition toward say free will also helps us talk about ourselves, convey our narrative, form closer bonds with kin, and so help hold society together.
To learn more about the search for consciousness, click here:
Related Articles
It's just the current cycle that involves opiates, but methamphetamine, cocaine, and others have caused the trajectory of overdoses to head the same direction
From the study: http://science.sciencemag.org/content/361/6408/eaau1184
popular
It appears that overdoses are increasing exponentially, no matter the drug itself
If the study bears out, it means that even reducing opiates will not slow the trajectory.
The causes of these trends remain obscure, but near the end of the write-up about the study, a hint might be apparent
Scientists think constructing a miles-long wall along an ice shelf in Antarctica could help protect the world's largest glacier from melting.
Image: NASA
Surprising Science
Rising ocean levels are a serious threat to coastal regions around the globe.
Scientists have proposed large-scale geoengineering projects that would prevent ice shelves from melting.
The most successful solution proposed would be a miles-long, incredibly tall underwater wall at the edge of the ice shelves.
The world's oceans will rise significantly over the next century if the massive ice shelves connected to Antarctica begin to fail as a result of global warming.
To prevent or hold off such a catastrophe, a team of scientists recently proposed a radical plan: build underwater walls that would either support the ice or protect it from warm waters.
In a paper published in The Cryosphere, Michael Wolovick and John Moore from Princeton and the Beijing Normal University, respectively, outlined several "targeted geoengineering" solutions that could help prevent the melting of western Antarctica's Florida-sized Thwaites Glacier, whose melting waters are projected to be the largest source of sea-level rise in the foreseeable future.
An "unthinkable" engineering project
"If [glacial geoengineering] works there then we would expect it to work on less challenging glaciers as well," the authors wrote in the study.

One approach involves using sand or gravel to build artificial mounds on the seafloor that would help support the glacier and hopefully allow it to regrow. In another strategy, an underwater wall would be built to prevent warm waters from eating away at the glacier's base.
The most effective design, according to the team's computer simulations, would be a miles-long and very tall wall, or "artificial sill," that serves as a "continuous barrier" across the length of the glacier, providing it both physical support and protection from warm waters. Although the study authors suggested this option is currently beyond any engineering feat humans have attempted, it was shown to be the most effective solution in preventing the glacier from collapsing.
Source: Wolovick et al.
An example of the proposed geoengineering project. By blocking off the warm water that would otherwise eat away at the glacier's base, further sea level rise might be preventable.
But other, more feasible options could also be effective. For example, building a smaller wall that blocks about 50% of warm water from reaching the glacier would have about a 70% chance of preventing a runaway collapse, while constructing a series of isolated, 1,000-foot-tall columns on the seafloor as supports had about a 30% chance of success.

Still, the authors note that the frigid waters of the Antarctica present unprecedently challenging conditions for such an ambitious geoengineering project. They were also sure to caution that their encouraging results shouldn't be seen as reasons to neglect other measures that would cut global emissions or otherwise combat climate change.
"There are dishonest elements of society that will try to use our research to argue against the necessity of emissions' reductions. Our research does not in any way support that interpretation," they wrote.
"The more carbon we emit, the less likely it becomes that the ice sheets will survive in the long term at anything close to their present volume."
A 2015 report from the National Academies of Sciences, Engineering, and Medicine illustrates the potentially devastating effects of ice-shelf melting in western Antarctica.
"As the oceans and atmosphere warm, melting of ice shelves in key areas around the edges of the Antarctic ice sheet could trigger a runaway collapse process known as Marine Ice Sheet Instability. If this were to occur, the collapse of the West Antarctic Ice Sheet (WAIS) could potentially contribute 2 to 4 meters (6.5 to 13 feet) of global sea level rise within just a few centuries."
The world's getting hotter, and it's getting more volatile. We need to start thinking about how climate change encourages conflict.
Christopher Furlong/Getty Images
Politics & Current Affairs
Climate change is usually discussed in terms of how it impacts the weather, but this fails to emphasize how climate change is a "threat multiplier."
As a threat multiplier, climate change makes already dangerous social and political situations even worse.
Not only do we have to work to minimize the impact of climate change on our environment, but we also have to deal with how it affects human issues today.
Big think's weekly newsletter.
Get smarter faster from the comfort of your inbox.
See our newsletter privacy policy
here
Most Popular
Most Recent
Big think's weekly newsletter.
Get smarter faster from the comfort of your inbox.
See our newsletter privacy policy
here
© Copyright 2007-2018 & BIG THINK, BIG THINK EDGE,
SMARTER FASTER trademarks owned by The Big Think, Inc. All rights reserved.