Would You Use Virtual Reality Sex Therapy?
The series is said to improve male performance and address any issues.
26 October, 2016
A generation of young men has grown up on internet porn. As a result, the debate rages as to what the implications are. Some say it gives them unrealistic expectations. For instance, the average porn actor looks as though he is packing a foot long in his trousers, and perhaps he is. But in reality, scientists have determined that average size as a little over five inches.
---
Younger men today may also believe that they should last for an extended period, when really the average time between penetration and orgasm is around five minutes. Porn also gives them a less than practical understanding of women's bodies and how to navigate them. There is even a debate in the psychology and sex therapy community over whether or not porn-related erectile dysfunction is a bona fide disorder, a problem which supposedly is killing the sex lives of multitudes of young men and women.
With the advent of virtual reality, some wonder how this will alter our sex lives, as well as our perception of the act. One company BaDoinkVR, is hoping to revolutionize the experience and use technology to improve rather than disrupt. To complete this mission, the company has introduced "Virtual Sexology," a program that combines porn, sex education, and sex therapy into one. This is a 180-degree video experience available for Oculus Rift, Google Cardboard, or Gear VR.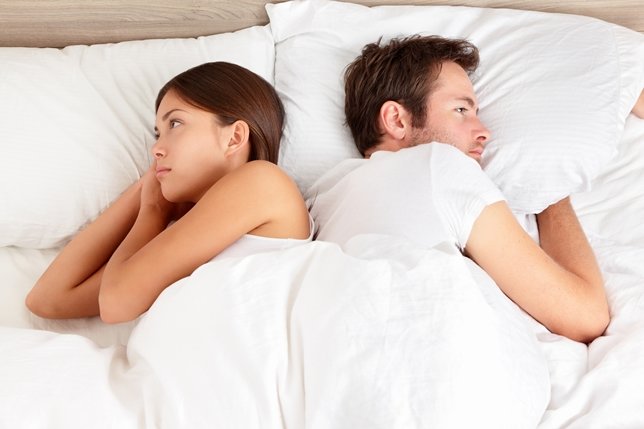 Though Millennials have more sexual freedom than ever before, growing up on internet porn may have given them unrealistic expectations.
Adult Video News (AVN) winners August Ames and Tommy Gunn are featured actors in the videos, though you won't see much of Gunn. He's more of a placeholder for your virtual body. The subscription service was molded by human sexuality professor Hernando Chaves, MFT, DHS, who references the work of paragons Masters and Johnson, now featured in the Showtime series Masters of Sex. The target audience seems to be straight men, though it is advertised as an experience one could share with a partner.
Each episode lasts between 15 and 25 minutes. Topics include masturbation, intercourse, dysfunction, and pleasure. In a press release, the program promises "never-before-used technology" to educate and enhance stamina, performance, and repertoire, as well as becoming more considerate and attentive to one's partner. "Users will learn unique, proven methods to improve their abilities in the bedroom while instilling relaxation, control, and confidence," according to the press release. Overall, it's being billed as a course in "virtual sexology."
CEO Todd Glider got the idea after attending a VR conference in Barcelona, where he saw programs for exposure therapy to overcome phobias. He knew what a travesty sex ed. is today, and wondered if VR porn could be used in a similar same way, to educate and help people to get over sexual issues.
The series is being billed as "edutainment." Since Glider's background is in porn, he wanted to elicit the help of a licensed sex therapist to ensure a quality experience. For instance, Ames introduces deep breathing exercises and mindfulness practices to the bedroom in one segment, as a way to clear away anxieties. Next, she asks if it would help if she removed her blouse. This quickly turns into a game of strip education, as after each lesson in the episode, another item is removed.
Glider says the program can give accurate information in a fun "hands on" sort of way. For an additional $200, you can purchase what is being called a Bluetooth enabled teledildonic device, sort of like an interactive "Fleshlight." After insertion, the Kiiroo Onyx moves in tandem with the actress, simulating penetration. The device can help couples in a long distance relationship get intimate, in addition to allowing a man to perfect his performance. In case of the latter, the sex toy can help with practicing the start-stop method, a way to delay ejaculation. There is an interactive vibrator on the market. But it has not been integrated into the system, just yet. There are plans to do so however, and make this experience available to women.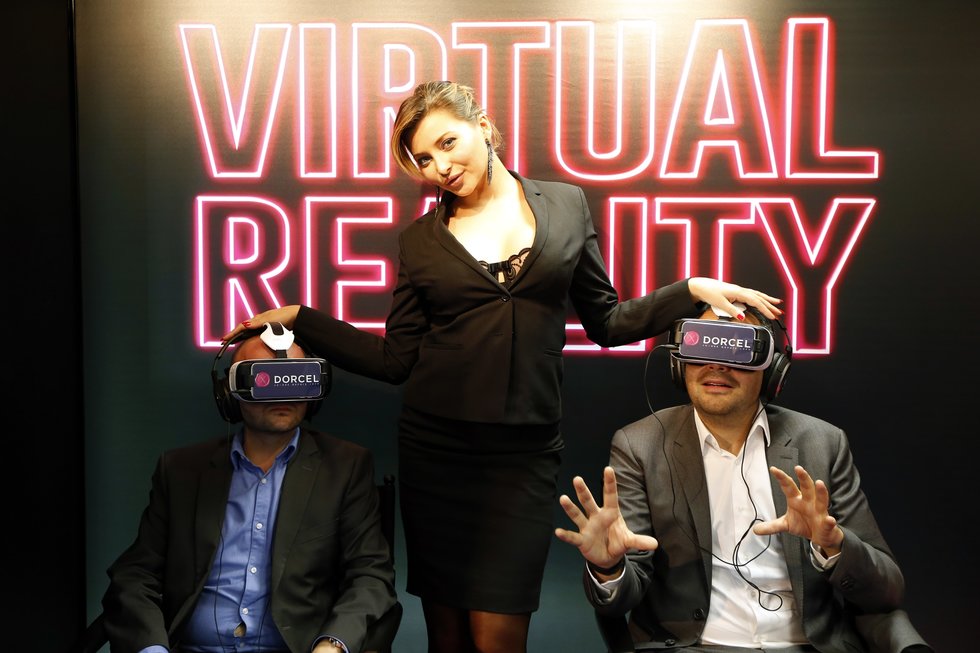 VR is already poised to change porn completely. Can it be used to enhance our sex lives?
When it comes to dysfunction, the video series is not necessarily tailored to one's needs. Glider says that instead, it is a tool that helps users get over anxiety and embarrassment. The series does cover common issues such as erectile dysfunction and premature ejaculation (PE). Kegel exercises for instance, are introduced as a way to overcome PE. This is tightening the pelvic floor muscles, which can hold back ejaculation during intercourse. Claims aside, in some cases, consultation with a medical professional is required. Men are notorious for not going to the doctor. Hopefully, this series does not become an excuse.
The program can help users overcome certain physical issues, though it doesn't address psychological ones. In use, it seems quite passive. While offering lots of information, often the user lets the virtual actress do all the work. Other shortcomings include graphics that aren't exactly realistic, and looking down and seeing a virtual body that isn't yours, which may take you out of the experience.
Despite these shortcomings, Glider says this subscription service is growing. After launching last July, membership has increased 1,400%. Future options may include other acts instead of just penetration, more information about disorders, and perhaps even a program which shows how to touch a woman's body, and how not to.
To see Virtual Sexology's advertisement click here: 
Pfizer's partnerships strengthen their ability to deliver vaccines in developing countries.
Susan Silbermann, Global President of Pfizer Vaccines, looks on as a health care worker administers a vaccine in Rwanda. Photo: Courtesy of Pfizer.
Sponsored
Community healthcare workers face many challenges in their work, including often traveling far distances to see their clients
Pfizer is helping to drive the UN's sustainable development goals through partnerships.
Pfizer partnered with AMP and the World Health Organization to develop a training program for healthcare workers.
The best-selling author tells us his methods.
Videos
James Patterson has sold 300 million copies of his 130 books, making him one of the most successful authors alive today.
He talks about how some writers can overdo it by adding too much research, or worse, straying from their outline for too long.
James' latest book, The President is Missing, co-written with former President Bill Clinton, is out now.

Progressive America would be half as big, but twice as populated as its conservative twin.
Image: Dicken Schrader
Strange Maps
America's two political tribes have consolidated into 'red' and 'blue' nations, with seemingly irreconcilable differences.
Perhaps the best way to stop the infighting is to go for a divorce and give the two nations a country each
Based on the UN's partition plan for Israel/Palestine, this proposal provides territorial contiguity and sea access to both 'red' and 'blue' America
It's the first time the association hasn't hired a comedian in 16 years.
(Photo by Anna Webber/Getty Images for Vulture Festival)
Culture & Religion
The 2018 WHCA ended in controversy after comedian Michelle Wolf made jokes some considered to be offensive.
The WHCA apologized for Wolf's jokes, though some journalists and many comedians backed the comedian and decried arguments in favor of limiting the types of speech permitted at the event.
Ron Chernow, who penned a bestselling biography of Alexander Hamilton, will speak at next year's dinner.
Big think's weekly newsletter.
Get smarter faster from the comfort of your inbox.
See our newsletter privacy policy
here
Most Popular
Most Recent
Big think's weekly newsletter.
Get smarter faster from the comfort of your inbox.
See our newsletter privacy policy
here
© Copyright 2007-2018 & BIG THINK, BIG THINK EDGE,
SMARTER FASTER trademarks owned by The Big Think, Inc. All rights reserved.