Big ideas.
Once a week.
Subscribe to our weekly newsletter.
Do humans have a mating season? Turns out we do—sort of.
There's still a controversy among scientists as to why humans seem to follow a certain pattern. 
05 February, 2017
Humans tend to mate and give birth at certain times of the year. Why is that?
Most animals mate at a certain time of year. One of our evolutionary advantages is we can continuously mate and have young. However, if you look at birth patterns, you'll notice that most birthdays tend to occur at certain times of year. For a mammal with no official mating season, it's surprising that the majority of births occur between July and September. September is the most common birth month in the US, according to one Harvard study, with September 16th being the most common day. Count back the months and you'll realize that these babies were conceived around the holidays.
---
Some call this our "mating season." But in fact, births peak two times a year, around the holidays, and again in late spring to early summer. How do we know this? More children are conceived at these times, more STDs are diagnosed and treated, and more condoms are purchased. Abortions also peak at these same six month intervals. A 2001 study suggests that late autumn and early winter are the best times of the year for sperm health, as they are when men are more likely to have a higher sperm count. While from August to October, sperm counts are at their lowest.
Researchers have also seen a particular pattern in Google searches. More sexually related searches occur during the holidays and in early summer than at other times of year. Dating terms are also more commonly searched, too. Researchers looked at patterns occurring over five years. They examined searches related to topics such as dating, pornography, and even prostitution.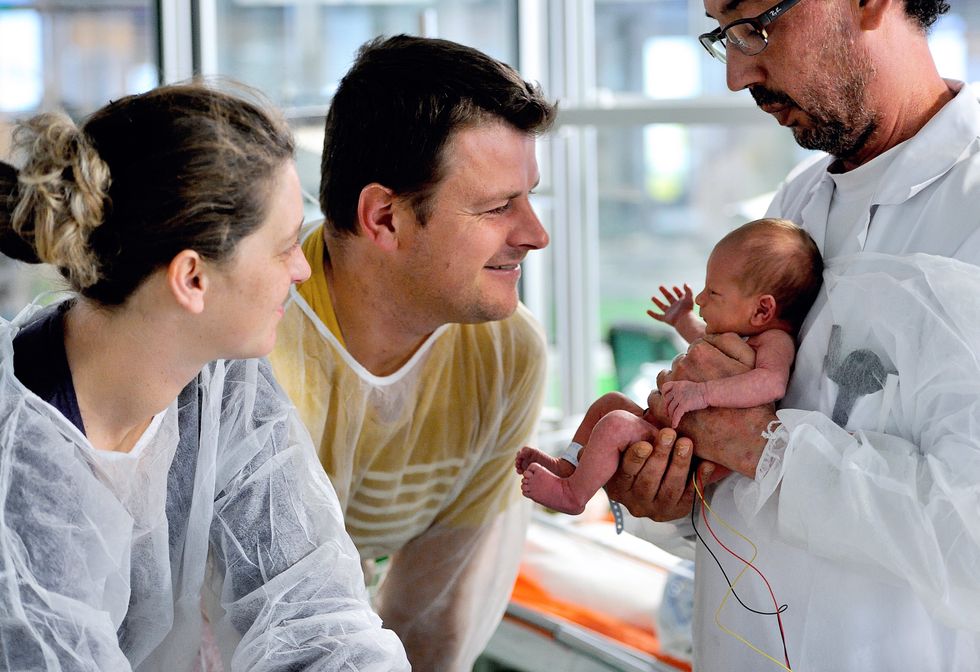 The fact that babies are often born at certain times of year makes scientists think we may have something of a "mating season." But are there biological factors at work or others?
In terms of psychology, during the holidays, when the weather begins getting cold, and we aren't used to it yet, we may long for the physical warmth a partner provides. Women's bodies are designed to keep their core warm, where the womb and organs reside. Ever notice a woman's hands and feet tend to be cold in winter? This is why. As a result, the desire for a partner at this time of year, may be stronger for them. But yearning for physical warmth might be sublimated into a desire for romance, at least according to a 2012 study, published in the Journal of Consumer Research. More romance novels and movies are consumed during late fall and early winter than at any other time of year, the study concluded.
Since the holiday season is the most common time for people to couple up, it's being called "cuffing season," meaning you cuff yourself to someone, in the romantic sense. Around this time of year, we often focus on relationships, be they with friends, family, or someone special. Singles can feel lonely around the holidays. Plus, there are a ton of parties and social events and a lot of people don't want to go alone. Family members too are known to nosily inquire about the love lives of single relatives, which can act as a motivating factor.
Even so, according to scientists, this isn't exactly a mating season. For instance, a woman may be receptive to sex regardless of what time of the year it is. They ovulate not annually, but every 28 days. Evolutionary biologists aren't exactly sure why humans have this unique ovulation mechanism. It conveys an advantage, to be sure. But why it developed is still a mystery. It may have been so the woman can shed her endometrial lining and ward off infection, thus preserving fertility. STDs were a scourge among our early ancestors. Another theory is that it was a way of reducing mating disputes between partners in the band or group.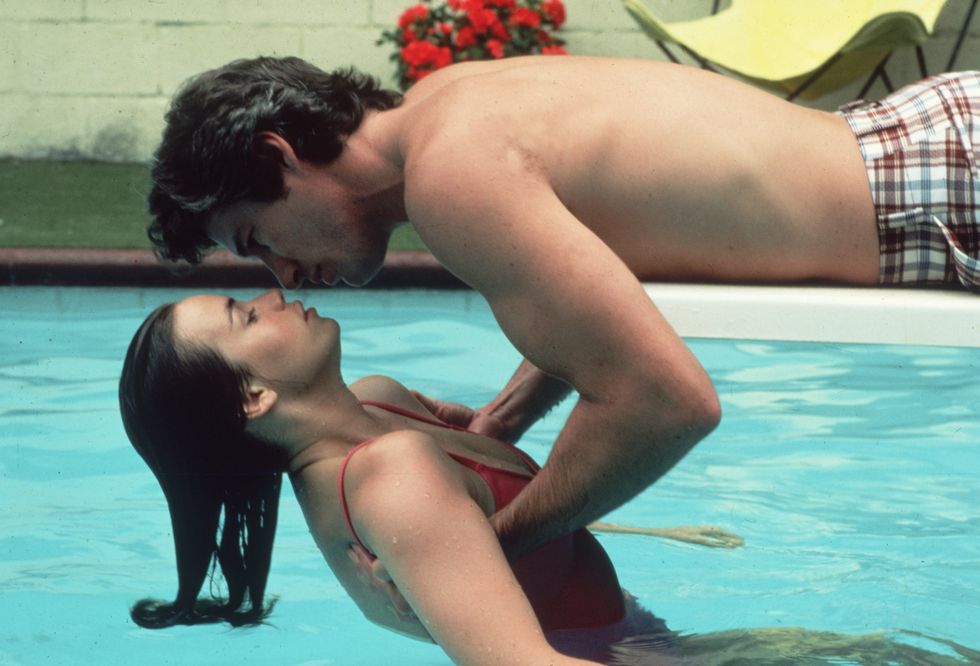 Several factors may be in play, pushing people together at certain times of year.
Some studies suggest that the high birth rate occurring around June might be due to climate conditions. Sunlight exposure and warmer temperatures can help improve the rate of sperm production, and thus the likelihood of conception. Other studies suggest that hormonal or menstrual changes in women might increase the conception rate at this time. These are hard to prove however, as it's difficult to reproduce seasonal conditions in a laboratory environment.
While humans can mate all year long, other female mammals have an estrous cycle. This is when they're "in heat." Changes in the animal's physiology and behavior occur. It only happens once a year. But a woman's sex drive can be active at any time of year. For this reason, some sex researchers reject the idea that seasonal changes affect humans.
Instead, the temperatures cooling down and people spending more time indoors together may mean couples cuddling up more and so a higher likelihood of things getting steamy. Some research has shown that infidelity is lower in winter months. Even so, on the whole, pregnancy isn't very predictable. Though we may not have a hard and fast "mating season." Being the complex creatures that we are, there could be environmental, social, biological, and psychological factors all working in concert, giving us a tendency to mate and conceive at a certain times of year.
To learn more about the quasi-human mating season(s), click here:
So much for rest in peace.
Credit: fergregory via Adobe Stock
Surprising Science
Australian scientists found that bodies kept moving for 17 months after being pronounced dead.
Researchers used photography capture technology in 30-minute intervals every day to capture the movement.
This study could help better identify time of death.
We're learning more new things about death everyday. Much has been said and theorized about the great divide between life and the Great Beyond. While everyone and every culture has their own philosophies and unique ideas on the subject, we're beginning to learn a lot of new scientific facts about the deceased corporeal form.
An Australian scientist has found that human bodies move for more than a year after being pronounced dead. These findings could have implications for fields as diverse as pathology to criminology.
Dead bodies keep moving
Credit: Flickr
Researcher Alyson Wilson studied and photographed the movements of corpses over a 17 month timeframe. She recently told Agence France Presse about the shocking details of her discovery.
Reportedly, she and her team focused a camera for 17 months at the Australian Facility for Taphonomic Experimental Research (AFTER), taking images of a corpse every 30 minutes during the day. For the entire 17 month duration, the corpse continually moved.
"What we found was that the arms were significantly moving, so that arms that started off down beside the body ended up out to the side of the body," Wilson said.
The researchers mostly expected some kind of movement during the very early stages of decomposition, but Wilson further explained that their continual movement completely surprised the team:
"We think the movements relate to the process of decomposition, as the body mummifies and the ligaments dry out."
During one of the studies, arms that had been next to the body eventually ended up akimbo on their side.
The team's subject was one of the bodies stored at the "body farm," which sits on the outskirts of Sydney. (Wilson took a flight every month to check in on the cadaver.)
Her findings were recently published in the journal,
Forensic Science International: Synergy.
Implications of the study
The researchers believe that understanding these after death movements and decomposition rate could help better estimate the time of death. Police for example could benefit from this as they'd be able to give a timeframe to missing persons and link that up with an unidentified corpse. According to the team:
"Understanding decomposition rates for a human donor in the Australian environment is important for police, forensic anthropologists, and pathologists for the estimation of PMI to assist with the identification of unknown victims, as well as the investigation of criminal activity."
While scientists haven't found any evidence of necromancy. . . the discovery remains a curious new understanding about what happens with the body after we die.
Tiny specks of space debris can move faster than bullets and cause way more damage. Cleaning it up is imperative.
Videos
NASA estimates that more than 500,000 pieces of space trash larger than a marble are currently in orbit. Estimates exceed 128 million pieces when factoring in smaller pieces from collisions. At 17,500 MPH, even a paint chip can cause serious damage.
To prevent this untrackable space debris from taking out satellites and putting astronauts in danger, scientists have been working on ways to retrieve large objects before they collide and create more problems.
The team at Clearspace, in collaboration with the European Space Agency, is on a mission to capture one such object using an autonomous spacecraft with claw-like arms. It's an expensive and very tricky mission, but one that could have a major impact on the future of space exploration.
This is the first episode of Just Might Work, an original series by Freethink, focused on surprising solutions to our biggest problems.

Catch more Just Might Work episodes on their channel: https://www.freethink.com/shows/just-might-work
Metal-like materials have been discovered in a very strange place.
Personal Growth
Bristle worms are odd-looking, spiky, segmented worms with super-strong jaws.
Researchers have discovered that the jaws contain metal.
It appears that biological processes could one day be used to manufacture metals.
The bristle worm, also known as polychaetes, has been around for an estimated 500 million years. Scientists believe that the super-resilient species has survived five mass extinctions, and there are some 10,000 species of them.
Be glad if you haven't encountered a bristle worm. Getting stung by one is an extremely itchy affair, as people who own saltwater aquariums can tell you after they've accidentally touched a bristle worm that hitchhiked into a tank aboard a live rock.
Bristle worms are typically one to six inches long when found in a tank, but capable of growing up to 24 inches long. All polychaetes have a segmented body, with each segment possessing a pair of legs, or parapodia, with tiny bristles. ("Polychaeate" is Greek for "much hair.") The parapodia and its bristles can shoot outward to snag prey, which is then transferred to a bristle worm's eversible mouth.
The jaws of one bristle worm — Platynereis dumerilii — are super-tough, virtually unbreakable. It turns out, according to a new study from researchers at the Technical University of Vienna, this strength is due to metal atoms.
Metals, not minerals
Fireworm, a type of bristle wormCredit: prilfish / Flickr
This is pretty unusual. The study's senior author Christian Hellmich explains: "The materials that vertebrates are made of are well researched. Bones, for example, are very hierarchically structured: There are organic and mineral parts, tiny structures are combined to form larger structures, which in turn form even larger structures."

The bristle worm jaw, by contrast, replaces the minerals from which other creatures' bones are built with atoms of magnesium and zinc arranged in a super-strong structure. It's this structure that is key. "On its own," he says, "the fact that there are metal atoms in the bristle worm jaw does not explain its excellent material properties."
Just deformable enough
Credit: by-studio / Adobe Stock
What makes conventional metal so strong is not just its atoms but the interactions between the atoms and the ways in which they slide against each other. The sliding allows for a small amount of elastoplastic deformation when pressure is applied, endowing metals with just enough malleability not to break, crack, or shatter.

Co-author Florian Raible of Max Perutz Labs surmises, "The construction principle that has made bristle worm jaws so successful apparently originated about 500 million years ago."
Raible explains, "The metal ions are incorporated directly into the protein chains and then ensure that different protein chains are held together." This leads to the creation of three-dimensional shapes the bristle worm can pack together into a structure that's just malleable enough to withstand a significant amount of force.
"It is precisely this combination," says the study's lead author Luis Zelaya-Lainez, "of high strength and deformability that is normally characteristic of metals.
So the bristle worm jaw is both metal-like and yet not. As Zelaya-Lainez puts it, "Here we are dealing with a completely different material, but interestingly, the metal atoms still provide strength and deformability there, just like in a piece of metal."
Observing the creation of a metal-like material from biological processes is a bit of a surprise and may suggest new approaches to materials development. "Biology could serve as inspiration here," says Hellmich, "for completely new kinds of materials. Perhaps it is even possible to produce high-performance materials in a biological way — much more efficiently and environmentally friendly than we manage today."
Scroll down to load more…