What the Length of Your Fingers Say About Your Personality
Your ring-to-index finger ratio can tell a lot about what you're good at and even what mental disorders you are prone to.
14 October, 2016
Hands pressed together.
The eyes may be the window to the soul, but the hands can tell you a lot about a person too. Whether they are calloused for instance, or cotton soft. The fingers in particular can give you further insights. A collaborative study conducted by Oxford and Northumbria researchers in the UK, found that differences in the lengths of certain fingers indicated whether a person tended to be more promiscuous or monogamous by nature. The secret lies with the ring finger in comparison to the index.
---
After studying 585 North American and British men and women, they found that those who had longer ring than pointer fingers, in either sex, tended to be more promiscuous. While those who had a longer pointer than ring fingers tended to be more monogamous. It's important to note that the study suggests but doesn't prove a biological basis for relationship pattern preferences.
A longer ring finger was associated with more testosterone exposure in the womb, the hormone responsible for the libido in both genders. Men and women have differing levels of each sex hormone. Levels vary greatly among both genders. Some men have high testosterone for instance, as do some women, some men low testosterone, and so on.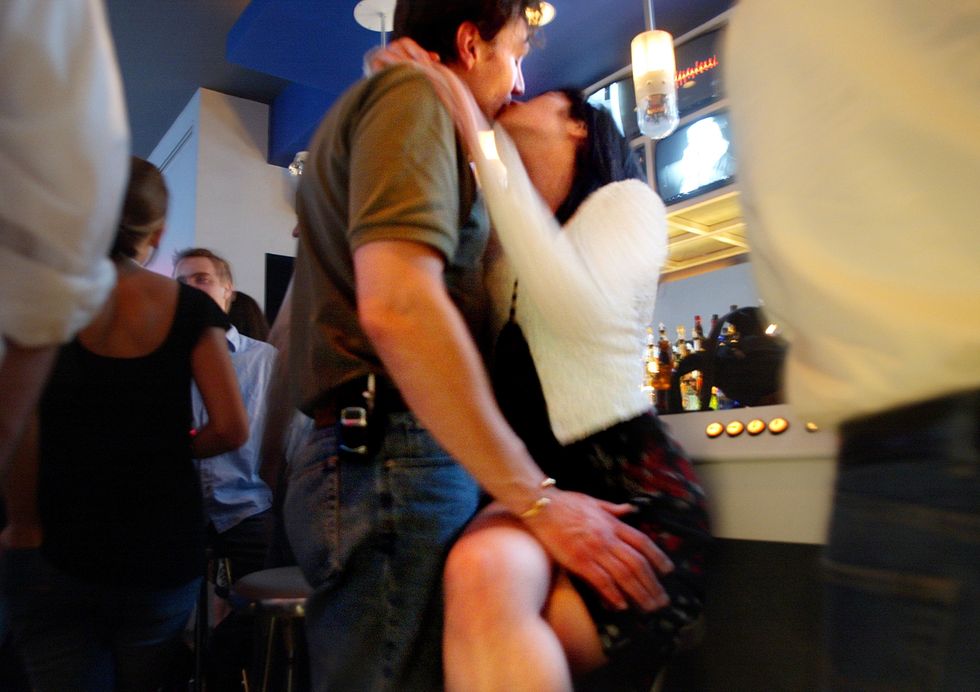 Longer ring fingers were associated with a tendency toward more promiscuous relationships in one study.
A McGill University study, including 155 men, found that those with shorter index fingers in comparison to the ring finger were more agreeable and treated women nicer, than those with longer index fingers and shorter ring fingers. The first case is called a small digit ratio.
This agreeability wasn't reserved for the women they were romantically involved with either, but occurred with female family members, coworkers, and friends, as well. These men, researchers assume, may be more willing to compromise, a trait necessary to healthy relationships. Debbie Moskowitz was the lead author in this study. A professor of psychology at the university, she said that men with a larger ring finger tended to have more solid relationships and were more likely to have children, due to their agreeable nature.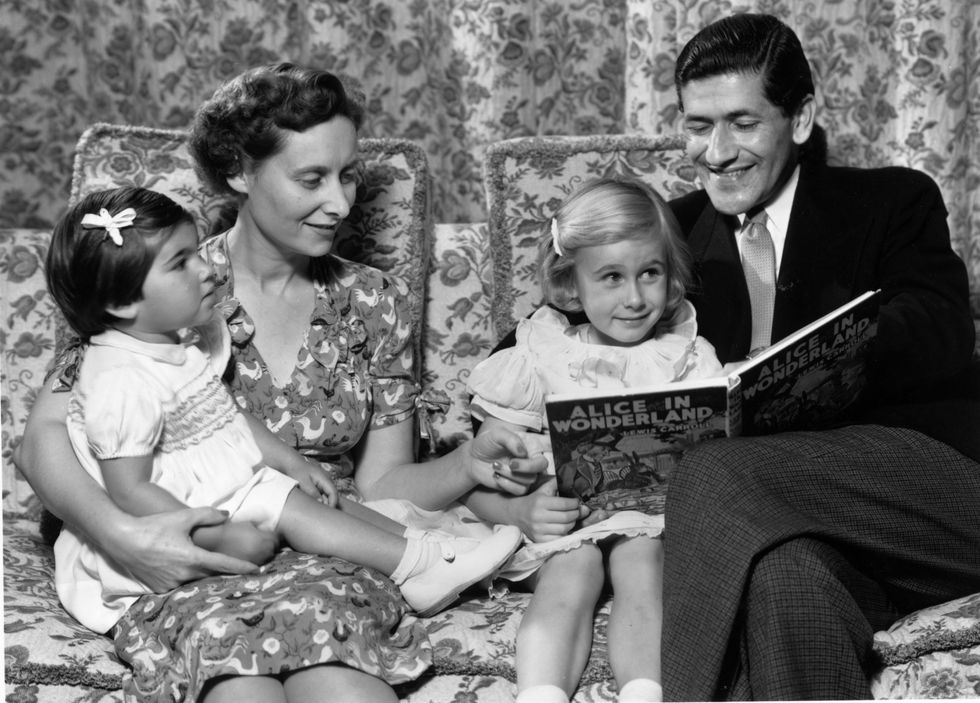 Men with a longer ring than index fingers may be more likely to have children.
In this latest study, neuroscientists at The Norwegian University of Science and Technology (NTNU), found that they could predict whether a person was a good athlete or if they were more of the anxious type, by examining index to ring finger ratios. Both men and women with longer ring fingers are better at spatial tasks, researchers determined. As such, they are better at physical jobs and athletics.
There are drawbacks however to those with a longer ring finger. For instance, they are at higher risk of ADHD, Tourette's syndrome, and autism. These conditions are more prevalent in men. There are also advantages for those with a longer pointer finger. Low testosterone exposure in utero has been linked with better verbal memory. It was also associated with a higher risk of anxiety and depression, issues typically more prevalent in women.
NTNU doctoral student Carl Pintzka completed this latest study for his dissertation. He wanted to associate in utero testosterone exposure with a higher aptitude for physical tasks. He first recruited 42 female participants and measured the length of their index and ring fingers. Next, he gave half the group a drug which would drop their testosterone levels down. The other half received a placebo. Then he gave them various exercises to perform.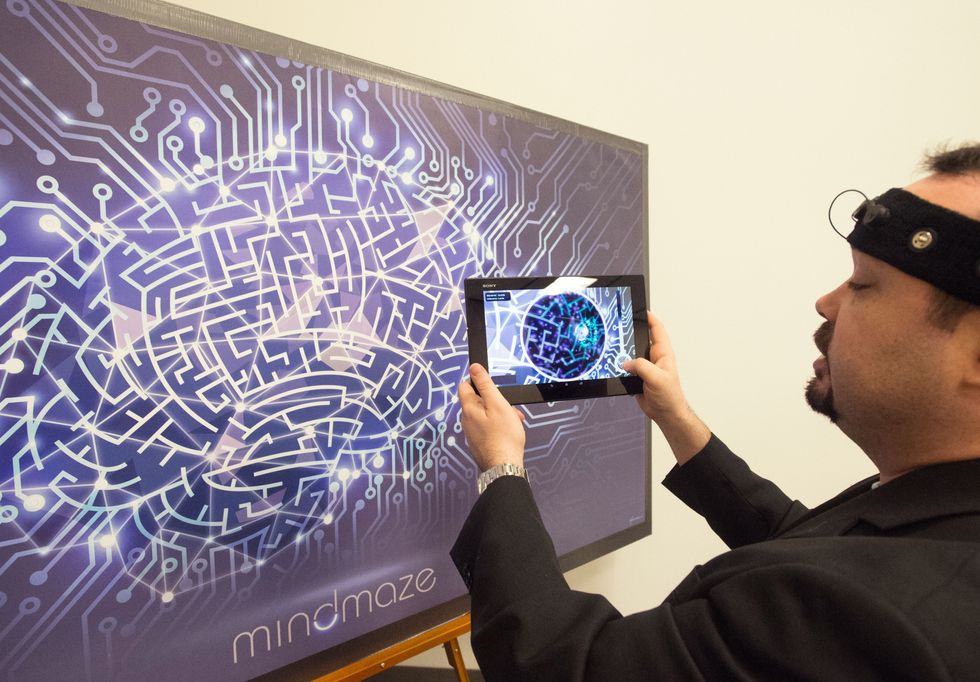 Women in this study were asked to maneuver around a virtual maze, to see if testosterone made them better at it.
By dampening testosterone, Pintzka could evaluate whether or not the hormone affected the women's spacial capabilities. The volunteers had to complete a virtual maze, which included mentally rotating an array of 3D objects. Pintzka said, "The women who scored best on the mental rotation tasks had high levels of testosterone both prenatally and in their adult lives, while those who scored worst had low levels in both."
Further research must be conducted to discover more about this phenomenon and how it may be applied to human health. One thing is for sure: how much testosterone we encounter in the womb and later on in life has a substantial impact on who we are. Pintzka suggests that a larger study would allow for a deeper understanding and a stronger correlation to surface. Until that time, when you take the hand of your loved one, take a look at their ring-to-index finger ratio. It may lend insight into who they really are.
To learn more about what your fingers say about you click here: 
To create wiser adults, add empathy to the school curriculum.
Sponsored by Charles Koch Foundation
Stories are at the heart of learning, writes Cleary Vaughan-Lee, Executive Director for the Global Oneness Project. They have always challenged us to think beyond ourselves, expanding our experience and revealing deep truths.
Vaughan-Lee explains 6 ways that storytelling can foster empathy and deliver powerful learning experiences.
Global Oneness Project is a free library of stories—containing short documentaries, photo essays, and essays—that each contain a companion lesson plan and learning activities for students so they can expand their experience of the world.
Philosophers like to present their works as if everything before it was wrong. Sometimes, they even say they have ended the need for more philosophy. So, what happens when somebody realizes they were mistaken?
Numerous U.S. Presidents invoked the Insurrection Act to to quell race and labor riots.
Photo by Michael Ochs Archives/Getty Images
Politics & Current Affairs
U.S. Presidents have invoked the Insurrection Act on numerous occasions.
The controversial law gives the President some power to bring in troops to police the American people.
The Act has been used mainly to restore order following race and labor riots.
It looks like a busy hurricane season ahead. Probably.
Surprising Science
Before the hurricane season even started in 2020, Arthur and Bertha had already blown through, and Cristobal may be brewing right now.
Weather forecasters see signs of a rough season ahead, with just a couple of reasons why maybe not.
Where's an El Niño when you need one?
Welcome to Hurricane Season 2020. 2020, of course, scoffs at this calendric event much as it has everything else that's normal — meteorologists have already used up the year's A and B storm names before we even got here. And while early storms don't necessarily mean a bruising season ahead, forecasters expect an active season this year. Maybe storms will blow away the murder hornets and 13-year locusts we had planned.
NOAA expects a busy season
According to NOAA's Climate Prediction Center, an agency of the National Weather Service, there's a 60 percent chance that we're embarking upon a season with more storms than normal. There does, however, remain a 30 percent it'll be normal. Better than usual? Unlikely: Just a 10 percent chance.
Where a normal hurricane season has an average of 12 named storms, 6 of which become hurricanes and 3 of which are major hurricanes, the Climate Prediction Center reckons we're on track for 13 to 29 storms, 6 to 10 of which will become hurricanes, and 3 to 6 of these will be category 3, 4, or 5, packing winds of 111 mph or higher.
What has forecasters concerned are two factors in particular.
This year's El Niño ("Little Boy") looks to be more of a La Niña ("Little Girl"). The two conditions are part of what's called the El Niño-Southern Oscillation (ENSO) cycle, which describes temperature fluctuations between the ocean and atmosphere in the east-central Equatorial Pacific. With an El Niño, waters in the Pacific are unusually warm, whereas a La Niña means unusually cool waters. NOAA says that an El Niño can suppress hurricane formation in the Atlantic, and this year that mitigating effect is unlikely to be present.
Second, current conditions in the Atlantic and Caribbean suggest a fertile hurricane environment:
The ocean there is warmer than usual.
There's reduced vertical wind shear.
Atlantic tropical trade winds are weak.
There have been strong West African monsoons this year.
Here's NOAA's video laying out their forecast:
But wait.
ArsTechnica spoke to hurricane scientist Phil Klotzbach, who agrees generally with NOAA, saying, "All in all, signs are certainly pointing towards an active season." Still, he notes a couple of signals that contradict that worrying outlook.
First off, Klotzbach notes that the surest sign of a rough hurricane season is when its earliest storms form in the deep tropics south of 25°N and east of the Lesser Antilles. "When you get storm formations here prior to June 1, it's typically a harbinger of an extremely active season." Fortunately, this year's hurricanes Arthur and Bertha, as well as the maybe-imminent Cristobal, formed outside this region. So there's that.
Second, Klotzbach notes that the correlation between early storm activity and a season's number of storms and intensities, is actually slightly negative. So while statistical connections aren't strongly predictive, there's at least some reason to think these early storms may augur an easy season ahead.
Image source: NOAA
Batten down the hatches early
If 2020's taught us anything, it's how to juggle multiple crises at once, and layering an active hurricane season on top of SARS-CoV-2 — not to mention everything else — poses a special challenge. Warns Treasury Secretary Wilbur Ross, "As Americans focus their attention on a safe and healthy reopening of our country, it remains critically important that we also remember to make the necessary preparations for the upcoming hurricane season." If, as many medical experts expect, we're forced back into quarantine by additional coronavirus waves, the oceanic waves slamming against our shores will best be met by storm preparations put in place in a less last-minute fashion than usual.
Ross adds, "Just as in years past, NOAA experts will stay ahead of developing hurricanes and tropical storms and provide the forecasts and warnings we depend on to stay safe."
Let's hope this, at least, can be counted on in this crazy year.
Technology & Innovation
Got any embarrassing old posts collecting dust on your profile? Facebook wants to help you delete them.
Scroll down to load more…