What the Length of Your Fingers Say About Your Personality
Your ring-to-index finger ratio can tell a lot about what you're good at and even what mental disorders you are prone to.
14 October, 2016
The eyes may be the window to the soul, but the hands can tell you a lot about a person too. Whether they are calloused for instance, or cotton soft. The fingers in particular can give you further insights. A collaborative study conducted by Oxford and Northumbria researchers in the UK, found that differences in the lengths of certain fingers indicated whether a person tended to be more promiscuous or monogamous by nature. The secret lies with the ring finger in comparison to the index.
---
After studying 585 North American and British men and women, they found that those who had longer ring than pointer fingers, in either sex, tended to be more promiscuous. While those who had a longer pointer than ring fingers tended to be more monogamous. It's important to note that the study suggests but doesn't prove a biological basis for relationship pattern preferences.
A longer ring finger was associated with more testosterone exposure in the womb, the hormone responsible for the libido in both genders. Men and women have differing levels of each sex hormone. Levels vary greatly among both genders. Some men have high testosterone for instance, as do some women, some men low testosterone, and so on.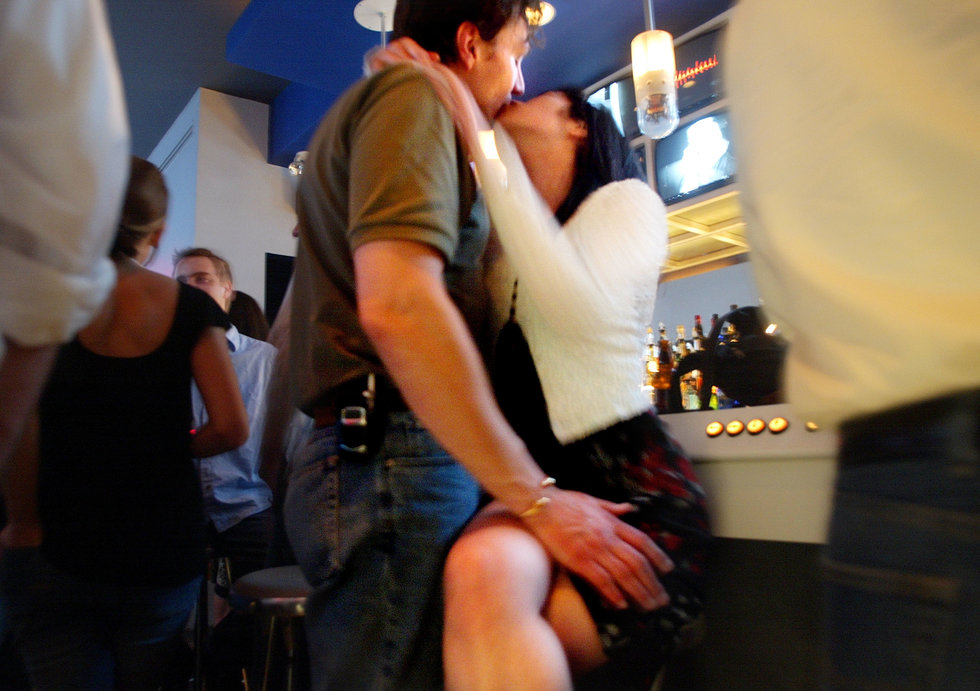 Longer ring fingers were associated with a tendency toward more promiscuous relationships in one study.
A McGill University study, including 155 men, found that those with shorter index fingers in comparison to the ring finger were more agreeable and treated women nicer, than those with longer index fingers and shorter ring fingers. The first case is called a small digit ratio.
This agreeability wasn't reserved for the women they were romantically involved with either, but occurred with female family members, coworkers, and friends, as well. These men, researchers assume, may be more willing to compromise, a trait necessary to healthy relationships. Debbie Moskowitz was the lead author in this study. A professor of psychology at the university, she said that men with a larger ring finger tended to have more solid relationships and were more likely to have children, due to their agreeable nature.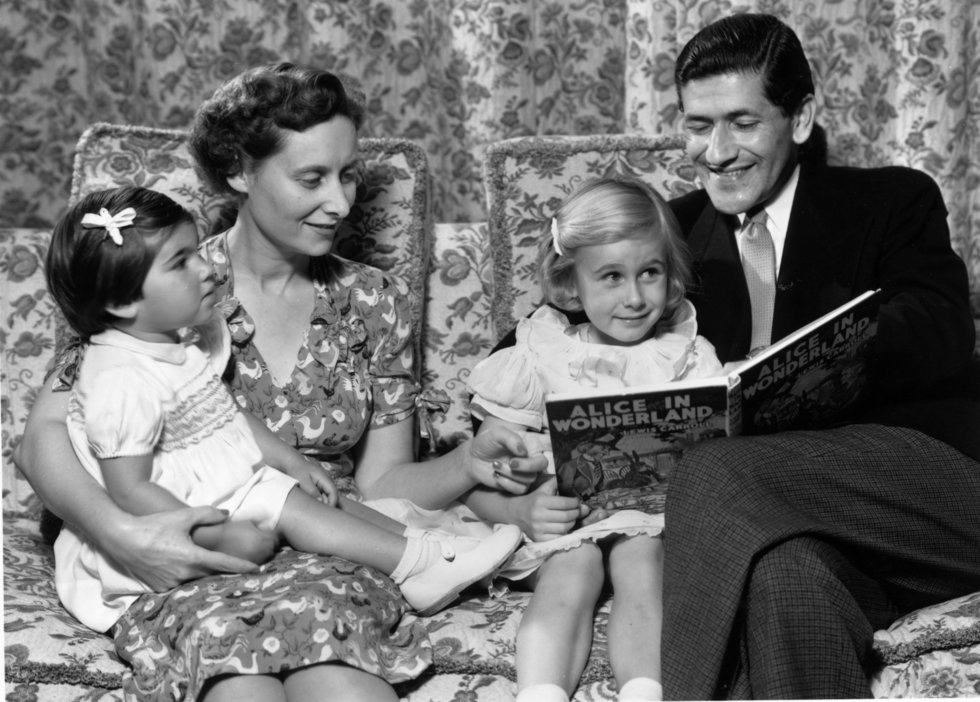 Men with a longer ring than index fingers may be more likely to have children.
In this latest study, neuroscientists at The Norwegian University of Science and Technology (NTNU), found that they could predict whether a person was a good athlete or if they were more of the anxious type, by examining index to ring finger ratios. Both men and women with longer ring fingers are better at spatial tasks, researchers determined. As such, they are better at physical jobs and athletics.
There are drawbacks however to those with a longer ring finger. For instance, they are at higher risk of ADHD, Tourette's syndrome, and autism. These conditions are more prevalent in men. There are also advantages for those with a longer pointer finger. Low testosterone exposure in utero has been linked with better verbal memory. It was also associated with a higher risk of anxiety and depression, issues typically more prevalent in women.
NTNU doctoral student Carl Pintzka completed this latest study for his dissertation. He wanted to associate in utero testosterone exposure with a higher aptitude for physical tasks. He first recruited 42 female participants and measured the length of their index and ring fingers. Next, he gave half the group a drug which would drop their testosterone levels down. The other half received a placebo. Then he gave them various exercises to perform.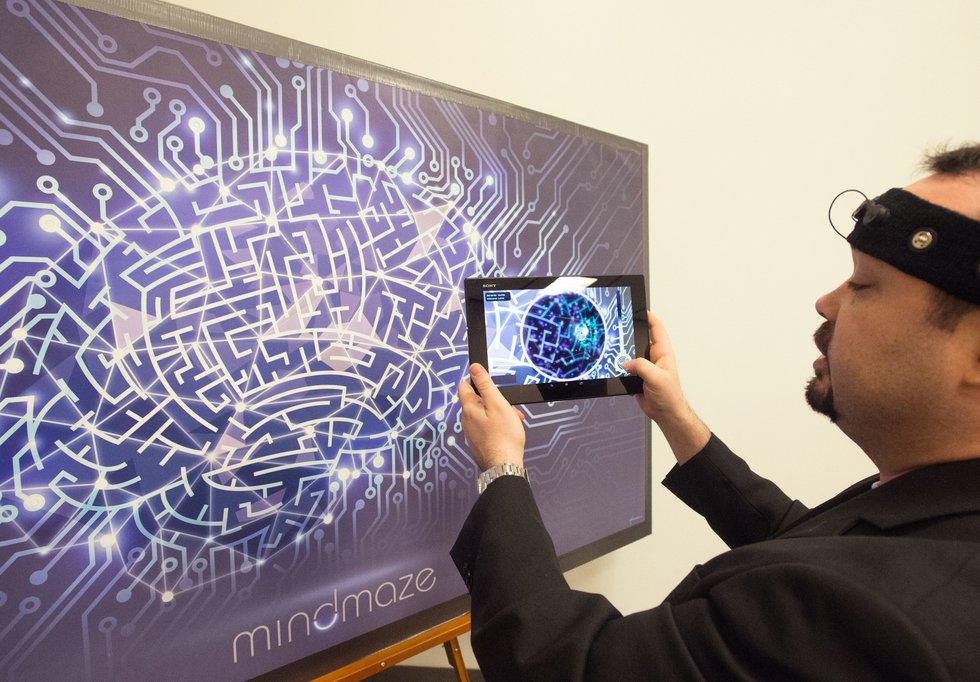 Women in this study were asked to maneuver around a virtual maze, to see if testosterone made them better at it.
By dampening testosterone, Pintzka could evaluate whether or not the hormone affected the women's spacial capabilities. The volunteers had to complete a virtual maze, which included mentally rotating an array of 3D objects. Pintzka said, "The women who scored best on the mental rotation tasks had high levels of testosterone both prenatally and in their adult lives, while those who scored worst had low levels in both."
Further research must be conducted to discover more about this phenomenon and how it may be applied to human health. One thing is for sure: how much testosterone we encounter in the womb and later on in life has a substantial impact on who we are. Pintzka suggests that a larger study would allow for a deeper understanding and a stronger correlation to surface. Until that time, when you take the hand of your loved one, take a look at their ring-to-index finger ratio. It may lend insight into who they really are.
To learn more about what your fingers say about you click here: 
Understanding thinking talents in yourself and others can build strong teams and help avoid burnout.
Big Think Edge
Learn to collaborate within a team and identify "thinking talent" surpluses – and shortages.

Angie McArthur teaches intelligent collaboration for Big Think Edge.

Subscribe to Big Think Edge before we launch on March 30 to get 20% off monthly and annual memberships.
Rediscovering the principles of self-actualisation might be just the tonic that the modern world is crying out for.
Personal Growth
Abraham Maslow was the 20th-century American psychologist best-known for explaining motivation through his hierarchy of needs, which he represented in a pyramid. At the base, our physiological needs include food, water, warmth and rest.
"I was so moved when I saw the cells stir," said 90-year-old study co-author Akira Iritani. "I'd been hoping for this for 20 years."
Yamagata et al.
Surprising Science
The team managed to stimulate nucleus-like structures to perform some biological processes, but not cell division.
Unless better technology and DNA samples emerge in the future, it's unlikely that scientists will be able to clone a woolly mammoth.
Still, studying the DNA of woolly mammoths provides valuable insights into the genetic adaptations that allowed them to survive in unique environments.
Does believing in true love make people act like jerks?
Thought Catalog via Unsplash
Sex & Relationships
Ghosting, or cutting off all contact suddenly with a romantic partner, is not nice.
Growth-oriented people (who think relationships are made, not born) do not appreciate it.
Destiny-oriented people (who believe in soulmates) are more likely to be okay with ghosting.
Big think's weekly newsletter.
Get smarter faster from the comfort of your inbox.
See our newsletter privacy policy
here
Most Popular
Most Recent
Big think's weekly newsletter.
Get smarter faster from the comfort of your inbox.
See our newsletter privacy policy
here
© Copyright 2007-2018 & BIG THINK, BIG THINK EDGE,
SMARTER FASTER trademarks owned by The Big Think, Inc. All rights reserved.