We finally know what causes childhood leukemia — and how to prevent it
A number of different things have to happen for a child to develop leukemia.
24 May, 2018
Ben McCanna/Portland Press Herald via Getty Images
The cause of the most common type of childhood cancer has been a century-long debate among those in the medical community. Now, thanks to the work of Prof. Mel Greaves, of the Institute of Cancer Research in London, the mystery is at its end. Acute lymphoblastic leukemia (ALL) affects 1 in 2,000 children. Ironically, it's our modern germ-free lifestyle, particularly our high level of cleanliness, that contributes to the disease's formation. What's really exciting is that we may even have the knowledge we need to make ALL a thing of the past.
---
To make this breakthrough, Prof. Greaves conducted a meta-analysis, combing through 30 years of medical literature and gathering data from colleagues all across the globe. His search included research on genetics, epidemiology, immunology, cellular biology, and much more. Along this journey, Prof. Greaves ruled out chemicals in the environment, ionizing radiation, electromagnetic waves, and the influence of high tension wires (electrical cables) as possible causes.
Putting together so many disparate puzzle pieces and eliminating false causes allowed him to formulate a "unified theory of leukemia." Although a horrifying condition for a child and parents to endure, Prof. Greaves' analysis, published in the journal Nature Reviews Cancer, has a bright spot. This type of leukemia may be wholly preventable.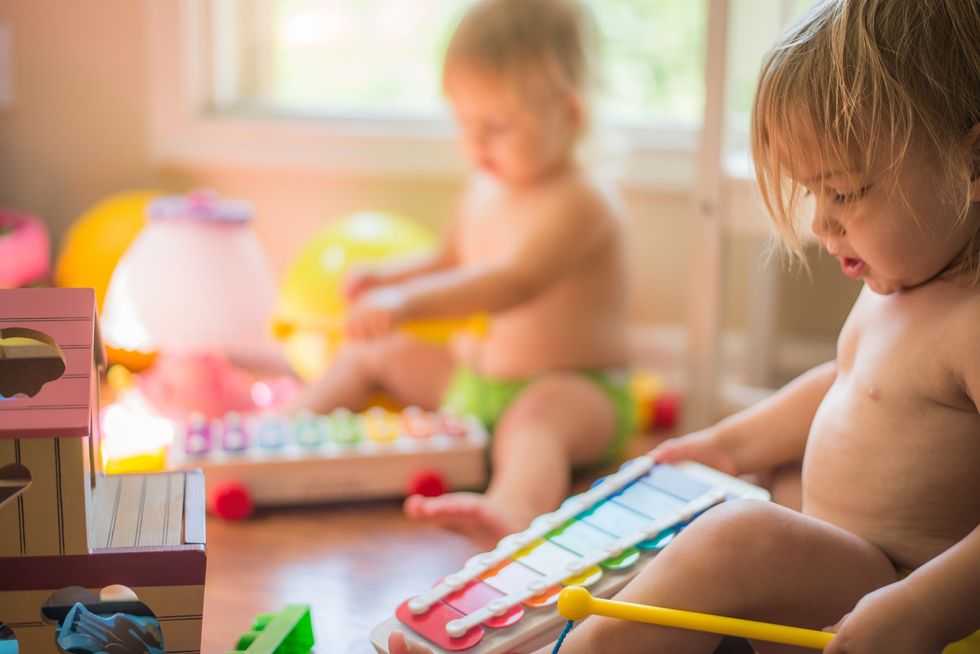 A lack of exposure to microbes in the environment contributes to ALL. Image credit: Donnie Ray Jones, Flickr.
This exhaustive work supports the "delayed infection theory." According to Prof. Greaves, "The research study strongly suggests that acute lymphoblastic leukemia has a clear biological cause and is activated by a variety of infections in predisposed kids whose immune systems have not been properly primed."
Children born with a certain genetic mutation have merely the potential for developing ALL. This mutation takes place by accident within the womb. It will remain latent until the second "hit" comes, when the immune system fails to encounter enough microbes during the first year of life to prime it, or in other words train it.
A healthy amount of germ exposure allows the immune system to learn how to deal with pathogens correctly. If the infant grows into childhood without exposure to microbes from the environment or other children, they may develop ALL. But it takes a run-of-the-mill infection later on to ultimately trigger this form of leukemia. All told, full-blown ALL only occurs in 1% of cases where the mutation is present. The absence of pathogens as a factor explains why this form of childhood leukemia is common in wealthy, developed countries, but nearly absent in developing ones.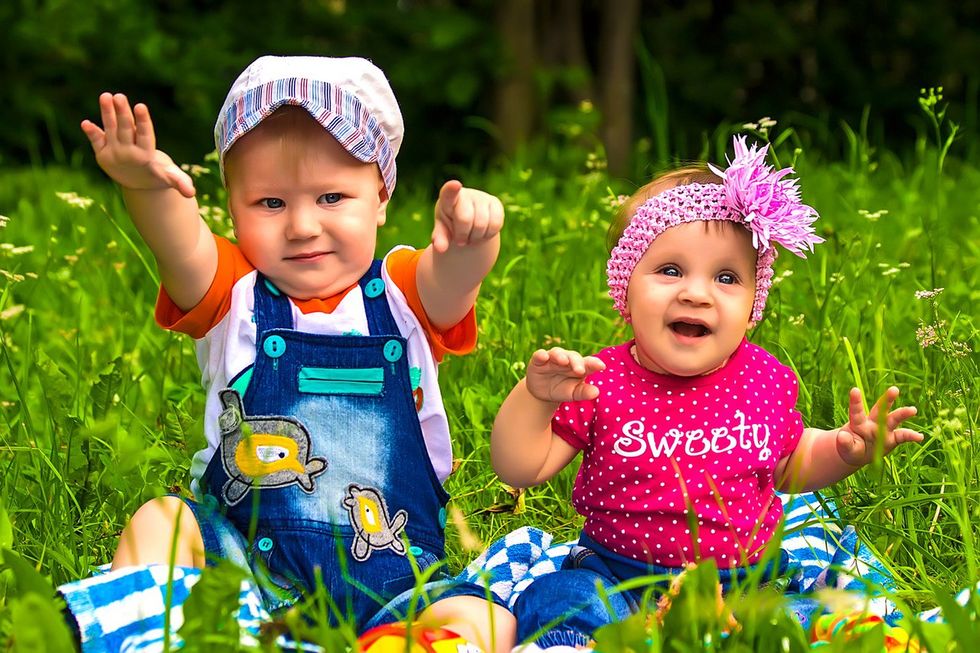 Allowing young children to play with older ones and be exposed to microbes in the environment could prevent ALL. Image credit: Pixababy.
What's fascinating is some of the disparate pieces of the puzzle Prof. Greaves put together to formulate this discovery. For instance, one clue was an outbreak of swine flu in Milan, which resulted in seven children developing ALL. Another clue was that infants born vaginally over cesarean section have a lower risk of developing this form of cancer.
That's because infants passing through the vaginal canal are exposed to more microbes than those born through c-section. Also, infants who are breastfed have less of a risk, as they often pickup healthy bacteria this way. On another front, animals, particularly mice, when living in an environment devoid of pathogens, often develop leukemia.
Prof. Greaves urges parents not to worry too much about keeping a clean house, and he offer some tips for preventing the disease, which include being less worried about normal, run-of-the-mill infections, and allowing young children to play with other kids, especially older children.
This research may even someday help us prevent the onset of other autoimmune disorders, including type 1 diabetes and allergies. In the future, giving young children a special yogurt drink or somehow purposefully exposing them to healthy microbes could help prevent ALL and perhaps other autoimmune conditions as well.
To hear Prof. Greaves explain his breakthrough himself, click here:
Universities claim to prepare students for the world. How many actually do it?
Sponsored by Charles Koch Foundation
Many university mission statements do not live up to their promise, writes Ben Nelson, founder of Minerva, a university designed to develop intellect over content memorization.
The core competencies that students need for success—critical thinking, communication, problem solving, and cross-cultural understanding, for example—should be intentionally taught, not left to chance.
These competencies can be summed up with one word: wisdom. True wisdom is the ability to apply one's knowledge appropriately when faced with novel situations.
This is what the world will look like, 250 million years from now
On Pangaea Proxima, Lagos will be north of New York, and Cape Town close to Mexico City
Surprising Science
To us humans, the shape and location of oceans and continents seems fixed. But that's only because our lives are so short.
SpaceX's momentous Crew Dragon launch is a sign of things to come for the space industry, and humanity's future.
Photo:Joe Raedle/Getty Images
Politics & Current Affairs
SpaceX was founded in 2002 and was an industry joke for many years. Eighteen years later, it is the first private company to launch astronauts to the International Space Station.
Today, SpaceX's Crew Dragon launched NASA astronauts Bob Behnken and Doug Hurley to the ISS. The journey will take about 19 hours.
Dylan Taylor, chairman and CEO of Voyager Space Holdings, looks at SpaceX's journey from startup to a commercial space company with the operating power of a nation-state.
A new study may help us better understand how children build social cognition through caregiver interaction.
Personal Growth
Scientists speculate imitation helps develop social cognition in babies.
A new study out of Lund University shows that six-month-olds look and smile more at imitating adults.
Researchers hope the data will spur future studies to discover what role caregiver imitation plays in social cognition development.
Surprising Science
Researchers at UT Southwestern noted a 47 percent increase in blood flow to regions associated with memory.
Scroll down to load more…