This little-known physics law silently controls your life
Ever recognize the repeating patterns of nature? There's a theory for that.
06 May, 2018
Ever noticed that shapes in nature tend to repeat themselves? Leafless tree branches, for instance, resemble the branching nerve endings inside the human body, which also resemble forked lightning strikes, subways maps, and even the tributaries of a river basin. Scientists have noticed these similarities too, and one has identified the properties that come along with it.
---
Everything flows from the fluids inside our bodies to the electricity that feeds our homes. But it's more than that. Information in computers and cultural norms flow too, as do artistic movements and breakthrough developments. Everything has flow and the greater our knowledge about it, the better we can manage our life and the world around us.  
The overarching concept is known as constructal theory, also known as constructal law. It's actually the latter. Often referred to as a theory, its actual governing principles can be applied over many different systems, large and small, dynamic or inanimate. While laws in science are overarching, theories operate locally, specifically. Constructal law states that any system tries to maximize flow. Flow just means transporting important things, such as fuel or water, from one place to another.  
This is the driving force behind three disparate categories, evolution, engineering, and design. Mechanical engineering professor Adrian Bejan discovered constructal law in 1996. It dawned on him while he was designing the cooling system for laptop computers, which has tree branch-like channels in the architecture. Two years later, he noticed that his designed resembled the limbs of trees and constructal law started to take shape.
It was the branching pathways in the cooling system that got him thinking about flow and how it influences all kinds of systems. "For a finite-size system to persist in time (to live)," he said, "it must evolve in such a way that it provides easier access to the imposed currents that flow through it." The theory has helped us better understand natural systems, design more sophisticated communication networks, and much, much more.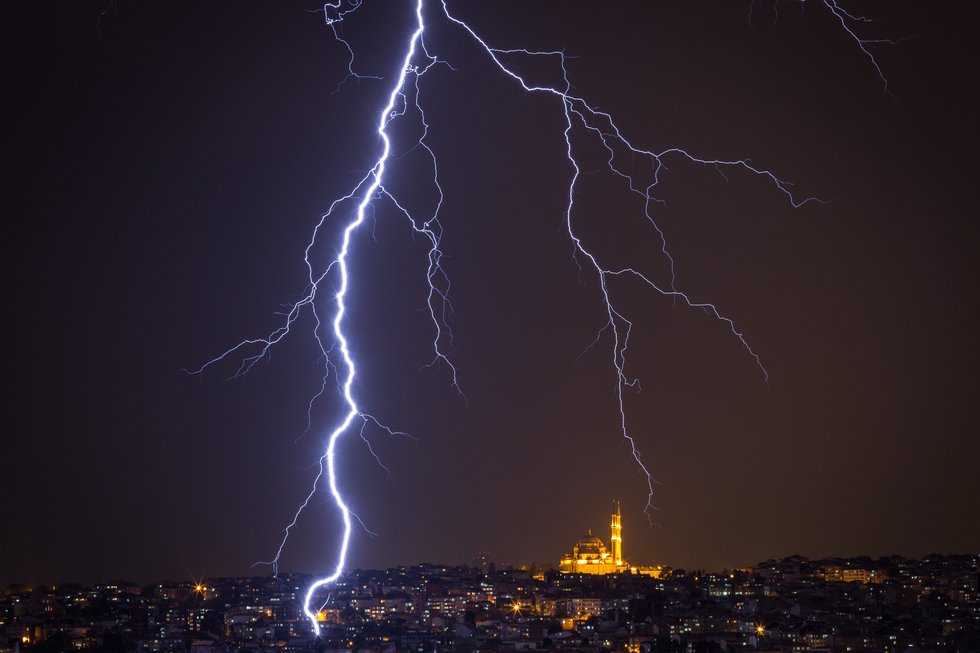 Forked lightning over Istanbul, Turkey. Credit: Getty Images.
Constructal law is gaining wider acceptance in scientific literature and has grown to such prominence that in April, Bejan was awarded the prestigious Benjamin Franklin medal for "his pioneering interdisciplinary contributions in thermodynamics and convection heat transfer that have improved the performance of engineering systems, and for constructal theory, which predicts natural design and its evolution in engineering, scientific, and social systems."
So in layman's terms, constructal theory can help us understand how a system adapts or evolves over time, whether it be a moving or stationary system. Systems change in predictable ways to improve flow, Bejan discovered. These changes increase flow, which allows for more access to currents as time moves on.
That means any system, be it the evolution of car engines, cats, financial structures, even humans, change over time according to the same principles. In 2012, Bejan co-wrote a book on these called, Design in Nature, How the Constructal Law Governs Evolution in Biology, Physics, Technology and Social Organization, outlining these principles. He believes understanding this law better could revolutionize not only design but government, social dynamics, economics, and business.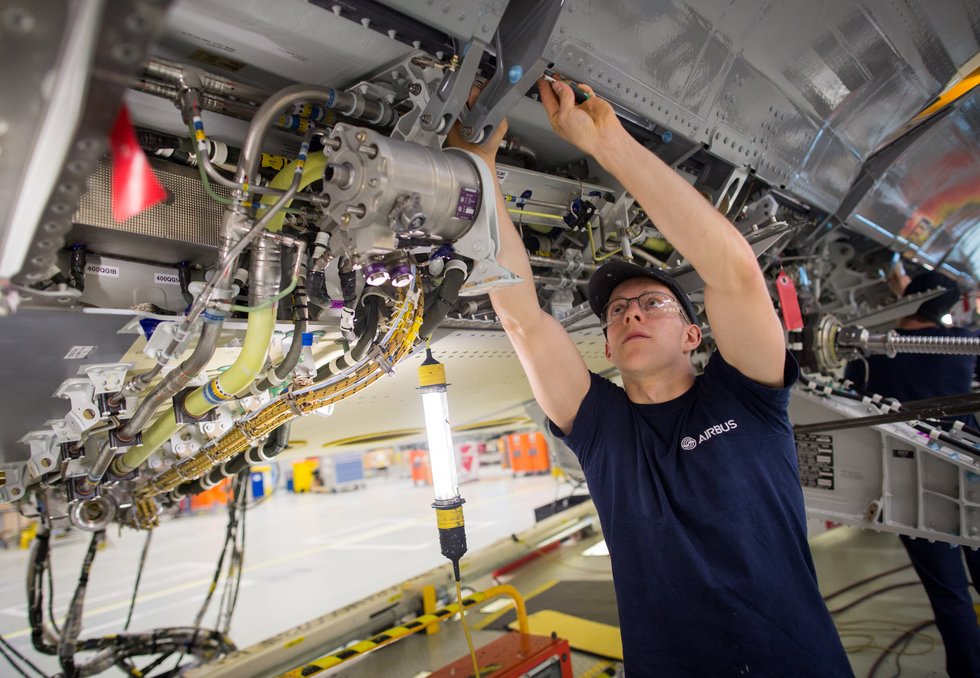 Designing useful machines is quite like to how systems evolve in nature. The better the flow through the system, the better it operates. Credit: Getty Images.
So what can you learn from constructal law to improve your own life? "When movement stops, life ends." Basically, we have to keep evolving. No matter our position, resting on our laurels sooner or later equals doom. Always continue to innovate and don't be afraid to redefine yourself. Those systems that increase flow become more productive. So the more dynamic you become, the more prosperous you'll be. In most situations, when in doubt, go with the flow.
Inaction, when there is a problem, interrupts flow. If no mediatory steps are taken, pressure builds and builds until the system dies. The moral—don't let important problems go for too long. Keep things moving. Don't wallow in sorrow or despair forever after suffering a setback, like getting fired or a painful breakup. Increasing flow is what sustains organisms and devices and stagnation kills them. Lastly, free yourself as much as you can. The freer you are, the more dynamic you'll be. As Bejan told Business Insider, "Freedom is good for design." It's good for one's psychological health, too.
To learn more about constructal law, click here:
Pfizer's partnerships strengthen their ability to deliver vaccines in developing countries.
Susan Silbermann, Global President of Pfizer Vaccines, looks on as a health care worker administers a vaccine in Rwanda. Photo: Courtesy of Pfizer.
Community healthcare workers face many challenges in their work, including often traveling far distances to see their clients
Pfizer is helping to drive the UN's sustainable development goals through partnerships.
Pfizer partnered with AMP and the World Health Organization to develop a training program for healthcare workers.
Sponsored
A little goes a long way.
Photo: Shutterstock / Big Think
Personal Growth
A recent study from the Department of Health and Human Services found that 80 percent of Americans don't exercise enough.
Small breaks from work add up, causing experts to recommend short doses of movement rather than waiting to do longer workouts.
Rethinking what exercise is can help you frame how you move throughout your day.
Progressive America would be half as big, but twice as populated as its conservative twin.
Image: Dicken Schrader
Strange Maps
America's two political tribes have consolidated into 'red' and 'blue' nations, with seemingly irreconcilable differences.
Perhaps the best way to stop the infighting is to go for a divorce and give the two nations a country each
Based on the UN's partition plan for Israel/Palestine, this proposal provides territorial contiguity and sea access to both 'red' and 'blue' America
The best-selling author tells us his methods.
Videos
James Patterson has sold 300 million copies of his 130 books, making him one of the most successful authors alive today.
He talks about how some writers can overdo it by adding too much research, or worse, straying from their outline for too long.
James' latest book, The President is Missing, co-written with former President Bill Clinton, is out now.

Big think's weekly newsletter.
Get smarter faster from the comfort of your inbox.
See our newsletter privacy policy
here
Most Popular
Most Recent
Big think's weekly newsletter.
Get smarter faster from the comfort of your inbox.
See our newsletter privacy policy
here
© Copyright 2007-2018 & BIG THINK, BIG THINK EDGE,
SMARTER FASTER trademarks owned by The Big Think, Inc. All rights reserved.