This little-known physics law silently controls your life
Ever recognize the repeating patterns of nature? There's a theory for that.
06 May, 2018
Ever noticed that shapes in nature tend to repeat themselves? Leafless tree branches, for instance, resemble the branching nerve endings inside the human body, which also resemble forked lightning strikes, subways maps, and even the tributaries of a river basin. Scientists have noticed these similarities too, and one has identified the properties that come along with it.
---
Everything flows from the fluids inside our bodies to the electricity that feeds our homes. But it's more than that. Information in computers and cultural norms flow too, as do artistic movements and breakthrough developments. Everything has flow and the greater our knowledge about it, the better we can manage our life and the world around us.  
The overarching concept is known as constructal theory, also known as constructal law. It's actually the latter. Often referred to as a theory, its actual governing principles can be applied over many different systems, large and small, dynamic or inanimate. While laws in science are overarching, theories operate locally, specifically. Constructal law states that any system tries to maximize flow. Flow just means transporting important things, such as fuel or water, from one place to another.  
This is the driving force behind three disparate categories, evolution, engineering, and design. Mechanical engineering professor Adrian Bejan discovered constructal law in 1996. It dawned on him while he was designing the cooling system for laptop computers, which has tree branch-like channels in the architecture. Two years later, he noticed that his designed resembled the limbs of trees and constructal law started to take shape.
It was the branching pathways in the cooling system that got him thinking about flow and how it influences all kinds of systems. "For a finite-size system to persist in time (to live)," he said, "it must evolve in such a way that it provides easier access to the imposed currents that flow through it." The theory has helped us better understand natural systems, design more sophisticated communication networks, and much, much more.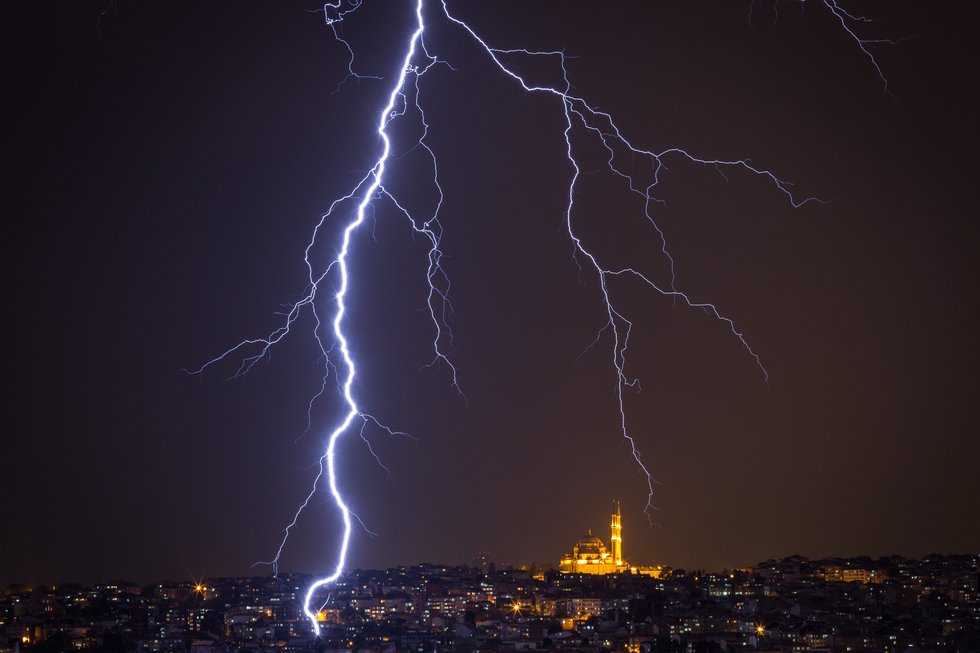 Forked lightning over Istanbul, Turkey. Credit: Getty Images.
Constructal law is gaining wider acceptance in scientific literature and has grown to such prominence that in April, Bejan was awarded the prestigious Benjamin Franklin medal for "his pioneering interdisciplinary contributions in thermodynamics and convection heat transfer that have improved the performance of engineering systems, and for constructal theory, which predicts natural design and its evolution in engineering, scientific, and social systems."
So in layman's terms, constructal theory can help us understand how a system adapts or evolves over time, whether it be a moving or stationary system. Systems change in predictable ways to improve flow, Bejan discovered. These changes increase flow, which allows for more access to currents as time moves on.
That means any system, be it the evolution of car engines, cats, financial structures, even humans, change over time according to the same principles. In 2012, Bejan co-wrote a book on these called, Design in Nature, How the Constructal Law Governs Evolution in Biology, Physics, Technology and Social Organization, outlining these principles. He believes understanding this law better could revolutionize not only design but government, social dynamics, economics, and business.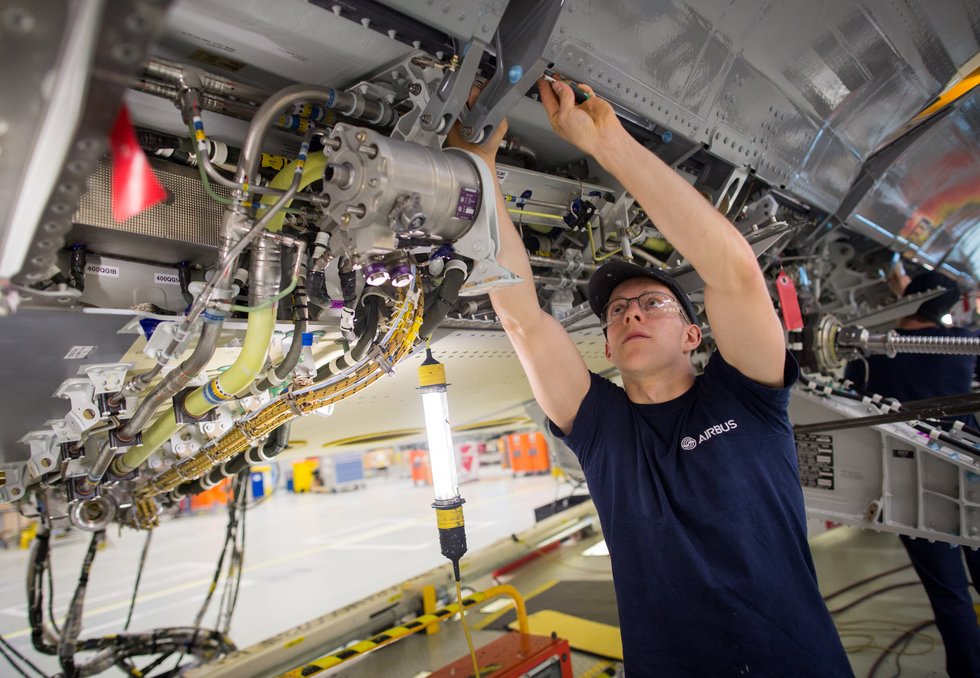 Designing useful machines is quite like to how systems evolve in nature. The better the flow through the system, the better it operates. Credit: Getty Images.
So what can you learn from constructal law to improve your own life? "When movement stops, life ends." Basically, we have to keep evolving. No matter our position, resting on our laurels sooner or later equals doom. Always continue to innovate and don't be afraid to redefine yourself. Those systems that increase flow become more productive. So the more dynamic you become, the more prosperous you'll be. In most situations, when in doubt, go with the flow.
Inaction, when there is a problem, interrupts flow. If no mediatory steps are taken, pressure builds and builds until the system dies. The moral—don't let important problems go for too long. Keep things moving. Don't wallow in sorrow or despair forever after suffering a setback, like getting fired or a painful breakup. Increasing flow is what sustains organisms and devices and stagnation kills them. Lastly, free yourself as much as you can. The freer you are, the more dynamic you'll be. As Bejan told Business Insider, "Freedom is good for design." It's good for one's psychological health, too.
To learn more about constructal law, click here:
Swipe right to make the connections that could change your career.
Getty Images
Sponsored
Swipe right. Match. Meet over coffee or set up a call.
No, we aren't talking about Tinder. Introducing Shapr, a free app that helps people with synergistic professional goals and skill sets easily meet and collaborate.
Research by neuroscientists at MIT's Picower Institute for Learning and Memory helps explain how the brain regulates arousal.
Photo by CHARLY TRIBALLEAU / AFP/ Getty Images
Mind & Brain
The big day has come: You are taking your road test to get your driver's license. As you start your mom's car with a stern-faced evaluator in the passenger seat, you know you'll need to be alert but not so excited that you make mistakes. Even if you are simultaneously sleep-deprived and full of nervous energy, you need your brain to moderate your level of arousal so that you do your best.
A disturbing interview given by a KGB defector in 1984 describes America of today and outlines four stages of mass brainwashing used by the KGB.
Politics & Current Affairs
Bezmenov described this process as "a great brainwashing" which has four basic stages.
The first stage is called "demoralization" which takes from 15 to 20 years to achieve.
According to the former KGB agent, that is the minimum number of years it takes to re-educate one generation of students that is normally exposed to the ideology of its country.
When these companies compete, in the current system, the people lose.
Top Video Splash
When a company reaches the top of the ladder, they typically kick it away so that others cannot climb up on it. The aim? So that another company can't compete.
When this happens in the pharmaceutical world, certain companies stay at the top of the ladder, through broadly-protected patents, at the cost of everyday people benefitting from increased competition.
Since companies have worked out how to legally game the system, Amin argues we need to get rid of this "one size fits all" system, which treats product innovation — "tweaks" — the same as product invention.
Big think's weekly newsletter.
Get smarter faster from the comfort of your inbox.
See our newsletter privacy policy
here
Most Popular
Most Recent
Big think's weekly newsletter.
Get smarter faster from the comfort of your inbox.
See our newsletter privacy policy
here
© Copyright 2007-2018 & BIG THINK, BIG THINK EDGE,
SMARTER FASTER trademarks owned by The Big Think, Inc. All rights reserved.