These brain exercises are proven to reduce the risk of dementia
One researcher warns to stick with activities you enjoy.
25 November, 2017
47 million people worldwide suffer from dementia. That number is expected to go up as the enormous baby boomer generation continues to age. Dementia is one of the most common causes of disability. We don't know what causes it and beyond a few measures, there's little one can do to prevent, slow, or stop it. That is, until now.
---
A collaboration of American researchers has identified certain brain training exercises that can help reduce the risk of dementia. This cognitive training program, known as speed of processing, was first developed to improve cognition and memory. The study shows that taking part in such exercises gave practitioners protective benefits which lasted for a full decade. This was known as the Advanced Cognitive Training in Vital Elderly (ACTIVE) study. Its results were published in the journal, Alzheimer & Dementia Translational Research.
Although the impact was significant, the exercises themselves weren't so taxing and didn't take up a lot of time. Participants underwent 10 sessions for one hour each, over the course of six weeks. A smaller group then had up to eight sessions afterward. The more training sessions a participant had, the lower their dementia risk.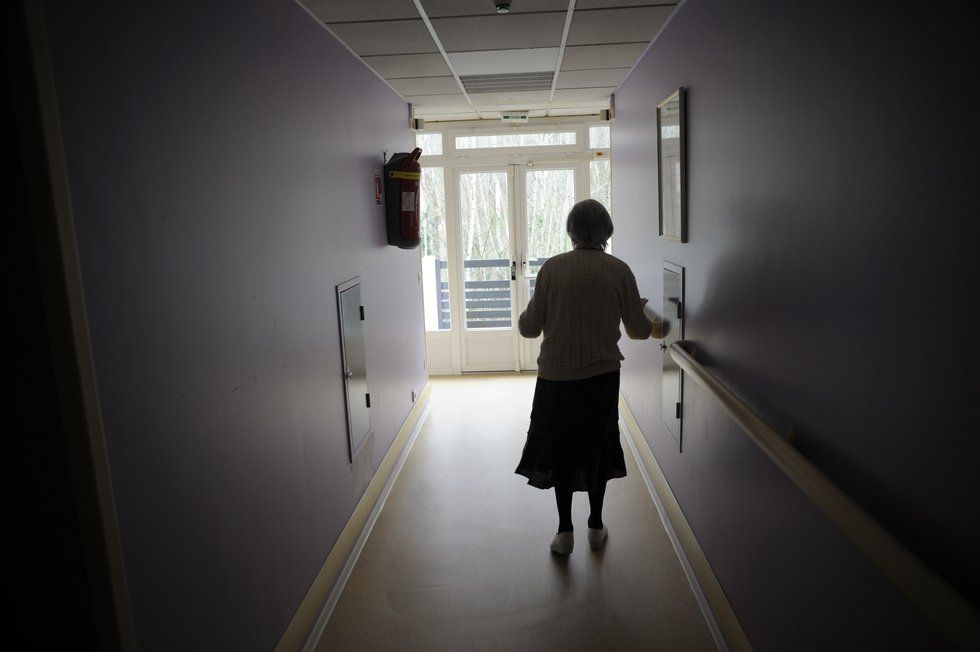 47 million worldwide suffer from dementia today, and that number is expected to rise significantly in coming years, prompting a new surge of research into how to prevent it. Credit: Getty Images.
Researchers hailed from Indiana University, Penn State, the University of South Florida, and Moderna Therapeutics. 2,802 healthy seniors age 65 and up took part. The study was conducted over multiple locations. Frederick W. Unverzagt, PhD is a professor of psychiatry at Indiana University School of Medicine. He led the project. In a Q&A blog post he said, "We would consider this a relatively small dose of training, a low intensity intervention." However, "The persistence – the durability of the effect was impressive."
Participants were assigned randomly to one of four different cohorts:
• Participants who received instructions and practiced strategies to improve memory of life events and activities.
• Participants who received instruction and practiced strategies to help with problem solving and related issues.
• Participants who received computer-based speed of processing exercises – exercises designed to increase the amount and complexity of information they could process quickly.
• A control group whose members did not participate in any cognitive training program.
When a subset of volunteers finished 80% of their first training sessions, they were offered booster training. These were 60-75 minutes each. They occurred four times, at 11 and 35 months after initial training. Then, all participants came in at one, two, three, five, and ten years after the training was complete, for follow-up testing.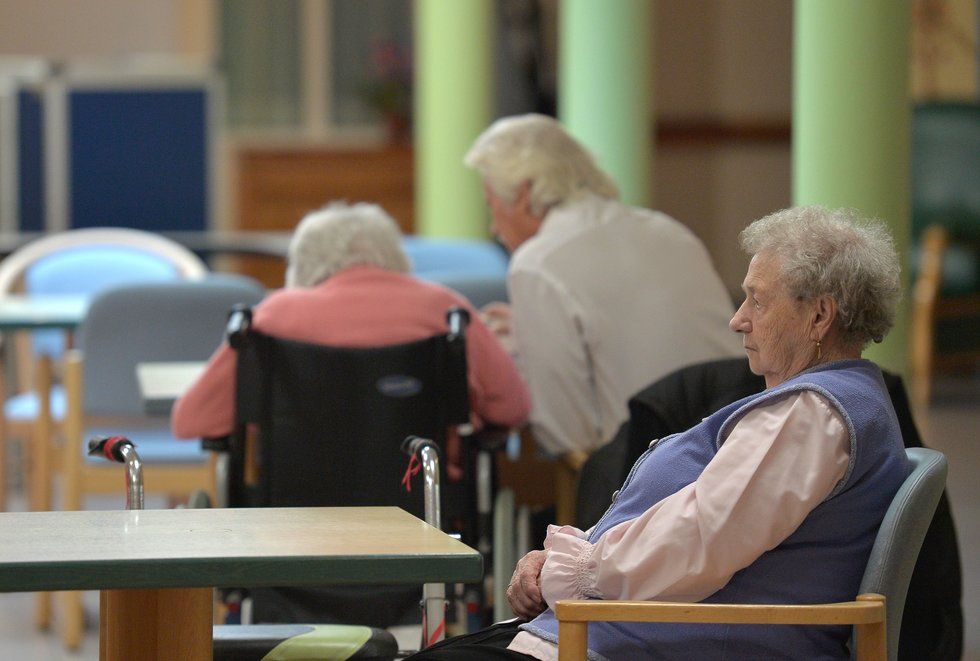 Staying mentally active and socially connected may offer protective benefits. Credit: Getty Images.
Some of the volunteers dropped off due to death or other issues. 1,120 remained. At the 10 year follow-up, 260 volunteers had been diagnosed with dementia. To researchers' astonishment, the dementia risk among those who had taken part in the speed of process training was 29% lower than all other groups. Those who had booster training saw their risk further reduced. This study proves that dementia and Alzheimer's can be prevented at least partially, if one stays intellectually active as he or she ages.
The speed of process exercises included touch screens and "adaptive training" software, which changed the speed and difficulty of each task, depending on user performance. Here, participants were asked to identify objects in the middle of their screen and the location in which it appeared in its periphery, after flashing there for just a moment. Dr. Unverzagt said other effective programs could take place in a classroom setting or in a low-tech way.
He said in the Q&A post that hobbies and social engagement may also lend protective benefits. "As long as the exercises are fun and engaging for you," he said, "there's an indication it could be helpful. On the other hand, if they make you nervous, or get you depressed, don't do them." One limitation is that the sample size was small. A larger scale study is required. Still, these results are encouraging.
To learn more about Alzheimer's and dementia, click here:
What can 3D printing do for medicine? The "sky is the limit," says Northwell Health researcher Dr. Todd Goldstein.
Northwell Health
Sponsored by Northwell Health
Medical professionals are currently using 3D printers to create prosthetics and patient-specific organ models that doctors can use to prepare for surgery.
Eventually, scientists hope to print patient-specific organs that can be transplanted safely into the human body.
Northwell Health, New York State's largest health care provider, is pioneering 3D printing in medicine in three key ways.
New computing theory allows artificial intelligences to store memories.
Credit: Perception and Robotics Group, University of Maryland.
Technology & Innovation
To become autonomous, robots need to perceive the world around them and move at the same time.
Researchers create a theory of hyperdimensional computing to help store robot movement in high-dimensional vectors.
This improvement in perception will allow artificial intelligences to create memories.
If you don't want to know anything about your death, consider this your spoiler warning.
Culture & Religion
For centuries cultures have personified death to give this terrifying mystery a familiar face.
Modern science has demystified death by divulging its biological processes, yet many questions remain.
Studying death is not meant to be a morbid reminder of a cruel fate, but a way to improve the lives of the living.
Riots may ensue as more poor Americans recognize their "miserable" long-term prospects.
Videos
How bad is wealth inequality in the United States? About 1 percent of Americans hold 80 percent of the money.
In the United States, the correlation between the income of parents and the income of their children when they grow up is higher than in any other country in the world.
One of the big underlying reasons for poverty is receiving a crummy education, which in turn leads to crummy jobs. When people recognize their miserable long-term prospects, they are more likely to partake in riots.
Big think's weekly newsletter.
Get smarter faster from the comfort of your inbox.
See our newsletter privacy policy
here
Most Popular
Most Recent
Big think's weekly newsletter.
Get smarter faster from the comfort of your inbox.
See our newsletter privacy policy
here
© Copyright 2007-2019 & BIG THINK, BIG THINK EDGE,
SMARTER FASTER trademarks owned by The Big Think, Inc. All rights reserved.