Should you marry a passionate lover or your best friend? Here's what science says.
Married people even do better during the so-called middle-age slump.
02 January, 2018
We've known for a long time that married people experience better physical and mental health, just so long as they're happily married. Last year, a study out of Carnegie Mellon University found that marriage may have stress relieving properties, as those ensconced in marital bliss carry less of the stress hormone cortisol in their bloodstream, than singles or the divorced. Chronically elevated levels of cortisol can lead to low-level inflammation throughout the body, which is a contributing factor to some of the most dreadful conditions, including diabetes, dementia, and heart disease.
---
There are lots of other advantages to being hitched, such as a lower risk of depression, heart attack, or stroke. The contently married also have a higher likelihood of living longer, of enjoying better financial health, and surviving cancer, should they be diagnosed. Surprisingly, men actually benefit more from a healthy marriage than women. Now, a new study finds that for both sexes, those who consider their spouse their best friend experience even greater benefits. The results were published in the Journal of Happiness Studies.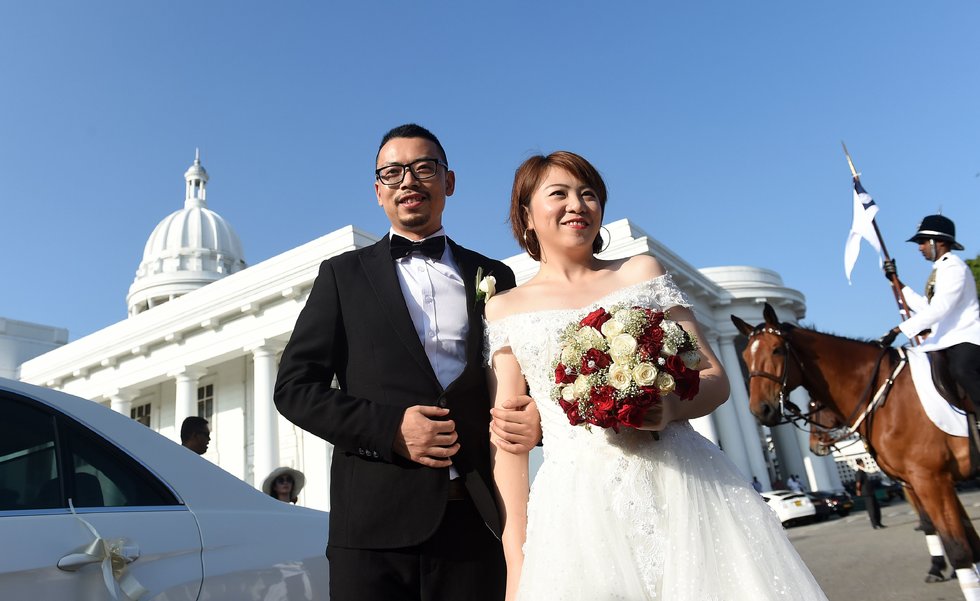 Being married provides a number of physical and mental health benefits. Credit: Getty Images.
Though previous research illustrated the benefits of a good marriage, there's been much debate about why this is. Is it that marriage is so good for us, or that happier people are more likely to get married? Another issue, some previous studies found that after an initial bump, satisfaction scores for married couples actually fell to pre-marriage levels.
Here, researchers from Vancouver School of Economics in Canada decided to investigate. They wanted to know if there was a bump in well-being and how long it lasted. They also looked into what effect if any, friendship had on marriage.
Study authors Shawn Grover and John Helliwell studied data-sets collected from two large-scale UK surveys, the British Household Panel Survey (BHPS) and the Annual Population Survey. With the former, they looked at the years between 1991 and 2009, and the latter 2011 to 2013. The BHPS had 30,000 participants, and the Annual Population Survey 328,000. The average age to get married was around 30 for a man and 28 for a woman.
Married couples did enjoy greater life satisfaction, researchers found, higher than singles, both among the divorced and never married. But is it short-lived? "Even after years the married are still more satisfied," Helliwell said. "This suggests a causal effect at all stages of the marriage, from pre-nuptial bliss to marriages of long-duration." Cohabitating couples showed similar benefits.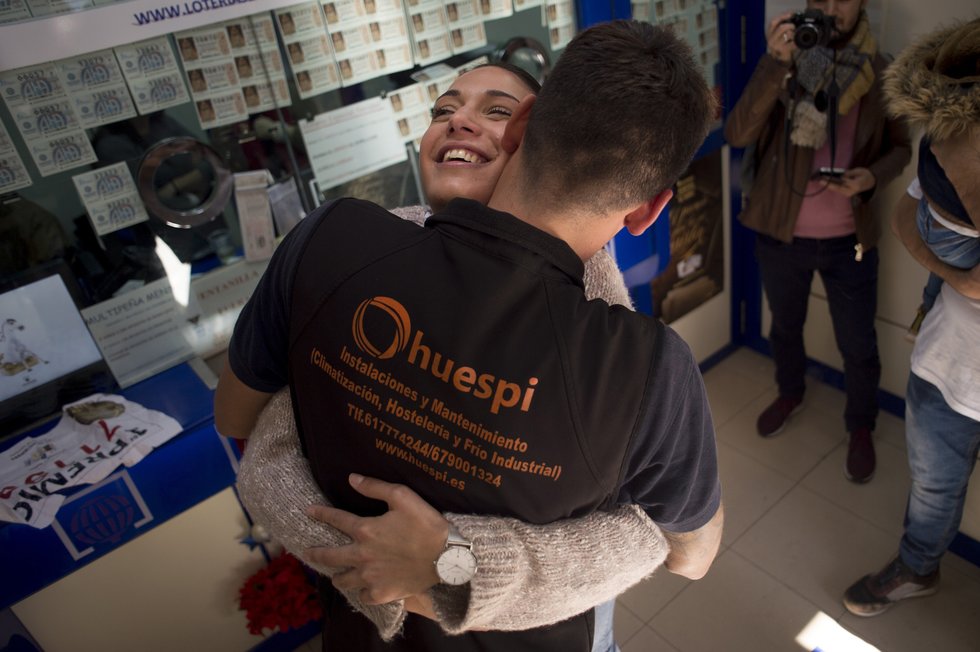 A happy marriage increased life satisfaction for the entire duration of the couple's time together, researchers found. Credit: Getty Images.
One particularly sunny find was that the increase in satisfaction was sustained through middle-age, a period when happiness dips significantly, only to rise again in retirement. Helliwell said, "Marriage may help ease the causes of a mid-life dip in life satisfaction and the benefits of marriage are unlikely to be short-lived."
Researchers also wanted to know what role friendship played. Previous studies found that having friends is essential to happiness. Having friends who share our beliefs, known as "super-friends," are even more crucial. "The well-being benefits of marriage are much greater for those who also regard their spouse as their best friend," Helliwell said. "These benefits are on average about twice as large for people whose spouse is also their best friend."
Around half of all married respondents said their spouse was their best friend. Surprisingly, this particular boost was greater for women than men. One limitation is that the findings can only be applied to Western countries.
Want more insights on the state of marriage today? Click here:
Getty Images
Sponsored by Charles Koch Foundation
Human beings are psychologically hardwired to fear differences
Several recent studies show evidence that digital spaces exacerbate the psychology which contributes to tribalism
Shared experiences of awe, such as space travel, or even simple shared meals, have surprising effectives for uniting opposing groups
Maslow's Hierarchy of Needs is updated for the 21st century in a new study.
Pixabay
Mind & Brain
Maslow's famous "Hierarchy of Needs" describes different levels of human motivation.
A new study updates the hierarchy through modern methods.
The research shows that self-actualized people share 10 specific traits.
For the first time since the Vikings sailed, the Icelandic public will soon be able to worship classical Norse gods like Odin, Thor, and Frigg at a public temple built in their honor.
popular
For the first time since the Vikings sailed, the Icelandic public are worshiping classical Norse gods like Odin, Thor, and Frigg at a public temple built in their honor. "The worship of Odin, Thor, Freya and the other gods of the old Norse pantheon became an officially recognized religion exactly 973 years after Iceland's official conversion to Christianity."
There are two main types of sexual fantasies. One, however, is more destructive than the other.
Sex & Relationships
There are two main types of sexual fantasies.
One of them is more harmful to the a relationship or marriage than the other (by a lot).
Sexually fantasizing about somebody else, though, neither hurts a relationship nor helps it; instead, it has the same mental impact as random daydreaming.

Big think's weekly newsletter.
Get smarter faster from the comfort of your inbox.
See our newsletter privacy policy
here
Most Popular
Most Recent
Big think's weekly newsletter.
Get smarter faster from the comfort of your inbox.
See our newsletter privacy policy
here
© Copyright 2007-2018 & BIG THINK, BIG THINK EDGE,
SMARTER FASTER trademarks owned by The Big Think, Inc. All rights reserved.