Researchers Believe Depression Once Offered Humans an Evolutionary Advantage
Genetic, immune, and neurological components point to evolutionary underpinnings.
14 February, 2017
Around 15 million US adults suffer from depression. 6.9 million American adolescents have been diagnosed. The condition is common. 10% of the population may suffer from significant depression sometime in their life. While 30-50% of folks are bound to feel some sort of depressive symptoms at some point. This isn't relegated to the West.
---
Depressive symptoms have been found in every culture on Earth and throughout history, though at one time it was called melancholia. Unlike other psychiatric disorders, which are rare, depression is fairly common. According to a San Diego University study, depression across the US has increased significantly over the last couple of decades or so, and people are experiencing more symptoms today too, such as difficulty sleeping or concentrating. Suicide is also at a 30 year high. This matches worldwide statistics.
More people in the world today die from their own hand than in wars and car accidents combined. In the US every age group, other than older adults, has been affected. But women and the middle-aged are particularly prone to suicide. Studies have shown that in most cases, depression or some other disorder was the motivating factor. Researchers blame economic anxiety such as financial trouble and job instability and the inability to save for retirement, or even an emergency.
Another reason may be increased social isolation, as the middle-aged have a high rate of divorce. One study even called it a byproduct of modernity. Here the author wrote, "Modern populations are increasingly overfed, malnourished, sedentary, sunlight-deficient, sleep-deprived, and socially-isolated." Chronic diseases are on the rise too, and this may influence the depression rate.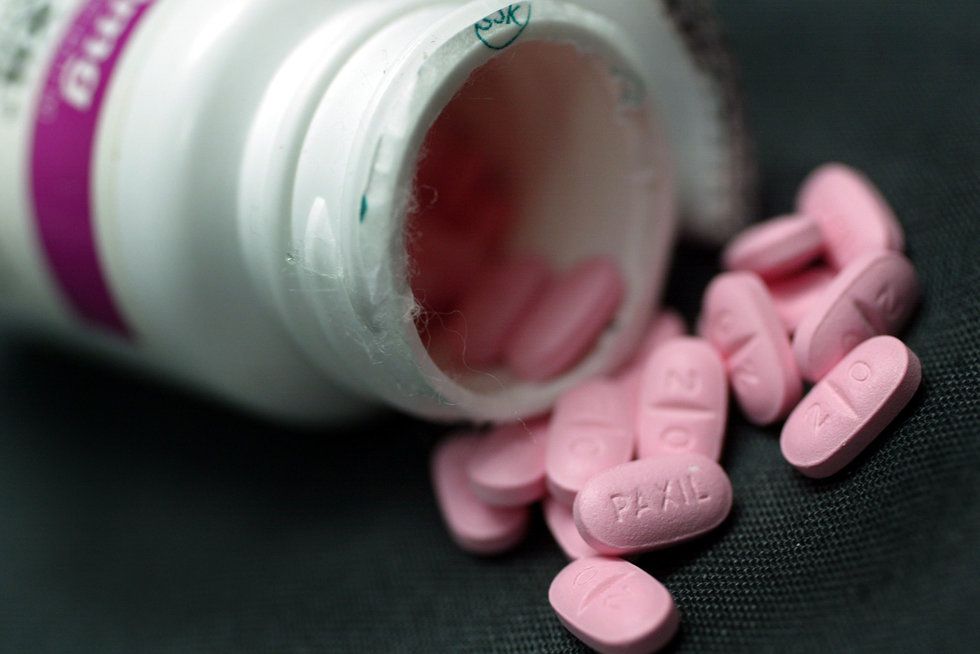 Though effective for some, antidepressants don't help everyone. And several come with worrisome side effects such as suicidal thoughts, leading to the need for a better understanding of depression.
Little is known for sure. But in the last few years, researchers have gained biological insights into the mood disorder and have hypothesized about its purpose. We think of depression as an obstacle to good health and in extreme cases, even survival. But what if at one time, it actually gave one an evolutionary advantage?
Some research points to neurophysiology as the basis for depression. 5HT1A is a serotonin receptor. This is the neurotransmitter that gives us a sense of well-being. In some studies, when this receptor was lacking in rodent models, they were resistant to depressive symptoms. Pharmaceutical companies are currently developing drugs that target this receptor.
Other studies have shown that the brain operates differently in those suffering from depression. An area of the brain known as the ventrolateral prefrontal cortex (VLPFC) shows remarkable activity in the depressed. This area is known to engage analytical thinking. The depressed often ruminate over their problems. When this occurs, the neurons in this region fire on a continuous basis. The 5HT1A receptor is thought to provide the fuel these neurons need to engage the rumination process.
Because of this, scientists posit that depression is a neurological process that helps the person avoid distractions, in order to concentrate on a difficult problem. Evolutionary psychologist Paul Andrews posits this "analytical rumination hypothesis," which states that by promoting a period of rumination, one can come up with a solution and therefore, increase their chances of survival.
There is some evidence to support this theory. Research has shown that the depressed often get more REM sleep, which helps consolidate memories. Also, those with depression have been shown to be better at solving social problems. And social cohesion was extremely important to our early ancestors. If the band couldn't cooperate, how could it survive?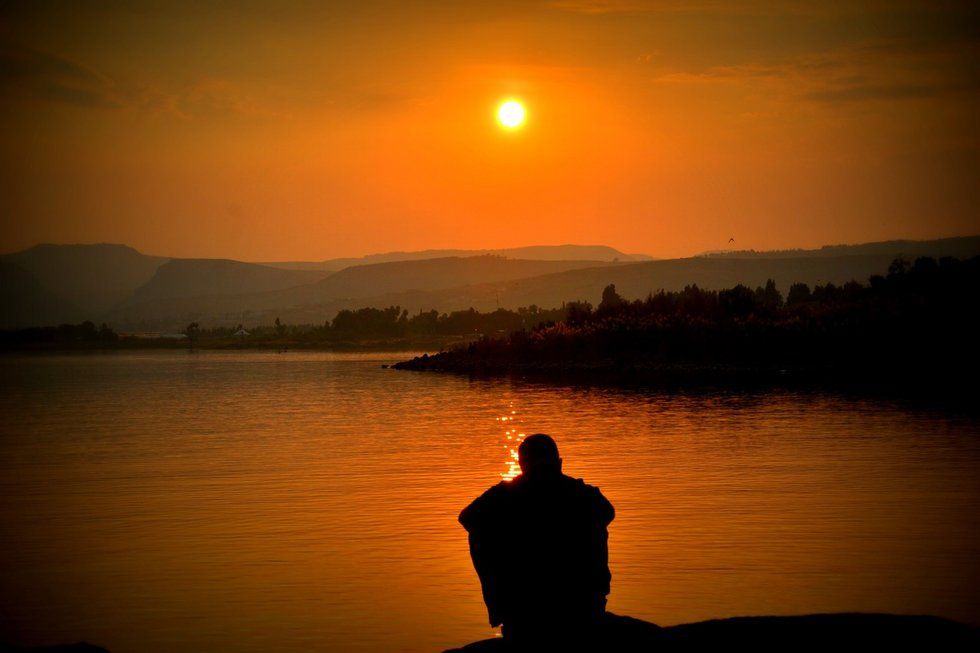 Rumination may have given us an evolutionary advantage.
Another theory is that major depression is an immune response. Those genes which beef up our immune system to fight off infection also increase our risk of depression, according to Andrew Miller, MD of Emory University and his colleague Charles Raison, MD at the University of Arizona. The symptoms we associate with depression including fatigue, a lack of desire to take part in once pleasurable activities, and social withdrawal.
These would have kept a contagion away from the social group, helping to contain the infection. The person also conserves energy, which could be used to aid an immune response. Advances in medical science and public health may have made this reaction obsolete. But for our ancestors, infection was the topmost killer.
A gene mutation known as NPY is associated with an increased inflammatory response. Though this is helpful for fighting off infection, it's also associated with depression. This gene controls a neurotransmitter called Neuropeptide Y, which helps increase our ability to endure stress. Those with a mutated NPY gene saw a stronger immune response, according to researchers the University of Michigan.
But today, it merely causes a higher likelihood of developing depression. Those with this mutation may have an immune system that reacts much like a smoke detector. Though it lies inert, when a stressful event occurs, like an infection, this immune response is triggered, much like how the detector picks up smoke and signals the alarm.
Drs. Miller and Raison attempted to test the "Smoke Detector Principle," by giving depressed patients an anti-inflammatory drug. Turns out, not every person dealing with depression has chronic inflammation. Only some patients responded, those with a certain genetic signature. But these participants saw dramatic improvements.
Knowing how the immune system and major depression are linked could help develop the new and growing field of immunotherapy, while offering a better understanding of the immune system, and more advanced treatments for certain kinds of depression.
A better understanding of the neurological and genetic aspects could reap further insights and novel treatments as well. The biological and evolutionary underpinnings are multifaceted and complex. More research is required, particularly since the need is so great.
To learn one novel approach to treat depression and other disorders, click here: 
Big Think Edge
The meaning of the word 'confidence' seems obvious. But it's not the same as self-esteem.
Confidence isn't just a feeling on your inside. It comes from taking action in the world.
Join Big Think Edge today and learn how to achieve more confidence when and where it really matters.
Researchers hope the technology will further our understanding of the brain, but lawmakers may not be ready for the ethical challenges.
Still from John Stephenson's 1999 rendition of Animal Farm.
Surprising Science
Researchers at the Yale School of Medicine successfully restored some functions to pig brains that had been dead for hours.
They hope the technology will advance our understanding of the brain, potentially developing new treatments for debilitating diseases and disorders.
The research raises many ethical questions and puts to the test our current understanding of death.
The image of an undead brain coming back to live again is the stuff of science fiction. Not just any science fiction, specifically B-grade sci fi. What instantly springs to mind is the black-and-white horrors of films like Fiend Without a Face. Bad acting. Plastic monstrosities. Visible strings. And a spinal cord that, for some reason, is also a tentacle?
But like any good science fiction, it's only a matter of time before some manner of it seeps into our reality. This week's Nature published the findings of researchers who managed to restore function to pigs' brains that were clinically dead. At least, what we once thought of as dead.
What's dead may never die, it seems
The researchers did not hail from House Greyjoy — "What is dead may never die" — but came largely from the Yale School of Medicine. They connected 32 pig brains to a system called BrainEx. BrainEx is an artificial perfusion system — that is, a system that takes over the functions normally regulated by the organ. The pigs had been killed four hours earlier at a U.S. Department of Agriculture slaughterhouse; their brains completely removed from the skulls.
BrainEx pumped an experiment solution into the brain that essentially mimic blood flow. It brought oxygen and nutrients to the tissues, giving brain cells the resources to begin many normal functions. The cells began consuming and metabolizing sugars. The brains' immune systems kicked in. Neuron samples could carry an electrical signal. Some brain cells even responded to drugs.
The researchers have managed to keep some brains alive for up to 36 hours, and currently do not know if BrainEx can have sustained the brains longer. "It is conceivable we are just preventing the inevitable, and the brain won't be able to recover," said Nenad Sestan, Yale neuroscientist and the lead researcher.
As a control, other brains received either a fake solution or no solution at all. None revived brain activity and deteriorated as normal.
The researchers hope the technology can enhance our ability to study the brain and its cellular functions. One of the main avenues of such studies would be brain disorders and diseases. This could point the way to developing new of treatments for the likes of brain injuries, Alzheimer's, Huntington's, and neurodegenerative conditions.
"This is an extraordinary and very promising breakthrough for neuroscience. It immediately offers a much better model for studying the human brain, which is extraordinarily important, given the vast amount of human suffering from diseases of the mind [and] brain," Nita Farahany, the bioethicists at the Duke University School of Law who wrote the study's commentary, told National Geographic.
An ethical gray matter
Before anyone gets an Island of Dr. Moreau vibe, it's worth noting that the brains did not approach neural activity anywhere near consciousness.
The BrainEx solution contained chemicals that prevented neurons from firing. To be extra cautious, the researchers also monitored the brains for any such activity and were prepared to administer an anesthetic should they have seen signs of consciousness.
Even so, the research signals a massive debate to come regarding medical ethics and our definition of death.
Most countries define death, clinically speaking, as the irreversible loss of brain or circulatory function. This definition was already at odds with some folk- and value-centric understandings, but where do we go if it becomes possible to reverse clinical death with artificial perfusion?
"This is wild," Jonathan Moreno, a bioethicist at the University of Pennsylvania, told the New York Times. "If ever there was an issue that merited big public deliberation on the ethics of science and medicine, this is one."
One possible consequence involves organ donations. Some European countries require emergency responders to use a process that preserves organs when they cannot resuscitate a person. They continue to pump blood throughout the body, but use a "thoracic aortic occlusion balloon" to prevent that blood from reaching the brain.
The system is already controversial because it raises concerns about what caused the patient's death. But what happens when brain death becomes readily reversible? Stuart Younger, a bioethicist at Case Western Reserve University, told Nature that if BrainEx were to become widely available, it could shrink the pool of eligible donors.
"There's a potential conflict here between the interests of potential donors — who might not even be donors — and people who are waiting for organs," he said.
It will be a while before such experiments go anywhere near human subjects. A more immediate ethical question relates to how such experiments harm animal subjects.
Ethical review boards evaluate research protocols and can reject any that causes undue pain, suffering, or distress. Since dead animals feel no pain, suffer no trauma, they are typically approved as subjects. But how do such boards make a judgement regarding the suffering of a "cellularly active" brain? The distress of a partially alive brain?
The dilemma is unprecedented.
Setting new boundaries
Another science fiction story that comes to mind when discussing this story is, of course, Frankenstein. As Farahany told National Geographic: "It is definitely has [sic] a good science-fiction element to it, and it is restoring cellular function where we previously thought impossible. But to have Frankenstein, you need some degree of consciousness, some 'there' there. [The researchers] did not recover any form of consciousness in this study, and it is still unclear if we ever could. But we are one step closer to that possibility."
She's right. The researchers undertook their research for the betterment of humanity, and we may one day reap some unimaginable medical benefits from it. The ethical questions, however, remain as unsettling as the stories they remind us of.
The team caught a glimpse of a process that takes 18,000,000,000,000,000,000,000 years.
Image source: Pixabay
Surprising Science
In Italy, a team of scientists is using a highly sophisticated detector to hunt for dark matter.
The team observed an ultra-rare particle interaction that reveals the half-life of a xenon-124 atom to be 18 sextillion years.
The half-life of a process is how long it takes for half of the radioactive nuclei present in a sample to decay.
Big think's weekly newsletter.
Get smarter faster from the comfort of your inbox.
See our newsletter privacy policy
here
Most Popular
Most Recent
Big think's weekly newsletter.
Get smarter faster from the comfort of your inbox.
See our newsletter privacy policy
here
© Copyright 2007-2019 & BIG THINK, BIG THINK EDGE,
SMARTER FASTER trademarks owned by The Big Think, Inc. All rights reserved.