Big ideas.
Once a week.
Subscribe to our weekly newsletter.
Scientists are zeroing in on where intuition comes from, biologically
There's a complex biological system behind our intuition.
29 January, 2018
An event at Stonehenge. Credit: Getty Images.
You know when that "gut feeling" tells you something? Scientists are now starting to zero in on the origin of that feeling. And yes, you should trust it. Previous research has shown that when it comes to decision-making, going with our gut usually makes for a better outcome than if we go on intellect alone.
---
For most of Western civilization, it was thought that the emotions were something to master and keep under control. The intellect, since the time of Plato, has held the highest place of esteem. And yet, modern research shows that most of our decisions are made with a mix of emotional and intellectual insights. We tend to rationalize the emotional aspects later on, and ignore altogether an overwhelming number of biases that also lead us to conclusions.
Intuition has been a popular topic among psychological researchers in recent years. Last year, psychologists at the University of New South Wales in Australia, found a way to quantify intuition, and ran a series of experiments on how much "nonconscious emotional information," from the body (or brain), influences the decision-making process.
They had participants interpret a situation. Were white colored dots on a screen moving left or right? Some of the participants encountered subliminal images meant to stimulate their intuitive response. Researchers found that when participants encountered a positive subliminal image, they were more accurate in their interpretations.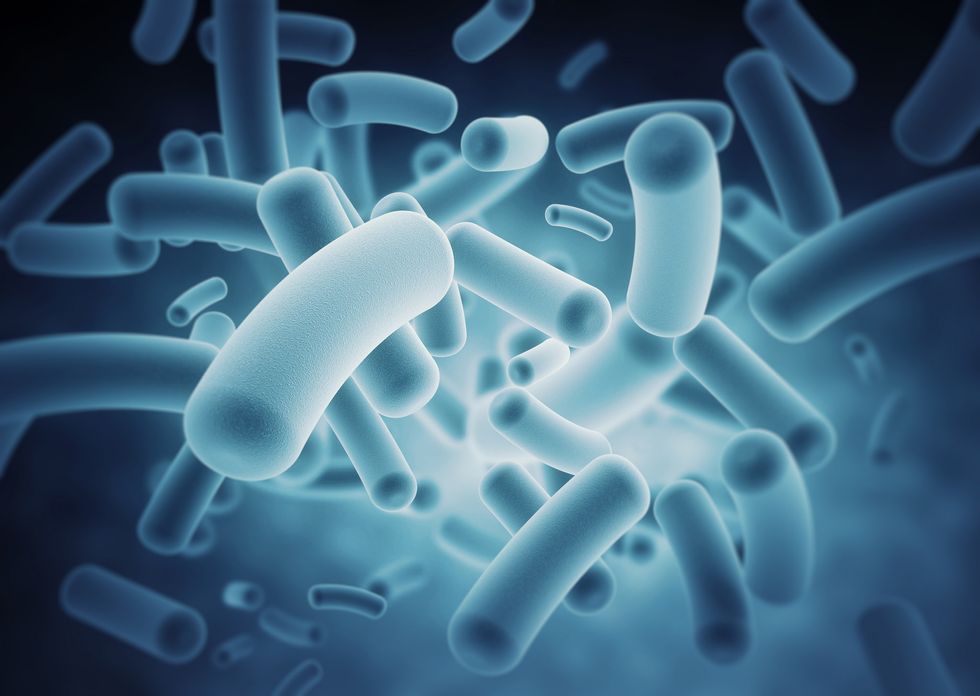 Microflora in the colon may play a role in our intuitive sense. Credit: IBM Research, Flikr.
In this latest study, scientists at the University of Exeter in the UK, looked at how a basic drive, such as hunger, could influence the decision-making process. Their results were published in the journal, Proceedings of the Royal Society B. It seems that our gut can actually "store" memories, and that hunger can trigger a sophisticated series of calculations that make us arrive at a decision, using our intuition or gut—in the literal sense.
This study surrounds computer models set up to see how well an animal could survive in an environment dotted with predators and where food availability fluctuates. Those animals who searched using their cognitive abilities had about the same chance of survival as those who went on gut feeling alone. Prof. John McNamara was the study's co-author. He told Medical News Today, "If it costs a lot of resources to be so clever." As a result natural selection "found a cheaper way to make decisions."
A rabbit in the wild for instance, might be motivated by hunger to eat some clover. But noticing a patch near a wolf, hidden in the tall grass next to the clover, could indicate not only to steer clear, but also help the bunny realize that there hasn't been a lot of food in this area, lately anyway. This would cause it to move on to a completely new territory. Hunger actually jars the memory, which causes the rabbit to be more careful. This doesn't just lend insight into animal behavior but ours as well, according to the study's lead author, Dr. Andrew Higginson.
He said of the findings, "Our model explains why there is [a] link between our gut and our decisions: hunger can act as a memory telling us there's not been much food around, which it's important to respond to in the wild." He added, "The usefulness of such memory means that animals, including humans, may appear to be processing a great deal of information in the brain when in fact they are just following their gut."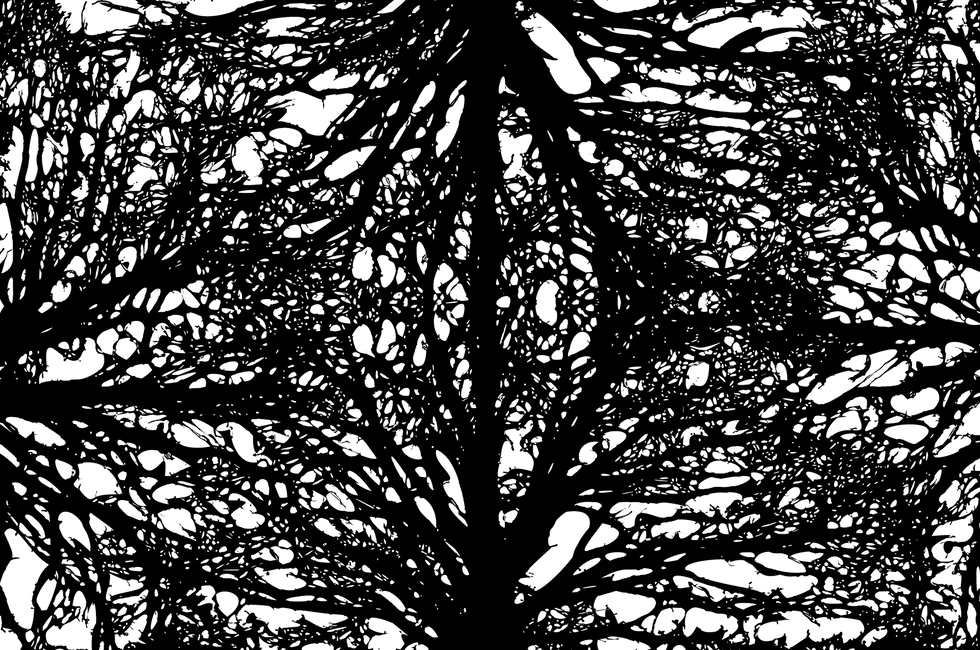 One of two different nerve systems may be the source of intuition or that "gut feeling." Credit: geralt, Pixababy.
Researchers say other feelings may bring up memories "encoded" within an animal or human's gut, in order to aid in decision-making. So where does this come from, biologically? We know that there's an important connection between the microbiome and mental health.
One type of helpful bacteria in the digestive system makes serotonin—the neurotransmitter responsible our sense of well being. Another type produces brain-derived neurotrophic factor (BDNF), which aids memory and learning, by encouraging the formation of new neural connections. Though residing throughout the digestive tract, research has mainly focused on the colonies of the large intestine.
Another possible source is the vagus nerve, one of the longest in the body. While it was originally thought that signals went one way, from the brain to the gut, we now know that signal traffic travels in both directions.
Dr. Emeran Mayer is a professor of medicine at UCLA. He told Smithsonian Magazine that it actually might be gut microflora, interacting in a collaborative way with the vagus nerve and the brain. "The vagal pathway is activated by serotonin released in the gut from cells that respond to signals from microbiota," he said. Could this also be the source of our intuition?
Another potential pathway is the enteric nervous system or "gut brain." This is a system of nerves, considered a single entity, interwoven throughout the esophagus, stomach, and the intestines.
Want to learn more about the biological basis for intuition? Click here:
Even before publication, health agencies were asking the journal not to publish the research.
Surprising Science
A new study in the Annals of Internal Medicine found little correlation between red meat consumption and health problems.
A number of organizations immediately contested the evidence, claiming it to be based on an irrelevant system of analysis.
Beef and dairy production is one of the leading drivers of climate change, forcing humans to weigh personal health against the environment.
It is perhaps fitting that just as McDonald's introduces meatless burgers, a new study, published in the journal, Annals of Internal Medicine, is overturning years' worth of dietary recommendations that we eat less red meat. Not that everyone is taking the study as the final word, however.
A panel of fourteen researchers and three community members from seven countries (reporting no conflicts of interest), directed by Dalhousie University epidemiologist, Bradley Johnson, studied 61 articles on all-cause mortality that included a total of four million participants. The team also reviewed dozens of trials linking red meat to cancer, heart disease, and mortality. The team concluded that the evidence between red meat, both unprocessed and processed, and health problems is "low to very low."
The study took three years to complete. Researchers from a range of cultures were included to ensure diversity of thought, while each professional was vetted for perceived conflicts of interest. When considering both processed and unprocessed red meat, 11 researchers voted for adults (age 18 and over) to continue eating recommended allowances and not cut down. In each study, three researchers offered a "weak recommendation" for reducing intake.
For the record, the average American adult consumes an average of 4.5 servings of red meat per week.
Organizations such as The American Heart Association and the American Cancer Society immediately came out against the study, with some groups suggesting that the journal withhold publication. They believed that not only would this information contradict years of findings, but it would "erode public trust in scientific research."
To be fair, that's the nature of science: If evidence overturns pre-existing norms, that evidence should be considered. However, we need to take a more holistic look at this picture.
Gut Bacteria and Red Meat: Highlight from Cancer and Diet
Nutrition science is tricky. Not only do self-endowed "life coaches" and fitness trainers not certified in nutrition offer unsolicited advice, actual scientific bodies find it hard to come to conclusions. One of the biggest issues: It's nearly impossible to isolate macronutrients or entire classes of food given their interactions with all the other food you consume. A burger doesn't have the same effect on your body as a burger with mayonnaise on a bun; whether you drink water or soda to accompany that meal matters too.

The main contention comes from the type of analysis the researchers used. As Harvard nutrition scientist, Frank Hu, says, the GRADE systematic approach was introduced for evaluating drug trials, not nutrition science. Alongside his colleagues, Hu published an article countering the results of the meta-analyses, coming to four conclusions:
The new guidelines are not justified as they contradict the evidence generated from their own meta-analyses
The publication of these studies and the meat guidelines in a major medical journal is unfortunate because following the new guidelines may potentially harm individuals' health, public health, and planetary health
This is a prime example where one must look beyond the headlines and abstract conclusions
These studies should not change current recommendations on healthy and balanced eating patterns for the prevention of chronic diseases
Close-up of Impossible Whopper, a meat-free item using engineered, plant-protein based burger patty from food technology company Impossible, during a limited market test at a Burger King restaurant in the San Francisco Bay Area, Danville, California, June 26, 2019.
Photo by Smith Collection/Gado/Getty Images
As with many topics in American discourse, our diet has become polarized. Those that claim that humans were not designed to eat meat are ignorant of how our biology (and cultures) evolved. As primatologist Richard Wrangham writes, the greatest culinary advancement in history was fire. Cooking made nutrients available much more quickly—a burger on a grill is more nutritious than chewing on raw meat. And meat is something our ancestors definitively ate whenever they could.

What also doesn't help is a sentiment that has been batted around the holistic blogosphere: that meat is toxic. To be fair, growth hormones and factory farming have increased the potential for toxicity in our food supply. But meat itself is not inherently toxic to our digestive system. As Harvard paleoanthropologist, Daniel Lieberman, writes, given our ancestors' adaptation to diverse climates, there is no "optimal diet." We ate what we could source. That said, meat consumption offered a particularly important boon to our biology.
"By incorporating meat in the diet and relying more on food processing, early Homo was able to spend much less energy digesting its food and could thus devote more energy toward growing and paying for a larger brain."
Yet that doesn't mean we need to eat meat, at least not as much of it was we do. Beyond sating our biological impulse, industrial agriculture—specifically, beef and dairy production—is one of the biggest drivers of climate change. Beef is extremely taxing on the environment, much more so than chicken or pork agriculture.
From a climate perspective, plant-based diets are less taxing, though you often run into the problem of nutrient loss due to monocropping. Plant-based burgers might be all the rage, but that also doesn't mean they're healthy, which brings into question whether or not it makes sense to sacrifice personal health for a perceived environmental gain.
An easy answer? Not here.
One thing is clear: The current rate of beef production is unsustainable. Whether or not 4.5 servings of red meat will increase your risk of cancer or heart disease might remain a source of contention. But a more important question remains: If reducing your meat intake is better for the environment (and therefore everyone's health), isn't that a wiser decision to make?
--
Gain-of-function mutation research may help predict the next pandemic — or, critics argue, cause one.
Coronavirus
This article was originally published on our sister site, Freethink.
"I was intrigued," says Ron Fouchier, in his rich, Dutch-accented English, "in how little things could kill large animals and humans."
It's late evening in Rotterdam as darkness slowly drapes our Skype conversation.
This fascination led the silver-haired virologist to venture into controversial gain-of-function mutation research — work by scientists that adds abilities to pathogens, including experiments that focus on SARS and MERS, the coronavirus cousins of the COVID-19 agent.
If we are to avoid another influenza pandemic, we will need to understand the kinds of flu viruses that could cause it. Gain-of-function mutation research can help us with that, says Fouchier, by telling us what kind of mutations might allow a virus to jump across species or evolve into more virulent strains. It could help us prepare and, in doing so, save lives.
Many of his scientific peers, however, disagree; they say his experiments are not worth the risks they pose to society.
A virus and a firestorm
The Dutch virologist, based at Erasmus Medical Center in Rotterdam, caused a firestorm of controversy about a decade ago, when he and Yoshihiro Kawaoka at the University of Wisconsin-Madison announced that they had successfully mutated H5N1, a strain of bird flu, to pass through the air between ferrets, in two separate experiments. Ferrets are considered the best flu models because their respiratory systems react to the flu much like humans.
The mutations that gave the virus its ability to be airborne transmissible are gain-of-function (GOF) mutations. GOF research is when scientists purposefully cause mutations that give viruses new abilities in an attempt to better understand the pathogen. In Fouchier's experiments, they wanted to see if it could be made airborne transmissible so that they could catch potentially dangerous strains early and develop new treatments and vaccines ahead of time.
The problem is: their mutated H5N1 could also cause a pandemic if it ever left the lab. In Science magazine, Fouchier himself called it "probably one of the most dangerous viruses you can make."
Just three special traits
Recreated 1918 influenza virionsCredit: Cynthia Goldsmith / CDC / Dr. Terrence Tumpey / Public domain via Wikipedia
For H5N1, Fouchier identified five mutations that could cause three special traits needed to trigger an avian flu to become airborne in mammals. Those traits are (1) the ability to attach to cells of the throat and nose, (2) the ability to survive the colder temperatures found in those places, and (3) the ability to survive in adverse environments.

A minimum of three mutations may be all that's needed for a virus in the wild to make the leap through the air in mammals. If it does, it could spread. Fast.
Fouchier calculates the odds of this happening to be fairly low, for any given virus. Each mutation has the potential to cripple the virus on its own. They need to be perfectly aligned for the flu to jump. But these mutations can — and do — happen.
"In 2013, a new virus popped up in China," says Fouchier. "H7N9."
H7N9 is another kind of avian flu, like H5N1. The CDC considers it the most likely flu strain to cause a pandemic. In the human outbreaks that occurred between 2013 and 2015, it killed a staggering 39% of known cases; if H7N9 were to have all five of the gain-of-function mutations Fouchier had identified in his work with H5N1, it could make COVID-19 look like a kitten in comparison.
H7N9 had three of those mutations in 2013.
Gain-of-function mutation: creating our fears to (possibly) prevent them
Flu viruses are basically eight pieces of RNA wrapped up in a ball. To create the gain-of-function mutations, the research used a DNA template for each piece, called a plasmid. Making a single mutation in the plasmid is easy, Fouchier says, and it's commonly done in genetics labs.
If you insert all eight plasmids into a mammalian cell, they hijack the cell's machinery to create flu virus RNA.
"Now you can start to assemble a new virus particle in that cell," Fouchier says.
One infected cell is enough to grow many new virus particles — from one to a thousand to a million; viruses are replication machines. And because they mutate so readily during their replication, the new viruses have to be checked to make sure it only has the mutations the lab caused.
The virus then goes into the ferrets, passing through them to generate new viruses until, on the 10th generation, it infected ferrets through the air. By analyzing the virus's genes in each generation, they can figure out what exact five mutations lead to H5N1 bird flu being airborne between ferrets.
And, potentially, people.
"This work should never have been done"
The potential for the modified H5N1 strain to cause a human pandemic if it ever slipped out of containment has sparked sharp criticism and no shortage of controversy. Rutgers molecular biologist Richard Ebright summed up the far end of the opposition when he told Science that the research "should never have been done."
"When I first heard about the experiments that make highly pathogenic avian influenza transmissible," says Philip Dormitzer, vice president and chief scientific officer of viral vaccines at Pfizer, "I was interested in the science but concerned about the risks of both the viruses themselves and of the consequences of the reaction to the experiments."
In 2014, in response to researchers' fears and some lab incidents, the federal government imposed a moratorium on all GOF research, freezing the work.
Some scientists believe gain-of-function mutation experiments could be extremely valuable in understanding the potential risks we face from wild influenza strains, but only if they are done right. Dormitzer says that a careful and thoughtful examination of the issue could lead to processes that make gain-of-function mutation research with viruses safer.
But in the meantime, the moratorium stifled some research into influenzas — and coronaviruses.
The National Academy of Science whipped up some new guidelines, and in December of 2017, the call went out: GOF studies could apply to be funded again. A panel formed by Health and Human Services (HHS) would review applications and make the decision of which studies to fund.
As of right now, only Kawaoka and Fouchier's studies have been approved, getting the green light last winter. They are resuming where they left off.
Pandora's locks: how to contain gain-of-function flu
Here's the thing: the work is indeed potentially dangerous. But there are layers upon layers of safety measures at both Fouchier's and Kawaoka's labs.
"You really need to think about it like an onion," says Rebecca Moritz of the University of Wisconsin-Madison. Moritz is the select agent responsible for Kawaoka's lab. Her job is to ensure that all safety standards are met and that protocols are created and drilled; basically, she's there to prevent viruses from escaping. And this virus has some extra-special considerations.
The specific H5N1 strain Kawaoka's lab uses is on a list called the Federal Select Agent Program. Pathogens on this list need to meet special safety considerations. The GOF experiments have even more stringent guidelines because the research is deemed "dual-use research of concern."
There was debate over whether Fouchier and Kawaoka's work should even be published.
"Dual-use research of concern is legitimate research that could potentially be used for nefarious purposes," Moritz says. At one time, there was debate over whether Fouchier and Kawaoka's work should even be published.
While the insights they found would help scientists, they could also be used to create bioweapons. The papers had to pass through a review by the U.S. National Science Board for Biosecurity, but they were eventually published.
Intentional biowarfare and terrorism aside, the gain-of-function mutation flu must be contained even from accidents. At Wisconsin, that begins with the building itself. The labs are specially designed to be able to contain pathogens (BSL-3 agricultural, for you Inside Baseball types).
They are essentially an airtight cement bunker, negatively pressurized so that air will only flow into the lab in case of any breach — keeping the viruses pushed in. And all air in and out of the lap passes through multiple HEPA filters.
Inside the lab, researchers wear special protective equipment, including respirators. Anyone coming or going into the lab must go through an intricate dance involving stripping and putting on various articles of clothing and passing through showers and decontamination.
And the most dangerous parts of the experiment are performed inside primary containment. For example, a biocontainment cabinet, which acts like an extra high-security box, inside the already highly-secure lab (kind of like the radiation glove box Homer Simpson is working in during the opening credits).
"Many people behind the institution are working to make sure this research can be done safely and securely." — REBECCA MORITZ
The Federal Select Agent program can come and inspect you at any time with no warning, Moritz says. At the bare minimum, the whole thing gets shaken down every three years.
There are numerous potential dangers — a vial of virus gets dropped; a needle prick; a ferret bite — but Moritz is confident that the safety measures and guidelines will prevent any catastrophe.
"The institution and many people behind the institution are working to make sure this research can be done safely and securely," Moritz says.
No human harm has come of the work yet, but the potential for it is real.
"Nature will continue to do this"
They were dead on the beaches.
In the spring of 2014, another type of bird flu, H10N7, swept through the harbor seal population of northern Europe. Starting in Sweden, the virus moved south and west, across Denmark, Germany, and the Netherlands. It is estimated that 10% of the entire seal population was killed.
The virus's evolution could be tracked through time and space, Fouchier says, as it progressed down the coast. Natural selection pushed through gain-of-function mutations in the seals, similarly to how H5N1 evolved to better jump between ferrets in his lab — his lab which, at the time, was shuttered.
"We did our work in the lab," Fouchier says, with a high level of safety and security. "But the same thing was happening on the beach here in the Netherlands. And so you can tell me to stop doing this research, but nature will continue to do this day in, day out."
Critics argue that the knowledge gained from the experiments is either non-existent or not worth the risk; Fouchier argues that GOF experiments are the only way to learn crucial information on what makes a flu virus a pandemic candidate.
"If these three traits could be caused by hundreds of combinations of five mutations, then that increases the risk of these things happening in nature immensely," Fouchier says.
"With something as crucial as flu, we need to investigate everything that we can," Fouchier says, hoping to find "a new Achilles' heel of the flu that we can use to stop the impact of it."
From "mutilated males" to "wandering wombs," dodgy science affects how we view the female body still today.
Credit
: Hà Nguyễn via Unsplash
Sex & Relationships
The history of medicine and biology often has been embarrassingly wrong when it comes to female anatomy and was surprisingly resistant to progress.
Aristotle and the ancient Greeks are much to blame for the mistaken notion of women as cold, passive, and little more than a "mutilated man."
Thanks to this dubious science, and the likes of Sigmund Freud, we live today with a legacy that judges women according to antiquated biology and psychology.
The story of medicine has not been particularly kind to women. Not only was little anatomical or scientific research done on women or on women-specific issues, doctors often treated them differently.
Even today, women are up to ten times more likely to have their symptoms explained away as being psychological or psychosomatic than men. Worryingly, women are 50 percent more likely to be misdiagnosed after a heart attack, and drugs designed for "everyone" are actually much less effective (for pain) or too effective (for sleeping) in women.
Are these differences real or imagined? And what can the history of female medicine teach us about where we are today?
A mutilated male
Aristotle is rightly considered one of the greatest minds of all time and is recognized as the founding father of many disciplines, including biology. He was one of the most rigorous and comprehensive scientists and field researchers the world had known. He categorized a large number of species based on a wide range of traits, such as movement, longevity, and sensory capacity. His views on women, then, stemmed from what he thought of as good, proper study. The problem is that he got pretty much all of it wrong.
According to Aristotle, during pregnancy, it was the man who, alone, contributed the all-important "form" of a fetus (that is, its defining nature and personality), whereas the woman provided only the matter (that is, the environment and sustenance to grow the fetus, which was provided by the menstrual blood).
From this, Aristotle extrapolated all sorts of dubious conclusions. He ventured that the man was superior, active, and dominant, and the woman inferior, passive, and submissive. As such, the woman's role was to nurture children, run a household, and be silent and obedient — political and cultural manifestations of dodgy biology. If women did not provide a child's form and nature, how important could they really be?
Given this passivity, Aristotle argued that the woman must be associated with other passive things, like being cold and slow. The man, being dynamic and energetic, must be hot and fast. From this, Aristotle concluded that any defects or problems in childbirth can only be due to the sluggishness of the female womb. Even the positive biological aspects of being female, such as greater longevity, were put down to this cold rigidity — a lack of metabolism and spirit. Most notorious of all, since Aristotle believed that female children were themselves the result of an incomplete and underdeveloped gestation, women were simply "mutilated males" whose mothers' cold wombs had overpowered the warm, vital, male sperm.
Aristotle can still be counted as a great mind, but when it came to women, his ideas have not aged well in just how far they negatively influenced what came after. Given that his works were seen as the authority well into the 16th century, he left quite the pernicious legacy.
A wandering womb
But, how much can we really blame Aristotle? Without the aid of modern scientific equipment, physicians and biologists were left to guess about female anatomy. Unfortunately, the damage was done, and Aristotle's ideas of a troublesome uterus became so mainstream that they led to one of the more bizarre ideas in medical history: the wandering womb.
The "wandering womb" is the idea that the womb is actually some kind of roaming parasite in the body, possibly even a separate organism. According to this theory, after a woman menstruates, her womb becomes hot and dry and so becomes extra mobile. It is transformed into a voracious hunter. The womb will dart from organ to organ, seeking to steal its moisture and other vital fluids. This parasitic behavior caused all sorts of (female only) illnesses.
If a woman had asthma, the womb was leeching the lungs. Stomach aches, it was in the gut. And if it attacked the heart (which the ancients thought was the source of our thoughts), then it would cause all manner of mental health issues. In fact, the Greek word for womb is "hystera," and so when we call someone (often a woman) hysterical, we are saying that their womb is causing mischief.
The "solutions" or "remedies" for a wandering womb were as strange as the theory. Since the womb was supposed to be attracted to sweet smells, placing flowers or perfumes around the vagina would "lure" it down. On the flip side, if you smoked noxious substances or ate disgusting foods, it would "repel" the womb away. By using all manner of smells, you could make the womb move wherever you wanted.
The oddest "remedy" — and most male-centric of all — is that, since the wandering womb was said to be caused by heat and dryness, a good solution would be male semen, which was thought of as cooling and wet. And so, the ancient and highly inaccurate myth was born that sex could cure a woman of her "hysteria."
A lingering problem
We live today with the legacy of this kind of thinking. Freud was much taken with the idea of "hysteria," and although he did accept that men could be subject to it as well, he believed it was overwhelmingly a female problem caused by female biology. The woman, for Freud, is mostly defined by her "sexual function." What Freud calls "normal femininity" (the preferred and best outcome) is defined by passivity. A woman's ideal development is one which moves from being active and "phallic" to passive and vaginal.
Nowadays, Freud and Aristotle's legacy lies in just how easily women are defined by their sexuality. Given that men and women, both, are equally dependent on their biology, it is curious how much more often women are reduced to theirs. The idea that women are more emotional or slaves to their hormones than men is still a depressingly familiar trope. It is an idea that goes back to the Greeks.
If we think biology is important to who we are (as it most certainly is), we ought to make sure that the biology is as good and accurate as it can be.
Jonny Thomson teaches philosophy in Oxford. He runs a popular Instagram account called Mini Philosophy (@philosophyminis). His first book is Mini Philosophy: A Small Book of Big Ideas.
Mind & Brain
People tend to reflexively assume that fun events – like vacations – will go by really quickly.
Scroll down to load more…