After death, you're aware that you've died, say scientists
Some evidence attributes a certain neurological phenomenon to a near death experience.
24 October, 2017
Time of death is considered when a person has gone into cardiac arrest. This is the cessation of the electrical impulse that drive the heartbeat. As a result, the heart locks up. The moment the heart stops is considered time of death. But does death overtake our mind immediately afterward or does it slowly creep in?
---
Some scientists have studied near death experiences (NDEs) to try to gain insights into how death overcomes the brain. What they've found is remarkable, a surge of electricity enters the brain moments before brain death. One 2013 study out of the University of Michigan, which examined electrical signals inside the heads of rats, found they entered a hyper-alert state just before death.
Scientists are beginning to think an NDE is caused by reduced blood flow, coupled with abnormal electrical behavior inside the brain. So the stereotypical tunnel of white light might derive from a surge in neural activity. Dr. Sam Parnia is the director of critical care and resuscitation research, at NYU Langone School of Medicine, in New York City. He and colleagues are investigating exactly how the brain dies.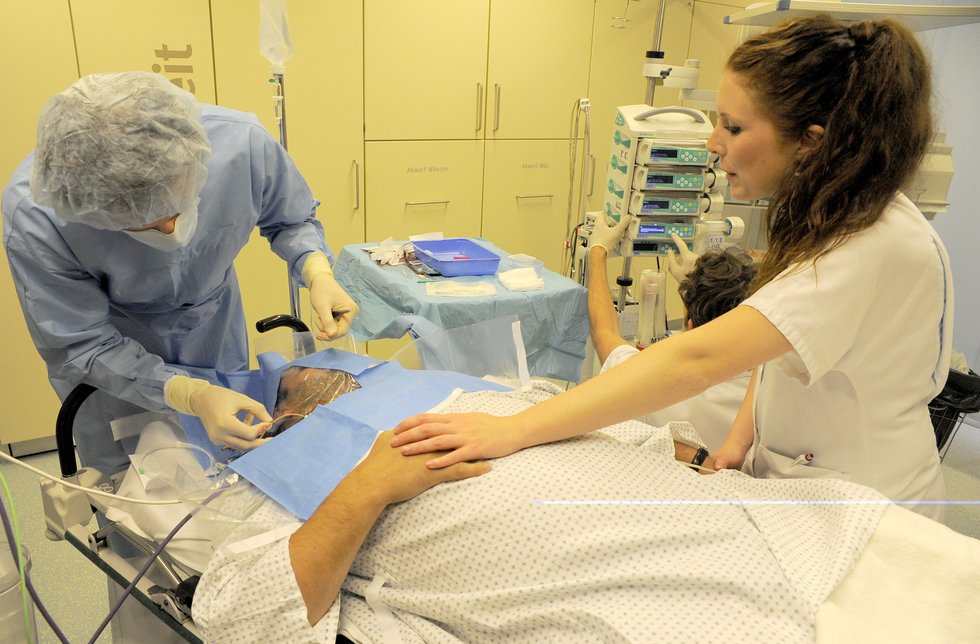 Our cerebral cortex is likely active 2-20 seconds after cardiac arrest. Credit: Getty Images.
In previous work, he's conducted animal studies looking at the moments before and after death. He's also investigated near death experiences. "Many times, those who have had such experiences talk about floating around the room and being aware of the medical team working on their body," Dr. Parnia told Live Science. "They'll describe watching doctors and nurses working and they'll describe having awareness of full conversations, of visual things that were going on, that would otherwise not be known to them."
Medical staff confirm this, he said. So how could those who were technically dead be cognizant of what's happening around them? Even after our breathing and heartbeat stops, we're conscious for about 2-20 seconds, Dr. Parnia says. That's how long the cerebral cortex is thought to last without oxygen. This is the thinking and decision-making part of the brain. It's also responsible for deciphering the information gathered from our senses.
According to Parnia during this period, "You lose all your brain stem reflexes — your gag reflex, your pupil reflex, all that is gone." Brain waves from the cerebral cortex soon become undetectable. Even so, it can take hours for our thinking organ to fully shut down.
Usually, when the heart stops beating, someone performs CPR (cardiopulmonary resuscitation). This will provide about 15% of the oxygen needed to perform normal brain function. "If you manage to restart the heart, which is what CPR attempts to do, you'll gradually start to get the brain functioning again," Parnia said. "The longer you're doing CPR, those brain cell death pathways are still happening — they're just happening at a slightly slower rate."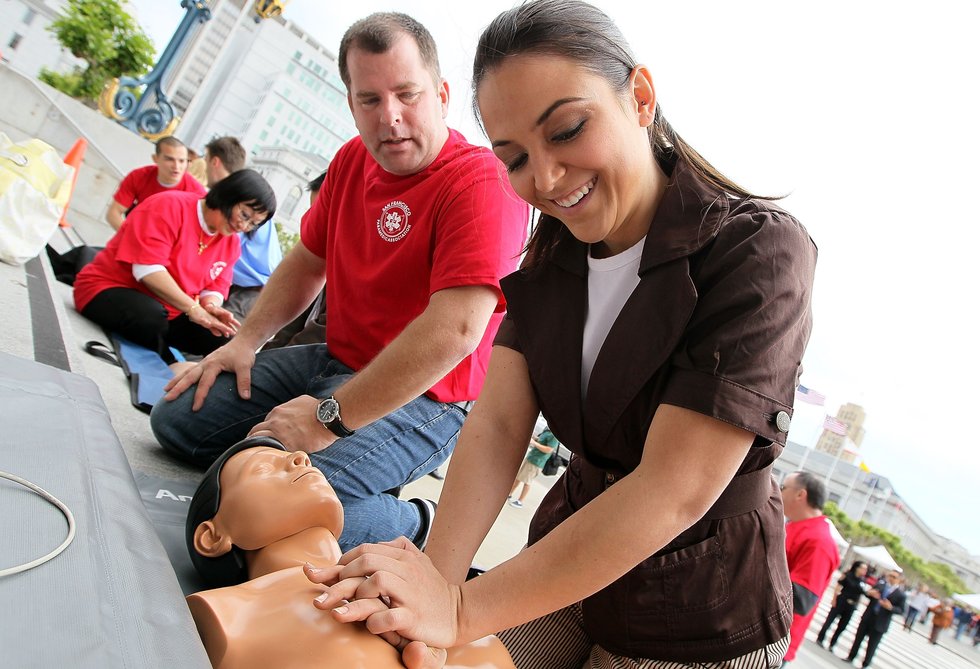 CPR may help retain some brain function for longer. Credit: Getty Images.
Dr. Parnia's latest, ongoing study looks at large numbers of Europeans and Americans who have experienced cardiac arrest and survived. "In the same way that a group of researchers might be studying the qualitative nature of the human experience of 'love,'" he said, "we're trying to understand the exact features that people experience when they go through death, because we understand that this is going to reflect the universal experience we're all going to have when we die."
One of the objectives is to observe how the brain acts and reacts during cardiac arrest, through the process of death, and during revival. How much oxygen exactly does it take to reboot the brain? How is the brain affected after revival? Learning where the lines are drawn might improve resuscitation techniques, which could save countless lives per year.
"At the same time, we also study the human mind and consciousness in the context of death," Parnia said, "to understand whether consciousness becomes annihilated or whether it continues after you've died for some period of time — and how that relates to what's happening inside the brain in real time."
For more on the scientific perspective on a near death experience, click here:
The way that you think about stress can actually transform the effect that it has on you – and others.
Big Think Edge
Stress is contagious, and the higher up in an organization you are the more your stress will be noticed and felt by others.
Kelly McGonigal teaches "Reset your mindset to reduce stress" for Big Think Edge.

Subscribe to Big Think Edge before we launch on March 30 to get 20% off monthly and annual memberships.
These quick bursts of inspiration will brighten your day in 10 minutes or less.

Explore a legendary philosopher's take on how society fails to prepare us for education and progress.
Alan Watts.
Personal Growth
Alan Watts was an instrumental figure in the 1960s counterculture revolution.
He believed that we put too much of a focus on intangible goals for our educational and professional careers.
Watts believed that the whole educational enterprise is a farce compared to how we should be truly living our lives.
How can we use the resources that are already on the Moon to make human exploration of the satellite as economical as possible?
The All-Terrain Hex-Limbed Extra-Terrestrial Explorer (ATHLETE), a prototype heavy-lift utility vehicle to support future human exploration of extraterrestrial surfaces, at right, is parked beside the Habitat Demonstration Unit - Pressurized Excursion Module (HDU-PEM), at left, a concept off-Earth living and work quarters for astronauts stationed on asteroids, the moon or Mars, 15 September 2010. Photo by: ROBYN BECK/AFP/Getty Images
Technology & Innovation
If you were transported to the Moon this very instant, you would surely and rapidly die. That's because there's no atmosphere, the surface temperature varies from a roasting 130 degrees Celsius (266 F) to a bone-chilling minus 170 C (minus 274 F). If the lack of air or horrific heat or cold don't kill you then micrometeorite bombardment or solar radiation will. By all accounts, the Moon is not a hospitable place to be.

Big think's weekly newsletter.
Get smarter faster from the comfort of your inbox.
See our newsletter privacy policy
here
Most Popular
Most Recent
Big think's weekly newsletter.
Get smarter faster from the comfort of your inbox.
See our newsletter privacy policy
here
© Copyright 2007-2018 & BIG THINK, BIG THINK EDGE,
SMARTER FASTER trademarks owned by The Big Think, Inc. All rights reserved.