After death, you're aware that you've died, say scientists
Some evidence attributes a certain neurological phenomenon to a near death experience.
24 October, 2017
Time of death is considered when a person has gone into cardiac arrest. This is the cessation of the electrical impulse that drive the heartbeat. As a result, the heart locks up. The moment the heart stops is considered time of death. But does death overtake our mind immediately afterward or does it slowly creep in?
---
Some scientists have studied near death experiences (NDEs) to try to gain insights into how death overcomes the brain. What they've found is remarkable, a surge of electricity enters the brain moments before brain death. One 2013 study out of the University of Michigan, which examined electrical signals inside the heads of rats, found they entered a hyper-alert state just before death.
Scientists are beginning to think an NDE is caused by reduced blood flow, coupled with abnormal electrical behavior inside the brain. So the stereotypical tunnel of white light might derive from a surge in neural activity. Dr. Sam Parnia is the director of critical care and resuscitation research, at NYU Langone School of Medicine, in New York City. He and colleagues are investigating exactly how the brain dies.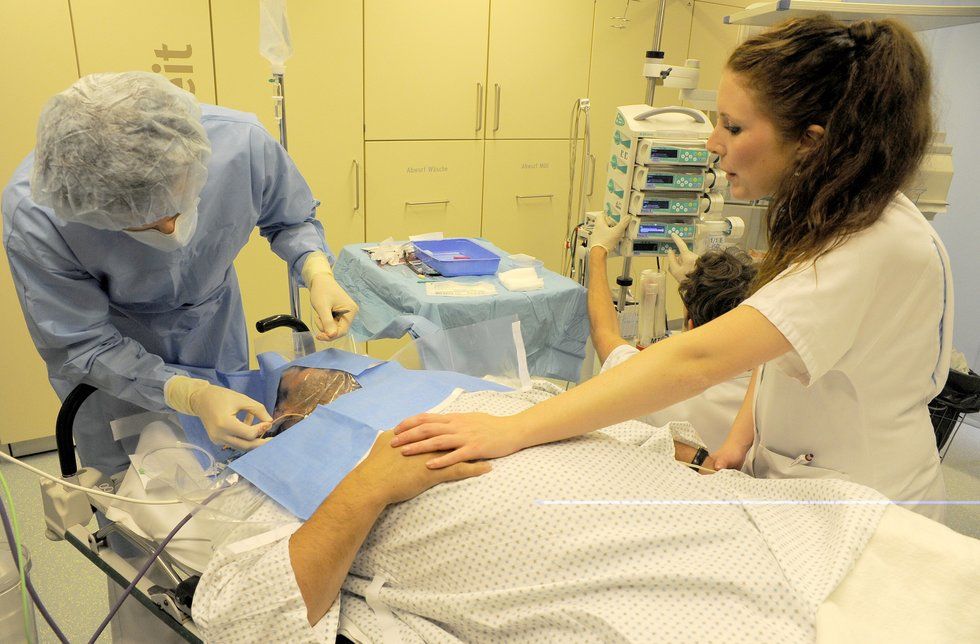 Our cerebral cortex is likely active 2–20 seconds after cardiac arrest. Credit: Getty Images.
In previous work, he's conducted animal studies looking at the moments before and after death. He's also investigated near death experiences. "Many times, those who have had such experiences talk about floating around the room and being aware of the medical team working on their body," Dr. Parnia told Live Science. "They'll describe watching doctors and nurses working and they'll describe having awareness of full conversations, of visual things that were going on, that would otherwise not be known to them."
Medical staff confirm this, he said. So how could those who were technically dead be cognizant of what's happening around them? Even after our breathing and heartbeat stops, we're conscious for about 2–20 seconds, Dr. Parnia says. That's how long the cerebral cortex is thought to last without oxygen. This is the thinking and decision-making part of the brain. It's also responsible for deciphering the information gathered from our senses.
According to Parnia during this period, "You lose all your brain stem reflexes — your gag reflex, your pupil reflex, all that is gone." Brain waves from the cerebral cortex soon become undetectable. Even so, it can take hours for our thinking organ to fully shut down.
Usually, when the heart stops beating, someone performs CPR (cardiopulmonary resuscitation). This will provide about 15% of the oxygen needed to perform normal brain function. "If you manage to restart the heart, which is what CPR attempts to do, you'll gradually start to get the brain functioning again," Parnia said. "The longer you're doing CPR, those brain cell death pathways are still happening — they're just happening at a slightly slower rate."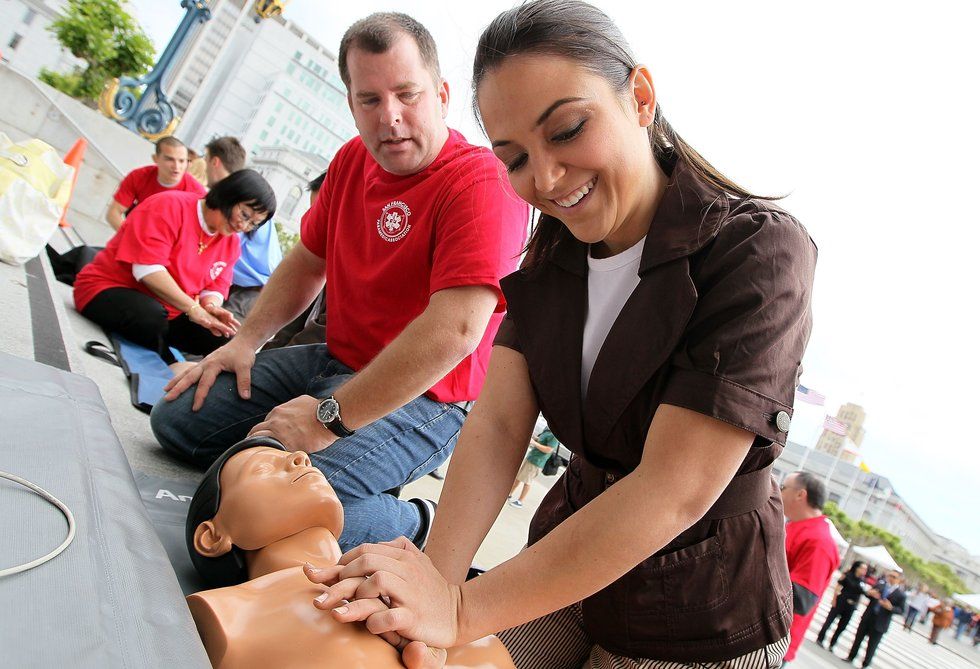 CPR may help retain some brain function for longer. Credit: Getty Images.
Dr. Parnia's latest, ongoing study looks at large numbers of Europeans and Americans who have experienced cardiac arrest and survived. "In the same way that a group of researchers might be studying the qualitative nature of the human experience of 'love,'" he said, "we're trying to understand the exact features that people experience when they go through death, because we understand that this is going to reflect the universal experience we're all going to have when we die."
One of the objectives is to observe how the brain acts and reacts during cardiac arrest, through the process of death, and during revival. How much oxygen exactly does it take to reboot the brain? How is the brain affected after revival? Learning where the lines are drawn might improve resuscitation techniques, which could save countless lives per year.
"At the same time, we also study the human mind and consciousness in the context of death," Parnia said, "to understand whether consciousness becomes annihilated or whether it continues after you've died for some period of time — and how that relates to what's happening inside the brain in real time."
For more on the scientific perspective on a near death experience, click here:
What can 3D printing do for medicine? The "sky is the limit," says Northwell Health researcher Dr. Todd Goldstein.
Northwell Health
Sponsored by Northwell Health
Medical professionals are currently using 3D printers to create prosthetics and patient-specific organ models that doctors can use to prepare for surgery.
Eventually, scientists hope to print patient-specific organs that can be transplanted safely into the human body.
Northwell Health, New York State's largest health care provider, is pioneering 3D printing in medicine in three key ways.
New computing theory allows artificial intelligences to store memories.
Credit: Perception and Robotics Group, University of Maryland.
Technology & Innovation
To become autonomous, robots need to perceive the world around them and move at the same time.
Researchers create a theory of hyperdimensional computing to help store robot movement in high-dimensional vectors.
This improvement in perception will allow artificial intelligences to create memories.
If you don't want to know anything about your death, consider this your spoiler warning.
Culture & Religion
For centuries cultures have personified death to give this terrifying mystery a familiar face.
Modern science has demystified death by divulging its biological processes, yet many questions remain.
Studying death is not meant to be a morbid reminder of a cruel fate, but a way to improve the lives of the living.
Riots may ensue as more poor Americans recognize their "miserable" long-term prospects.
Videos
How bad is wealth inequality in the United States? About 1 percent of Americans hold 80 percent of the money.
In the United States, the correlation between the income of parents and the income of their children when they grow up is higher than in any other country in the world.
One of the big underlying reasons for poverty is receiving a crummy education, which in turn leads to crummy jobs. When people recognize their miserable long-term prospects, they are more likely to partake in riots.
Big think's weekly newsletter.
Get smarter faster from the comfort of your inbox.
See our newsletter privacy policy
here
Most Popular
Most Recent
Big think's weekly newsletter.
Get smarter faster from the comfort of your inbox.
See our newsletter privacy policy
here
© Copyright 2007-2019 & BIG THINK, BIG THINK EDGE,
SMARTER FASTER trademarks owned by The Big Think, Inc. All rights reserved.