Scientific mystery: Man living with 90% of his brain missing
The man who lives a functional life with most of his brain filled with water challenges what we know about the brain.
16 July, 2016
What we think we know about our brains is nothing compared to what we don't know. This fact is brought into focus by the medical mystery of a 44-year-old French father of two who found out one day that he had most of his brain missing. Instead his skull is mostly full of liquid, with almost no brain tissue left. He has a life-long condition known as hydrocephalus, commonly called "water on the brain" or "water head". It happens when too much cerebrospinal fluid puts pressure on the brain and the brain's cavities abnormally increase.
---
As Axel Cleeremans, a cognitive psychologist at the Université Libre in Brussels, who has lectured about this case, told CBC:
"He was living a normal life. He has a family. He works. His IQ was tested at the time of his complaint. This came out to be 84, which is slightly below the normal range … So, this person is not bright — but perfectly, socially apt".
The complaint Cleeremans refers to is the original reason the man sought help - he had leg pain. Imagine that - you go to your doctor with a leg cramp and get told that you're living without most of your brain.
The man continues to live a normal life, being a family man with a wife and kids, while working as a civil servant. All this while having 3 of his main brain cavities filled with only fluid and his brainstem and cerebellum stuck into a small space that they share with a cyst.
What can we learn from this rare case? As Cleeremans points out:
"One of the lessons is that plasticity is probably more pervasive than we thought it was… It is truly incredible that the brain can continue to function, more or less, within the normal range — with probably many fewer neurons than in a typical brain. Second lesson perhaps, if you're interested in consciousness — that is the manner in which the biological activity of the brain produces awareness... One idea that I'm defending is the idea that awareness depends on the brain's ability to learn."
The French man's story really challenges the idea that consciousness arises in one part of the brain only. Current theories hold that the part of the brain called the thalamus is responsible for our self-awareness. A man living with most of his brain missing does not fit neatly into such hypotheses.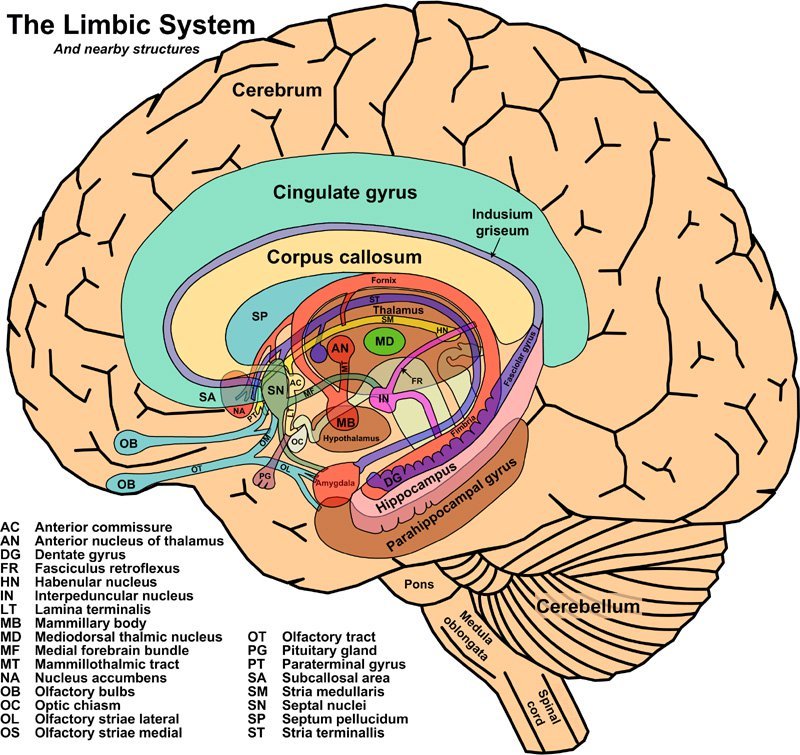 By John Taylor [Public domain], via Wikimedia Commons
Cleereman believes that the brain learns to be conscious. In his Thesis of Radical Plasticity, he claims that the brain constantly adapts and learns how to describe what it does to itself, not only knowing information, but knowing that it knows that information. If that conundrum wasn't enough for you, Cleeremens calls consciousness "the brain's theory about itself."
You can read the original study of this case in "The Lancet" here.
Pfizer's partnerships strengthen their ability to deliver vaccines in developing countries.
Susan Silbermann, Global President of Pfizer Vaccines, looks on as a health care worker administers a vaccine in Rwanda. Photo: Courtesy of Pfizer.
Sponsored
Community healthcare workers face many challenges in their work, including often traveling far distances to see their clients
Pfizer is helping to drive the UN's sustainable development goals through partnerships.
Pfizer partnered with AMP and the World Health Organization to develop a training program for healthcare workers.
A study on flies may hold the key to future addiction treatments.
Scott Barbour/Getty Images
Mind & Brain
A new study suggests that drinking alcohol can affect how memories are stored away as good or bad.
This may have drastic implications for how addiction is caused and how people recall intoxication.
The findings may one day lead to a new form of treatment for those suffering from addiction.
A glass of juice has as much sugar, ounce for ounce, as a full-calorie soda. And those vitamins do almost nothing.
popular
Quick: think back to childhood (if you've reached the scary clown you've gone too far). What did your parents or guardians give you to keep you quiet? If you're anything like most parents, it was juice. But here's the thing: juice is bad for you. 
As the world gets hotter, men may have fewer and fewer viable sperm
Shutterstock
Surprising Science
New research on beetles shows that successive exposure to heatwaves reduces male fertility, sometimes to the point of sterility.
The research has implications both for how the insect population will sustain itself as well as how human fertility may work on an increasingly hotter Earth.
With this and other evidence, it is becoming clear that more common and more extreme heatwaves may be the most dangerous aspect of climate change.
Big think's weekly newsletter.
Get smarter faster from the comfort of your inbox.
See our newsletter privacy policy
here
Most Popular
Most Recent
Big think's weekly newsletter.
Get smarter faster from the comfort of your inbox.
See our newsletter privacy policy
here
© Copyright 2007-2018 & BIG THINK, BIG THINK EDGE,
SMARTER FASTER trademarks owned by The Big Think, Inc. All rights reserved.