Scientific mystery: Man living with 90% of his brain missing
The man who lives a functional life with most of his brain filled with water challenges what we know about the brain.
16 July, 2016
What we think we know about our brains is nothing compared to what we don't know. This fact is brought into focus by the medical mystery of a 44-year-old French father of two who found out one day that he had most of his brain missing. Instead his skull is mostly full of liquid, with almost no brain tissue left. He has a life-long condition known as hydrocephalus, commonly called "water on the brain" or "water head". It happens when too much cerebrospinal fluid puts pressure on the brain and the brain's cavities abnormally increase.
---
As Axel Cleeremans, a cognitive psychologist at the Université Libre in Brussels, who has lectured about this case, told CBC:
"He was living a normal life. He has a family. He works. His IQ was tested at the time of his complaint. This came out to be 84, which is slightly below the normal range … So, this person is not bright — but perfectly, socially apt".
The complaint Cleeremans refers to is the original reason the man sought help - he had leg pain. Imagine that - you go to your doctor with a leg cramp and get told that you're living without most of your brain.
The man continues to live a normal life, being a family man with a wife and kids, while working as a civil servant. All this while having 3 of his main brain cavities filled with only fluid and his brainstem and cerebellum stuck into a small space that they share with a cyst.
What can we learn from this rare case? As Cleeremans points out:
"One of the lessons is that plasticity is probably more pervasive than we thought it was… It is truly incredible that the brain can continue to function, more or less, within the normal range — with probably many fewer neurons than in a typical brain. Second lesson perhaps, if you're interested in consciousness — that is the manner in which the biological activity of the brain produces awareness... One idea that I'm defending is the idea that awareness depends on the brain's ability to learn."
The French man's story really challenges the idea that consciousness arises in one part of the brain only. Current theories hold that the part of the brain called the thalamus is responsible for our self-awareness. A man living with most of his brain missing does not fit neatly into such hypotheses.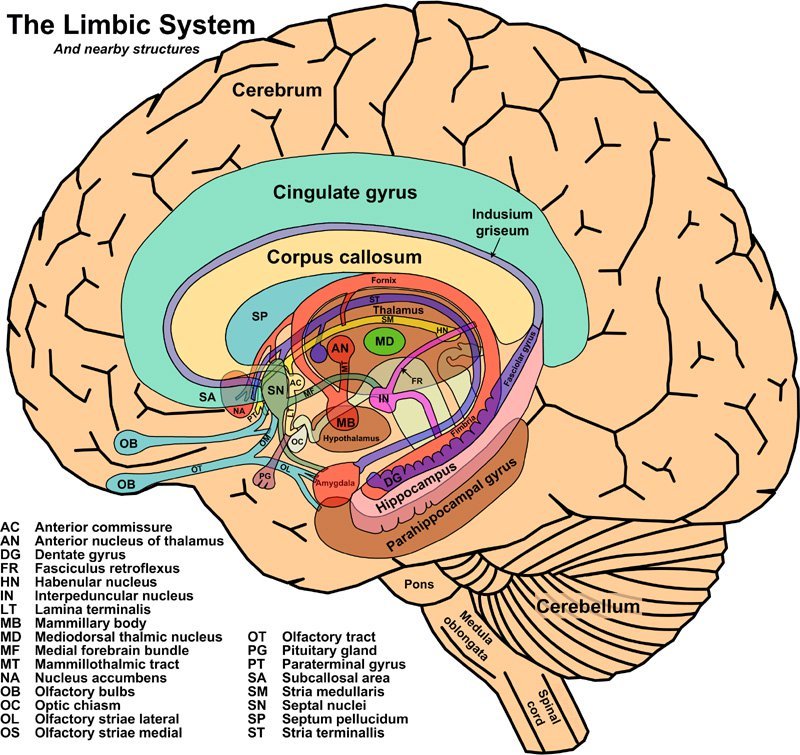 By John Taylor [Public domain], via Wikimedia Commons
Cleereman believes that the brain learns to be conscious. In his Thesis of Radical Plasticity, he claims that the brain constantly adapts and learns how to describe what it does to itself, not only knowing information, but knowing that it knows that information. If that conundrum wasn't enough for you, Cleeremens calls consciousness "the brain's theory about itself."
You can read the original study of this case in "The Lancet" here.
Understanding thinking talents in yourself and others can build strong teams and help avoid burnout.
Big Think Edge
Learn to collaborate within a team and identify "thinking talent" surpluses – and shortages.

Angie McArthur teaches intelligent collaboration for Big Think Edge.

Subscribe to Big Think Edge before we launch on March 30 to get 20% off monthly and annual memberships.
Rediscovering the principles of self-actualisation might be just the tonic that the modern world is crying out for.
Personal Growth
Abraham Maslow was the 20th-century American psychologist best-known for explaining motivation through his hierarchy of needs, which he represented in a pyramid. At the base, our physiological needs include food, water, warmth and rest.
"I was so moved when I saw the cells stir," said 90-year-old study co-author Akira Iritani. "I'd been hoping for this for 20 years."
Yamagata et al.
Surprising Science
The team managed to stimulate nucleus-like structures to perform some biological processes, but not cell division.
Unless better technology and DNA samples emerge in the future, it's unlikely that scientists will be able to clone a woolly mammoth.
Still, studying the DNA of woolly mammoths provides valuable insights into the genetic adaptations that allowed them to survive in unique environments.
Does believing in true love make people act like jerks?
Thought Catalog via Unsplash
Sex & Relationships
Ghosting, or cutting off all contact suddenly with a romantic partner, is not nice.
Growth-oriented people (who think relationships are made, not born) do not appreciate it.
Destiny-oriented people (who believe in soulmates) are more likely to be okay with ghosting.
Big think's weekly newsletter.
Get smarter faster from the comfort of your inbox.
See our newsletter privacy policy
here
Most Popular
Most Recent
Big think's weekly newsletter.
Get smarter faster from the comfort of your inbox.
See our newsletter privacy policy
here
© Copyright 2007-2018 & BIG THINK, BIG THINK EDGE,
SMARTER FASTER trademarks owned by The Big Think, Inc. All rights reserved.