Irish Travellers Recognized as Ethnic Minority in "Historic" Step
Irish Travellers, a group facing much discrimination and inequality, is given formal ethnic status in Ireland.
04 March, 2017
An itinerant group known as "Travellers" was just given ethnic status by the Irish government. It is estimated there are around 30,000 Travellers in Ireland and up to 40,000 reside in the United States.
---
In announcing the recognition of the Travellers as a distinct ethnic minority group, the Taoiseach (or Prime Minister) of Ireland Enda Kenny called the occasion "historic" and "a proud day for Ireland".
Travellers call themselves Minkiers or Pavees. They generally speak English but also their own language known as Shelta or Cant.
Although they are often associated with a gypsy-like lifestyle, Travellers are not genetically linked to gypsies. Rather they have descended from the Irish, but are now very distinct from them.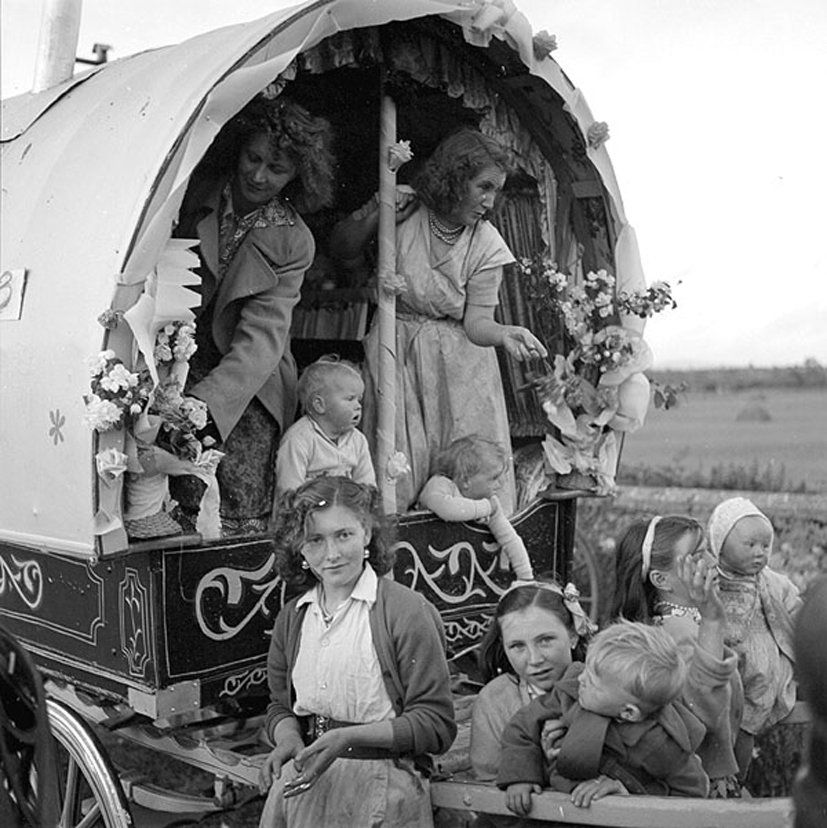 Traveller family in their decorated caravan en route to the Cahirmee Horse Fair at Buttevant, Co. Cork. 1954.
As Mr. Kenny explained, the Traveller community has tried to have their identity, heritage and culture recognized for many years. He called them "a people within our people."
"And in this State, they make their contribution as gardaí, doctors, members of the Defence Forces, prison officers," said Kenny. "We all want the same for our children - to grow up and thrive in a society where everyone is free to be who they truly are. No one should have to hide their religion, their sexual orientation, their race or culture to be respected or even accepted in society," he added.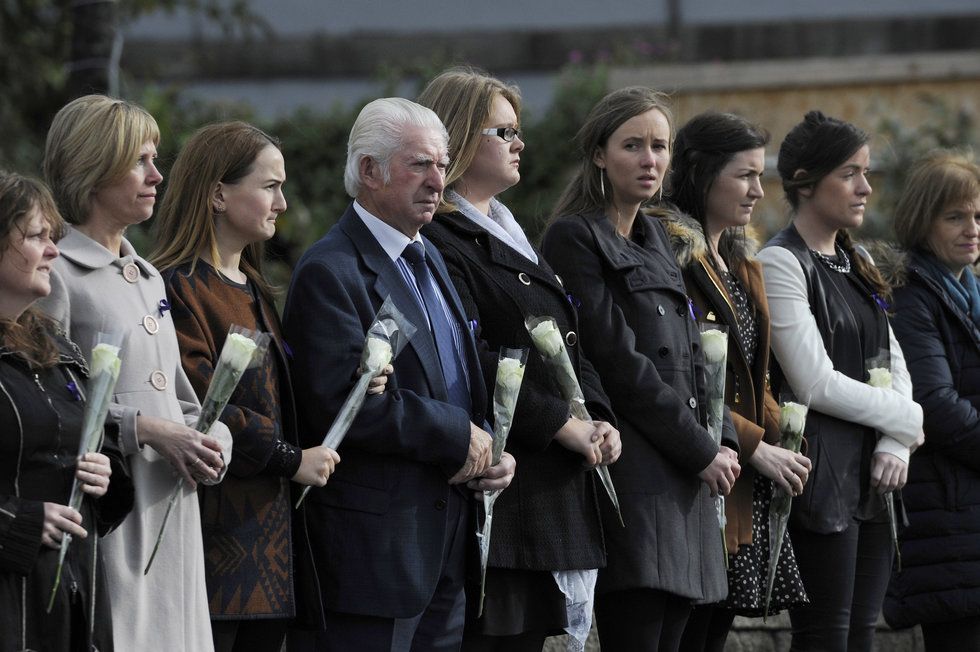 Teachers from the school of Jodie White, aged 9 line the street in mourning at the funeral of a young family killed in a fire being held at the Church of The Most Holy Redeemer on October 20, 2015 in Bray, Ireland. It is the first of the funerals for 10 people who lost their lives at a traveller halting site in Carrickmines on October 10. 
The Taoiseach also acknowledged the the Travellers face much abuse and "inequalities". Indeed, a recent study found that 56% of Travellers live in overcrowded housing, while 12% live in caravans or mobile homes, with 82% being unemployed and just 1% having a college degree. They also suffer from short life expectancy. 
Travellers face widespread discrimination in Ireland, being refused housing and service in shops and hotels. The step taken by the government to recognize their ethnicity is seen as key in improving their status and life within Ireland.
Cover photo: Grace Nic Mhathuna, 6, from Dublin holds an Irish Republic flag on O'Connell Street she awaits the parade on O'Connell Street on March 27, 2016 in Dublin, Ireland. (Photo by Maxwells/Irish Government - Pool/Getty Images)
How do we combat the roots of these hateful forces?
Politics & Current Affairs
American Psychological Association sees a dubious and weak link between mental illness and mass shootings.
Center for the study of Hate and Extremism has found preliminary evidence that political discourse is tied to hate crimes.
Access to guns and violent history is still the number one statistically significant figure that predicts gun violence.
Some games are just for fun, others are for thought provoking statements on life, the universe, and everything.
(Photo from Flickr)
Culture & Religion
Video games are often dismissed as fun distractions, but some of them dive into deep issues.
Through their interactive play elements, these games approach big issues intelligently and leave you both entertained and enlightened.
These five games are certainly not the only games that cover these topics or do so well, but are a great starting point for somebody who wants to play something thought provoking.
The Amazon Rainforest is often called "the planet's lungs."
NASA
Politics & Current Affairs
For weeks, fires have been burning in the Amazon rainforest in Brazil, likely started by farmers and ranchers.
Brazil's president, Jair Bolsonaro, has blamed NGOs for starting the flames, offering no evidence to support the claim.
There are small steps you can take to help curb deforestation in the Amazon rainforest, which produces about 20 percent of the world's oxygen.