Now accepting applicants for CASTLE's Summer Book Club 2010 [due June 20]
Scott McLeod
Scott McLeod, J.D., Ph.D., is an Associate Professor of Educational Leadership at the University of Kentucky. He also is the Founding Director of the UCEA Center for the Advanced Study of Technology Leadership in Education (CASTLE), the nation's only academic center dedicated to the technology needs of school administrators, and was a co-creator of the wildly popular video series, Did You Know? (Shift Happens). He has received numerous national awards for his technology leadership work, including recognitions from the cable industry, Phi Delta Kappa, and the National School Boards Association. In Spring 2011 he was a Visiting Canterbury Fellow at the University of Canterbury in New Zealand. Dr. McLeod blogs regularly about technology leadership issues at Dangerously Irrelevant and Mind Dump, and occasionally at The Huffington Post. He can be reached at scottmcleod.net.
16 February, 2011
Two years ago CASTLE hosted its first-ever online summer book club. We had over 105 individuals sign up to read and discuss Influencer: The Power to Change Anything. Last year we had our second online summer book club. Over 246 people signed up to read and discuss Why Don't Students Like School? This year we're going to have our third online summer book club, but it is going to be very different than what we've done before.
---
We're going to run two discussion groups. One for Iowa and one for the rest of the world. You must be an Iowa educator to be eligible for the Iowa group.
We're going to read two books instead of one: Education Unbound: The Promise and Practice of Greenfield Schooling and The Future of Management.
Our discussions are going to be synchronous rather than asynchronous.
Because of the discussion format, our groups are going to be smaller (no more than 9 individuals plus me) and thus are going to involve an application process.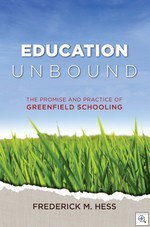 Why the changes in this year's book club? Well, we had a very productive conversation when we talked live with each other in February 2009 here on campus about Seth Godin's Tribes. More importantly, however, our first two book clubs were marked by widespread lack of participation (although we had great conversations with those who did participate!). In other words, people registered and bought (and even liked) the books, but rarely or never participated in the conversations. We ended up doing a LOT of logistical work for a relatively small number of actual participants. So this year we're going to try something different…
Are you interested in participating?
Here are the guidelines for participation in this year's book club:
You must commit to reading BOTH books and participating in BOTH synchronous online conversations. Our conversations will occur on July 15 (Education Unbound) and August 12, 2010 (Future of Management). The World group will meet online from 5:30pm to 7:00pm Central. The Iowa group will meet online from 7:00pm to 8:30pm Central.
You will need a webcam. You also will need a headset with a microphone OR regular computer / media player headphones plus the microphone that's built into your computer. No matter what, you should have headphones (to avoid audio feedback). You should learn how to use these BEFORE the first online conversation. We don't want to spend our time troubleshooting your equipment!
After each online conversation, we will ask you to submit a 2– or 3–paragraph written reflection summarizing your thoughts at that point. That reflection will be due within a week of the conversation.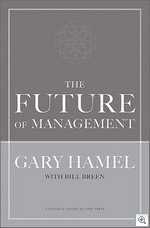 If you participate, you are granting CASTLE permission to a) make a video recording of the online conversation, and b) publicly release on this blog both the video recording and your written reflection under our typical Creative Commons license.
We reserve the right to give your slot to someone else if you have trouble with these guidelines.
Are you sure you're interested?
If you're still interested in participating, please complete the online application form. Applications are due by 6:00pm Central on Sunday, June 20. You will be notified about your application status by 9:00am Central on Wednesday, June 23.
Please understand that we are going to have to make some difficult choices. We anticipate more applicants than we have eligible slots and extend our regrets in advance if you are not selected.
If you have questions, please leave them as a comment to this post. We'll answer them in the comments area so that everyone can see our replies.
Happy reading! Looking forward to talking with you this summer!
Here's the science of black holes, from supermassive monsters to ones the size of ping-pong balls.
Videos
There's more than one way to make a black hole, says NASA's Michelle Thaller. They're not always formed from dead stars. For example, there are teeny tiny black holes all around us, the result of high-energy cosmic rays slamming into our atmosphere with enough force to cram matter together so densely that no light can escape.
CERN is trying to create artificial black holes right now, but don't worry, it's not dangerous. Scientists there are attempting to smash two particles together with such intensity that it creates a black hole that would live for just a millionth of a second.
Thaller uses a brilliant analogy involving a rubber sheet, a marble, and an elephant to explain why different black holes have varying densities. Watch and learn!
Bonus fact: If the Earth became a black hole, it would be crushed to the size of a ping-pong ball.
Protected animals are feared to be headed for the black market.
(VL.ru)
Politics & Current Affairs
Russian news network discovers 101 black-market whales.
Orcas and belugas are seen crammed into tiny pens.
Marine parks continue to create a high-price demand for illegal captures.
In a breakthrough for nuclear fusion research, scientists at China's Experimental Advanced Superconducting Tokamak (EAST) reactor have produced temperatures necessary for nuclear fusion on Earth.
Credit: EAST Team
Surprising Science
The EAST reactor was able to heat hydrogen to temperatures exceeding 100 million degrees Celsius.
Nuclear fusion could someday provide the planet with a virtually limitless supply of clean energy.
Still, scientists have many other obstacles to pass before fusion technology becomes a viable energy source.
Big think's weekly newsletter.
Get smarter faster from the comfort of your inbox.
See our newsletter privacy policy
here
Most Popular
Most Recent
Big think's weekly newsletter.
Get smarter faster from the comfort of your inbox.
See our newsletter privacy policy
here
© Copyright 2007-2018 & BIG THINK, BIG THINK EDGE,
SMARTER FASTER trademarks owned by The Big Think, Inc. All rights reserved.