How AR will change how you shop—and how brands sell to you
The way you are advertised and marketed to is about to change, in a very big way.
27 May, 2018
---
Imagine you're browsing online, and you click on a product you're interested in - let's say, for example, a car. The product description opens up, and you have the ability to layer a virtual, augmented reality over your current surroundings. Now, using your phone, you can get a feel for what it would be like to be behind the wheel of that car - you can look around, see out the front window, see the console and the insides. All without leaving your couch.
Augmented or artificial reality (AR) is giving marketers the opportunity to showcase products and services in real time. And now consumers are getting the chance to experience a product first-hand, without the hassle of driving there, or hot fitting rooms, or pushy salespeople.    
Read more: The pleasure and danger of Augmented Reality.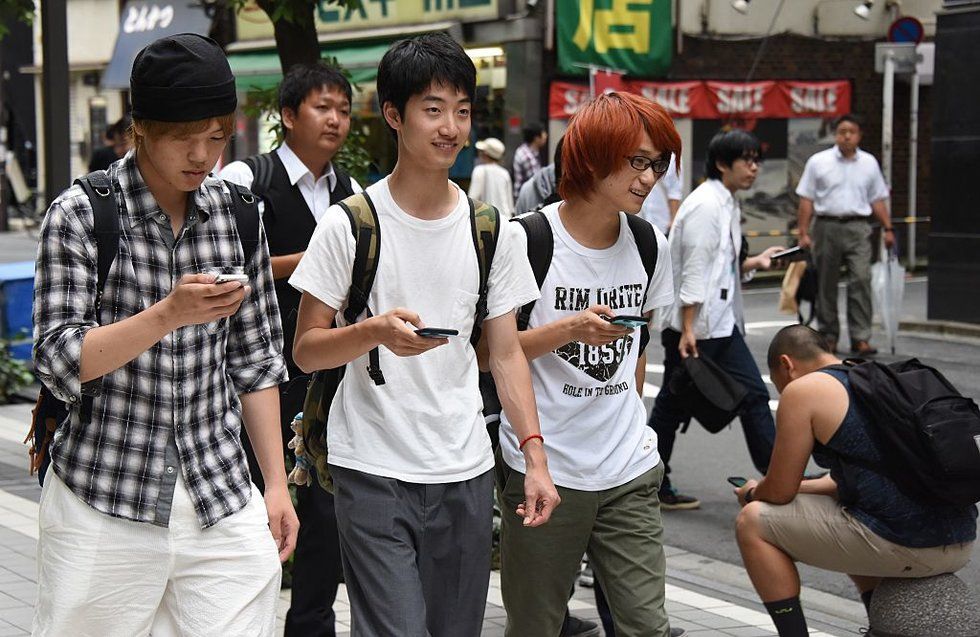 AR in advertising & marketing in 2018
Many of us have seen AR in action without even realizing it. If you've ever watched a professional football or tennis match, you've seen AR at work. That yellow line in football that shows the distance between the first-down mark and the football? AR.
While there are advances happening in AR every day, the first use case of AR can be dated back to 1968 to aid with computer-rendered drawings. While it was initially used for more technology-based products, in 2008 a German advertising agency utilized AR to market the BMW Mini, connecting a virtual model to a physical print ad. By moving the print ad, you could see different angles and views of the digital car.
In a more recent-application of AR in marketing, advertising agency Lemon&Orange recently created AR experiences for the brand Timberland. The agency enabled shoppers to enter virtual fitting rooms to try on Timberland's products and experience what the products would look like on them in real life. You can watch the video here.
Another example of a company using AR to help its bottom line is Home Depot. Home Depot's app lets you see paint colors, and how they'd look in your home in your lighting, through their app. You might not have noticed, but companies have been using AR to market to you this whole time.
And, hey, if you've ever used Snapchat, you've used AR. When you take your picture using the app, you can layer an AR filter over it, transforming yourself into a dog or a bear or adding geotags to your post. Ever heard of Pokemon Go? That's AR in use, as well.
Watch: Pokémon GO: How Augmented Reality improves our experience of "real life"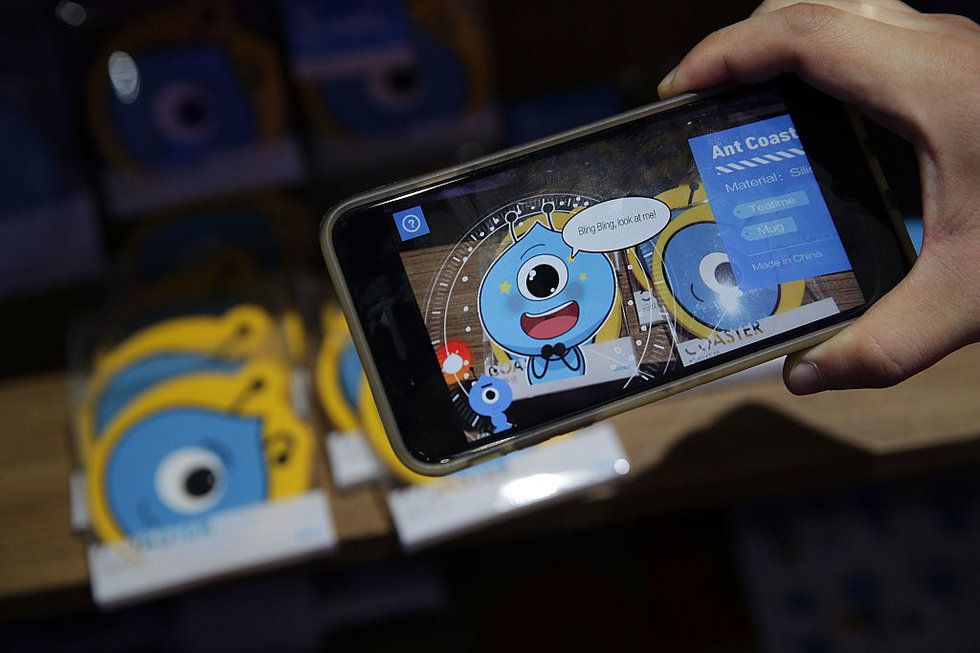 What is the future of AR in advertising?
Companies who have leaned into the new technology and exposure that AR has offered have seen significant successes in their fields. 
With forecasts coming in with around 200 million AR users worldwide, it's no wonder early adopters have seen so much excitement and success in marketing their products using AR.  
While there are a few reasons AR has been so successful in terms of how companies are marketing to us, the most important reasons are:
It helps us, the consumer, create an emotional connection to the product/brand/service

We are more likely to become immersed in AR, rather than expensive print advertising, which translates to money-saving for the company

Being able to try on products virtually has boosted sales for companies who use AR

AR uses machine learning to improve local marketing tactics
The future of advertising and marketing lies in companies' abilities to seamlessly integrate an AR experience with your real life.
Think of AR like this: when you go to a grocery store, imagine being able to see which products fit your new diet, or are low in sodium, or fit your religious views. You could hold up your phone or use a headset (like Google's goggles) and the items you've specified would be highlighted. You could easily ignore the foods that you're not interested in, and go straight to the products you are searching for. No more wandering down aisles, picking up boxes and flipping them over to make sure they have what you want.
Companies who offer trips, like beach resorts, will soon begin to market to us consumers by offering a try-before-you-buy option. From your smartphone, you can get a 360-view of a hotel and learn what it has to offer, what your room would look like, and what amenities they offer.
Some companies are bringing the future to us now. When shopping online for products through some retailers, like Wayfair, you can use your smart device to see how the furniture you're looking for would look right now, in your home. If you like the product, you can then buy it, straight from their app in an integrated experience.

When walking through an airport, you could scan a QR code and be taken to a website in which you could virtually experience a local beach, a rental car, or even what the food looks like.
Read more: How AI, VR and AR will change how you vacation 
Big Think Edge
The meaning of the word 'confidence' seems obvious. But it's not the same as self-esteem.
Confidence isn't just a feeling on your inside. It comes from taking action in the world.
Join Big Think Edge today and learn how to achieve more confidence when and where it really matters.
If you're lacking confidence and feel like you could benefit from an ego boost, try writing your life story.
Personal Growth
In truth, so much of what happens to us in life is random – we are pawns at the mercy of Lady Luck. To take ownership of our experiences and exert a feeling of control over our future, we tell stories about ourselves that weave meaning and continuity into our personal identity.
What do the inventions of the future look like?
(Photo Credit: Rick Guidice/NASA)
Technology & Innovation
Self-sustaining space colonies and unlimited fusion energy would bring humanity to a new point in our evolution.
Flying cars and robot butlers could be the next paradigm shift in our tech appetite for change.
Death and consensus reality might soon become obsolete.
A space memorial company plans to launch the ashes of "Pikachu," a well-loved Tabby, into space.
GoFundMe/Steve Munt
Culture & Religion
Steve Munt, Pikachu's owner, created a GoFundMe page to raise money for the mission.
If all goes according to plan, Pikachu will be the second cat to enter space, the first being a French feline named Felicette.
It might seem frivolous, but the cat-lovers commenting on Munt's GoFundMe page would likely disagree.
Big think's weekly newsletter.
Get smarter faster from the comfort of your inbox.
See our newsletter privacy policy
here
Most Popular
Most Recent
Big think's weekly newsletter.
Get smarter faster from the comfort of your inbox.
See our newsletter privacy policy
here
© Copyright 2007-2019 & BIG THINK, BIG THINK EDGE,
SMARTER FASTER trademarks owned by The Big Think, Inc. All rights reserved.