Social media is turning us into thoughtless political extremists
Your Facebook feed is a virtual echo chamber. It serves the same purpose as Fox News or MSNBC.
13 July, 2015
Big Think Managing Editor Jason Gots recently penned a keen piece on political radicals on Facebook that got me thinking about the ways social media has altered our political rhetoric. At the risk of sounding too much like I'm sucking up to the boss, much of Jason's piece articulated the exact trepidations I feel about my own social media pals:
---
"There's this disconnect between your Facebook voice (always out for blood) and your in-person voice on those rare occasions when we meet (warm, funny, kind). I'm not saying this is a good thing — the not-talking-explicitly. I just don't like ugly arguments and ad hominem attacks, which I fear (with good reason) is what would happen if I responded to your Facebook posts, which, honestly, have gotten on my nerves to the point where I've hidden them from my News Feed."
Fulfilling the title of his blog — "Overthinking Everything" — Jason delves deeply into the topic. He rallies against the frustrating elements of extremism while questioning how the Facebook radicals of the world would behave should they ever achieve the power they seek. It's an interesting take that's really worth a read. What's that? There's something brown on my nose? I don't know what you're talking about.
The following isn't so much a response to Jason's piece as it is a minor digression or corollary. It began, fittingly, as a Facebook comment in which I attempted to explain why social media (like almost all contemporary media) is bad for political conversation. I should note that I feel the same about irritating conservatives on social media as I do about irritating liberals, though with the caveat that on most issues I lean toward the latter.
Two reasons why social media is bad for us, politically:
1. The echo chamber: I think a huge part of why we've become so divided as a society stems from the binaries mentioned in Jason's piece. Just as conservatives reinforce their anti-liberal sentiments by watching Fox News (and vice-versa with liberals and MSNBC), folks on Facebook curate their audience to form an echo chamber. It's basically self-structured propaganda, which is inherently anti-liberal by the classical definition. Flashier, more inflammatory ideas rise to the top of the conversation thus fueling the sorts of radical biases and heuristics that subconsciously radicalize people. The middle ground shrinks as rhetorical forces seek to push people farther left or farther right. I don't think that's healthy for a society, especially when radicalization comes attached to a sense of mean-spiritedness against the other side.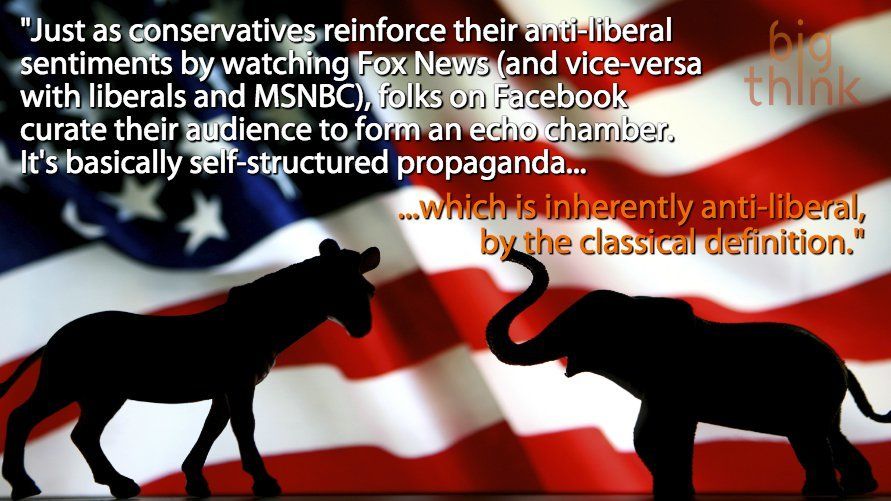 Stock photo ©spxChrome
2. Tactics and tone: The whole public-shaming culture bugs me because it portrays conflicting opinions as, at best, the stupid ramblings of uninformed idiots; at worst, straight-up evil. People act differently online than they do in person, often for the worse, because we see other people online as characters in a larger digital drama rather than real human beings. It engenders a sense of enmity against our peers that ought not have any place in a respectful and democratic society. It also kills me to see people shun, demean, or shame the ignorant, because ignorance is not always the result of volition. Demonization is lazy. It alienates people who might otherwise have come around to your beliefs had they not been made to feel bad. Social media and the SJW mindset (as much as I hate that term) both promote a shouting-down of the opposition rather than a thoughtful attempt to sway opinion. It, by design, divides rather than unites.
3. Memes are the lowest form of political discourse: I mean seriously, come on...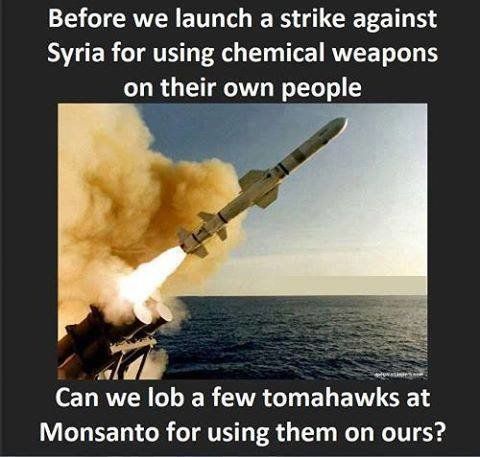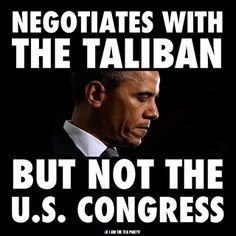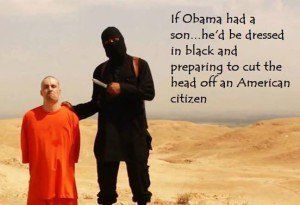 How are we supposed to have deep political discussions when so much of our rhetoric is splashing around in the kiddie pool? This is probably our current era's most chronic ill. Our collective attention spans are so short that most of us only crave shareable, single-serving doses that reflect our own worldview rather than pursue a thorough understanding of how the political world works. And those in the traditional media (who are ostensibly responsible for keeping the public informed) feed those cravings all the way to the bank. Social media isn't necessarily responsible for this (we are), but it's sure not helping things.
What can 3D printing do for medicine? The "sky is the limit," says Northwell Health researcher Dr. Todd Goldstein.
Northwell Health
Sponsored by Northwell Health
Medical professionals are currently using 3D printers to create prosthetics and patient-specific organ models that doctors can use to prepare for surgery.
Eventually, scientists hope to print patient-specific organs that can be transplanted safely into the human body.
Northwell Health, New York State's largest health care provider, is pioneering 3D printing in medicine in three key ways.
The periodic table was a lot simpler at the beginning of the universe.
The controversial herbicide is everywhere, apparently.
Surprising Science
U.S. PIRG tested 20 beers and wines, including organics, and found Roundup's active ingredient in almost all of them.
A jury on August 2018 awarded a non-Hodgkin's lymphoma victim $289 million in Roundup damages.
Bayer/Monsanto says Roundup is totally safe. Others disagree.
Can dirt help us fight off stress? Groundbreaking new research shows how.
University of Colorado Boulder
Surprising Science
New research identifies a bacterium that helps block anxiety.
Scientists say this can lead to drugs for first responders and soldiers, preventing PTSD and other mental issues.
The finding builds on the hygiene hypothesis, first proposed in 1989.
Are modern societies trying too hard to be clean, at the detriment to public health? Scientists discovered that a microorganism living in dirt can actually be good for us, potentially helping the body to fight off stress. Harnessing its powers can lead to a "stress vaccine".
Researchers at the University of Colorado Boulder found that the fatty 10(Z)-hexadecenoic acid from the soil-residing bacterium Mycobacterium vaccae aids immune cells in blocking pathways that increase inflammation and the ability to combat stress.
The study's senior author and Integrative Physiology Professor Christopher Lowry described this fat as "one of the main ingredients" in the "special sauce" that causes the beneficial effects of the bacterium.
The finding goes hand in hand with the "hygiene hypothesis," initially proposed in 1989 by the British scientist David Strachan. He maintained that our generally sterile modern world prevents children from being exposed to certain microorganisms, resulting in compromised immune systems and greater incidences of asthma and allergies.
Contemporary research fine-tuned the hypothesis, finding that not interacting with so-called "old friends" or helpful microbes in the soil and the environment, rather than the ones that cause illnesses, is what's detrimental. In particular, our mental health could be at stake.
"The idea is that as humans have moved away from farms and an agricultural or hunter-gatherer existence into cities, we have lost contact with organisms that served to regulate our immune system and suppress inappropriate inflammation," explained Lowry. "That has put us at higher risk for inflammatory disease and stress-related psychiatric disorders."
University of Colorado Boulder
Christopher Lowry
This is not the first study on the subject from Lowry, who published previous work showing the connection between being exposed to healthy bacteria and mental health. He found that being raised with animals and dust in a rural environment helps children develop more stress-proof immune systems. Such kids were also likely to be less at risk for mental illnesses than people living in the city without pets.
Lowry's other work also pointed out that the soil-based bacterium Mycobacterium vaccae acts like an antidepressant when injected into rodents. It alters their behavior and has lasting anti-inflammatory effects on the brain, according to the press release from the University of Colorado Boulder. Prolonged inflammation can lead to such stress-related disorders as PTSD.
The new study from Lowry and his team identified why that worked by pinpointing the specific fatty acid responsible. They showed that when the 10(Z)-hexadecenoic acid gets into cells, it works like a lock, attaching itself to the peroxisome proliferator-activated receptor (PPAR). This allows it to block a number of key pathways responsible for inflammation. Pre-treating the cells with the acid (or lipid) made them withstand inflammation better.
Lowry thinks this understanding can lead to creating a "stress vaccine" that can be given to people in high-stress jobs, like first responders or soldiers. The vaccine can prevent the psychological effects of stress.
What's more, this friendly bacterium is not the only potentially helpful organism we can find in soil.
"This is just one strain of one species of one type of bacterium that is found in the soil but there are millions of other strains in soils," said Lowry. "We are just beginning to see the tip of the iceberg in terms of identifying the mechanisms through which they have evolved to keep us healthy. It should inspire awe in all of us."
Check out the study published in the journal Psychopharmacology.
Big think's weekly newsletter.
Get smarter faster from the comfort of your inbox.
See our newsletter privacy policy
here
Most Popular
Most Recent
Big think's weekly newsletter.
Get smarter faster from the comfort of your inbox.
See our newsletter privacy policy
here
© Copyright 2007-2019 & BIG THINK, BIG THINK EDGE,
SMARTER FASTER trademarks owned by The Big Think, Inc. All rights reserved.