Big ideas.
Once a week.
Subscribe to our weekly newsletter.
Learning How to Learn: What Business Leaders Need to Know
It makes sense for us to be taught how to learn before we are taught any specific subject matter. But rarely, if ever, does that happen.
06 February, 2014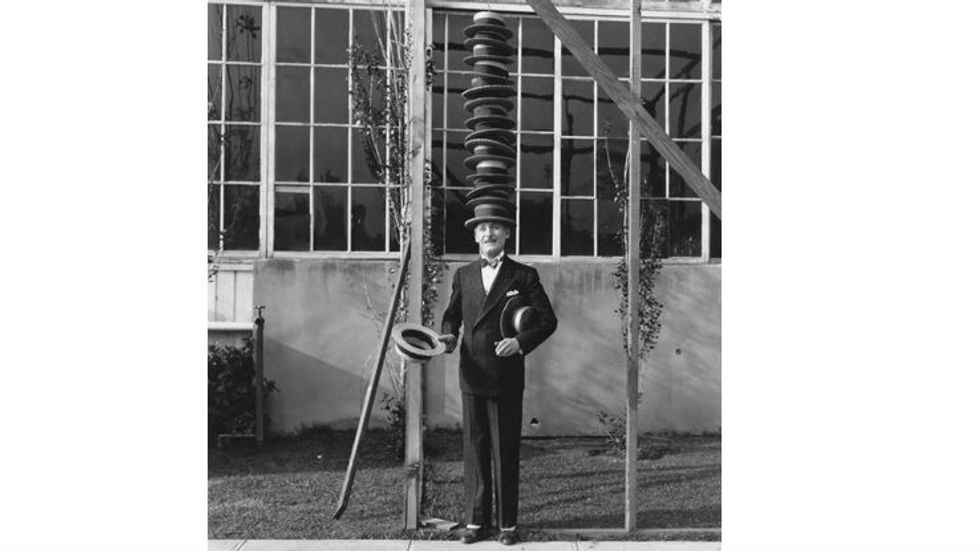 The world is changing at a rapidly accelerating pace. What you learn today can quickly become outdated. HOW to learn, though, is a skill that lasts a lifetime. When you think about it—it makes sense for us to be taught how to learn before we are taught any specific subject matter. But rarely, if ever, does that happen. 
---
Just why is it so important? Your grandfathers may well have had one job their entire lives. Your parents probably had two or three jobs. Today's school-leavers face the prospect of three or four career changes during the course of their lifetime. Careers—not jobs. And some of those careers may not even exist right now.
That's how much the digital age is revolutionizing our world. 
And consider this: At one end of the business spectrum one-third of Fortune 500 companies vanish every 15 years. At the opposite end nine out of 10 start-ups fail within three years. A failure to learn, a failure to adapt, is probably a major contributing factor. 
No matter how well educated you are in a traditional sense; you have to be prepared to continue learning if you want to be part of a business that thrives, not dies. You can't enter the workforce believing that because you've obtained a master's degree you are set for life. What you learned at college or university might not be all that relevant just a few years down the road.
But if you learn how to learn you'll find that acquiring new knowledge and new abilities will be so much easier. Learning really should be a lifelong adventure. And learning how to learn needs to take priority over what we learn—especially when you can't predict with any certainty what skills will be needed and what we have learned can become so quickly outdated.
Too many schools today have still not stepped into the 21st century. Teachers still lecture. Students still listen and dutifully take notes. But many of us don't absorb information that way. What this means is that you have to find the way to learn that suits you best.
Some of us are visual learners. We learn through seeing. We like to see pictures or diagrams. We like demonstrations or watching videos.
Some of us are auditory. We learn through hearing. We like to listen to audiotapes, lectures, debates, discussions, verbal instructions.
Some of us are kinesthetic. We learn through physical activities and through direct involvement. We like to be "hands-on," moving, touching, experiencing.  
All of us, to some degree, utilize all three types—but most people display a preference for one over the other two.
What does this all mean? Identify your learning preference and make use of it. Convert your source of information to your preferred way of acquiring information and you'll find that learning becomes easier, and fun.
I like a six step process that I came across and the acronym M-A-S-T-E-R as a way to master any topic. In brief:
M. Motivating your Mind. You need to be motivated to learn. Frankly, if you don't have the right attitude—if you don't want to learn—you won't be able to learn. 
A. Acquiring the information. As discussed above, you need to acquire and absorb the information in the way that best fits your sensory learning preferences.
S. Searching out the meaning. All too often we memorize facts so they can be regurgitated to pass a test. You must make sure you truly understand the subject matter.
T. Triggering the memory. There are numerous memory strategies that can be applied (and numerous full-length books on the subject) to help you "lock it down." Learning the meaning of the acronym MASTER is one of them!
E. Exhibiting what you know. Find a study buddy to whom you present the information. It's a great way of testing yourself and proving to yourself that you have permanently acquired the knowledge. 
R. Reflecting on how you've learned. Reflect on the learning experience. Not what you learned, but how you learned it. Then you'll evolve an approach that's perfect for you.
If you follow these steps you take charge. You become a self-managed learner. Most people use only a fraction of their brain's capacity because they have not been taught how to use what they already have. 
Traditional school didn't necessarily do it for me. Only, because I was restless and hungry for the real world. I made a life-impacting decision to be able to drop out at the age of 16 to pursue my business dream of starting my first start-up. In my case, I learned all about business by doing it, and by of course making a ton of mistakes. I am not fan of sharing my story this way because I don't want to influence people by saying the academic path is wrong. It just depends on how you – and on the way you absorb information.
But that's what learning is all about. As Charles Darwin says it best, "it is not the strongest of the species that survives, nor the most intelligent that survives. It is the one that is most adaptable to change."
--Gurbaksh Chahal is CEO of RadiumOne, an enterprise advertising platform based in San Francisco.
So much for rest in peace.
Credit: fergregory via Adobe Stock
Surprising Science
Australian scientists found that bodies kept moving for 17 months after being pronounced dead.
Researchers used photography capture technology in 30-minute intervals every day to capture the movement.
This study could help better identify time of death.
We're learning more new things about death everyday. Much has been said and theorized about the great divide between life and the Great Beyond. While everyone and every culture has their own philosophies and unique ideas on the subject, we're beginning to learn a lot of new scientific facts about the deceased corporeal form.
An Australian scientist has found that human bodies move for more than a year after being pronounced dead. These findings could have implications for fields as diverse as pathology to criminology.
Dead bodies keep moving
Credit: Flickr
Researcher Alyson Wilson studied and photographed the movements of corpses over a 17 month timeframe. She recently told Agence France Presse about the shocking details of her discovery.
Reportedly, she and her team focused a camera for 17 months at the Australian Facility for Taphonomic Experimental Research (AFTER), taking images of a corpse every 30 minutes during the day. For the entire 17 month duration, the corpse continually moved.
"What we found was that the arms were significantly moving, so that arms that started off down beside the body ended up out to the side of the body," Wilson said.
The researchers mostly expected some kind of movement during the very early stages of decomposition, but Wilson further explained that their continual movement completely surprised the team:
"We think the movements relate to the process of decomposition, as the body mummifies and the ligaments dry out."
During one of the studies, arms that had been next to the body eventually ended up akimbo on their side.
The team's subject was one of the bodies stored at the "body farm," which sits on the outskirts of Sydney. (Wilson took a flight every month to check in on the cadaver.)
Her findings were recently published in the journal,
Forensic Science International: Synergy.
Implications of the study
The researchers believe that understanding these after death movements and decomposition rate could help better estimate the time of death. Police for example could benefit from this as they'd be able to give a timeframe to missing persons and link that up with an unidentified corpse. According to the team:
"Understanding decomposition rates for a human donor in the Australian environment is important for police, forensic anthropologists, and pathologists for the estimation of PMI to assist with the identification of unknown victims, as well as the investigation of criminal activity."
While scientists haven't found any evidence of necromancy. . . the discovery remains a curious new understanding about what happens with the body after we die.
Metal-like materials have been discovered in a very strange place.
Personal Growth
Bristle worms are odd-looking, spiky, segmented worms with super-strong jaws.
Researchers have discovered that the jaws contain metal.
It appears that biological processes could one day be used to manufacture metals.
The bristle worm, also known as polychaetes, has been around for an estimated 500 million years. Scientists believe that the super-resilient species has survived five mass extinctions, and there are some 10,000 species of them.
Be glad if you haven't encountered a bristle worm. Getting stung by one is an extremely itchy affair, as people who own saltwater aquariums can tell you after they've accidentally touched a bristle worm that hitchhiked into a tank aboard a live rock.
Bristle worms are typically one to six inches long when found in a tank, but capable of growing up to 24 inches long. All polychaetes have a segmented body, with each segment possessing a pair of legs, or parapodia, with tiny bristles. ("Polychaeate" is Greek for "much hair.") The parapodia and its bristles can shoot outward to snag prey, which is then transferred to a bristle worm's eversible mouth.
The jaws of one bristle worm — Platynereis dumerilii — are super-tough, virtually unbreakable. It turns out, according to a new study from researchers at the Technical University of Vienna, this strength is due to metal atoms.
Metals, not minerals
Fireworm, a type of bristle wormCredit: prilfish / Flickr
This is pretty unusual. The study's senior author Christian Hellmich explains: "The materials that vertebrates are made of are well researched. Bones, for example, are very hierarchically structured: There are organic and mineral parts, tiny structures are combined to form larger structures, which in turn form even larger structures."

The bristle worm jaw, by contrast, replaces the minerals from which other creatures' bones are built with atoms of magnesium and zinc arranged in a super-strong structure. It's this structure that is key. "On its own," he says, "the fact that there are metal atoms in the bristle worm jaw does not explain its excellent material properties."
Just deformable enough
Credit: by-studio / Adobe Stock
What makes conventional metal so strong is not just its atoms but the interactions between the atoms and the ways in which they slide against each other. The sliding allows for a small amount of elastoplastic deformation when pressure is applied, endowing metals with just enough malleability not to break, crack, or shatter.

Co-author Florian Raible of Max Perutz Labs surmises, "The construction principle that has made bristle worm jaws so successful apparently originated about 500 million years ago."
Raible explains, "The metal ions are incorporated directly into the protein chains and then ensure that different protein chains are held together." This leads to the creation of three-dimensional shapes the bristle worm can pack together into a structure that's just malleable enough to withstand a significant amount of force.
"It is precisely this combination," says the study's lead author Luis Zelaya-Lainez, "of high strength and deformability that is normally characteristic of metals.
So the bristle worm jaw is both metal-like and yet not. As Zelaya-Lainez puts it, "Here we are dealing with a completely different material, but interestingly, the metal atoms still provide strength and deformability there, just like in a piece of metal."
Observing the creation of a metal-like material from biological processes is a bit of a surprise and may suggest new approaches to materials development. "Biology could serve as inspiration here," says Hellmich, "for completely new kinds of materials. Perhaps it is even possible to produce high-performance materials in a biological way — much more efficiently and environmentally friendly than we manage today."
Dealing with rudeness can nudge you toward cognitive errors.
Surprising Science
Anchoring is a common bias that makes people fixate on one piece of data.
A study showed that those who experienced rudeness were more likely to anchor themselves to bad data.
In some simulations with medical students, this effect led to higher mortality rates.
Cognitive biases are funny little things. Everyone has them, nobody likes to admit it, and they can range from minor to severe depending on the situation. Biases can be influenced by factors as subtle as our mood or various personality traits.
A new study soon to be published in the Journal of Applied Psychology suggests that experiencing rudeness can be added to the list. More disturbingly, the study's findings suggest that it is a strong enough effect to impact how medical professionals diagnose patients.
Life hack: don't be rude to your doctor
The team of researchers behind the project tested to see if participants could be influenced by the common anchoring bias, defined by the researchers as "the tendency to rely too heavily or fixate on one piece of information when making judgments and decisions." Most people have experienced it. One of its more common forms involves being given a particular value, say in negotiations on price, which then becomes the center of reasoning even when reason would suggest that number should be ignored.
It can also pop up in medicine. As co-author Dr. Trevor Foulk explains, "If you go into the doctor and say 'I think I'm having a heart attack,' that can become an anchor and the doctor may get fixated on that diagnosis, even if you're just having indigestion. If doctors don't move off anchors enough, they'll start treating the wrong thing."
Lots of things can make somebody more or less likely to anchor themselves to an idea. The authors of the study, who have several papers on the effects of rudeness, decided to see if that could also cause people to stumble into cognitive errors. Past research suggested that exposure to rudeness can limit people's perspective — perhaps anchoring them.
In the first version of the study, medical students were given a hypothetical patient to treat and access to information on their condition alongside an (incorrect) suggestion on what the condition was. This served as the anchor. In some versions of the tests, the students overheard two doctors arguing rudely before diagnosing the patient. Later variations switched the diagnosis test for business negotiations or workplace tasks while maintaining the exposure to rudeness.
Across all iterations of the test, those exposed to rudeness were more likely to anchor themselves to the initial, incorrect suggestion despite the availability of evidence against it. This was less significant for study participants who scored higher on a test of how wide of a perspective they tended to have. The disposition of these participants, who answered in the affirmative to questions like, "Before criticizing somebody, I try to imagine how I would feel if I were in his/her place," was able to effectively negate the narrowing effects of rudeness.
What this means for you and your healthcare
The effects of anchoring when a medical diagnosis is on the line can be substantial. Dr. Foulk explains that, in some simulations, exposure to rudeness can raise the mortality rate as doctors fixate on the wrong problems.
The authors of the study suggest that managers take a keener interest in ensuring civility in workplaces and giving employees the tools they need to avoid judgment errors after dealing with rudeness. These steps could help prevent anchoring.
Also, you might consider being nicer to people.
Strange Maps
At least 222 typefaces are named after places in the U.S. — and there's still room for more.
Scroll down to load more…