The launch of the Endless Innovation blog
22 February, 2011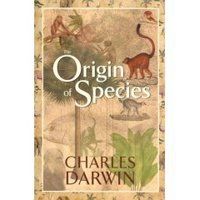 As some of you may realize by now, the FORTUNE Innovation Forum will not be taking place in 2007, and that means the Business Innovation Insider, which was launched as a companion blog for the conference back in 2005, has been put into the deep freezer by the powers-that-be for an unspecified amount of time. The logic is simple: No conference, no blog. However, I'm launching a new blog called Endless Innovation, which is completely unaffiliated in any way with FORTUNE magazine or FORTUNE conferences, but motivated by the same type of passion for innovation.
---
The Endless Innovation blog hopes to present the world of innovation with the same kind of breadth and depth as the Business Innovation Insider, but will also help to shape an idea that I'll be referring to as Endless Innovation. As you might have guessed from the quote at the top of the page, the term "endless innovation" is actually a riff on the last line of Darwin's Origin of Species, which refers to the creation of "endless forms, most beautiful and wonderful." I think innovation is a beautiful and wonderful process, and I find it remarkable the various ways that corporations and organizations are able to reinvent themselves. Just as various species are able to adapt to their environments over time, so too are corporations and organizations.  If nature is the "survival of the fittest," then the business world is all about the "survival of the most innovative."
Over the past year or so as the editor of the Business Innovation Insider, I started to pull together the various pieces of a new model for innovation that I'll be calling Endless Innovation. This model blends together some cutting-edge thinking that is occurring in the sciences, together with the latest thinking on innovation strategy from the business world. If all goes according to plan, this Endless Innovation blog will become the companion site for a forthcoming book on innovation.
Right now, the Endless Innovation blog is still in development (I've got no budget to pay an IT guy, so I'm forced to roll up my sleeves to get down and dirty with all the back-end tinkering), but the plan is to post anywhere from 5-10 times per day over the next year, in the hopes of building an audience for a book on innovation. In addition to posts about the latest trends and developments in the world of innovation, I'll be laying out the building blocks of the Endless Innovation model and supplementing this with original research and interviews from the field.
As always, your readership is much appreciated. If you have any ideas or suggestions about what to include on the blog, please feel free to send them along.
What can 3D printing do for medicine? The "sky is the limit," says Northwell Health researcher Dr. Todd Goldstein.
Northwell Health
Sponsored by Northwell Health
Medical professionals are currently using 3D printers to create prosthetics and patient-specific organ models that doctors can use to prepare for surgery.
Eventually, scientists hope to print patient-specific organs that can be transplanted safely into the human body.
Northwell Health, New York State's largest health care provider, is pioneering 3D printing in medicine in three key ways.
It's a "canary in the coalmine," said one climate scientist.
Surprising Science
A team of researchers discovered that permafrost in Northern Canada is melting at unusually fast rates.
This could causes dangerous and costly erosion, and it's likely speeding up climate change because thawing permafrost releases heat-trapping gasses into the atmosphere.
This week, Canada's House of Commons declared a national climate emergency.
One of Stephen Hawking's predictions seems to have been borne out in a man-made "black hole".
Image source: NASA/JPL-Caltech
Surprising Science
Stephen Hawking predicted virtual particles splitting in two from the gravitational pull of black holes.
Black holes, he also said, would eventually evaporate due to the absorption of negatively charged virtual particles.
A scientist has built a black hole analogue based on sound instead of light.
Not every part of a satellite burns up in reentry. Considering the growing number of satellites in orbital space, that's a big problem.
Technology & Innovation
Earth's orbital space is getting more crowded by the day.
The more satellites and space junk we put into orbit, the greater a risk that there could be a collision.
Not all materials burn up during reentry; that's why scientists need to stress test satellite parts to ensure that they won't become deadly falling objects.
Big think's weekly newsletter.
Get smarter faster from the comfort of your inbox.
See our newsletter privacy policy
here
Most Popular
Most Recent
Big think's weekly newsletter.
Get smarter faster from the comfort of your inbox.
See our newsletter privacy policy
here
© Copyright 2007-2019 & BIG THINK, BIG THINK EDGE,
SMARTER FASTER trademarks owned by The Big Think, Inc. All rights reserved.