The launch of the Endless Innovation blog
22 February, 2011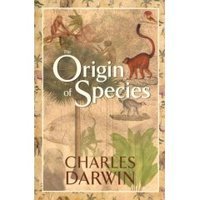 As some of you may realize by now, the FORTUNE Innovation Forum will not be taking place in 2007, and that means the Business Innovation Insider, which was launched as a companion blog for the conference back in 2005, has been put into the deep freezer by the powers-that-be for an unspecified amount of time. The logic is simple: No conference, no blog. However, I'm launching a new blog called Endless Innovation, which is completely unaffiliated in any way with FORTUNE magazine or FORTUNE conferences, but motivated by the same type of passion for innovation.
---
The Endless Innovation blog hopes to present the world of innovation with the same kind of breadth and depth as the Business Innovation Insider, but will also help to shape an idea that I'll be referring to as Endless Innovation. As you might have guessed from the quote at the top of the page, the term "endless innovation" is actually a riff on the last line of Darwin's Origin of Species, which refers to the creation of "endless forms, most beautiful and wonderful." I think innovation is a beautiful and wonderful process, and I find it remarkable the various ways that corporations and organizations are able to reinvent themselves. Just as various species are able to adapt to their environments over time, so too are corporations and organizations.  If nature is the "survival of the fittest," then the business world is all about the "survival of the most innovative."
Over the past year or so as the editor of the Business Innovation Insider, I started to pull together the various pieces of a new model for innovation that I'll be calling Endless Innovation. This model blends together some cutting-edge thinking that is occurring in the sciences, together with the latest thinking on innovation strategy from the business world. If all goes according to plan, this Endless Innovation blog will become the companion site for a forthcoming book on innovation.
Right now, the Endless Innovation blog is still in development (I've got no budget to pay an IT guy, so I'm forced to roll up my sleeves to get down and dirty with all the back-end tinkering), but the plan is to post anywhere from 5-10 times per day over the next year, in the hopes of building an audience for a book on innovation. In addition to posts about the latest trends and developments in the world of innovation, I'll be laying out the building blocks of the Endless Innovation model and supplementing this with original research and interviews from the field.
As always, your readership is much appreciated. If you have any ideas or suggestions about what to include on the blog, please feel free to send them along.
Researchers discover a link between nonverbal synchronization and relationship success.
Pixabay
Sex & Relationships
Scientists say coordinating movements leads to increased intimacy and sexual desire in a couple.
The improved rapport and empathy was also observed in people who didn't know each other.
Non-verbal clues are very important in the development stages of a relationship.
Humans evolved to live in the cold through a number of environmental and genetic factors.
Image source: Wikimedia Commons
Surprising Science
According to some relatively new research, many of our early human cousins preceded Homo sapien migrations north by hundreds of thousands or even millions of years.
Cross-breeding with other ancient hominids gave some subsets of human population the genes to contend and thrive in colder and harsher climates.
Behavioral and dietary changes also helped humans adapt to cold climates.
The comics titan worked for more than half a century to revolutionize and add nuance to the comics industry, and he built a vast community of fans along the way.
(Photo: GABRIEL BOUYS/AFP/Getty Images)
Culture & Religion
Lee died shortly after being rushed to an L.A. hospital. He had been struggling with multiple illnesses over the past year, reports indicate.
Since the 1950s, Lee has been one of the most influential figures in comics, helping to popularize heroes that expressed a level of nuance and self-doubt previously unseen in the industry.
Lee, who's later years were marked by some financial and legal tumult, is survived by his daughter, Joan Celia "J.C." Lee.
Big think's weekly newsletter.
Get smarter faster from the comfort of your inbox.
See our newsletter privacy policy
here
Most Popular
Most Recent
Big think's weekly newsletter.
Get smarter faster from the comfort of your inbox.
See our newsletter privacy policy
here
© Copyright 2007-2018 & BIG THINK, BIG THINK EDGE,
SMARTER FASTER trademarks owned by The Big Think, Inc. All rights reserved.