TSA-Proof 4th Amendment Underwear
24 November, 2010
When the TSA dramatically upped the level of intimacy for airport security scans this month, public outrage ensued, ranging from tongue-in-cheek mashups to grassroots activism. Now, designers are taking their stab at the TSA with 4th Amendment Underclothes – "a way to protest those intrusive TSA scanners without saying a word."
---
The metallic ink-printed undershirts and underwear blend the actual copy of the 4th Amendment – "The right of the people to be secure in their persons, houses, papers, and effects, against unreasonable searches and seizures, shall not be violated, and no Warrants shall issue, but upon probable cause, supported by Oath or affirmation, and particularly describing the place to be searched, and the persons or things to be seized." – with a healthy dose of snark.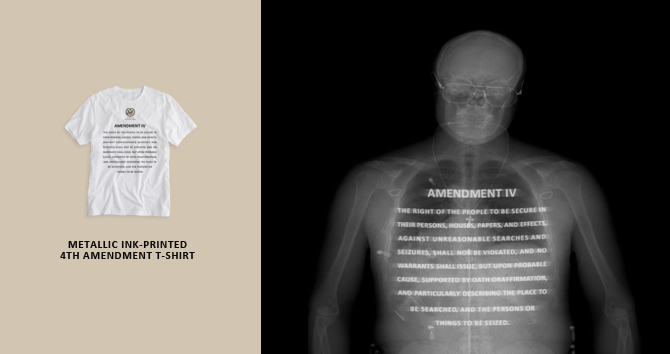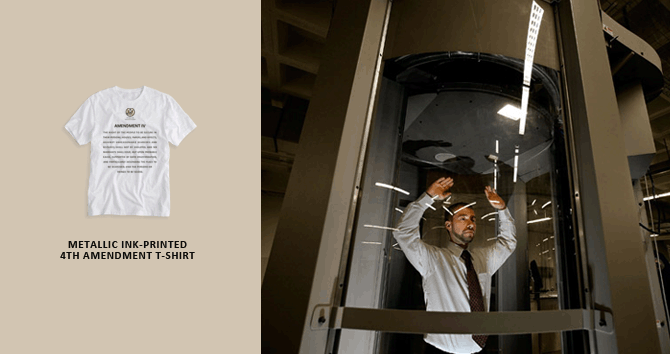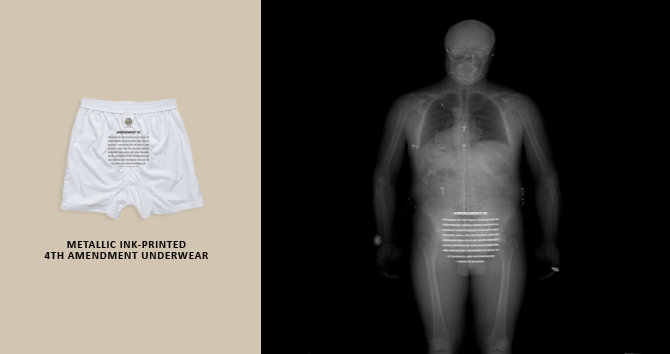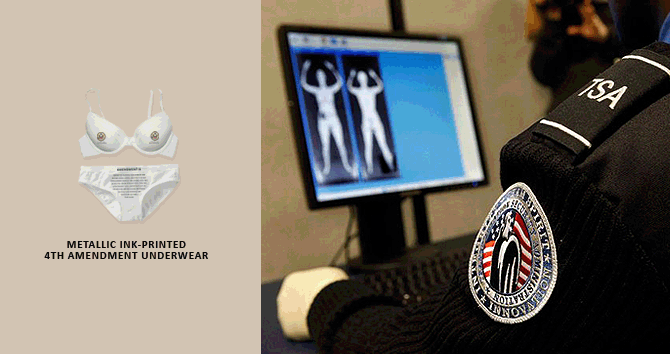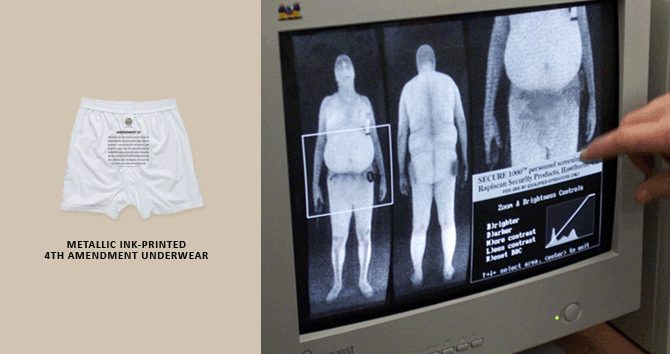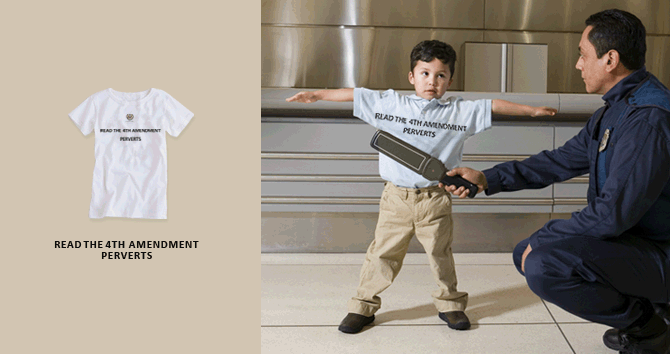 The gag-garments are available in the form of a t-shirt, either plain 4th amendment or pervert-alert, men's boxers, socks, and kid gear, ranging from $10 to $34.
via @hoogs
Maria Popova is the editor of Brain Pickings, a curated inventory of miscellaneous interestingness. She writes for Wired UK, GOOD Magazine, Design Observer and Huffington Post, and spends a shameful amount of time on Twitter.
Surprising Science
Your microbiome begins in your mouth. Why don't we look there more often?
Scroll down to load more…