Thanks, Robot! Humans are Showing Kindness with Their AI Helpers.
Even though there is no ramification for being rude or cold to AI, we may have a tendency to display gratitude. Why? An interview with the founder of x.ai, Dennis Mortensen.
11 May, 2017
Credit: Getty Images
Siri, sorry for being rude earlier. My bad.
---
We spend a lot of time in 2017 talking and writing to non-humans. Whether it's from interacting with a chatbot or asking Alexa for help, much of our communication is moving away from human-to-human and its attached norms of etiquette. Which begs the question: how should we be treating our AI helpers? With kindness or indifference?
"People tend to be very kind in the initial handover," says Dennis Mortensen, founder and CEO of x.ai. The NYC-based company created two virtual assistants, Amy and Andrew Ingram, that assist with scheduling meetings. Users of the service simply copy Amy or Andrew on an email and the virtual assistant, handing over the often time-consuming back-and-forth when scheduling meetings.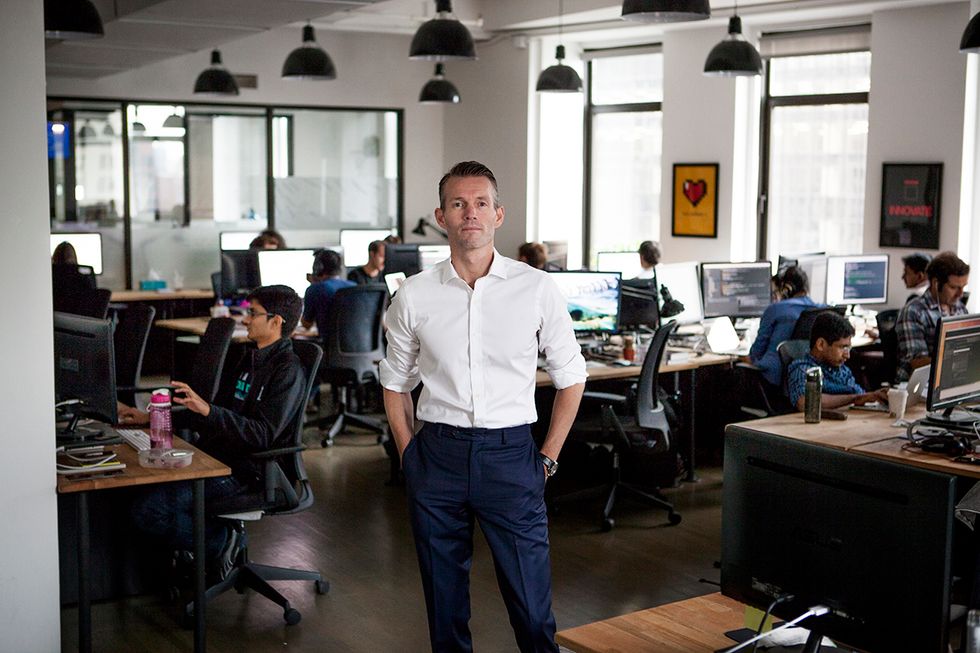 According to Mortensen, 11% of the communication with "Amy" and "Andrew" is to show gratitude for their work. Even though the virtual assistants don't have feelings, people feel an urge to express their thanks along with adding social niceties. Hey Amy, would you be so kind...
People are clearly treating "Amy" or "Andrew" as if they exist as warm-blooded humans. And while some people may wrongly assume that Amy Ingram is a human assistant, x.ai has no intention of blurring the line (hence the AI initials). "We don't want to fool anyone into thinking it is a human," states Mortensen.
My favorite go to person now is Amy Ingram @xdotai
— David Chou (@dchou1107) May 9, 2017
Technology & Innovation
An Italian firm has put forward an idea for a green city that would be completely self-sustaining, modern, and green.
Scroll down to load more…