Is Bitcoin Too Complex and Unproven for Amateur Day Traders to Handle?
Everybody seems to be making money on bitcoin and other cryptocurrency, but not many people grasp how the underlying technology works. Bitcoin is now traded on the exchanges for futures contracts. Is this problematic for amateur day traders that may not understand how bitcoin works?
09 January, 2018
Credit: Getty Images
Everybody seems to be making money on bitcoin and other cryptocurrency, but not many people grasp how the underlying technology works. 
---
Does that matter? We will soon find out, now that Bitcoin has recently been added to the Chicago Board Options Exchange and The Chicago Mercantile Exchange to allow for futures trading.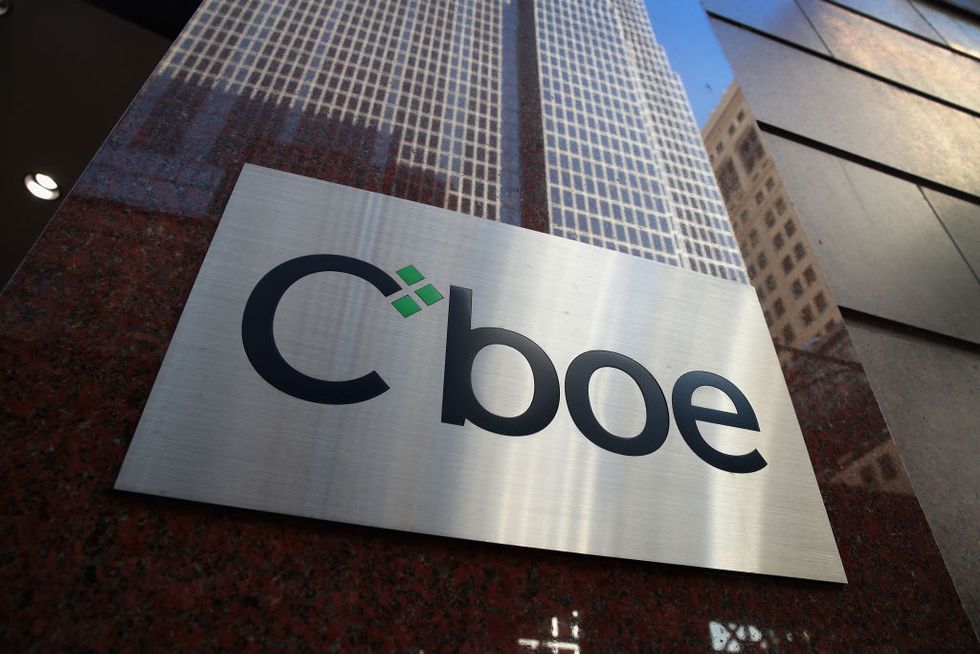 Every day brings new stories of investors pouring money into cryptocurrency with little understanding of the base technology, or perhaps intent of the company. For example, because of a recent spike in Ripple tokens, the paper weather of its co-founder Chris Larsen briefly surpassed that of Mark Zuckerberg.
Nevermind that the Ripple software was invented by programmer Jed McCaleb--the same programmer who created the infamous Mt. Gox. What may be more disconcerting, however, is that many investors may be unaware of the difference between the Ripple technology and the Ripple token. (The Ripple software is designed to be faster and more efficient than Bitcoin, without the mining process. Money can be moved between digital wallets. The Ripple token, not to be confused with the Ripple software, is one of the currencies that can be used.)
As Mark Twain once stated, "The more you explain it, the more I don't understand it."
Given the difficulty in grasping Bitcoin, is it wise to participate in futures trading with the currency? 
Until recently, the only way Americans and most other traders (Outside of contract-for-difference [CFD] agreements) to trade in Bitcoin was through cryptocurrency exchanges, such as Coinbase and Kraken. The popular exchange Coinbase limits the platform to only the most popular cryptocurrencies, and trades in billions worth of Bitcoin annually. When holding Bitcoin, a user will store the currency in the exchange or in their personal wallet. Traders are often concerned about hacking, with Coinbase customers reporting 30 thefts per month in 2017. 
In mid-December 2017, Bitcoin started trading on the CME and CBOE for futures. "This is your first opportunity to take a bitcoin derivative and put it on a centrally cleared exchange that has transparency, said JJ Kinahan, the chief derivatives strategist at Ameritrade, in a recent interview with CNBC. While futures markets tend to add stability, the initial low volume of trading may increase volatility. And unlike traditional Bitcoin trading, Bitcoin futures contracts can't get hacked or stolen.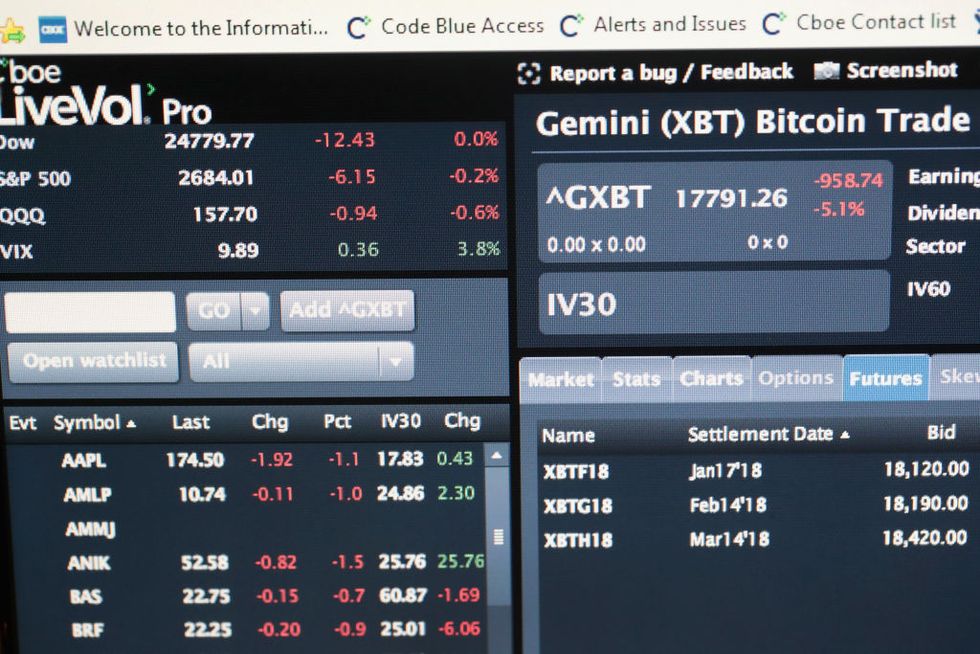 As of right now, however, futures trading is mostly for major traders.
"Most people won't lose their shirt unless they're doing this on credit, or buying on margin," states venture capitalist Scott Hartley, author of The Fuzzy and The Techie: Why the Liberal Arts Will Rule the Digital World.  "It's possible to do some of this on entry-level platforms like Coinbase, but the majority of anyone playing this close to the fire has been long crypto for a while, and is probably already playing with their paper gains." I ask him whether the complexity of Bitcoin is similar to Credit Default Swaps, where the people designing the product may not have even understood the instrument. 
"In my mind, we are a long way from CDS. That was people losing homes, and those were systematic ways of hiding risk," he states. "This is largely tech insiders losing money they didn't have six months ago because they're now chasing speculative gains on an alt coin. When your Uber driver starts asking you about Ripple that's when it's time to put some money down on a condo."
The overall cryptocurrency craze seems to be a mixture of greed, confusion, and an underlying promising technology (blockchain) that may revolutionize business. An August 2017 WIRED article title may have best summarized are current moment: Bitcoin Makes Even Smart People Feel Dumb.
To create wiser adults, add empathy to the school curriculum.
Sponsored by Charles Koch Foundation
Stories are at the heart of learning, writes Cleary Vaughan-Lee, Executive Director for the Global Oneness Project. They have always challenged us to think beyond ourselves, expanding our experience and revealing deep truths.
Vaughan-Lee explains 6 ways that storytelling can foster empathy and deliver powerful learning experiences.
Global Oneness Project is a free library of stories—containing short documentaries, photo essays, and essays—that each contain a companion lesson plan and learning activities for students so they can expand their experience of the world.
An extinction events expert sounds a dire warning.
Getty Images
Surprising Science
The supervolcano in Yellowstone National Park could cause an "ultra-catastrophe," warns an extinction events writer.
The full eruption of the volcano last happened 640,000 years ago.
The blast could kill billions and make United States uninhabitable.
Just before I turned 60, I discovered that sharing my story by drawing could be an effective way to both alleviate my symptoms and combat that stigma.
Photo by JJ Ying on Unsplash
Mind & Brain
I've lived much of my life with anxiety and depression, including the negative feelings – shame and self-doubt – that seduced me into believing the stigma around mental illness: that people knew I wasn't good enough; that they would avoid me because I was different or unstable; and that I had to find a way to make them like me.
A joint study by two England universities explores the link between sex and cognitive function with some surprising differences in male and female outcomes in old age.
Mind & Brain
A joint study by the universities of Coventry and Oxford in England has linked sexual activity with higher cognitive abilities in older age.
The results of this study suggest there are significant associations between sexual activity and number sequencing/word recall in men. In women, however, there was a significant association between sexual activity in word recall alone - number sequencing was not impacted.
The differences in testosterone (the male sex hormone) and oxytocin (a predominantly female hormone) may factor into why the male cognitive level changes much more during sexual activity in older age.
Technology & Innovation
Mathematicians studied 100 billion tweets to help computer algorithms better understand our colloquial digital communication.
Scroll down to load more…