Is Bitcoin Too Complex and Unproven for Amateur Day Traders to Handle?
Everybody seems to be making money on bitcoin and other cryptocurrency, but not many people grasp how the underlying technology works. Bitcoin is now traded on the exchanges for futures contracts. Is this problematic for amateur day traders that may not understand how bitcoin works?
09 January, 2018
Everybody seems to be making money on bitcoin and other cryptocurrency, but not many people grasp how the underlying technology works. 
---
Does that matter? We will soon find out, now that Bitcoin has recently been added to the Chicago Board Options Exchange and The Chicago Mercantile Exchange to allow for futures trading.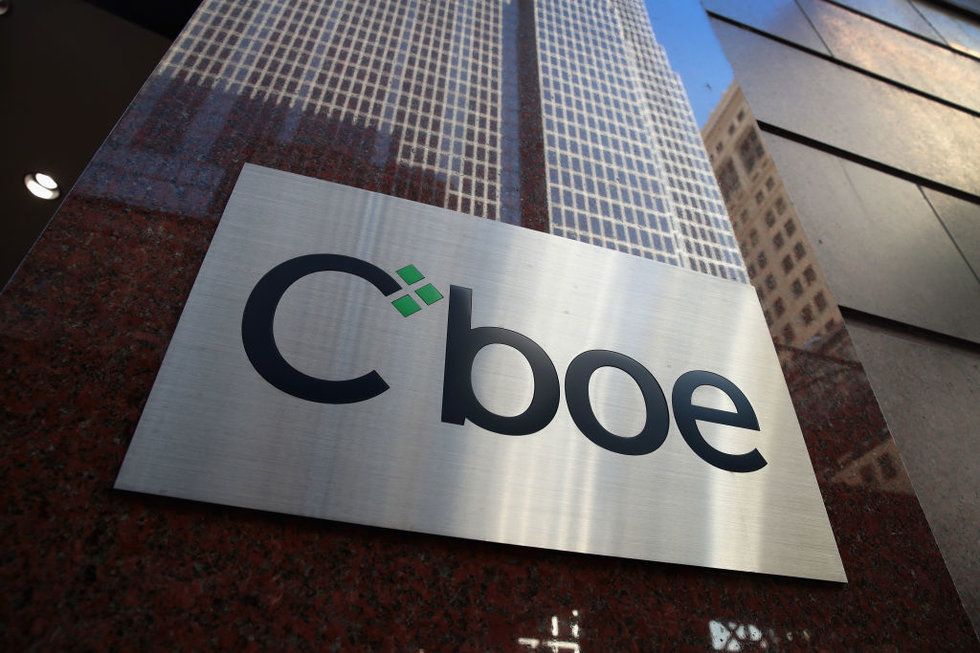 Every day brings new stories of investors pouring money into cryptocurrency with little understanding of the base technology, or perhaps intent of the company. For example, because of a recent spike in Ripple tokens, the paper weather of its co-founder Chris Larsen briefly surpassed that of Mark Zuckerberg.
Nevermind that the Ripple software was invented by programmer Jed McCaleb--the same programmer who created the infamous Mt. Gox. What may be more disconcerting, however, is that many investors may be unaware of the difference between the Ripple technology and the Ripple token. (The Ripple software is designed to be faster and more efficient than Bitcoin, without the mining process. Money can be moved between digital wallets. The Ripple token, not to be confused with the Ripple software, is one of the currencies that can be used.)
As Mark Twain once stated, "The more you explain it, the more I don't understand it."
Given the difficulty in grasping Bitcoin, is it wise to participate in futures trading with the currency? 
Until recently, the only way Americans and most other traders (Outside of contract-for-difference [CFD] agreements) to trade in Bitcoin was through cryptocurrency exchanges, such as Coinbase and Kraken. The popular exchange Coinbase limits the platform to only the most popular cryptocurrencies, and trades in billions worth of Bitcoin annually. When holding Bitcoin, a user will store the currency in the exchange or in their personal wallet. Traders are often concerned about hacking, with Coinbase customers reporting 30 thefts per month in 2017. 
In mid-December 2017, Bitcoin started trading on the CME and CBOE for futures. "This is your first opportunity to take a bitcoin derivative and put it on a centrally cleared exchange that has transparency, said JJ Kinahan, the chief derivatives strategist at Ameritrade, in a recent interview with CNBC. While futures markets tend to add stability, the initial low volume of trading may increase volatility. And unlike traditional Bitcoin trading, Bitcoin futures contracts can't get hacked or stolen.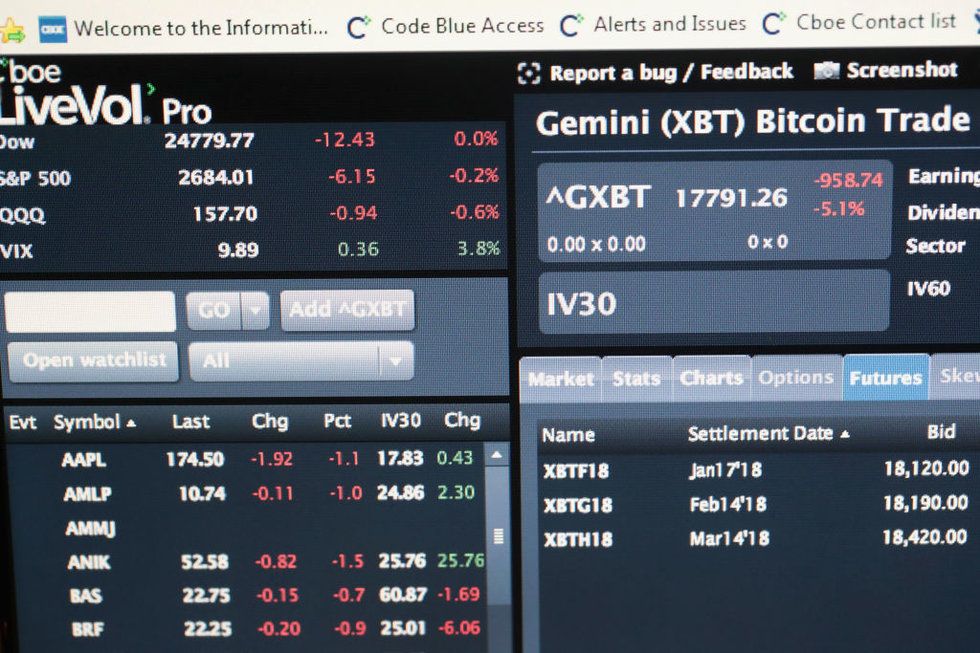 As of right now, however, futures trading is mostly for major traders.
"Most people won't lose their shirt unless they're doing this on credit, or buying on margin," states venture capitalist Scott Hartley, author of The Fuzzy and The Techie: Why the Liberal Arts Will Rule the Digital World.  "It's possible to do some of this on entry-level platforms like Coinbase, but the majority of anyone playing this close to the fire has been long crypto for a while, and is probably already playing with their paper gains." I ask him whether the complexity of Bitcoin is similar to Credit Default Swaps, where the people designing the product may not have even understood the instrument. 
"In my mind, we are a long way from CDS. That was people losing homes, and those were systematic ways of hiding risk," he states. "This is largely tech insiders losing money they didn't have six months ago because they're now chasing speculative gains on an alt coin. When your Uber driver starts asking you about Ripple that's when it's time to put some money down on a condo."
The overall cryptocurrency craze seems to be a mixture of greed, confusion, and an underlying promising technology (blockchain) that may revolutionize business. An August 2017 WIRED article title may have best summarized are current moment: Bitcoin Makes Even Smart People Feel Dumb.
Step inside the unlikely friendship of a former ACLU president and an ultra-conservative Supreme Court Justice.

Sponsored by Charles Koch Foundation
Former president of the ACLU Nadine Strossen and Supreme Court Justice Antonin Scalia were unlikely friends. They debated each other at events all over the world, and because of that developed a deep and rewarding friendship – despite their immense differences.
Scalia, a famous conservative, was invited to circles that were not his "home territory", such as the ACLU, to debate his views. Here, Strossen expresses her gratitude and respect for his commitment to the exchange of ideas.
"It's really sad that people seem to think that if you disagree with somebody on some issues you can't be mutually respectful, you can't enjoy each other's company, you can't learn from each other and grow in yourself," says Strossen.
The opinions expressed in this video do not necessarily reflect the views of the Charles Koch Foundation, which encourages the expression of diverse viewpoints within a culture of civil discourse and mutual respect.
Scientists make an important discovery for the future of computing.
Pixabay
Surprising Science
Researchers find a new state of matter called "topological superconductivity".
The state can lead to important advancements in quantum computing.
Utilizing special particles that emerge during this state can lead to error-free data storage and blazing calculation speed.
Erik Verlinde has been compared to Einstein for completely rethinking the nature of gravity.
Photo by Willeke Duijvekam
Surprising Science
The Dutch physicist Erik Verlinde's hypothesis describes gravity as an "emergent" force not fundamental.
The scientist thinks his ideas describe the universe better than existing models, without resorting to "dark matter".
While some question his previous papers, Verlinde is reworking his ideas as a full-fledged theory.
As tempting as it may be to run away from emotionally-difficult situations, it's important we confront them head-on.
Videos
Impossible-sounding things are possible in hospitals — however, there are times when we hit dead ends. In these moments, it's important to not run away, but to confront what's happening head-on.
For a lot of us, one of the ways to give meaning to terrible moments is to see what you can learn from them.
Sometimes certain information can "flood" us in ways that aren't helpful, and it's important to figure out what types of data you are able to take in — process — at certain times.