Where to see this Friday's blood moon, the longest lunar eclipse of the century
It is projected to last for more than 100 minutes, and begins Friday July 27.
23 July, 2018
The longest lunar eclipse of the century will be an incredible sight for a good part of the world, and the penumbra and umbra (partial and total eclipse) will be cast to mostly the Middle East, south and eastern Africa, western and southeast Asia, and finally India.
---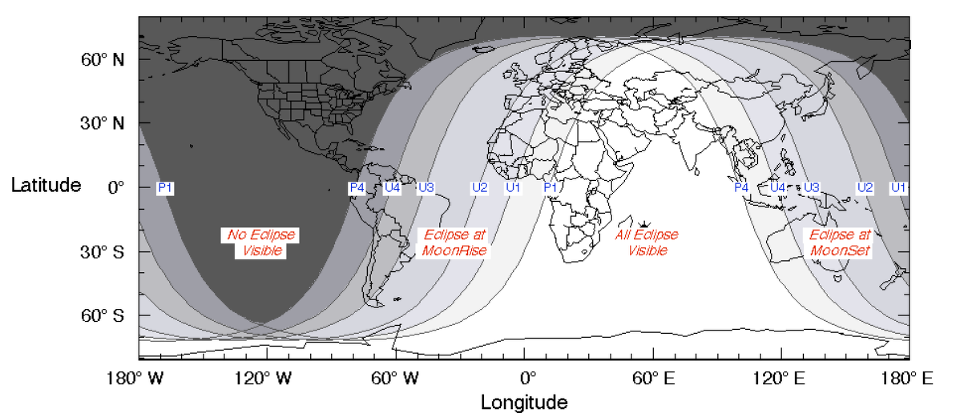 Image by Piruliton, Creative Commons licensed.
It happens when Earth casts its shadow onto the lunar surface as it passes between the sun and moon. 
Alas, none of it will be visible in North America. You can, however, watch it as it happens, online at several locations: TimeAndDate.com has one, as does the Virtual Telescope Project.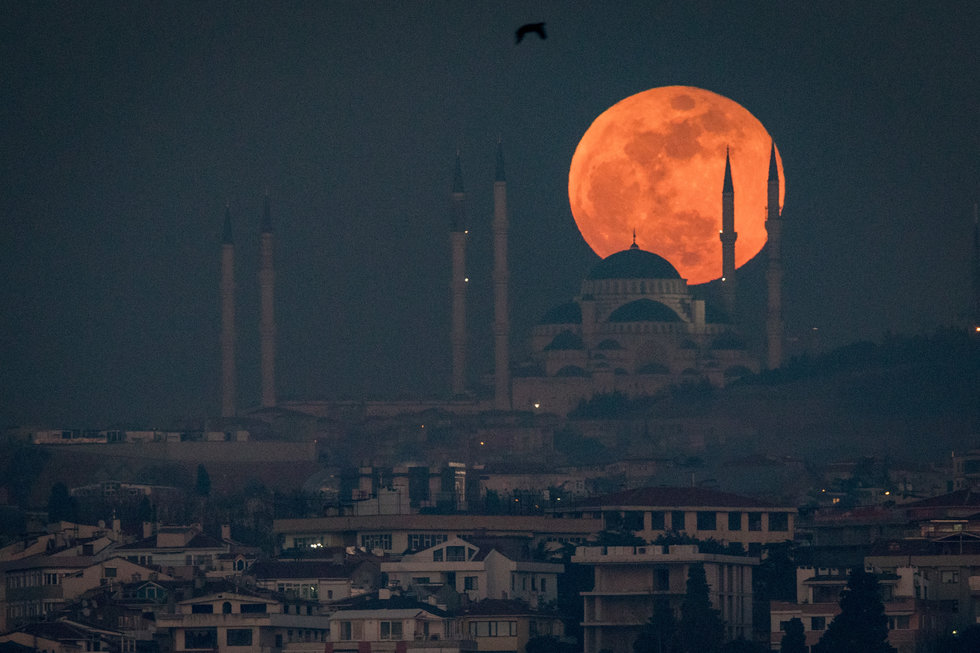 A Super Blue Blood Moon rises behind the Camlica Mosque on January 31, 2018 in Istanbul, Turkey. (Photo by Chris McGrath/Getty Images)
If you're planning to watch it online it begins at 1:14 p.m. ET, and maximum totality, or the blood moon, begins at 04:21 p.m. ET. 
In total, the full lunar eclipse will last one hour and 42 minutes, the longest it will be this century. The moon will turn into a dark glowing red disc, which is from the sun's rays passing through Earth's atmosphere and being filtered by it. That color is where the term "blood moon" comes from.
Here's an image captured in 2014 when that happened; if you have even decent photographic equipment, you can do the same.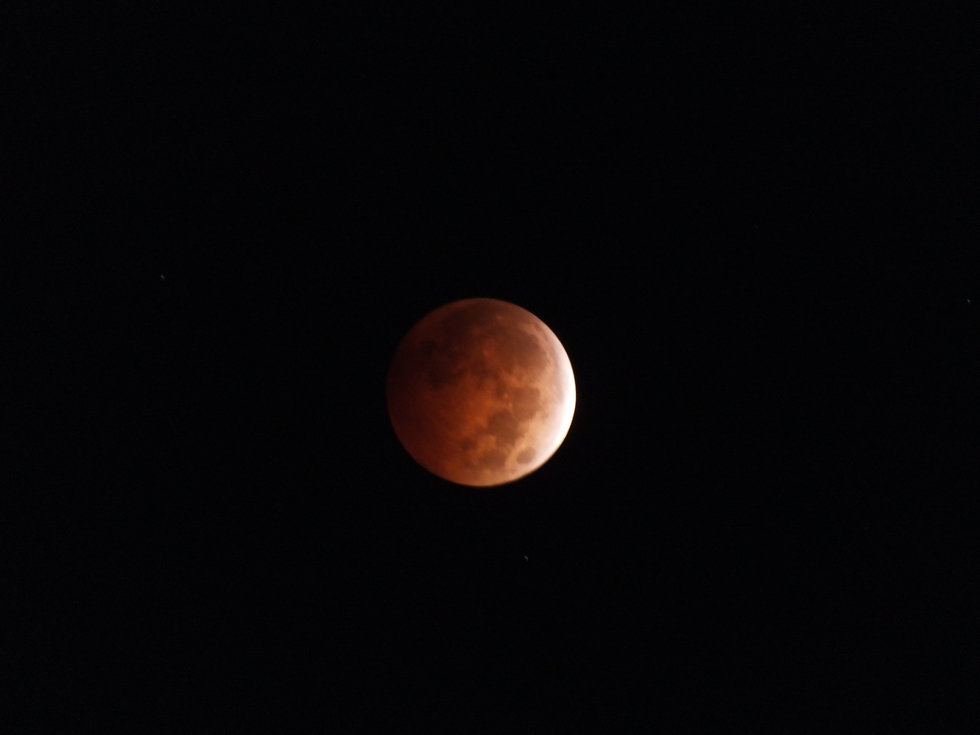 Image by author, captured Oct. 7, 2014, Jackson, MI.
Noah Petro, a scientist at NASA's Goddard Space Flight Center, gave some guidance to ABC News for those willing to travel to see it, including "… Either renting a boat and driving it to the middle of the Indian Ocean or visiting relatives in Ethiopia for the best seat in the house."
The next shot at seeing a total lunar eclipse, though not as long as this one, will be January 21, 2019; it will be a super moon, just like this one, which is a full moon or new moon that is at its closest point to the Earth in its orbit.
There's also a partial lunar eclipse in July of 2019 in the United States. 
Related Articles
Both schizophrenics and people with a common personality type share similar brain patterns.
(shutterstock)
Mind & Brain
A new study shows that people with a common personality type share brain activity with patients diagnosed with schizophrenia.
The study gives insight into how the brain activity associated with mental illnesses relates to brain activity in healthy individuals.
This finding not only improves our understanding of how the brain works but may one day be applied to treatments.
It's a development that could one day lead to much better treatments for osteoporosis, joint damage, and bone fractures.
Image: Nissim Benvenisty
Surprising Science
Scientists have isolated skeletal stem cells in adult and fetal bones for the first time.
These cells could one day help treat damaged bone and cartilage.
The team was able to grow skeletal stem cells from cells found within liposuctioned fat.
Gut bacteria play an important role in how you feel and think and how well your body fights off disease. New research shows that exercise can give your gut bacteria a boost.
National Institutes of Health
Surprising Science
Two studies from the University of Illinois show that gut bacteria can be changed by exercise alone.
Our understanding of how gut bacteria impacts our overall health is an emerging field, and this research sheds light on the many different ways exercise affects your body.
Exercising to improve your gut bacteria will prevent diseases and encourage brain health.
Big think's weekly newsletter.
Get smarter faster from the comfort of your inbox.
See our newsletter privacy policy
here
Most Popular
Most Recent
Big think's weekly newsletter.
Get smarter faster from the comfort of your inbox.
See our newsletter privacy policy
here
© Copyright 2007-2018 & BIG THINK, BIG THINK EDGE,
SMARTER FASTER trademarks owned by The Big Think, Inc. All rights reserved.