College no longer provides job security. Is it still worth attending?
A college degree is still a well-trodden path to relative financial success. Even so, a college degree is no longer a guarantee of a secure job, or of any job at all.
15 March, 2018
The world of work is changing quickly and will change even more in the years ahead: so too will the challenges that your children face. Many people assume that if their children go to college and take a degree in one of the "safe" disciplines like law, medicine, or accounting, their futures will be secure. In some countries that is still true. In the so-called developed countries like the United States it is not. America has more lawyers per capita than any other country in the world, nearly forty for every ten thousand citizens, and a great many more graduates are not practicing law, either because they do not want to or because there aren't enough jobs to go around. One of the results of this glut of lawyers in the United States is an increasingly tangled web of legislation and litigation. Lawyers, after all, have to do something with their time.
---
Let me say right away that a college degree is still a well-trodden path to relative financial success. According to a 2014 Pew study, the income gap between college grads and high school grads has never been greater and has widened in a relatively short time.5 Even so, a college degree is no longer a guarantee of a secure job, or of any job at all.
The Price of Success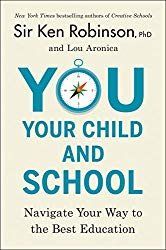 According to one estimate, 45 percent of recent college graduates worked in "non-college jobs." A "college job" is one in which at least 50 percent of the workers in that job indicated that a bachelor's degree or more was necessary. This plays to the Great Recession narrative of college graduates working as taxi drivers and sales clerks, but the authors point out that this isn't an exact number, as a percentage of these people will make the transition to college jobs in the coming years.6
The other factors to bear in mind are the mounting costs of college and the rising mountain of student debt. These numbers suggest that the accepted story of school/ college/ security may not be nearly as rosy for many individuals. For one thing, the cost of college in the United States has skyrocketed—from an average of $18,574 in 2000 to $38,762 in 2015.7 That's an inflation rate of 209 percent, or 71 percentage points higher than the overall rate of inflation over the same period. Many families can't keep up with this, which has led to the highest levels of student debt we have ever seen—more than $35,000 per borrower in 2015.8 Our children are entering their adult lives with financial burdens that few of us had to carry.
This scenario—carrying a considerable level of debt while finding oneself underemployed in a field that may offer advancement but doesn't align with your desired degree in any way—is one that bears consideration before you guide your children toward four or more additional years of school. One of the reasons for this problem is that we have so prioritized the need for our children to become doctors or lawyers or to get their MBAs that we've sent them the unconscious message that anything other than that equates to selling themselves short.
 Fit for Work?
Meanwhile there is an escalating problem of youth unemployment. In some countries almost 50 percent of young people are not employed or never have been. In the United States the overall rate of youth unemployment is around 10 percent. In some parts of the country, it is almost twice that. Nationwide, about one in seven young people—about six million—are not participating in work, education, or training. They have no role in the economy and no stake in it either. They are sometimes referred to as "the disconnected."9
Ironically, millions of jobs are not filled. It's been estimated that by 2020 there will be 95 million such jobs around the world.10 In 2016 there were 5.5 million unfilled jobs available in the United States.11 Many of these were in areas of skilled labor, which require specialist on-the-job training but not college.
Bob Morrison of Quadrant Research knows from personal experiences how much of a problem the overemphasis on sending everyone to college can be, even in the field of vocational education: "I see this in my role as president of a large regional school district here in New Jersey. One of the measures of a successful high school is the percentage of students that enroll in college. Schools strive to push all students to go to college because of the impact on school rankings. There has also been a troubling trend in vocational and technical schools (VoTechs). Many of these schools are now becoming elite training schools in STEM with a heavy focus on technology. Many have abandoned the career side of Careers and Technical Education (CTE). We do need more students to look at career pathways outside of the collegiate route, but we also need to take a hard look at the transformation going on in our VoTechs. Now that everyone, including VoTechs, is caught up in this 'move them on to college' mind-set, my worry is that soon we may not have the infrastructure to support the non-college options that so many students need and want."12
One of the results is the loss of practical and vocational courses in schools. The loss of these programs and the decline in apprenticeships and other training opportunities has contributed to what has become known as the global skills gap. "Many Americans don't have the skills that those available jobs require," noted Patrick Gillespie, a reporter at CNNMoney. "The skills gap has become a serious problem in the U.S."13 About a third of job openings in the United States in 2018 will require some kind of noncollege professional training, but only 12 percent of the labor force has any kind of vocational certification.14 There are exceptions. One of the most significant is the mounting success of Big Picture Learning.
The Big Picture
Big Picture Learning (BPL) was established in Rhode Island in 1995 with the aim of putting students at the center of their own learning. BPL cofounders Dennis Littky and Elliot Washor merged their thirty years of experience as teachers and principals to demonstrate that education and schools can and should be radically different. The first class of Big Picture Learning graduated in 2000 with a 96 percent graduation rate. Today, there are over sixty-  five BPL network schools in the United States and many more around the world, including schools in Australia, the Netherlands, Italy, and Canada. Two of the signature features of BPL schools are an emphasis on personalized education and on connecting students learning in school to the wider world of work. BPL students spend considerable time in the community under the supervision of mentors. They're not evaluated solely on the basis of standardized tests but on exhibitions and demonstrations of achievement, on motivation, "and on the habits of mind, hand, and heart, reflecting the real world evaluations and assessments that all of us face in our everyday lives."15
--
5. The income gap is more than $17,500 a year in  full- time salary for those aged between  twenty-five and   thirty- two. For early boomers in 1979, the gap was $9,690 (all dollars are adjusted). Danielle Kurtzleben, "Study: Income Gap Between Young College and High School Grads Widens," U.S. News & World Report, February 11, 2014, http://www.usnews.com/news/ articles/2014/02/11/study-income-gap-between-young-college-and-high-school-grads-widens.
6. Jaison R. Abel and Richard Deitz, "Working as a Barista after College Is Not as Common as You Might Think," Liberty Street Economics, January 11, 2016, http://libertystreeteconomics.newyorkfed.org/2016/01/working-as-a-barista-after-college-is-not-as-common-as-you-might-think.html.
7. Travis Mitchell, "Chart: See 20 Years of Tuition Growth at National  Universities," U.S. News & World Report, July 29, 2015, http://www.usnews.com/education/best-colleges/paying-for-college/articles/2017-09-20/see-20-years-of-tuition-growth-at-national-universities.
8. Jeffrey Sparshott, "Congratulations, Class of 2015. You're the Most Indebted Ever (for Now)," Wall Street Journal, May 8, 2015, https://blogs.wsj.com/economics/2015/05/08/congratulations-class-of-2015-youre-the-most-indebted-ever-for-now.
9. See One in Seven, a report of the Measure of America Project of the Social Sciences Research Council, http://www.measureofamerica.org. According to the report, "Of the twenty-five largest metropolitan areas, Boston and  Minneapolis– St. Paul perform the best, with fewer than one in ten young people disconnected from the worlds of school and work. In Phoenix, nearly one in five is disconnected. African Americans have the highest rate of youth disconnection, at 22.5 percent. In Pittsburgh, Seattle, Detroit, and Phoenix more than one in four African American young people are disconnected. Latinos have the second-highest national youth disconnection rate, at 18.5 percent. In Boston, New York, and Phoenix, more than one in five Latino young people are disconnected."
10. "A Multilateral Approach to Bridging the Global Skills Gap," Cornell HR Review, May 8, 2015, http://www.cornellhrreview.org/a-multilateral-approach-to-bridging-the-global-skills-gap/.
11. "Table A. Job Openings, Hires, and Total Separations by Industry, Seasonally Adjusted," U.S. Bureau of Labor Statistics, November 8, 2016, https://www.bls.gov/news.release/jolts.a.htm.
12. Bob Morrison, personal correspondence, July 2017.
13. Patrick Gillespie, "America Has Near Record 5.6 Million Job Openings," CNNMoney, February 9, 2016, http://money.cnn.com/2016/02/09/news/economy/america-5-6-million-record-job-openings/index.html.
14. "Report: Vocational Training Misses Mark in Many Countries," U.S. News & World Report, November 18, 2014, https://www.usnews.com/news/articles/2014/11/18/report-vocational-training-misses-mark-in-many-countries.
15. "Our Story," Big Picture Learning, https://www.bigpicture.org/apps/pages/index.jsp?uREC_ID=389353&type=d&pREC_ID=882353, accessed September 14, 2017.
--
Excerpt from You, Your Child, and School: Navigate Your Way to the Best Education by Sir Ken Robinson, Ph. D and Lou Aronica, published on March 13, 2018 by Viking, an imprint of Penguin Publishing Group, a division of Penguin Random House LLC. Copyright by Ken Robinson, 2018.
Big Think Edge
The meaning of the word 'confidence' seems obvious. But it's not the same as self-esteem.
Confidence isn't just a feeling on your inside. It comes from taking action in the world.
Join Big Think Edge today and learn how to achieve more confidence when and where it really matters.
The team caught a glimpse of a process that takes 18,000,000,000,000,000,000,000 years.
Image source: Pixabay
Surprising Science
In Italy, a team of scientists is using a highly sophisticated detector to hunt for dark matter.
The team observed an ultra-rare particle interaction that reveals the half-life of a xenon-124 atom to be 18 sextillion years.
The half-life of a process is how long it takes for half of the radioactive nuclei present in a sample to decay.
Researchers hope the technology will further our understanding of the brain, but lawmakers may not be ready for the ethical challenges.
Still from John Stephenson's 1999 rendition of Animal Farm.
Surprising Science
Researchers at the Yale School of Medicine successfully restored some functions to pig brains that had been dead for hours.
They hope the technology will advance our understanding of the brain, potentially developing new treatments for debilitating diseases and disorders.
The research raises many ethical questions and puts to the test our current understanding of death.
The image of an undead brain coming back to live again is the stuff of science fiction. Not just any science fiction, specifically B-grade sci fi. What instantly springs to mind is the black-and-white horrors of films like Fiend Without a Face. Bad acting. Plastic monstrosities. Visible strings. And a spinal cord that, for some reason, is also a tentacle?
But like any good science fiction, it's only a matter of time before some manner of it seeps into our reality. This week's Nature published the findings of researchers who managed to restore function to pigs' brains that were clinically dead. At least, what we once thought of as dead.
What's dead may never die, it seems
The researchers did not hail from House Greyjoy — "What is dead may never die" — but came largely from the Yale School of Medicine. They connected 32 pig brains to a system called BrainEx. BrainEx is an artificial perfusion system — that is, a system that takes over the functions normally regulated by the organ. The pigs had been killed four hours earlier at a U.S. Department of Agriculture slaughterhouse; their brains completely removed from the skulls.
BrainEx pumped an experiment solution into the brain that essentially mimic blood flow. It brought oxygen and nutrients to the tissues, giving brain cells the resources to begin many normal functions. The cells began consuming and metabolizing sugars. The brains' immune systems kicked in. Neuron samples could carry an electrical signal. Some brain cells even responded to drugs.
The researchers have managed to keep some brains alive for up to 36 hours, and currently do not know if BrainEx can have sustained the brains longer. "It is conceivable we are just preventing the inevitable, and the brain won't be able to recover," said Nenad Sestan, Yale neuroscientist and the lead researcher.
As a control, other brains received either a fake solution or no solution at all. None revived brain activity and deteriorated as normal.
The researchers hope the technology can enhance our ability to study the brain and its cellular functions. One of the main avenues of such studies would be brain disorders and diseases. This could point the way to developing new of treatments for the likes of brain injuries, Alzheimer's, Huntington's, and neurodegenerative conditions.
"This is an extraordinary and very promising breakthrough for neuroscience. It immediately offers a much better model for studying the human brain, which is extraordinarily important, given the vast amount of human suffering from diseases of the mind [and] brain," Nita Farahany, the bioethicists at the Duke University School of Law who wrote the study's commentary, told National Geographic.
An ethical gray matter
Before anyone gets an Island of Dr. Moreau vibe, it's worth noting that the brains did not approach neural activity anywhere near consciousness.
The BrainEx solution contained chemicals that prevented neurons from firing. To be extra cautious, the researchers also monitored the brains for any such activity and were prepared to administer an anesthetic should they have seen signs of consciousness.
Even so, the research signals a massive debate to come regarding medical ethics and our definition of death.
Most countries define death, clinically speaking, as the irreversible loss of brain or circulatory function. This definition was already at odds with some folk- and value-centric understandings, but where do we go if it becomes possible to reverse clinical death with artificial perfusion?
"This is wild," Jonathan Moreno, a bioethicist at the University of Pennsylvania, told the New York Times. "If ever there was an issue that merited big public deliberation on the ethics of science and medicine, this is one."
One possible consequence involves organ donations. Some European countries require emergency responders to use a process that preserves organs when they cannot resuscitate a person. They continue to pump blood throughout the body, but use a "thoracic aortic occlusion balloon" to prevent that blood from reaching the brain.
The system is already controversial because it raises concerns about what caused the patient's death. But what happens when brain death becomes readily reversible? Stuart Younger, a bioethicist at Case Western Reserve University, told Nature that if BrainEx were to become widely available, it could shrink the pool of eligible donors.
"There's a potential conflict here between the interests of potential donors — who might not even be donors — and people who are waiting for organs," he said.
It will be a while before such experiments go anywhere near human subjects. A more immediate ethical question relates to how such experiments harm animal subjects.
Ethical review boards evaluate research protocols and can reject any that causes undue pain, suffering, or distress. Since dead animals feel no pain, suffer no trauma, they are typically approved as subjects. But how do such boards make a judgement regarding the suffering of a "cellularly active" brain? The distress of a partially alive brain?
The dilemma is unprecedented.
Setting new boundaries
Another science fiction story that comes to mind when discussing this story is, of course, Frankenstein. As Farahany told National Geographic: "It is definitely has [sic] a good science-fiction element to it, and it is restoring cellular function where we previously thought impossible. But to have Frankenstein, you need some degree of consciousness, some 'there' there. [The researchers] did not recover any form of consciousness in this study, and it is still unclear if we ever could. But we are one step closer to that possibility."
She's right. The researchers undertook their research for the betterment of humanity, and we may one day reap some unimaginable medical benefits from it. The ethical questions, however, remain as unsettling as the stories they remind us of.
A scientific look into a ubiquitous phenomenon.
Big think's weekly newsletter.
Get smarter faster from the comfort of your inbox.
See our newsletter privacy policy
here
Most Popular
Most Recent
Big think's weekly newsletter.
Get smarter faster from the comfort of your inbox.
See our newsletter privacy policy
here
© Copyright 2007-2019 & BIG THINK, BIG THINK EDGE,
SMARTER FASTER trademarks owned by The Big Think, Inc. All rights reserved.