How organizations can embrace diversity to boost creativity
Creativity is of vital importance in the modern world. Does diversity help promote it?
09 May, 2018
Does diversity help promote creativity? (Image: Getty Images/Big Think)
This series on diversity and inclusion is sponsored by Amway, which supports a prosperous economy through having a diverse workplace. Companies committed to diversity and inclusion are better equipped to innovate and drive performance. For more information, visit amwayglobal.com/our-story.
---
Creativity is a vital resource in the modern business world. In an IBM survey of more than a thousand CEOs, creativity was ranked as the most important quality in a modern business leader. In another study, creativity was found to be an essential requirement for entrepreneurship.
The need for a creative workplace is self-evident. How to promote creativity is less obvious. One method that is often considered is increasing the diversity of the workplace. Intuition suggests that this should be effective, as a plethora of worldviews and life experiences should promote a variety of responses to problems. But is this true?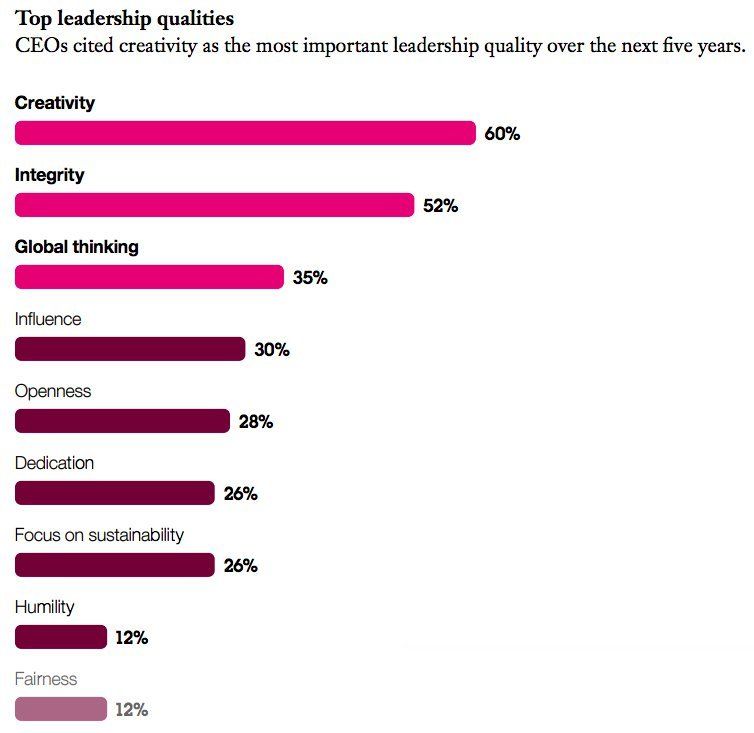 Diversity and creativity
There has been surprisingly little research on this subject despite the apparent interest in promoting creativity and learning about how diverse environments affect us. There are two extensive studies, however, that explore the relationship between creativity and diversity for both individuals and organizations.
The first study by Jackson Lu, Paul Eastwick, and several others examined the effect that intercultural dating had on creativity. Over the course of several experiments, it was shown that a history of intercultural dating could predict how well a person would score on a variety of creativity tests. A second experiment showed the effect was not a mere correlation, as subjects performed better on the same tests when they had spent time reflecting on an intercultural relationship rather than on an intracultural one.
The last part of the study focused on intercultural friendships rather than romantic relationships and found that more frequent contact with friends of another culture was a predictor for whether the subject would display traits of entrepreneurship or workplace innovation, providing further evidence that close intercultural relationships can promote creative thinking.

The authors concluded that their study provided "the first empirical evidence that intercultural romantic relationships and friendships can enhance creativity by facilitating cultural learning." They suggested that the mechanism for improved creativity is the mental flexibility that consistent interactions with someone from a culture that differs from your own often requires. 
Getting a second opinion
The second study, by Ceren Ozgen, Jacques Poot, and Peter Nijkamp, focused on the organizational effects of diversity and sought to determine if a diverse organization was a creative one. After deciding that the literature up to that point had shown mixed results, the researchers chose to analyze data comparing workplace demographics to innovation in Dutch companies.
While their findings did show that a young, highly skilled workforce located near competing firms tended to be more innovative, the diversity factor was insignificant though positive. Furthermore, if employees from the same country tended to stick together rather than interacting with those from different places, the effect of diversity on innovation was negative. After adding a factor for fixed effects, a tool often used in statistics to identify underlying variables, the only significant element of innovation in large firms that remained was the presence of high-skilled employees.
The authors concluded that "we do not find supporting empirical evidence for firms benefitting from cultural diversity of employment once reverse causality and unobserved firm heterogeneity are both taken into consideration." So, is the jury still out?
Despite the disagreement of these studies, some things can still be said about a diverse workplace. Both studies agree that the depth of relationships is important and that no positive effect exists when there is no meaningful interaction between people of differing cultures. It also remains possible that the second experiment did not focus on types of workplace creativity that were positively affected by diversity, as the authors suggested. As always, more research is needed.
So what can an organization do to take advantage of the findings of these studies?
How organizations can benefit from diversity
The authors of the first study suggest that the benefits of intercultural exchange can be harnessed at the organizational level in two steps. As these suggestions are geared towards improving the individual, the findings of the second study do not rule out the possibility of later benefits reaching the workplace. 
"The first step for organizations is to cultivate an intercultural environment by opening the door to individuals from different cultures. For example, to enhance cultural diversity in the workplace, organizations could develop more exchange programs between offices in different countries. In addition, organizations could provide more financial and logistical support for international employees in the challenging process of obtaining work visas and residency permits."
They suggest a step two that is a little more involved.
"Having ensured an adequate level of cultural diversity for intercultural interactions, the second step for organizations is to nurture close relationships among employees from different cultures. When intercultural relationships are mismanaged, they can breed discomfort, mistrust, and conflict due to cultural barriers and differences which explains why people generally favor intracultural romantic relationships and friendships in the first place. Instead of forcing international employees to suppress their cultural values and assimilate to the host culture, organizations could encourage inclusive multiculturalism by highlighting the benefits of cultural differences for both cultural in-groups and out-groups. Firms could facilitate deep intercultural relationships through shared activities, both inside and outside the workplace. At work, managers could assign foreign and domestic employees to work together on tasks that require cooperation, thereby reducing intergroup bias and barriers."
The authors suggest that individuals should "go out of their comfort zone to develop meaningful and long-lasting relationships with individuals from other cultures. While not everyone has the resources and opportunity to go abroad, they could strive to develop meaningful intercultural relationships via meet-ups (e.g., language exchange programs) within their home city."
They remind us, however, that this effect only works with deep interpersonal connections and not with passing acquaintances. If you want the benefits from this effect, you have to work for it. 
While it may not be the case that a workplace with greater diversity is necessarily a more creative one, it is the case that people with greater intercultural exposure and more committed intercultural relationships are more creative. Steps that encourage these relationships are likely to pay off in the long run. In a world where creativity and cultural literacy are ever more important, it certainly can't hurt.
More From
Related Articles
The science of learning is decades ahead of the education system. How can we bring education into the present?
Sponsored by yes. every kid.
The education field has a wealth of cognitive science research that reveals how people learn, yet the applied practice happening is schools shows an enormous disconnect.
Things like school bells, siloed 'one-hour-one-subject' classes, traditional grades, and standardized testing are outdated design features of the education system.
Equitably educating all learners across diverse populations to help them be as successful as possible will require education innovators to put cognitive science to work in the field, and to re-educate policymakers on what school could look like.
This video is supported by yes. every kid., an initiative that aims to rethink education from the ground up by connecting innovators in a shared mission to conquer "one size fits all" education reform.
Before we release new technology into the ether, we need to make safeguards so that bad actors can't misuse them.
Videos
Right now cybercrime is basically a financial crime — it's a business of stealing people's money or stealing their data. Data has value.
We develop a lot of technology — we need to always ask the question how the new innovation can be misused and make safeguards so that it cannot be done.
Because we currently don't do these things, we have hackable vehicles, pacemakers, and laptops.
The fourth wave of the Industrial Revolution is here. If change is led by the right people, we will have ethical machines, says Intel's Lama Nachman.
Sponsored by Intel The Nantucket Project
We're entering the fourth wave of the Industrial Revolution, says Genevieve Bell, cultural anthropologist and fellow at Intel. You can chart humanity's progress through four disruptive stages: Steam engine, electricity, computers, and now AI.
AI is already all around us, but what will it look like at scale? What will life be like when "suddenly all the objects around us are capable of action without us directing them?" asks Bell. Will fully scaled AI be a boon or an existential threat to humanity?
Speaking at The Nantucket Project, Lama Nachman, director of Intel's Anticipator Computing Lab, affirms her optimism. "My belief is that, really, ethical people and ethical researchers are the ones who are going to build ethical machines."
Big think's weekly newsletter.
Get smarter faster from the comfort of your inbox.
See our newsletter privacy policy
here
Most Popular
Most Recent
Big think's weekly newsletter.
Get smarter faster from the comfort of your inbox.
See our newsletter privacy policy
here
© Copyright 2007-2018 & BIG THINK, BIG THINK EDGE,
SMARTER FASTER trademarks owned by The Big Think, Inc. All rights reserved.