Anatomy of a Meme: From Inside Joke to Viral Celebrity
Though memes have made their way into mass culture, they will likely remain more surprise than science.
16 January, 2014
There was a time when Internet memes were relegated to the depths of message boards like 4chan, existing only as offbeat inside jokes between a niche user base. Today you may find it difficult to avoid seeing the meme du jour sprawled across your Facebook wall, your Instagram feed, your TV screen in a Good Morning America segment, and more commonly, in branded messaging.

Social media has irrevocably changed the way people are able to share and access content online, facilitating the delivery mechanism for meme driven internet culture. And while some memes seem to appear out of nowhere, approaching critical mass in the blink of an eye, the road to fleeting internet fame can be quite cyclical.

We've reverse engineered a few examples of pictorial memes, here's how they evolved…

The origins of memes are a mixed bag. Many times a meme is a remixed version of an innocuously shared personal photo. Other times a meme uses a still from a video –– anything from a "New New Hollywood" YouTube sensation to a decade old Bjork music video. Where a meme comes from seems to be irrelevant, as long as it possess a specific voice. In particular, it needs a specific voice that can be properly developed and expanded upon by other users as they remix and recreate.
---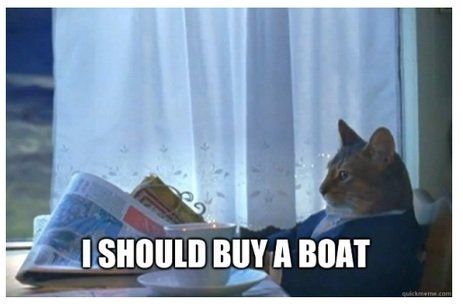 A key initial arbiter of virality is Reddit. Reddit has rapidly grown from a fringy nerd playground to one of the most influential websites on the internet. Here, thousands of images are posted hourly, particularly in dedicated subreddits like r/Pics, r/Funny and r/PhotoshopBattles. The images that eventually float to the front page are equal parts amusing, unexpected, relatable and silly.

Once an image becomes a bona fide hit on Reddit, users on Tumblr reblog it ad nauseam. Additionally, new iterations of the meme appear as Tumblr users take the image and make it their own. At the same time Buzzfeed, like many media outlets that mine Reddit for stories, grabs the best and creates listicles. The best memes and articles make the front page, gaining hundreds of thousands of eyeballs. After Buzzfeed highlights a meme, other sources like Funny or Die and CollegeHumor tend to latch on too.

While some people may think that shared content is born on Facebook and Twitter, these platforms are frequently the final step in a meme's journey to mass consumption. Here, users share a Buzzfeed post, they comment on a meme's hilarity or inanity and they expose it to another huge group who has yet to see it. People with no interest in internet culture or fluff-piece listicles most likely have at least one Facebook friend who does.

How long a meme stays relevant at this point is a different story. Lifespan is incredibly difficult to predict. Memes with longevity like Grumpy Cat and Lil Bub are the exception not the rule. Both exist outside of a singular snapshot and have owners (in fact, "meme agents") dedicated to their long-term relevance.

Though there appears to be a pattern for many memes' lifecycles, countless factors can muddle the trajectory. For example, "Astronaut Sloth" saw new life well after its peak after a Reddit user made a post documenting a prank where the meme played an integral role. The post was hugely popular and got picked up by multiple sources.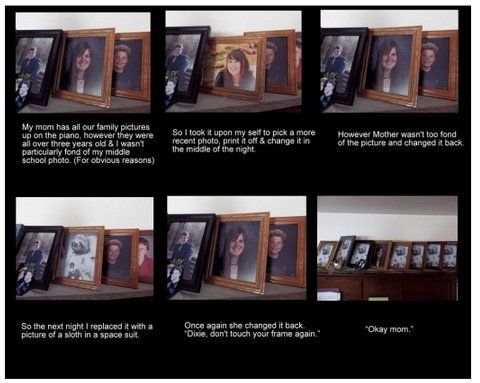 Aside from special cases like this, it is essential to align yourself early and transition from idea to execution fast. Though memes have made their way into mass culture, they will likely remain more surprise than science.
sparks & honey is a next generation agency that helps brands synchronize with culture. Follow us on Twitter at @sparksandhoney to stay up to date on the latest trends.
Big Think Edge
The meaning of the word 'confidence' seems obvious. But it's not the same as self-esteem.
Confidence isn't just a feeling on your inside. It comes from taking action in the world.
Join Big Think Edge today and learn how to achieve more confidence when and where it really matters.
The team caught a glimpse of a process that takes 18,000,000,000,000,000,000,000 years.
Image source: Pixabay
Surprising Science
In Italy, a team of scientists is using a highly sophisticated detector to hunt for dark matter.
The team observed an ultra-rare particle interaction that reveals the half-life of a xenon-124 atom to be 18 sextillion years.
The half-life of a process is how long it takes for half of the radioactive nuclei present in a sample to decay.
The controversial herbicide is everywhere, apparently.
Surprising Science
U.S. PIRG tested 20 beers and wines, including organics, and found Roundup's active ingredient in almost all of them.
A jury on August 2018 awarded a non-Hodgkin's lymphoma victim $289 million in Roundup damages.
Bayer/Monsanto says Roundup is totally safe. Others disagree.
A scientific look into a ubiquitous phenomenon.
Big think's weekly newsletter.
Get smarter faster from the comfort of your inbox.
See our newsletter privacy policy
here
Most Popular
Most Recent
Big think's weekly newsletter.
Get smarter faster from the comfort of your inbox.
See our newsletter privacy policy
here
© Copyright 2007-2019 & BIG THINK, BIG THINK EDGE,
SMARTER FASTER trademarks owned by The Big Think, Inc. All rights reserved.