The WPost on Science, Politics, and the Miserly Public
Matthew C. Nisbet
Matthew C. Nisbet, Ph.D. is Associate Professor of Communication Studies, Public Policy, and Urban Affairs at Northeastern University. Nisbet studies the role of communication and advocacy in policymaking and public affairs, focusing on debates over over climate change, energy, and sustainability. Among awards and recognition, Nisbet has been a Visiting Shorenstein Fellow on Press, Politics, and Public Policy at Harvard University's Kennedy School of Government, a Health Policy Investigator at the Robert Wood Johnson Foundation, and a Google Science Communication Fellow. In 2011, the editors at the journal Nature recommended Nisbet's research as "essential reading for anyone with a passing interest in the climate change debate," and the New Republic highlighted his work as a "fascinating dissection of the shortcomings of climate activism."
16 August, 2010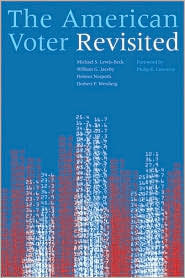 As I like to say, when it comes to science debates, the public is far more likely to be miserly in reaching a judgment than fully informed. Most citizens are cognitive misers relying heavily on information short cuts and heuristics to make up their minds about a science controversy, often in the absence of knowledge. The fragmented nature of our modern media system magnifies the problem of a miserly public, introducing the "problem of choice." Absent a strong preference for the really good science coverage available, citizens can completely avoid such information, paying attention instead to just entertainment media or their preferred ideological source of news.

As a result, in order to effectively engage the public, scientists and their organizations need to adapt their communication efforts to the realities of human nature and the media system. This means recasting, or "framing," their communication efforts in a way that remain consistent with the science, but that connects a complex science issue to something that the intended audience already understands or values. (For more, see this recently completed book chapter, The Scientist cover article, the essay at Science, and this journal study.)

I didn't invent these principles, I adapted them from more than sixty years of research in political communication and public opinion, applying them to science debates. In this context, when it comes to understanding what makes for effective communication strategy, there is nothing essentially unique about science from election campaigns or other political skirmishes.

The Washington Post, in an article today, spotlights this rich body of research in the social sciences, interviewing various political scientists who have been tracking levels of political knowledge in the electorate. As they note, levels of political knowledge were very low in the 1950s and they remain so today, despite increased levels of education and orders of magnitude increases in the availability of political news and information.

One of the political scientists I often cite is Samuel Popkin, author of the seminal The Reasoning Voter. He argues that in many cases it is quite rational for citizens to cut down on their information costs by relying heavily on character cues, ideology, and other heuristics in reaching judgments about politics. As a result, effective political strategists and candidates understand how to adapt their message to this reality. Here's what Popkin has to say in the WPost article:


How much credit do we give our most precious resource, the American brain? Is it half-empty or half-full? Americans "don't sound the way the high priests of culture want them to sound," says Samuel L. Popkin, author of "The Reasoning Voter," who tends to give voters more credit rather than less. "They use their own language. They process a lot more than they can recall in interviews. They have a lot better sense of who's on their side and who isn't than they're often given credit for."
Four other political scientists review this aspect of human nature and public opinion in a new book titled "The American Voter Revisited." As the WPost article recounts:
Four years ago, Lewis-Beck and Jacoby and two other political scientists decided to take on "The American Voter" once more. They used the same methods to crunch the data and even organized the book the same way. (They had to eliminate the chapter on the agrarian vote, though, because there aren't enough farmers left anymore for a usable sample.)

"The American Voter Revisited" is chock-full of depressing conclusions, couched in academic understatement. In-depth interviews conducted with 1,500 people during the two most recent presidential elections revealed that the "majority of people don't have many issues in mind" when they discuss voting, Lewis-Beck says. Sometimes they say they're attracted to a candidate because "I just don't think we should change parties right now." They tend to inherit their party allegiance from their parents, and those beliefs tend to stay fixed throughout their lives, he says.

"For many people," the authors of "Revisited" write, "dealing with political issues is too much of a bother."

"If they know they're Republican and have been happy that way, they'll stay Republican," says another of the book's four authors, Herb Weisberg, who chairs the political science department at Ohio State University. Even for those voters who do rethink their allegiance to a given party -- because, say, the party in power has fouled things up -- "if times get better, they'll get back to where they were," Weisberg says. Their attachment to party is more emotional than intellectual, Lewis-Beck suggests, akin to their feelings for sports teams.
Related Articles
How a cataclysm worse than what killed the dinosaurs destroyed 90 percent of all life on Earth.
Credit: Ron Miller
Surprising Science
While the demise of the dinosaurs gets more attention as far as mass extinctions go, an even more disastrous event called "the Great Dying" or the "End-Permian Extinction" happened on Earth prior to that. Now scientists discovered how this cataclysm, which took place about 250 million years ago, managed to kill off more than 90 percent of all life on the planet.
A new study discovers the "liking gap" — the difference between how we view others we're meeting for the first time, and the way we think they're seeing us.
New acquaintances probably like you more than you think. (Photo by Simone Joyner/Getty Images)
Surprising Science
We tend to be defensive socially. When we meet new people, we're often concerned with how we're coming off. Our anxiety causes us to be so concerned with the impression we're creating that we fail to notice that the same is true of the other person as well. A new study led by Erica J. Boothby, published on September 5 in Psychological Science, reveals how people tend to like us more in first encounters than we'd ever suspect.
Using advanced laser technology, scientists at NASA will track global changes in ice with greater accuracy.
Firing three pairs of laser beams 10,000 times per second, the ICESat-2 satellite will measure how long it takes for faint reflections to bounce back from ground and sea ice, allowing scientists to measure the thickness, elevation and extent of global ice
popular
Leaving from Vandenberg Air Force base in California this coming Saturday, at 8:46 a.m. ET, the Ice, Cloud, and Land Elevation Satellite-2 — or, the "ICESat-2" — is perched atop a United Launch Alliance Delta II rocket, and when it assumes its orbit, it will study ice layers at Earth's poles, using its only payload, the Advance Topographic Laser Altimeter System (ATLAS).
Big think's weekly newsletter.
Get smarter faster from the comfort of your inbox.
See our newsletter privacy policy
here
Most Popular
Most Recent
Big think's weekly newsletter.
Get smarter faster from the comfort of your inbox.
See our newsletter privacy policy
here
© Copyright 2007-2018 & BIG THINK, BIG THINK EDGE,
SMARTER FASTER trademarks owned by The Big Think, Inc. All rights reserved.