The Right Room for a Dialogue: New Policy on Anonymous Comments
16 August, 2010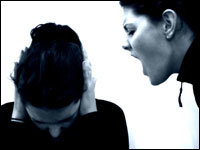 I've long questioned the value of anonymous blogging or commenting. Much of the incivility online can be attributed to anonymity. And with a rare few exceptions, if you can't participate in a dialogue about issues without using your full name and true identity, then what you have to say is probably not that valuable.

These long standing thoughts were called to mind again after reading a post by Andrew Revkin at Dot Earth. Quoting as the subject to his post a line from Monty Python "is this the right room for an argument?," Revkin writes:


Michael Palin asked that question nearly 40 years ago on Monty Python's Flying Circus, and it's as germane as ever in considering the merits and drawbacks to blogging, and particularly the comment strings following posts. Often, the commentary here and elsewhere threatens to devolve into extended volleys of retorts, particularly when anonymous contributors are involved, some of whom are so relentless that their ideological foes sometimes allege they must be getting paid to do what they're doing.
Revkin goes on to link to a
column
by
Columbus Dispatch
editor Benjamin Marrison who discusses the negative impact of anonymous commenters on the newspaper's Web site. As Marrison observes of people who email the Dispatch or leave comments at stories: "Is it a coincidence that all of those civil people are reachable (and somewhat accountable) through a return e-mail?"
There are technological ways to enforce commenting using full names and true identities, such as logging into the comment section of a blog via a Facebook account. I don't currently have that technological function available via ScienceBlogs. So I have added in the side bar to the editorial policy on commenting. I strongly encourage all readers to share their thoughts, but when you do, please include your full name and true identity.
Over the next year, I have plans to invest in various content features at Framing Science, and one of the improvements I am looking forward to is an end to anonymous commenting.
UPDATE:
In reply to several comments to this post, my expectation about the correlation between anonymous comments and incivility is based on theories and past research in the fields of social psychology and communication. What this research suggests is that anonymity online creates the conditions where people are more willing and likely to be uncivil in their expressed opinions because they have less worry over possible social sanctions from others. See the research on
spiral of silence
,
online deliberation
,
social conformity
, and
willingness to self censor
.
UPDATE:
This week Virginia Tech University (
article
) and the University of Wisconsin (
Dean of students statement
) struggled with controversies over how to handle anonymous comments at their respective student newspapers.
Also, over at Discover's
The Intersection
, bloggers Chris Mooney and Sheril Kirshenbaum were forced to delete a post because of the incivility of commenters.
UPDATE:
In a program originally airing July 25, 2008, public radio's
On the Media
explored the problems associated with anonymous commenting. Here are the three segments from the show with embedded audio included.
Comments on Comments
There's been a bit of a backlash recently against the angry commenter on newspaper websites. Some are calling for newspapers to stop allowing comments sections all together. But what about democracy on the web? Bob, with the help of "This American Life"'s Ira Glass, ruminates on the dark side of the comments section.
Hellhounds On My Trail
If all commenters are ticking time bombs waiting to go off, then rule one is: don't light the fuse by responding directly. But as a professional writer and critic, Lee Siegel had had enough. So he used a pseudonym to respond. He explains the hard-won lessons from his trip to the trenches.
Aren't We There Yet?
Roanoke Times editor Carole Tarrant says newspapers can't be online without reader comments. The comments section at her paper hosts an invaluable discussion. Anyway, she says, it's the paper's job to make sure the conversation stays civilized.
Swipe right to make the connections that could change your career.
Getty Images
Sponsored
Swipe right. Match. Meet over coffee or set up a call.
No, we aren't talking about Tinder. Introducing Shapr, a free app that helps people with synergistic professional goals and skill sets easily meet and collaborate.
In his final years, Martin Luther King, Jr. become increasingly focused on the problem of poverty in America.
(Photo by J. Wilds/Keystone/Getty Images)
Politics & Current Affairs
Despite being widely known for his leadership role in the American civil rights movement, Martin Luther King, Jr. also played a central role in organizing the Poor People's Campaign of 1968.
The campaign was one of the first to demand a guaranteed income for all poor families in America.
Today, the idea of a universal basic income is increasingly popular, and King's arguments in support of the policy still make a good case some 50 years later.
10 of the most sandbagging, red-herring, and effective logical fallacies.
Personal Growth
Many an otherwise-worthwhile argument has been derailed by logical fallacies.
Sometimes these fallacies are deliberate tricks, and sometimes just bad reasoning.
Avoiding these traps makes disgreeing so much better.
For Damien Echols, tattoos are part of his existential armor.
Videos
In prison Damien Echols was known by his number SK931, not his name, and had his hair sheared off. Stripped of his identity, the only thing he had left was his skin.
This is why he began tattooing things that are meaningful to him — to carry a "suit of armor" made up the images of the people and objects that have significance to him, from his friends to talismans.
Echols believes that all places are imbued with divinity: "If you interact with New York City as if there's an intelligence behind... then it will behave towards you the same way."
Big think's weekly newsletter.
Get smarter faster from the comfort of your inbox.
See our newsletter privacy policy
here
Most Popular
Most Recent
Big think's weekly newsletter.
Get smarter faster from the comfort of your inbox.
See our newsletter privacy policy
here
© Copyright 2007-2018 & BIG THINK, BIG THINK EDGE,
SMARTER FASTER trademarks owned by The Big Think, Inc. All rights reserved.