Big ideas.
Once a week.
Subscribe to our weekly newsletter.
Online News and the Demise of Political Disagreement
20 December, 2011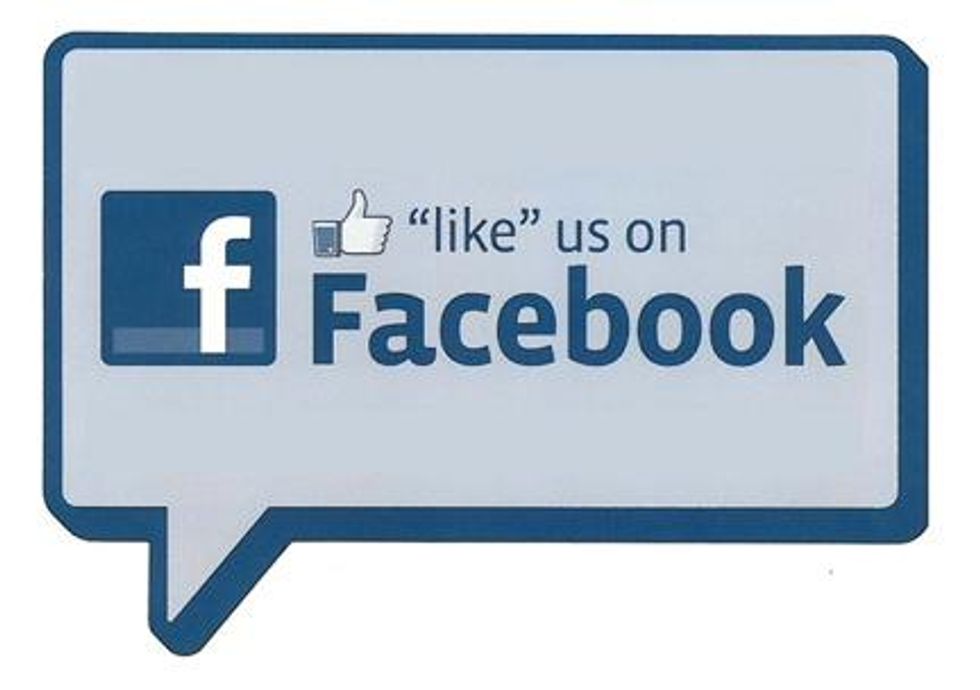 As our political and media systems rapidly evolve, social scientists are revisiting and updating existing models, theories, and methods for investigating the effects of the media on political attitudes and behavior.  Among topics, understanding the relationship between media and political polarization remains perhaps the most complex and challenging. For the forthcoming 2012 edition of Communication Yearbook, an annual that features state-of-the-field reviews and synthesis of research, my colleague Dietram Scheufele and I were asked to contribute a brief chapter addressing questions related to media and polarization. I have posted a draft version of that contribution below. See also Dietram's discussion at his blog.
---
In our contribution, we reflect on several of the themes raised by a much longer and more comprehensive review contributed by German researchers Wolfgang Donsbach and Cornelia Mothes. I will write more about that chapter -- and its many useful insights and conclusions -- when it appears in print later this year. 
Scheufele, D.A & Nisbet, M.C. (in press). Online News and the Demise of Political Disagreement. Communication Yearbook.
Information processing is rarely free of partisan biases.  We know from decades of research in social psychology, political science, sociology and communication that our values and ideological predispositions influence how much bias we see in media reports (Vallone, Ross, & Lepper, 1985), how willing or likely we are to attend to particular stories (Donsbach, 1991), and – maybe most importantly – how we interpret seemingly objective pieces of information differentially, depending on our personal value systems (Brossard, Scheufele, Kim, & Lewenstein, 2009; Ho, Brossard, & Scheufele, 2008; Kunda, 1990; Nisbet, 2005).
But why are we concerned about selectivity?  In many ways, selectively attending to some messages over others, based on perceptions of source credibility, ideological congruence or issue-specific interest, is what enables us to efficiently sift through large amounts of information. But as Donsbach and Mothes outline in their chapter, the notion of selectively attending to or discounting information, based on ideological or value-based predispositions, is also directly at odds with normative views of democratic citizenship.
Discourse and its Effects on Political Citizenship
The notion of a truly deliberative (or civil) society is based on a few key premises (Scheufele, 2011).  Among them are two that are particularly relevant for thinking operationally about the issue of selectivity:  (1) All possible views and supporting arguments are expressed; and (2) participants are willing to listen to and engage with arguments that are different from their own.   As a result, truly civil deliberations among citizens can be defined as the rational exchange of non-likeminded views (or disagreement).
As is so often the case, however, empirical realities are at odds with these normative ideals.  Many of us are simply not used to being confronted on a regular basis with others who hold views that are strongly opposed to our own.  Our social networks, i.e., the people we are surrounded by in most of our daily activities, tend to be extremely like-minded and homogenous in their demographic and ideological makeup. In the U.S., we have always tended to buy houses, socialize, play sports, and discuss politics mostly with people who think and look like us (McPherson, Smith-Lovin, & Cook, 2001) and in recent decades, the political similarity of our social, political, and geographic enclaves has increased appreciably (Bishop, 2008; Abramowitz, 2010).  As a result, we are less and less likely to talk to people who hold different views from our own (Mutz, 2002b).
Yet avoiding disagreement may not necessarily a bad thing.  In fact, some researchers have suggested that when we do encounter heterogeneity or disagreement in our social networks, it can have detrimental effects on our willingness to participate in the political process.  Mutz (2002a), for example, argues that being exposed to non-likeminded partisan information in one's social network can create feelings of ambivalence among voters and consequently promote apathy rather than engagement with the political process. 
But exposure to non-likeminded information can also have significant positive effects on democratic citizenship, especially if we conceptualize disagreement in ways that that go beyond discussing politics across political party lines or left-right ideology.  In a series of studies, for instance, we compared citizens whose discussion networks exposed them to varying levels of disagreement not just by political lines but also by gender, racial, and religious differences (Kim, Scheufele, & Han, 2011; Scheufele, Hardy, Brossard, Waismel-Manor, & Nisbet, 2006; Scheufele, Nisbet, Brossard, & Nisbet, 2004; Scheufele, Nisbet, & Brossard 2003). 
We were particularly interested in finding out why disagreement matters, and what the effects of people's everyday interactions across social settings such as church, work, and volunteer groups were on their willingness to participate in the political process.  The take away conclusion is consistent across studies: Encountering disagreement in one's social network is a good thing. In many cases, it promotes participation and a number of civically-relevant outcomes (McLeod, Scheufele, & Moy, 1999; Scheufele et al., 2006; Scheufele et al., 2004).
Demise of Political Disagreement?
When the internet first began to provide broad access to virtually infinite amounts of information to citizens, commentators heralded online information environments as new commonwealths of information.  Many of these commentators expressed the hope that online communication could close informational divides and enable a truly deliberative discourse across all cross-sections of society (for an overview, see Nisbet & Scheufele, 2004; Scheufele & Nisbet, 2002)
Recent reviews have been distinctly more pessimistic, and have suggested that we may in fact be returning to a fractionalized, partisan news environment that will reinforce citizens' existing views through higher levels of selectivity, and ultimately narrow public discourse along partisan lines of disagreement (Bennett & Iyengar, 2008).  Donsbach and Mothes' overview in this volume offers a more in-depth look at this idea and explores a set of complementary explanatory models for how these selectivity-based processes may play from an audience perspective. 
But given the dynamic nature of online news environments, it may be useful to think about the particular mechanisms or filters that are unique to online information environments and will continue to change the landscape of how we selectively attend to information around us.  At the most abstract level, we can distinguish two sets of mechanisms or filters: media-centric ones and audience-centric ones.
Media-centric filters
 Applying as a filter their professional judgment and expertise, journalists have historically guided audiences towards the issues they deem the most newsworthy and important (White, 1950).  Not only would some issues make it into the day's news while others would not, but audiences could rely on experienced professionals organizing these stories by a hierarchy of importance via lead stories and front-page headlines. As Downie and Schudson (2009) note, "reporting the news means telling citizens what they would not otherwise know." Empirically, of course, researchers have shown a number of potential distortions in how news items get selected or presented, based on characteristics of the story (Galtung & Ruge, 1965), professional norms and ideologies (Tuchman, 1978), and various external pressures (Gans, 1979). Overall, however, by applying the filter of their professional judgment and expertise, journalists have fulfilled an essential surveillance and agenda-setting function in society.
Yet today with more Americans saying that they get their news on a daily basis from online sources than from local newspapers (Purcell, Rainie, Mitchell, Rosenstiel, & Olmstead, 2010), the presentation, selection, and availability of news is no longer chiefly controlled by journalists.  Nor is the primary goal to attract diverse audiences to a hierarchically organized portfolio of coverage defined by an entire broadcast or newspaper edition. Instead, the objective is to lure a combination of habitual and incidental news consumers to specific online stories by way of search engines, aggregators, and social networks.  This strategy allows news organizations to maximize page views while also tracking and selling personal information about consumers via third party partners such as Facebook.  At least three related trends enable this goal.  
Opinionated news and niche audiences:  The proliferation of niche cable channels such as MSNBC and Fox News and highly specialized online information environments such as Huffington Post or The Daily Caller have led to an increasing fractionalization of news choices and audiences.  Driven by commercial concerns, much of this fractionalization has occurred along partisan fault lines.  Or as Rachel Maddow put it: "Opinion-driven media makes the money that politically neutral media loses." (Maddow, 2010, p. 22).  And as more recent research shows, these fragmented news environments have the potential to produce more apathy among some segments of the electorate and more partisan polarization across the population overall (Prior, 2007).
Algorithms as editors:  The increasing shift toward online presentation of news, even among traditional news outlets, has also provided media organizations with new real-time metrics of audience preference and the ability to make decisions about news selection and placement based on these metrics.  This use of "algorithms as editors" (Peters, 2010) is not without pitfalls. Increasing the influence that reader preferences have on story selection and placement also increases the likelihood of a spiral of mutual reinforcement.  In other words, stories that readers selectively attend to will be placed more prominently on news(paper) web sites, which – in turn – increases the odds of readers finding them in the first place.  This makes it easy for readers to select content based on popularity, interest, or political identity; opting out of the professional hierarchy of front page headlines and lead stories that might appear in a printed newspaper or broadcast.
Self-reinforcing search and tagging spirals: This notion of reinforcing spirals is exacerbated in online search environments where search engine rankings and search suggestions can heavily influence the overall information infrastructure. The process depends not only on the algorithms used by search engines but also on the tagging and optimization strategies pursued by news content providers, aggregators, bloggers, and interest groups (Hindman, 2009).  Examining the presentation of scientific information online, Ladwig and colleagues (Ladwig, Anderson, Brossard, Scheufele, & Shaw, 2010), for example, found that the "suggest" function in Google's search results often did not correspond to the online information environment that was available to audiences (based on systematic analyses of the complete population of web sites and blogs).  As a result, the guidance provided by Google search suggestions is likely to disproportionally drive traffic, regardless of the content available, and create a self-reinforcing spiral that reduces the complexity and diversity of the information that citizens encounter online (Ladwig, Anderson, Brossard, Scheufele, & Shaw, 2010).
Audience-centric filters  
 Many of these more media-centric filters work in tandem with individual-level behaviors and choices.  Prior's (2007) hypotheses about the polarizing effects of increasing channel diversity, for instance, are based heavily on the assumption that individuals actively make choices about the content (news vs. entertainment) that they attend to.  But the social texture that is developing in web 2.0 information environments produces a communication landscape in which at least two new modes of audience-centric selectivity that are likely to influence news choices.
Automated selectivity: In online environments, news portals and aggregator sites allow for highly effective individual pre-selection of the information that reaches us. iGoogle, myYahoo and other news aggregators allow audiences to selectively receive and attend to news items, based on a set of fine-grained filters that can include medium, outlet, content, author and a host of other pre-defined criteria.  In contrast, visitors to the landing page for online newspapers may be able to skim or skip stories that they disagree with or find boring, but they will have a hard time making a selective choice without at least briefly glancing at the lead or headline.  Portals and other news aggregators – in contrast – will make sure that some stories never even reach our computer screen. Smart phones, tablets and other portable devices make it easier to skim and select when consuming news, creating further incentives for news organizations to cater to this selectivity in their design of mobile applications.
Networks as filters: This individual-level set of filters, however, is being complemented by maybe even more effective social filters. Based on a series of experiments about online information use patterns in various social settings, Messing and colleagues (2011), for example, predict that "social information, and especially personal recommendations, will emerge as the most important explanatory factor shaping both the media environment to which an individual is exposed, and the content that the individual chooses to view" (p. 29).
And the notion of networks as selective filters may be more prevalent than we think. Seventy-five percent of online news consumers now say they get news forwarded through email or posts on social networking sites (Purcell et al., 2010), i.e., information that is passed along and preselected by people who are strongly likely to share their worldviews and preferences.  And much of this information is not presented in an isolated news environment, similar to traditional newspapers or television broadcasts, but instead is socially contextualized almost immediately by a host of reader comments, Facebook "like" buttons, and indicators of how often a story has been re-tweeted.
The potential effects of such social-level contextualization on individual news selection are less clear, and two competing hypotheses can be put forth.  They map nicely onto the two self-reinforcing spirals that Donsbach and Mothes outline in their essay in this volume. 
The first hypothesis suggests that we may be moving toward a society where we are less and less exposed to (and less and less used to) disagreement and viewpoints that are different from our own.  Highly like-minded and homophilic networks, in other words, may exacerbate the effects of individual-level selectivity and produce an even more fine-grained filter for incoming information.  The result would be a very pronounced spiral of self-reinforcing attitude polarization to use Donsbach and Mothes' term. Journalists and other professional groups such as scientists are likely to be part of this attitude polarization; since these groups tend to be disproportionately like-minded in their political outlook, are heavier users of online news sources and social media; and face greater demands on their time in managing and using information (Besley & Nisbet, forthcoming; Donsbach, 2004). 
A number of recent studies, however, provide some preliminary evidence for a more optimistic hypothesis. It is based on the assumption that friendship networks may often be more politically diverse than the individuals in these networks perceive them to be.  In other words, "friends disagree more than they think they do" (Goel, Mason, & Watts, 2010, p. 611). This also means that socially homophilic networks may be characterized by more political diversity than we often assume.  Messing et al (2011), in fact, infer that socially-networked information environments can "create at least marginally more cross-cutting exposure to political information" (p. 30) than situations where individuals select news items without additional social cues. 
It remains to be seen if these findings are replicated in future work and socially-networked information environments can in fact increase exposure to non-likeminded views.  If they do, they could produce some of the same beneficial outcomes that we outlined in our work on heterogeneous face-to-face networks (Scheufele et al., 2006; Scheufele et al., 2004), or at least reinforce the spirals of depolarization that Donsbach and Mothes outline in their models.
It is clear that communication researchers have only begun to fill in parts of a large grid of research questions which will have to be answered in the near future.  Hopefully, the overview provided here and in Donsbach and Mothes' essay will systematize these efforts.  Whatever the answers may be that we as a discipline provide, they will have important implications for how we conceptualize and measure communication effects, effectively design online media, educate professionals and the public, and regulate media content and platforms. But more importantly, they will raise normative questions about the future of a media system that – driven by media-centric or audience-centric shifts – no longer provides a commonly shared and professionally defined hierarchy of stories and ideas.
References
Abramowitz, A. (2009).  The disappearing center.  New Haven, CT: Yale University Press.
Bennett, W. L., & Iyengar, S. (2008). A new era of minimal effects? The changing foundations of political communication. Journal of Communication, 58(4), 707-731. doi: 10.1111/j.1460-2466.2008.00410.x
Besley, J., & Nisbet, M. (forthcoming). How scientists view the public, the media and the political process. Public Understanding of Science. First published online August 30, 2011 as doi:10.1177/0963662511418743. 
Bishop, B. and Cushing, R. (2008).  The big sort: Why the clustering of like-minded America is tearing us apart.  New York: Houghton Mifflin.
Brossard, D., Scheufele, D. A., Kim, E., & Lewenstein, B. V. (2009). Religiosity as a perceptual filter: Examining processes of opinion formation about nanotechnology. Public Understanding of Science, 18(5), 546–558. doi: 10.1177/0963662507087304
Donsbach, W. (1991). Medienwirkung trotz Selektion: Einflussfaktoren auf die Zuwendung zu Zeitungsinhalten [Media effects despite selection: Influences on attention to newspaper content]. Köln, Germany: Böhlau.
Donsbach, W. (2004). Psychology of news decisions. Journalism, 5(2), 131.
Downie, L. & Schudson, M. (2009, Oct. 19). The reconstruction of American journalism. Columbia Journalism Review. Retrieved November 29, 2011, from http://www.cjr.org/reconstruction/the_reconstruction_of_american.php?page=all.
Galtung, J., & Ruge, M. H. (1965). The structure of foreign news. Journal of Peace Research, 2(1), 64-91.
Gans, H. (1979). Deciding what's news New York: Pantheon Books.
Goel, S., Mason, W., & Watts, D. J. (2010). Real and perceived attitude agreement in social networks. Journal of Personality and Social Psychology, 99(4), 611-621. doi: 10.1037/a0020697
Hindman, M. (2009). The Myth of Digital Democracy. Princeton, NJ: University Press.
Ho, S. S., Brossard, D., & Scheufele, D. A. (2008). Effects of value predispositions, mass media use, and knowledge on public attitudes toward embryonic stem cell research. International Journal of Public Opinion Research, 20(2), 171-192.
Kim, E., Scheufele, D. A., & Han, J. Y. (2011). Structure or predisposition? Exploring the interaction effect of discussion orientation and discussion heterogeneity on political participation. Mass Communication & Society, 14(4), 502-526. doi: 10.1080/15205436.2010.51346
Kunda, Z. (1990). The case for motivated reasoning. Psychological Bulletin, 108(3), 480-498. doi: 10.1037/0033-2909.108.3.480
Ladwig, P., Anderson, A. A., Brossard, D., Scheufele, D. A., & Shaw, B. (2010). Narrowing the nano discourse? Materials Today, 13(5), 52-54. doi: 10.1016/s1369-7021(10)70084-5
Maddow, R. (2010). Theodore H. White Lecture on Press and Politics [transcript]. Joan Shorenstein Center on the Press, Politics and Public Policy, Harvard University.  Retrieved November 21, 2011, from http://www.hks.harvard.edu/presspol/prizes_lectures/th_white_lecture/transcripts/th_white_2010_maddow.pdf
McLeod, J. M., Scheufele, D. A., & Moy, P. (1999). Community, communication, and participation: The role of mass media and interpersonal discussion in local political participation. Political Communication, 16(3), 315-336.
McPherson, M., Smith-Lovin, L., & Cook, J. M. (2001). Birds of a feather: Homophily in social networks. Annual Review of Sociology, 27(1), 415-444. doi: 10.1146/annurev.soc.27.1.415
Messing, S., Westwood, S. J., & Lelkes, Y. (2011). Online media effects: Social, not political, reinforcement. Unpublished manuscript. Stanford University. Palo Alto, CA. Retrieved from http://www.stanford.edu/~messing/PopRecSrcNews2.pdf
Mutz, D. C. (2002a). The consequences of cross-cutting networks for political participation. American Journal of Political Science, 46(4), 838-855.
Mutz, D. C. (2002b). Cross-cutting social networks: Testing democratic theory in practice. American Political Science Review, 96(1), 111-126.
Nisbet, M. C. (2005). The competition for worldviews: Values, information, and public support for  stem cell research.  International Journal of Public Opinion Research, 17(1), 90-112.
Nisbet, M. C. & Scheufele, D. A. (2004).  Political talk as a catalyst for online citizenship.  Journalism & Mass Communication Quarterly, 81(4), 877-896.
Peters, J. W. (2010, July 5, 2010). At Yahoo, using searches to steer news coverage, The New York Times, p. B1. Retrieved from http://www.nytimes.com/2010/07/05/business/media/05yahoo.html
Prior, M. (2007). Post-broadcast democracy: How media choice increases inequality in political involvement and polarizes elections. Cambridge, MA: Cambridge University Press.
Purcell, K., Rainie, L., Mitchell, A., Rosenstiel, T., & Olmstead, K. (2010). Understanding the participatory news consumer. Pew Internet & American Life Project.  Retrieved August 10, 2010, from http://www.pewinternet.org/Reports/2010/Online-News.aspx.
Scheufele, D. A. (2011). Modern citizenship or policy dead end? Evaluating the need for public participation in science policy making, and why public meetings may not be the answer. Paper #R-34, Joan Shorenstein Center on the Press, Politics and Public Policy Research Paper Series. Harvard University. Cambridge, MA. Retrieved from http://www.hks.harvard.edu/presspol/publications/papers/research_papers/r34_scheufele.pdf
Scheufele, D. A., Hardy, B. W., Brossard, D., Waismel-Manor, I. S., & Nisbet, E. (2006). Democracy based on difference: Examining the links between structural heterogeneity, heterogeneity of discussion networks, and democratic citizenship. Journal of Communication, 56(4), 728-753.
Scheufele, D. A., & Nisbet, M. C. (2002). Being a citizen online - New opportunities and dead ends. Harvard International Journal of Press-Politics, 7(3), 55-75.
Scheufele, D. A., Nisbet, M. C., & Brossard, D. (2003). Pathways to participation? Religion, communication contexts, and mass media. International Journal of Public Opinion Research, 15(3), 300-324.
Scheufele, D. A., Nisbet, M. C., Brossard, D., & Nisbet, E. C. (2004). Social structure and citizenship: Examining the impacts of social setting, network heterogeneity, and informational variables on political participation. Political Communication, 21(3), 315-338.
Tuchman, G. (1978). Making news: A study in the construction of reality. New York, NY: The Free Press.
Vallone, R. P., Ross, L., & Lepper, M. R. (1985). The hostile media phenomenon: Biased perception and perceptions of media bias in coverage of the Beirut massacre. Journal of Personality and Social Psychology, 59, 577-585.
White, D. M. (1950). The 'gatekeeper':  A case study in the selection of news. Journalism Quarterly, 27(3), 383-390. 
While legalization has benefits, a new study suggests it may have one big drawback.
BSIP/Universal Images Group via Getty Images
Politics & Current Affairs
A new study finds that rates of marijuana use and addiction have gone up in states that have recently legalized the drug.
The problem was most severe for those over age of 26, with cases of addiction rising by a third.
The findings complicate the debate around legalization.
In a complicating bit of news for proponents of legalization, a new study shows that the rates of Cannabis use disorder have gone up dramatically in states that have legalized weed. The spike was found to be particularly high for people over the age of 26 and under the age of 17.
Cannabis Use Disorder, is that when you get so high you can't figure out how to smoke anymore?
Cannabis use disorder, also known as CUD or cannabis/marijuana addiction, is a psychological disorder described in DSM 5 as "the continued use of cannabis despite clinically significant impairment." This includes people being unable to cut down on their usage despite wanting to, those who often use it despite finding it severely impairs their ability to function, or those who are putting themselves in danger to secure access to the drug.
While an understanding that marijuana can be addictive has existed for some time, and the image of the pothead who smokes so much they can hardly function is prevalent in our society, the effects of legalization on addiction rates have somehow gone understudied until now. Importantly, previous studies had failed to consider usage rates amongst populations over the age of 25.
In the new study, published in JAMA Psychiatry, focused on self-reported data on monthly drug use in four states where marijuana is now legal, Colorado, Washington, Alaska, and Oregon, from both before and after the drug was legalized in each state and compared it to others which have not yet legalized.
The data gave insights into the drug use habits of the respondents and specifically gave information about if they had smoked at all in the last month, the frequency of their drug use, and if they had ever had issues with how much they were using drugs.The researchers ultimately considered the responses of 505,796 individuals.
The increase in cannabis usage they found was considerable. The number of respondents over the age of 26 who claimed to have used the drug in the last month went up by 23% compared with their counterparts in states that have yet to legalize. Abuse of the drug by this group rose by 37%.
Teen usage rose by 25%, and addiction rates rose as well. This increase was small, though, and the authors have suggested it may be due to an unknown factor. The rate of usage or abuse for respondents between the ages of 18 and 25 did not increase at all.
After breaking the results down by demographics, the primary finding held; adults over the age of 26 are using marijuana more often when it is legalized, and they are starting to use it too much.
The grain of salt
As in any study where findings are self-reported, the exact numbers you see here should be taken with a grain of salt. They could be slightly higher or lower. As this study relies on people self-reporting their usage of a drug that is still illegal in many places, it is very possible that the apparent spike in addiction rates is caused by more accurate reporting, as people who live in an area where pot is still illegal may be less likely to report smoking it every day.
And it should be repeated a thousand times over that correlation and causation are not the same thing. There could be some unknown factor causing these increases in each case.
Despite these qualifications, the study is still useful in giving us a general sense of what may happen in states that have yet to legalize.
What does this mean for society and drug users?
While claims of "reefer madness" are greatly exaggerated, marijuana has several well established and thoroughly studied side effects. While occasional use isn't terribly harmful, addiction can be. Lead author Magdalena Cerdá of New York University explains in the study that heavy marijuana use is associated with "psychological and physical health concerns, lower educational attainment, decline in social class, unemployment, and motor vehicle crashes."
A substantial increase in the number of people who are addicted to the stuff will incur costs to society down the line.
Of course, a 37% increase in problematic usage means that the percentage of adults smoking too much went from .9% to 1.23% of the population responding to the survey. This makes it far less prevalent than issues with alcohol, which affected around 6% of all Americans in 2018.
Recently, Big Think's Philip Perry wrote a piece about how legalization could improve the health of millions by allowing the government to regulate the purity of commercially sold marijuana. This remains true. However, it must be weighed against the findings of this study, which suggests that at least some of these health gains will be wiped out by increased addiction rates.
What does this mean for legalization efforts?
The legalization steamroller will undoubtedly keep rolling along. While health concerns are one factor in the debate over marijuana, it is only one of many. In Illinois, where I live, weed will become legal on January 1st of 2020. The legalization campaign and legislation were more concerned with issues of social justice, the failures of prohibition, and finding a new source of tax revenue (since we're half broke) than with matters of potential addiction.
As Vox reports, the authors of the study aren't suggesting that legalization shouldn't take place; that is another, broader debate. They merely wish to present the fact that legalization has a particular side effect that we should be aware of.
While this study is unlikely to change anybody's stance on if weed should be legalized or not, it does show us a critical element to be considered when discussing drug policy. No drug is perfectly safe, and we have reason to believe that legalizing marijuana will mean that more people will have a hard time with it. Let's hope that legalization proponents keep that in mind as they rack up their victories.
For some reason, the bodies of deceased monks stay "fresh" for a long time.
Surprising Science
The bodies of some Tibetan monks remain "fresh" after what appears to be their death.
Their fellow monks say they're not dead yet but in a deep, final meditative state called "thukdam."
Science has not found any evidence of lingering EEG activity after death in thukdam monks.
It's definitely happening, and it's definitely weird. After the apparent death of some monks, their bodies remain in a meditating position without decaying for an extraordinary length of time, often as long as two or three weeks.
Tibetan Buddhists, who view death as a process rather than an event, might assert that the spirit has not yet finished with the physical body. For them, thukdam begins with a "clear light" meditation that allows the mind to gradually unspool, eventually dissipating into a state of universal consciousness no longer attached to the body. Only at that time is the body free to die.
Whether you believe this or not, it is a fascinating phenomenon: the fact remains that their bodies don't decompose like other bodies. (There have been a handful of other unexplained instances of delayed decomposition elsewhere in the world.)
The scientific inquiry into just what is going on with thukdam has attracted the attention and support of the Dalai Lama, the highest monk in Tibetan Buddhism. He has reportedly been looking for scientists to solve the riddle for about 20 years. He is a supporter of science, writing, "Buddhism and science are not conflicting perspectives on the world, but rather differing approaches to the same end: seeking the truth."
The most serious study of the phenomenon so far is being undertaken by The Thukdam Project of the University of Wisconsin-Madison's Center for Healthy Minds. Neuroscientist Richard Davidson is one of the founders of the center and has published hundreds of articles about mindfulness.
Davidson first encountered thukdam after his Tibetan monk friend Geshe Lhundub Sopa died, officially on August 28, 2014. Davidson last saw him five days later: "There was absolutely no change. It was really quite remarkable."
The science so far
Credit: GrafiStart / Adobe Stock
The Thukdam Project published its first annual report this winter. It discussed a recent study in which electroencephalograms failed to detect any brain activity in 13 monks who had practiced thukdam and had been dead for at least 26 hours. Davidson was senior author of the study.

While some might be inclined to say, well, that's that, Davidson sees the research as just a first step on a longer road. Philosopher Evan Thompson, who is not involved in The Thukdam Project, tells Tricycle, "If the thinking was that thukdam is something we can measure in the brain, this study suggests that's not the right place to look."
In any event, the question remains: why are these apparently deceased monks so slow to begin decomposition? While environmental factors can slow or speed up the process a bit, usually decomposition begins about four minutes after death and becomes quite obvious over the course of the next day or so.
As the Dalai Lama said:
"What science finds to be nonexistent we should all accept as nonexistent, but what science merely does not find is a completely different matter. An example is consciousness itself. Although sentient beings, including humans, have experienced consciousness for centuries, we still do not know what consciousness actually is: its complete nature and how it functions."
Consciousness
As thukdam researchers continue to seek a signal of post-mortem consciousness of some sort, it's fair to ask what — and where — consciousness is in the first place. It is a question with which Big Think readers are familiar. We write about new theories all the time: consciousness happens on a quantum level; consciousness is everywhere.
So far, though, says Tibetan medical doctor Tawni Tidwell, also a Thukdam Project member, searches beyond the brain for signs of consciousness have gone nowhere. She is encouraged, however, that a number of Tibetan monks have come to the U.S. for medical knowledge that they can take home. When they arrive back in Tibet, she says, "It's not the Westerners who are doing the measuring and poking and prodding. It's the monastics who trained at Emory."
When Olympic athletes perform dazzling feats of athletic prowess, they are using the same principles of physics that gave birth to stars and planets.
Credit: sportpoint via Adobe Stock
13-8
Much of the beauty of gymnastics comes from the physics principle called the conservation of angular momentum.
Conservation of angular momentum tells us that when a spinning object changes how its matter is distributed, it changes its rate of spin.
Conservation of angular momentum links the formation of planets in star-forming clouds to the beauty of a gymnast's spinning dismount from the uneven bars.
It is that time again when we watch in awe as Olympic athletes perform dazzling feats of athletic prowess. But as we stare in rapt attention at the speed, grace, and strength they exhibit, it is also a good time to pay attention to how they embody, literally, fundamental principles that shape the entire universe. Yes, I'm talking about physics. On our screens, these athletes are giving us lessons in the principles that giants like Isaac Newton struggled mightily to articulate.
Naturally, there are many Olympic events from which we could learn some basic principles of physics. Swimming shows us hydrodynamic drag. Boxing teaches us about force and impulse. (Ouch!) But today, we will focus on gymnastics and the cosmic importance of the conservation of angular momentum.
The conservation of angular momentum
Much of the beauty of gymnastics comes from the spins and flips athletes perform as they launch themselves into the air from the vault or uneven bars. These are all examples of rotations — and so much of the structure and history of the universe, from planets to galaxies, comes down to the physics of rotating objects. And so much of the physics of rotating objects comes down to the conservation of angular momentum.
Let's start with the conservation of regular or "linear" momentum. Momentum is the product of mass and velocity. Way back in the age of Galileo and Newton, physicists came to understand that in the interactions between bodies, the sum of their momentums had to be conserved (which really means "does not change"). This is a familiar idea to anyone who has played billiards: when a moving pool ball strikes a stationary one, the first ball stops while the second scoots away. The total momentum of the system (the mass times velocity of both balls taken together) is conserved, leaving the originally moving ball unmoving and the originally stationary ball carrying all the system's momentum.
Credit: Sergey Nivens and Victoria VIAR PRO via Adobe Stock
Rotating objects also obey a conservation law, but now it is not just the mass of an object that matters. The distribution of mass — that is, where the mass is located relative to the center of the rotation — is also a factor. Conservation of angular momentum tells us that if a spinning object is not subject to any forces, then any changes in how its matter is distributed must lead to a change in its rate of spin. Comparing the conservation of angular momentum to the conservation of linear momentum, the "distribution of mass" is analogous to mass, and the "rate of spin" is analogous to velocity.

There are many places in cosmic physics where this conservation of angular momentum is key. My favorite example is the formation of stars. Every star begins its life as a giant cloud of slowly spinning interstellar gas. The clouds are usually supported against their own gravitational weight by gas pressure, but sometimes a small nudge from, say, a passing supernova blast wave will force the cloud to begin gravitational collapse. As the cloud begins to shrink, the conservation of angular momentum forces the spin rate of material in the cloud to speed up. As material is falling inward, it also rotates around the cloud's center at ever higher rates. Eventually, some of that gas is going so fast that a balance between the gravity of the newly forming star and what is called centrifugal force is achieved. That stuff then stops moving inward and goes into orbit around the young star, forming a disk, some material of which eventually becomes planets. So, the conservation of angular momentum is, literally, why we have planets in the universe!
Gymnastics, a cosmic sport
How does this appear in gymnastics? When athletes hurl themselves into the air to perform a flip, the only force acting on them is gravity. But since gravity only affects their "center of mass," it cannot apply forces in a way that changes the athlete's spin. But the gymnasts can do that for themselves by using the conservation of angular momentum.
By changing how their mass is arranged, gymnasts can change how fast they spin. You can see this in the dismount phase of the uneven bar competitions. When a gymnast comes off the bars and performs a flip by tucking their legs inward, they can quickly increase their rotation rate in midair. The sudden dramatic increase in the speed of their flip is what makes us gasp in astonishment. It is both scary and a beautiful testament to the athletes' ability to intuitively control the physics of their bodies. And it is also the exact same physics that controls the birth of planets.
"As above so below," goes the old saying. You should keep that in mind as you watch the glory that is the Olympics. That is because it is not just athletes that have this intuitive understanding of physics. We all have it, and we use it every day, from walking down the stairs to swinging a hammer. So, it is no exaggeration to claim that the first place we came to understand the deepest principles of physics was not in contemplating the heavens but moving through the world in our own earthbound flesh.
Culture & Religion
How the British obsession with tea triggered wars, led to bizarre espionage, and changed the world — many times.
Scroll down to load more…