Earth Day's Untold Story: Climate Change & Human Health
16 August, 2010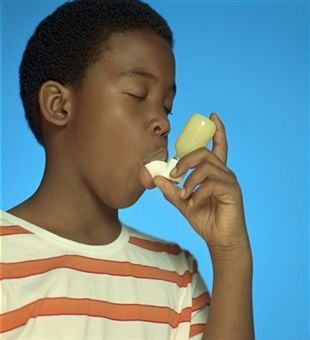 A Federal inter-agency report released today reviews eleven key categories of diseases and other health consequences that are occurring or will occur due to climate change. The report, A Human Health Perspective on Climate Change, provides a starting point for coordination of federal research to better understand climate's impact on human health. The recommendations of the working group include research to identify who will be most vulnerable, and what efforts will be most beneficial.

Not only does this report call attention to objectively serious risks of climate change, but on Earth Day, it also represents an important re-framing of climate change away from being defined as an environmental problem to one that extends to human health. As I noted last year at the journal Environment, reframing climate change as a public health problem potentially makes the complex issue more personally relevant by drawing connections to already familiar problems such as asthma, allergies, and infectious disease, while shifting the visualization of the issue away from remote arctic regions, peoples, and animals to more socially proximate neighbors and places such as suburbs and cities. In the process, the new focus is inclusive of the need for not just mitigation but also adaptation actions, while also bringing additional trusted communication partners into the fold on climate change, notably public health officials and leaders from minority and low-income communities who are the most at risk and the most vulnerable.

The report is also an important step in generating greater news attention to climate change-related health impacts. In talking with journalists at national outlets, I have been surprised when they have expressed skepticism about the seriousness and newsworthiness of climate change-related health risks. Curious about this reaction, in a recently completed paper (PDF), I joined with several colleagues in analyzing trends in news coverage of the public health risks of climate change.

Even with plans by government agencies to invest in direct engagement strategies around the health risks of climate change, without adequate news coverage of these risks, communities and society-at-large will lack a central part of the information infrastructure needed to adapt and to respond. Consider that according to our analysis of news coverage at the leading agenda-setting newspapers the New York Times and Washington Post, mention of public health risks appear in fewer than 5% of climate change-related articles. You can read the analysis here. Below is an abstract:


In this study, we analyze two decades of U.S. newspaper coverage of climate change-related health threats, tracking the relative amount of coverage and the apparent drivers of attention at two national and four regional newspapers. Health impacts such as extreme heat, disease, and respiratory problems, and more vivid threats such as hurricanes, are mentioned in fewer than 5% and 10% of the climate change-related articles in national and regional papers, respectively. Most stories that mentioned health threats were in reaction to naturally occurring events such as heat waves or storms; we found few examples of enterprise or explanatory reporting. However, we did find evidence that basic news agenda-building strategies, especially when localized, do generate substantive reporting. These strategies included the release of regionally tailored studies; the sponsorship of regional meetings; and news conferences on the part of a public health-related coalition. Systematic investment in these strategies along with other recommended initiatives is likely to increase substantive news attention to various health threats associated with climate change, and thereby increase the capacity of communities to pursue mitigation and adaptation actions.
Big Think Edge
The meaning of the word 'confidence' seems obvious. But it's not the same as self-esteem.
Confidence isn't just a feeling on your inside. It comes from taking action in the world.
Join Big Think Edge today and learn how to achieve more confidence when and where it really matters.
The team caught a glimpse of a process that takes 18,000,000,000,000,000,000,000 years.
Image source: Pixabay
Surprising Science
In Italy, a team of scientists is using a highly sophisticated detector to hunt for dark matter.
The team observed an ultra-rare particle interaction that reveals the half-life of a xenon-124 atom to be 18 sextillion years.
The half-life of a process is how long it takes for half of the radioactive nuclei present in a sample to decay.
The controversial herbicide is everywhere, apparently.
Surprising Science
U.S. PIRG tested 20 beers and wines, including organics, and found Roundup's active ingredient in almost all of them.
A jury on August 2018 awarded a non-Hodgkin's lymphoma victim $289 million in Roundup damages.
Bayer/Monsanto says Roundup is totally safe. Others disagree.
A scientific look into a ubiquitous phenomenon.
Big think's weekly newsletter.
Get smarter faster from the comfort of your inbox.
See our newsletter privacy policy
here
Most Popular
Most Recent
Big think's weekly newsletter.
Get smarter faster from the comfort of your inbox.
See our newsletter privacy policy
here
© Copyright 2007-2019 & BIG THINK, BIG THINK EDGE,
SMARTER FASTER trademarks owned by The Big Think, Inc. All rights reserved.