Big ideas.
Once a week.
Subscribe to our weekly newsletter.
Climate Scientist Rallied to the Edge and Beyond
21 February, 2012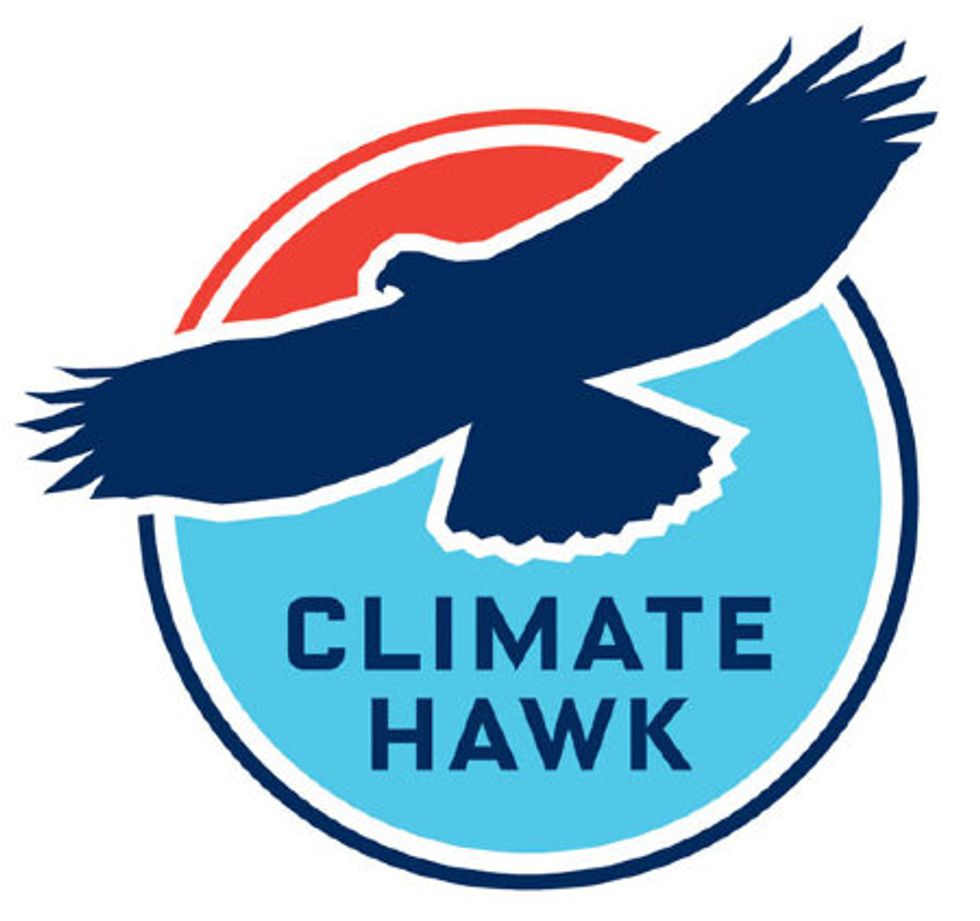 Peter Gleick, a water and climate analyst at the Pacific Institute and member of the National Academies, has admitted in a blog post at the Huffington Post to having obtained and forwarded to journalists the leaked documents from the Heartland Institute. Andrew Revkin has more discussion at Dot Earth as does Bryan Walsh at Time.com.
---
The incident is the latest in an escalating spiral of polarizing warfare between self-described "Climate Hawks" and so-called Climate Deniers.  Caught in the cross-fire are the great majority of scientists and members of the public who yearn to work together in their communities, regions, and nationally to find common ground.
In a 2010 essay at Slate magazine following the Climategate controversy, I warned of the risks posed to scientists as they increasingly take up arms in the so-called battle against "anti-science":
Urgent calls to escalate the war against climate skeptics may lead scientists and their organizations into a dangerous trap, fueling further political disagreement while risking public trust in science. A major transformation is needed in how scientists and their organizations engage the public and policymakers. The new direction is not to become more political and confrontational on the national stage, but to seek opportunities for greater public interaction, dialogue, and partnerships in communities across the country.
I have reposted the full essay from Slate below.
 CLIMATE SCIENTISTS GETTING A LITTLE TOO ANGRY FOR THEIR OWN GOOD
As Congress continues to struggle its way toward new energy legislation, climate scientists are getting a little hot. A series of major attacks from the global-warming skeptics—including last year'sClimategate affair and unfair accusations stemming from the subsequent discovery of errors in the latest IPCC report —have left those in the research community understandably angry. Having spent eight years calling attention to the politicization of climate science by the Bush administration, they now find themselves on the other end of the same allegations. Whatever raw emotions this reversal might produce were on display a couple of weeks ago in yet another series of leaked e-mails: This time, members of the prestigious National Academies complained to one another about the "neo-McCarthyism" of the climate skeptics and lamented that "science is getting creamed with no effective response." One researcher called for "a relentless rain of science and scientific dialog on the incredible, destructive demagoguery." Another participant urged an "aggressively partisan approach."
The latest batch of e-mails reflects a bunker mentality among climate scientists, forged during the Bush administration and reinforced by the recent attacks on their credibility. Despite the promise of an Obama presidency, many now see themselves losing a "war" against "anti-science" forces allied with energy companies and the Republican Party. Meanwhile, scientists have been urged by liberal strategists and commentators to "fight back"—by forming their own political action committees and openly supporting "pro-science" candidates, among other things.
But urgent calls to escalate the war against climate skeptics may lead scientists and their organizations into a dangerous trap, fueling further political disagreement while risking public trust in science. A major transformation is needed in how scientists and their organizations engage the public and policymakers. The new direction is not to become more political and confrontational on the national stage, but to seek opportunities for greater public interaction, dialogue, and partnerships in communities across the country.
The problems begin when scientists overestimate the influence of climate skeptics and their corporate backers. When legislation and international treaties fail, and polls show a decrease in public concern about the environment, the "climate deniers" take the blame. Yet the efforts of James Inhofe, Glenn Beck, et al. represent just a few of several factors shaping public doubt and policy inaction. More important, perhaps, are the poor state of the economy, competition for political attention from the heath care debate, and confusion over colder weather. We're also faced with a widespread distrust of government that makes explaining complex cap-and-trade proposals that much more difficult. And it doesn't help that long-standing rules in Congress allow individual members to block substantive legislation.
Given these factors, it's not surprising that communication researchers, including me, have their doubts about the relative impact of Climategate on public opinion. An analysis by Stanford University's Jon Krosnick estimates that between 2008 and the end of November 2009, belief in global warming dropped just five points, from 80 percent to 75 percent. Other surveys find a stronger downward shift (PDF) over the same time period, but teasing out the causal influence of last year's hacked e-mails remains a question that will be debated in academic journals for some time. As Krosnick points out, only a small minority of Americans was likely to have paid attention to news and discussion of the event, and even fewer would have changed their long-standing views based on a single event. Consider that a Pew survey from December found that just 17 percent of Americans reported reading or hearing "a lot" about the leaked e-mail scandal. In comparison, during the same month more than half read or heard a lot about Afghanistan and the health care debate.
If communication researchers have trouble establishing clear evidence of a significant impact for Climategate, what explains the apparent overreaction by scientists and their bunker mentality? Past research shows that individuals more heavily involved on an issue, such as climate scientists, often tend to view even objectively favorable media coverage as hostile to their goals. They also have a tendency to presume exaggerated effects for a message on the public and will take action based on this presumed influence. The call to arms that "science is getting creamed" and that there is a need for an "aggressively partisan approach" are examples of how these common miscalculations about the media have colored the outlook of climate scientists.
Scientists are also susceptible to the biases of their own political ideology, which surveys show leans heavily liberal. Ideology shapes how scientists evaluate policy options as well as their interpretations of who or what is to blame for policy failures. Given a liberal outlook and strong environmental values, it must be difficult for scientists to understand why so many Americans have reservations about complex policies that impose costs on consumers without offering clearly defined benefits. Compounding matters, scientists, like the rest of us, tend to gravitate toward like-minded sources in the media. Given their background, they focus on screeds from liberal commentators which reinforce a false sense of a "war" against the scientific community.
The scientists seem to believe they can prevail by explaining the basis of climate change in clearer terms, while asserting the partisan motives of "climate deniers." This has been the strategy since the early days of the Bush administration, yet for many members of the public, a decade of claims about the "war on science" are likely ignored as just more elite rancor, reflecting an endless cycle of technical disputes and tit-for-tat name calling. What are needed are strategies that transcend the ideological divide, rather than strengthen it. Most importantly, snarling, finger-in-the-eye responses to the skeptics risk alienating the more than one-third of Americans (PDF) who remain ambivalent about climate change.
To be sure, there is a need for better, clearer explanations of the science, but it's wrongheaded to imagine that researchers and their organizations could ever compete effectively, in the long term, in a political debate with climate skeptics and their allies at the Chamber of Commerce and Fox News. Instead of exaggerating the problem of an allegedly hostile American public, scientists need to wake up to the fact that they continue to enjoy almost unrivaled trust and communication capital. Consider that a recent Yale/George Mason University survey finds 74 percent of Americans trust scientists as a source of information about climate change. Though this figure is down slightly since 2008, scientists still outrank every other societal group or political figure on the trust index by a wide margin. The numbers hold even among groups that might seem most antagonistic to science: A recent analysis (conducted by me and several colleagues) found that 77 percent of evangelicals under 35 trust scientists as a source of information about global warming.
Climate skeptics hope to erode this trust by drawing scientists out into the open of political debate. Instead of going on the counterattack, scientists and their organizations should employ their communication capital by partnering with opinion leaders from other sectors of society and engaging with local communities through public meetings and social media. By creating a public dialogue on climate change in cities and towns across the country, they can make the issue more personally relevant without getting mired in ideological differences. In these contexts, scientists and their community partners can talk about climate change as more than just an environmental problem. They can frame the issue in terms of national security, religion, public health, or economics—with an emphasis on policies that would lead to societal benefits rather than sacrifice and hardship.
Here's the best part: These partnerships with opinion leaders, from clergy to CEOs, would do far more than educate the public; they would educate scientists, too. By getting out of the lab and away from their echo chamber of like-minded views about climate politics, researchers would learn how other people view climate change, and what should and can be done about it. In the end, scientists are better off as community-based diplomats than cable news and blogosphere culture warriors.
"You dream about these kinds of moments when you're a kid," said lead paleontologist David Schmidt.
Surprising Science
The triceratops skull was first discovered in 2019, but was excavated over the summer of 2020.
It was discovered in the South Dakota Badlands, an area where the Triceratops roamed some 66 million years ago.
Studying dinosaurs helps scientists better understand the evolution of all life on Earth.
We spend much of our early years learning arithmetic and algebra. What's the use?
Credit
: Antoine Dautry via Unsplash
Technology & Innovation
For the average person, math seems to play little to no role in their day-to-day life.
But, the fanciest gadgets and technologies are all heavily reliant on mathematics.
Without advanced (and often obscure) mathematics, modern society would not be possible.
The following is an adapted excerpt from the book What's the Use? It is reprinted with permission of the author and Hachette Book Group.
What is mathematics for?
What is it doing for us, in our daily lives?
Not so long ago, there were easy answers to these questions. The typical citizen used basic arithmetic all the time, if only to check the bill when shopping. Carpenters needed to know elementary geometry. Surveyors and navigators needed trigonometry as well. Engineering required expertise in calculus.
Today, things are different. The supermarket checkout totals the bill, sorts out the special meal deal, adds the sales tax. We listen to the beeps as the laser scans the barcodes, and as long as the beeps match the goods, we assume the electronic gizmos know what they are doing. Many professions still rely on extensive mathematical knowledge, but even there, we have outsourced most of the mathematics to electronic devices with built-in algorithms.
My subject is conspicuous by its absence. The elephant isn't even in the room.
It would be easy to conclude that mathematics has become outdated and obsolete, but that view is mistaken. Without mathematics, today's world would fall apart. As evidence, I am going to show you applications to politics, the law, kidney transplants, supermarket delivery schedules, Internet security, movie special effects, and making springs. We will see how mathematics plays an essential role in medical scanners, digital photography, fiber broadband, and satellite navigation. How it helps us predict the effects of climate change; how it can protect us against terrorists and Internet hackers.
Remarkably, many of these applications rely on mathematics that originated for totally different reasons, often just the sheer fascination of following your nose. While researching this book, I was repeatedly surprised when I came across uses of my subject that I had never dreamed existed. Often, they exploited topics that I would not have expected to have practical applications, like space-filling curves, quaternions, and topology.

Mathematics is a boundless, hugely creative system of ideas and methods. It lies just beneath the surface of the transformative technologies that are making the twenty-first century totally different from any previous era — video games, international air travel, satellite communications, computers, the Internet, mobile phones. Scratch an iPhone, and you will see the bright glint of mathematics.
Please don't take that literally.
There is a tendency to assume that computers, with their almost miraculous abilities, are making mathematicians, indeed mathematics itself, obsolete. But computers no more displace mathematicians than the microscope displaced biologists. Computers change the way we go about doing mathematics, but mostly they relieve us of the tedious bits. They give us time to think, they help us search for patterns, and they add a powerful new weapon to help advance the subject more rapidly and more effectively.
In fact, a major reason why mathematics is becoming ever more essential is the ubiquity of cheap, powerful computers. Their rise has opened up new opportunities to apply mathematics to real-world issues. Methods that were hitherto impractical, because they needed too many calculations, have now become routine. The greatest mathematicians of the pencil-and-paper era would have flung up their hands in despair at any method requiring a billion calculations. Today, we routinely use such methods, because we have technology that can do the sums in a split second. Mathematicians have long been at the forefront of the computer revolution — along with countless other professions, I hasten to add. Think of George Boole, who pioneered the symbolic logic that forms the basis of current computer architecture. Think of Alan Turing, and his universal Turing machine, a mathematical system that can compute anything that is computable. Think of Muhammad al-Khwarizmi, whose algebra text of 820 AD emphasized the role of systematic computational procedures, now named after him: algorithms.
Most of the algorithms that give computers their impressive abilities are firmly based on mathematics. Many of the techniques concerned have been taken "off the shelf" from the existing store of mathematical ideas, such as Google's PageRank algorithm, which quantifies how important a website is and founded a multi-billion-dollar industry. Even the snazziest deep learning algorithm in artificial intelligence uses tried and tested mathematical concepts such as matrices and weighted graphs. A task as prosaic as searching a document for a particular string of letters involves, in one common method at least, a mathematical gadget called a finite-state automaton.
The involvement of mathematics in these exciting developments tends to get lost. So next time the media propel some miraculous new ability of computers to center stage, bear in mind that hiding in the wings there will be a lot of mathematics, and a lot of engineering, physics, chemistry, and psychology as well, and that without the support of this hidden cast of helpers, the digital superstar would be unable to strut its stuff in the spotlight.
The importance of mathematics in today's world is easily underestimated because nearly all of it goes on behind the scenes. Walk along a city street, and you are overwhelmed by signs proclaiming the daily importance of banks, greengrocers, supermarkets, fashion outlets, car repairs, lawyers, fast food, antiques, charities, and a thousand other activities and professions. You do not find a brass plaque announcing the presence of a consulting mathematician. Supermarkets do not sell you mathematics in a can.
Dig a little deeper, however, and the importance of mathematics quickly becomes apparent. The mathematical equations of aerodynamics are vital to aircraft design. Navigation depends on trigonometry. The way we use it today is different from how Christopher Columbus used it, because we embody the mathematics in electronic devices instead of pen, ink, and navigation tables, but the underlying principles are much the same. The development of new medicines relies on statistics to make sure the drugs are safe and effective. Satellite communications depend on a deep understanding of orbital dynamics. Weather forecasting requires the solution of equations for how the atmosphere moves, how much moisture it contains, how warm or cold it is, and how all of those features interact. There are thousands of other examples. We do not notice they involve mathematics, because we do not need to know that to benefit from the results.
A socially minded franchise model makes money while improving society.
Freethink
Technology & Innovation
A social enterprise in California makes their franchises affordable with low interest loans and guaranteed salaries.
The loans are backed by charitable foundations.
If scaled up, the model could support tens of thousands of entrepreneurs who are currently financially incapable of entering franchise agreements.
The underdog challenging McDonald's & Wall Street | Hard Reset by Freethink www.youtube.com
Social responsibility is becoming a major focus of many businesses. While turning a profit is always the ultimate goal — nobody can eat good intentions, after all — having a positive impact on society is becoming an equally important goal.

A restaurant chain in California, already focused on providing healthy food at a competitive cost, is testing a new way to create more entrepreneurs. Specifically, it is working with charitable foundations to provide business opportunities to those who normally would not have access.
Franchising explained
When a company wants to expand without paying all of the upfront costs itself or taking on the entire risk of operating in a new market, it can enter into a franchise agreement with an entrepreneur. In exchange for a share of the profits (as well as some fees and adherence to certain quality standards), the entrepreneur — now a franchisee — can open their own branch of a larger brand. The entrepreneur enjoys the benefits of owning a business, while the brand owner can cash in on intellectual property.
Everybody wins.
This model is wildly successful. There is a reason you can find fast food joints like McDonald's everywhere from Times Square to Prague (next to the Museum of Communism, no less). According to the International Franchise Association, there were more than 733,000 franchised business establishments in the United States in 2018, accounting for nearly 3 percent of GDP.
The franchise model — in which a local agent keeps some earnings while handing over a portion to a central authority — isn't new. Indeed, variations have been around since the Middle Ages, though it only took off after WWII. Franchising is now a recognized system in many countries and is used in all manner of industries, including restaurants, pet supply stores, automotive repair shops, hotels, and even senior care.
The Catch-22: you have to spend money to make money
The biggest problem with franchising is the high cost of becoming a franchisee.
While the costs vary, opening a restaurant as a franchisee can easily cost $500,000. A franchise car repair shop can require $250,000, and opening a hotel under a franchise's banner can set a person back millions. In some cases, the franchiser also will set a minimum net worth requirement or insist that the money that pays their fees not be borrowed. Even if a person can find a way around that, most new businesses do not turn a profit for quite some time after opening. These limitations essentially rule out all but the wealthy from becoming a franchisee.
As a result, there are some social enterprises that are looking to make franchising more accessible to the less affluent.
Enter Everytable
Everytable
is a social enterprise based out of Los Angeles that is attempting to make rapidly prepared healthy food as affordable as more common, less nutritious options. The company prioritizes both financial and social goals, and it is known for preparing all meals at a central location and driving them to franchise locations in Los Angeles to remove the costs of keeping a kitchen in each store. They also sell meals at widely different prices based on the income of the neighborhood in which the store is located.
As a business that hopes to rapidly expand, they looked to franchising. However, the idea of seeking out a bunch of rich people to support a business like theirs struck CEO Sam Polk as out of step with its vision. So, the company came up with a better idea.
Their Social Equity Franchise Program helps tenured Everytable employees open their own franchise locations through free training and assistance in securing low interest loans to finance the store. To help the entrepreneurs survive the difficult early years, participants in the program are assured an income of $40,000 in their first three years of operations. Repayments on the loans do not begin until after the business is turning a profit.
The capital for all these low interest loans comes from a number of foundations such as the California Wellness Foundation (Cal Wellness). Foundations like these are required to give away a small portion of their endowments every year on causes aligned with their missions. However, most of the rest of it is simply invested in the stock market to assure the endowment continues to exist.
People like Cal Wellness CEO Judy Belk have begun to invest that money elsewhere, like in loans to provide the money needed to open an Everytable franchise. As she explained to FreeThink:

"Cal Wellness and many other foundations are saying, 'I think we can do a little better with that [money]. Why not use that capital to invest in the communities that we're supposed to serve?'"
In the end, Everytable gets a new restaurant that expands the brand, foundations get returns on their investment, and the franchisee gets an opportunity that they likely never would have had without the program.
Everybody wins.
Expanding the Everytable model
If even a small share of the $2 trillion foundations in the U.S. have are invested into this sort of social cause, tens of thousands of loans could be given to those less affluent people who are looking to start a business. While this model likely would lower returns to institutional investors like charities, they could enjoy more tangible results in the communities they exist to serve. According to a report published by the Federal Reserve Bank of Atlanta, local entrepreneurship increases income and employment and decreases poverty.
At the individual level, this would help a lot of people who otherwise never would be able to seriously consider going into business for themselves. By a number of measures, business owners make more than wage workers and can also claim ownership of the assets that comprise the business. Beyond that, many small business owners enjoy the non-financial benefits of their position as well, including the independence and autonomy that often come with business ownership.
When working optimally, good business is good for society.
Mind & Brain
Fintech companies are using elements of video games to make personal finance more fun. But does it work, and what are the risks?
Scroll down to load more…