Are Radical Right Media Feeding Political Violence and Hate?
16 August, 2010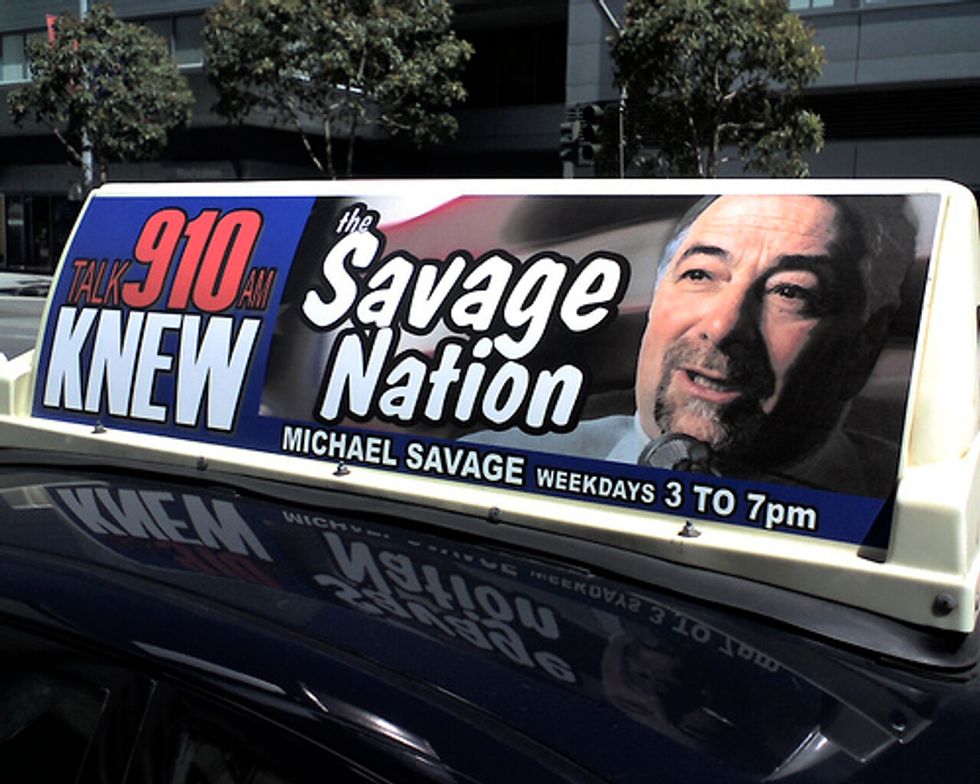 That's the question posed this past week at PBS' Bill Moyers Journal. The program is a hard hitting examination of the impact of radical right talk radio, books, and TV shows not just on the nature of political discourse but also their link to violent actions against elected officials and fellow citizens.

When Glenn Beck says: "I'm thinking about killing Michael Moore and I'm wondering if I could kill him myself, or if I would need to hire somebody to do it," is it just harmless rhetoric or something more?

When Michael Reagan says that 9/11 deniers should be taken out and shot, is that harmless?
When Michael Savage refers to liberals as psychotic, as traitors, and as a virus on America, how does that shape audience perceptions and even actions against liberals?

What about when Rush Limbaugh tells his listeners to launch Operation Chaos against the Democrats with an explicit goal of generating violence at the Democratic Convention. As Limbaugh told his audience: "This is about chaos, this is why it is called Operation Chaos[...]the dream end, if people say what is your exit strategy. The dream end is this keeps up to the convention. And that we have a replay of Chicago 1968, with burning cars, protests, fires, literal riots and all of that. That's the objective here."

What do readers think? Could radical right media actually incite violence against liberals and or various out groups in society?

Universities claim to prepare students for the world. How many actually do it?
Sponsored by Charles Koch Foundation
Many university mission statements do not live up to their promise, writes Ben Nelson, founder of Minerva, a university designed to develop intellect over content memorization.
The core competencies that students need for success—critical thinking, communication, problem solving, and cross-cultural understanding, for example—should be intentionally taught, not left to chance.
These competencies can be summed up with one word: wisdom. True wisdom is the ability to apply one's knowledge appropriately when faced with novel situations.
This is what the world will look like, 250 million years from now
On Pangaea Proxima, Lagos will be north of New York, and Cape Town close to Mexico City
Surprising Science
To us humans, the shape and location of oceans and continents seems fixed. But that's only because our lives are so short.
SpaceX's momentous Crew Dragon launch is a sign of things to come for the space industry, and humanity's future.
Photo:Joe Raedle/Getty Images
Politics & Current Affairs
SpaceX was founded in 2002 and was an industry joke for many years. Eighteen years later, it is the first private company to launch astronauts to the International Space Station.
Today, SpaceX's Crew Dragon launched NASA astronauts Bob Behnken and Doug Hurley to the ISS. The journey will take about 19 hours.
Dylan Taylor, chairman and CEO of Voyager Space Holdings, looks at SpaceX's journey from startup to a commercial space company with the operating power of a nation-state.
A new study may help us better understand how children build social cognition through caregiver interaction.
Personal Growth
Scientists speculate imitation helps develop social cognition in babies.
A new study out of Lund University shows that six-month-olds look and smile more at imitating adults.
Researchers hope the data will spur future studies to discover what role caregiver imitation plays in social cognition development.
Surprising Science
Researchers at UT Southwestern noted a 47 percent increase in blood flow to regions associated with memory.
Scroll down to load more…