Are Radical Right Media Feeding Political Violence and Hate?
16 August, 2010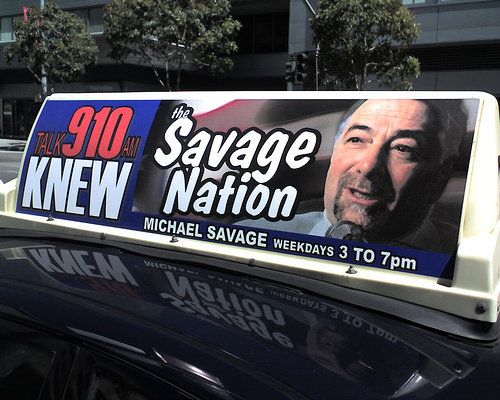 That's the question posed this past week at PBS' Bill Moyers Journal. The program is a hard hitting examination of the impact of radical right talk radio, books, and TV shows not just on the nature of political discourse but also their link to violent actions against elected officials and fellow citizens.

When Glenn Beck says: "I'm thinking about killing Michael Moore and I'm wondering if I could kill him myself, or if I would need to hire somebody to do it," is it just harmless rhetoric or something more?

When Michael Reagan says that 9/11 deniers should be taken out and shot, is that harmless?
When Michael Savage refers to liberals as psychotic, as traitors, and as a virus on America, how does that shape audience perceptions and even actions against liberals?

What about when Rush Limbaugh tells his listeners to launch Operation Chaos against the Democrats with an explicit goal of generating violence at the Democratic Convention. As Limbaugh told his audience: "This is about chaos, this is why it is called Operation Chaos[...]the dream end, if people say what is your exit strategy. The dream end is this keeps up to the convention. And that we have a replay of Chicago 1968, with burning cars, protests, fires, literal riots and all of that. That's the objective here."

What do readers think? Could radical right media actually incite violence against liberals and or various out groups in society?

The Russian-built FEDOR was launched on a mission to help ISS astronauts.
Atheism doesn't offer much beyond non-belief, can Secular Humanism fill the gaps?
Culture & Religion
Atheism is increasingly popular, but the lack of an organized community around it can be problematic.
The decline in social capital once offered by religion can cause severe problems.
Secular Humanism can offer both community and meaning, but it has also attracted controversy.
Picking up where we left off a year ago, a conversation about the homeostatic imperative as it plays out in everything from bacteria to pharmaceutical companies—and how the marvelous apparatus of the human mind also gets us into all kinds of trouble.
Think Again Podcasts
"Prior to nervous systems: no mind, no consciousness, no intention in the full sense of the term. After nervous systems, gradually we ascend to this possibility of having to this possibility of having minds, having consciousness, and having reasoning that allows us to arrive at some of these very interesting decisions."

"We are fragile culturally and socially…but life is fragile to begin with. All that it takes is a little bit of bad luck in the management of those supports, and you're cooked…you can actually be cooked—with global warming!"