Multivitamins are not only ineffective, but dangerous
You already get all the vitamins you need on your dinner plate.
11 April, 2018
For many years, when my doctor would ask what vitamins or supplements I consume on a regular basis, I would reply by saying "a multivitamin." Never once in all those years did she (or he; I've bounced around a bit) ask what type of vitamins were included in the cocktail. No question of percentages, minerals, vitamins—just a head nod and a mouse click.
---
A few years ago I stopped saying "multivitamin" because I stopped taking one, and he (or she) never asked why, recommended advice, anything. They simply unchecked the box.
For more than half of Americans—68 percent of adults over age 65—a multivitamin (among a few, or many, supplements) is part of the daily ritual. Overloading your body with five or ten times the recommended daily allowance of this or that vitamin is treated as folk wisdom. It's such basic science that questioning it seems like a complete waste of a thought.
Problem is, the National Institute of Health spent $2.4 billion studying vitamins and supplements only to find out they really don't work. As Pieter A. Cohen writes in JAMA: 
During the past 2 decades, a steady stream of high-quality studies evaluating dietary supplements has yielded predominantly disappointing results about potential health benefits, whereas evidence of harm has continued to accumulate.
This includes clinical trials showing that vitamin E, once promoted as heart healthy, actually increases your risk of heart failure and prostate cancer. Multivitamins do not prevent cancer and heart disease; St John's wort will do nothing for your depression; Echinacea is no match for the common cold. In smokers, beta-carotene increases the risk of lung cancer.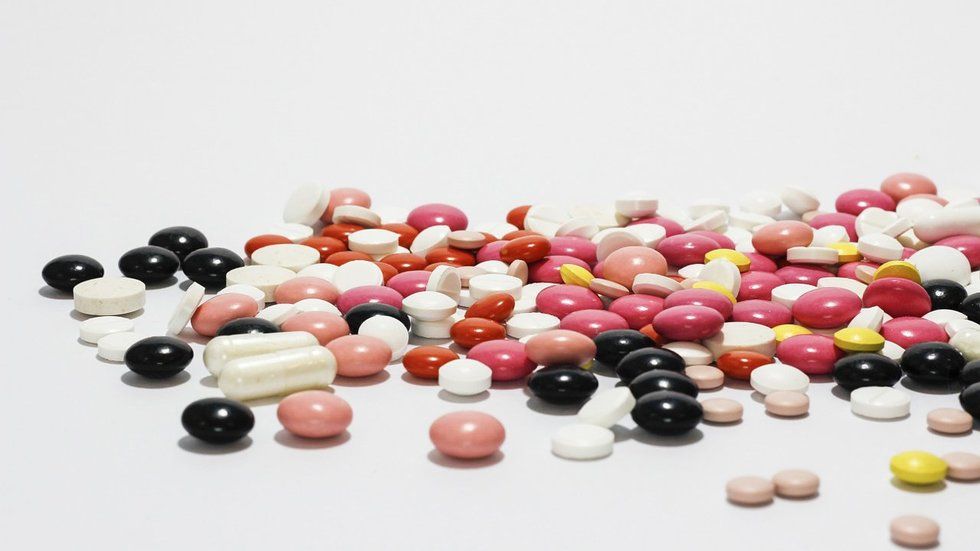 A large part of the problem is how comfortable we are swallowing pills with no understanding of what they contain. Whenever we feel slightly off we immediately imagine the pill that will alleviate the distress. Pain, however, is a sign that something is wrong. Ignoring the signal doesn't solve the problem, it only prolongs the agony.
Since multivitamins have predominantly been marketed as healthy or, at the furthest end of the spectrum, benign, we've overlooked the fact that many are, in the long run, damaging. No vitamin or mineral is without effect. Because we don't exactly understand how these pills operate should not mean we want to pop as many of them as possible.
Cohen points out that while vitamin and supplement bottles must include the standard "not evaluated by the FDA" jargon, most eyes pass right over the small print, instead focusing on unproven health claims scripted in bold, bright letters.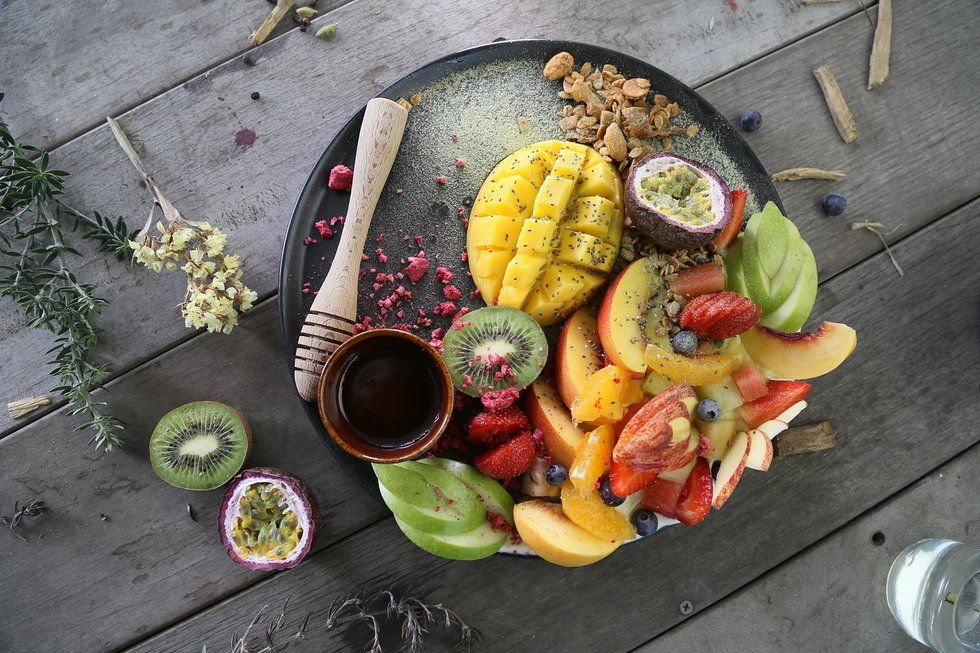 This has caused a number of researchers to remind us that we get all the vitamins we need on our plates. Even those eating a "Western" diet— which is the culprit of America's obesity epidemic—achieve the basic requirements our bodies require. There is simply no proven track record showing that the isolation of certain vitamins from the foods that contain them is beneficial.
This is not to say some people don't require certain vitamins or minerals for a variety of issues. That's a different case from overloading your body with a flood of them hoping something works. 
As Marjorie McCullough, strategic director of nutritional epidemiology for the American Cancer Society, is paraphrased in the NY Times: 
It's possible that the chemicals in the fruits and vegetables on your plate work together in ways that scientists don't fully understand—and which can't be replicated in a tablet.
Physician Paul Offit agrees. In study after study Offit shows that cancer and heart disease rates increase with the consumption of vitamins and supplements. A few examples:
A 1996 study in Seattle of 18,000 people showed that people exposed to asbestos who were taking megavitamins with large doses of vitamin A and beta-carotene were 28 percent more at risk of developing lung cancer and 17 percent more at risk for developing heart disease. 
A 2004 study in Copenhagen conducted 14 randomized trials with 170,000 people and discovered that those taking large amounts of vitamins A, C, E, and beta-carotene were more likely to develop intestinal cancer. 
A 2005 study at John Hopkins School of Medicine performed a meta-analysis of 19 studies with over 136,000 people. Those taking megavitamins were at an increased risk of early death. 
Another 2005 study of 9,000 people published in JAMA found increased risks of cancer and heart disease in those taking large doses of vitamin E. 
A 2011 study at the Cleveland Clinic involving 36,000 men found a 17 percent increased risk of prostate cancer in those consuming vitamin E and/or selenium.
Regarding the antioxidant craze—and certain levels of them are healthy—Offit notes that oxidation is required to "kill new cancer cells and clear clogged arteries." Overloading on antioxidants reduces your body's ability to do this.
Fruits and vegetables contain many other ingredients that appear to, as McCullough mentions above, boost the efficacy of vitamins. Offit continues:
Half of an apple has the antioxidant activity of 1,500 milligrams of vitamin C, even though it contains only 5.7 milligrams of the vitamin. That's because the phytochemicals that surround vitamin C in apples enhance its effect.
American regulatory bodies have been too lax in their policing of vitamin and supplement manufacturers. Many are either blatantly lying or ignorant of the science behind the products they're selling. The dietary supplement industry raked in over $32 billion in 2012, most of which profited from junk science, or at best, unproven claims. That's great business for those companies. Unfortunately, it's terrible for us.
--
What can 3D printing do for medicine? The "sky is the limit," says Northwell Health researcher Dr. Todd Goldstein.
Northwell Health
Sponsored by Northwell Health
Medical professionals are currently using 3D printers to create prosthetics and patient-specific organ models that doctors can use to prepare for surgery.
Eventually, scientists hope to print patient-specific organs that can be transplanted safely into the human body.
Northwell Health, New York State's largest health care provider, is pioneering 3D printing in medicine in three key ways.
Big Think Edge
Push Past Negative Self-Talk: Give Yourself the Proper Fuel to Attack the World, with David Goggins, Former NAVY SealIf you've ever spent 5 minutes trying to meditate, you know something most people don't realize: that our minds are filled, much of the time, with negative nonsense. Messaging from TV, from the news, from advertising, and from difficult daily interactions pulls us mentally in every direction, insisting that we focus on or worry about this or that. To start from a place of strength and stability, you need to quiet your mind and gain control. For former NAVY Seal David Goggins, this begins with recognizing all the negative self-messaging and committing to quieting the mind. It continues with replacing the negative thoughts with positive ones.
Is this proof of a dramatic shift?
Strange Maps
Map details dramatic shift from CNN to Fox News over 10-year period
Does it show the triumph of "fake news" — or, rather, its defeat?
A closer look at the map's legend allows for more complex analyses
Dramatic and misleading
Image: Reddit / SICResearch
The situation today: CNN pushed back to the edges of the country.
Over the course of no more than a decade, America has radically switched favorites when it comes to cable news networks. As this sequence of maps showing TMAs (Television Market Areas) suggests, CNN is out, Fox News is in.
The maps are certainly dramatic, but also a bit misleading. They nevertheless provide some insight into the state of journalism and the public's attitudes toward the press in the US.
Let's zoom in:
It's 2008, on the eve of the Obama Era. CNN (blue) dominates the cable news landscape across America. Fox News (red) is an upstart (°1996) with a few regional bastions in the South.
By 2010, Fox News has broken out of its southern heartland, colonizing markets in the Midwest and the Northwest — and even northern Maine and southern Alaska.
Two years later, Fox News has lost those two outliers, but has filled up in the middle: it now boasts two large, contiguous blocks in the southeast and northwest, almost touching.
In 2014, Fox News seems past its prime. The northwestern block has shrunk, the southeastern one has fragmented.
Energised by Trump's 2016 presidential campaign, Fox News is back with a vengeance. Not only have Maine and Alaska gone from entirely blue to entirely red, so has most of the rest of the U.S. Fox News has plugged the Nebraska Gap: it's no longer possible to walk from coast to coast across CNN territory.
By 2018, the fortunes from a decade earlier have almost reversed. Fox News rules the roost. CNN clings on to the Pacific Coast, New Mexico, Minnesota and parts of the Northeast — plus a smattering of metropolitan areas in the South and Midwest.
"Frightening map"
Image source: Reddit / SICResearch
This sequence of maps, showing America turning from blue to red, elicited strong reactions on the Reddit forum where it was published last week. For some, the takeover by Fox News illustrates the demise of all that's good and fair about news journalism. Among the comments?
"The end is near."
"The idiocracy grows."
"(It's) like a spreading disease."
"One of the more frightening maps I've seen."
For others, the maps are less about the rise of Fox News, and more about CNN's self-inflicted downward spiral:
"LOL that's what happens when you're fake news!"
"CNN went down the toilet on quality."
"A Minecraft YouTuber could beat CNN's numbers."
"CNN has become more like a high-school production of a news show."
Not a few find fault with both channels, even if not always to the same degree:
"That anybody considers either of those networks good news sources is troubling."
"Both leave you understanding less rather than more."
"This is what happens when you spout bullsh-- for two years straight. People find an alternative — even if it's just different bullsh--."
"CNN is sh-- but it's nowhere close to the outright bullsh-- and baseless propaganda Fox News spews."
"Old people learning to Google"
Image: Google Trends
CNN vs. Fox News search terms (200!-2018)
But what do the maps actually show? Created by SICResearch, they do show a huge evolution, but not of both cable news networks' audience size (i.e. Nielsen ratings). The dramatic shift is one in Google search trends. In other words, it shows how often people type in "CNN" or "Fox News" when surfing the web. And that does not necessarily reflect the relative popularity of both networks. As some commenters suggest:
"I can't remember the last time that I've searched for a news channel on Google. Is it really that difficult for people to type 'cnn.com'?"
"More than anything else, these maps show smart phone proliferation (among older people) more than anything else."
"This is a map of how old people and rural areas have learned to use Google in the last decade."
"This is basically a map of people who don't understand how the internet works, and it's no surprise that it leans conservative."
A visual image as strong as this map sequence looks designed to elicit a vehement response — and its lack of context offers viewers little new information to challenge their preconceptions. Like the news itself, cartography pretends to be objective, but always has an agenda of its own, even if just by the selection of its topics.
The trick is not to despair of maps (or news) but to get a good sense of the parameters that are in play. And, as is often the case (with both maps and news), what's left out is at least as significant as what's actually shown.
One important point: while Fox News is the sole major purveyor of news and opinion with a conservative/right-wing slant, CNN has more competition in the center/left part of the spectrum, notably from MSNBC.
Another: the average age of cable news viewers — whether they watch CNN or Fox News — is in the mid-60s. As a result of a shift in generational habits, TV viewing is down across the board. Younger people are more comfortable with a "cafeteria" approach to their news menu, selecting alternative and online sources for their information.
It should also be noted, however, that Fox News, according to Harvard's Nieman Lab, dominates Facebook when it comes to engagement among news outlets.
CNN, Fox and MSNBC
Image: Google Trends
CNN vs. Fox (without the 'News'; may include searches for actual foxes). See MSNBC (in yellow) for comparison
For the record, here are the Nielsen ratings for average daily viewer total for the three main cable news networks, for 2018 (compared to 2017):

Fox News: 1,425,000 (-5%)
MSNBC: 994,000 (+12%)
CNN: 706,000 (-9%)
And according to this recent overview, the top 50 of the most popular websites in the U.S. includes cnn.com in 28th place, and foxnews.com in... 27th place.
The top 5
, in descending order, consists of google.com, youtube.com, facebook.com, amazon.com and yahoo.com — the latter being the highest-placed website in the News and Media category.
Big Think Edge
Master Execution: How to Get from Point A to Point B in 7 Steps, with Rob Roy, Retired Navy SEALUsing the principles of SEAL training to forge better bosses, former Navy SEAL and founder of the Leadership Under Fire series Rob Roy, a self-described "Hammer", makes people's lives miserable in the hopes of teaching them how to be a tougher—and better—manager. "We offer something that you are not going to get from reading a book," says Roy. "Real leaders inspire, guide and give hope."Anybody can make a decision when everything is in their favor, but what happens in turbulent times? Roy teaches leaders, through intense experiences, that they can walk into any situation and come out ahead. In this lesson, he outlines seven SEAL-tested steps for executing any plan—even under extreme conditions or crisis situations.
Big think's weekly newsletter.
Get smarter faster from the comfort of your inbox.
See our newsletter privacy policy
here
Most Popular
Most Recent
Big think's weekly newsletter.
Get smarter faster from the comfort of your inbox.
See our newsletter privacy policy
here
© Copyright 2007-2019 & BIG THINK, BIG THINK EDGE,
SMARTER FASTER trademarks owned by The Big Think, Inc. All rights reserved.