It's Already Too Late to Stop the Singularity
We cannot rule out the possibility that a superintelligence will do some very bad things, says AGI expert Ben Goertzel. But we can't stop the research now – even if we wanted to.
Ben Goertzel
Ben Goertzel is CEO and chief scientist at SingularityNET, a project dedicated to creating benevolent decentralized artificial general intelligence. He is also chief scientist of financial prediction firm Aidyia Holdings and robotics firm Hanson Robotics; Chairman of AI software company Novamente LLC; Chairman of the Artificial General Intelligence Society and the OpenCog Foundation.His latest book is
AGI Revolution: An Inside View of the Rise of Artificial General Intelligence
.
09 February, 2017
Ben Goertzel: Some people are gravely worried about the uncertainty and the negative potential associated with transhuman, superhuman AGI. And indeed we are stepping into a great unknown realm.
It's almost like a Rorschach type of thing really. I mean we fundamentally don't know what a superhuman AI is going to do and that's the truth of it, right. And then if you tend to be an optimist you will focus on the good possibilities. If you tend to be a worried person who's pessimistic you'll focus on the bad possibilities. If you tend to be a Hollywood movie maker you focus on scary possibilities maybe with a happy ending because that's what sells movies. We don't know what's going to happen.
I do think however this is the situation humanity has been in for a very long time. When the cavemen stepped out of their caves and began agriculture we really had no idea that was going to lead to cities and space flight and so forth. And when the first early humans created language to carry out simple communication about the moose they had just killed over there they did not envision Facebook, differential calculus and MC Hammer and all the rest, right. I mean there's so much that has come about out of early inventions which humans couldn't have ever foreseen. And I think we're just in the same situation. I mean the invention of language or civilization could have led to everyone's death, right. And in a way it still could. And the creation of superhuman AI it could kill everyone and I don't want it to. Almost none of us do.
Of course the way we got to this point as a species and a culture has been to keep doing amazing new things that we didn't fully understand. And that's what we're going to keep on doing. Nick Bostrom's book was influential but I felt that in some ways it was a bit deceptive the way he phrased things. If you read his precise philosophical arguments which are very logically drawn what Bostrom says in his book, Superintelligence, is that we cannot rule out the possibility that a superintelligence will do some very bad things. And that's true. On the other hand some of the associated rhetoric makes it sound like it's very likely a superintelligence will do these bad things. And if you follow his philosophical arguments closely he doesn't show that. What he just shows is that you can't rule it out and we don't know what's going on.
I don't think Nick Bostrom or anyone else is going to stop the human race from developing advanced AI because it's a source of tremendous intellectual curiosity but also of tremendous economic advantage. So if let's say President Trump decided to ban artificial intelligence research – I don't think he's going to but suppose he did. China will keep doing artificial intelligence research. If U.S. and China ban it, you know, Africa will do it. Everywhere around the world has AI textbooks and computers. And everyone now knows you can make people's lives better and make money from developing more advanced AI. So there's no possibility in practice to halt AI development. What we can do is try to direct it in the most beneficial direction according to our best judgment. And that's part of what leads me to pursue AGI via an open source project such as OpenCog. I respect very much what Google, Baidu, Facebook, Microsoft and these other big companies are doing in AI. There's many good people there doing good research and with good hearted motivations. But I guess I'm enough of an old leftist raised by socialists and I sort of – I'm skeptical that a company whose main motive is to maximize shareholder value is really going to do the best thing for the human race if they create a human level AI.
I mean they might. On the other hand there's a lot of other motivations there and a public company in the end has a fiduciary responsibility to their shareholders. All in all I think the odds are better if AI is developed in a way that is owned by the whole human race and can be developed by all of humanity for its own good. And open source software is sort of the closest approximation that we have to that now. So our aspiration is to grow OpenCog into sort of the Linux of AGI and have people all around the world developing it to serve their own local needs and putting their own values and understanding into it as it becomes more and more intelligent.
Certainly this doesn't give us any guarantee. We can observe things like Linux has fewer bugs than Windows or OSX and it's open source. So more eyeballs on something sometimes can make it more reliable. But there's no solid guarantee that making an AGI open source will make the singularity come out well. But my gut feel is that there's enough hard problems with creating a superhuman AI and having it respect human values and have a relationship of empathy with people as it grows. There's enough problems there without the young AGI getting wrapped up in competition of country versus country and company versus company and internal politics within companies or militaries. I feel like we don't want to add these problems of sort of human slash primate social status competition dynamics. We don't want to add those problems into the challenges that are faced in AGI development.
Let's just go ahead and address the question on everyone's mind: will AI kill us? What is the negative potential of transhuman superintelligence? Once its cognitive power surpasses our own, will it give us a leg-up in 'the singularity', or will it look at our collective track record of harming our own species, other species, the world that gave us life, etc., and exterminate us like pests? AI expert Ben Goertzel believes we've been at this point of uncertainty many times before in our evolution. When we stepped out of our caves, it was a risk – no one knew it would lead to cities and space flight. When we spoke the first word, took up agriculture, invented the printing press, flicked the internet on-switch – all of these things could have led to our demise, and in some sense, our eventual demise can be traced all the way back to the day that ancient human learnt how to make fire. Progress helps us, until the day it kills us. That said, fear of negative potential cannot stop us from attempting forward motion – and by now, says Goertzel, it's too late anyway. Even if the U.S. decided to pull the plug on superhuman intelligence research, China would keep at it. Even if China pulled out, Russia, Australia, Brazil, Nigeria would march on. We know there are massive benefits – both humanitarian and corporate – and we have latched to the idea. "The way we got to this point as a species and a culture has been to keep doing amazing new things that we didn't fully understand," says Goertzel, and for better or worse, "that's what we're going to keep on doing." Ben Goertzel's most recent book is AGI Revolution: An Inside View of the Rise of Artificial General Intelligence.
---
Ben Goertzel's most recent book is AGI Revolution: An Inside View of the Rise of Artificial General Intelligence.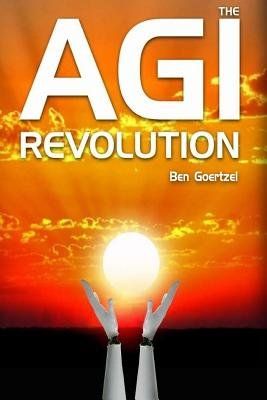 The Flynn effect shows people have gotten smarter, but some research claims those IQ gains are regressing. Can both be right?
Surprising Science
Many countries made incredible gains in IQ scores during the 20th century, averaging three IQ points per decade.
Studies out of Europe have shown a reversal of this trend.
Such declines are not universal, and researchers remain unsure of what is causing them.
They'll reportedly last for thousands of years. This technology may someday power spacecraft, satellites, high-flying drones, and pacemakers.
Woman looking at a diamond.
popular
Nuclear energy is carbon free, which makes it an attractive and practical alternative to fossil fuels, as it doesn't contribute to global warming. We also have the infrastructure for it already in place. It's nuclear waste that makes fission bad for the environment. And it lasts for so long, some isotopes for thousands of years. Nuclear fuel is comprised of ceramic pellets of uranium-235 placed within metal rods. After fission takes place, two radioactive isotopes are left over: cesium-137 and strontium-90.
New research shows that a healthy supply of locally-sourced beer helped maintain Wari civilization for 500 years.
Culture & Religion
A new analysis of an ancient Wari brewery suggests chicha helped maintain the civilization's social capital for hundreds of years.
Civilizations throughout the ancient world used alcoholic drinks to signify kinship, hospitality, and social cohesion.
The researchers hope their findings will remind us of the importance in reaffirming social institutions and sharing cultural practices — even if over coffee or tea.
Beer is history's happiest accident. Though the discovery probably happened much earlier, our earliest evidence for beer dates back roughly 13,000 years ago. Around this time, the people of the Fertile Crescent had begun to gather grains as a food source and learned that if they moistened them, they could release their sweetness to create a gruel much tastier than the grains themselves.
One day a curious — or perhaps tightfisted — hunter-gatherer hid his gruel away for a safekeeping. When he returned, he found the bowl giving off a tangy odor. Not one to waste a meal, he ate it anyway and enjoyed an unexpected, though not unpleasant, sensation of ease. By pure happenstance, this ancestor stumbled upon brewing.
That's one possible origin story, but we know that our ancestors learned to control the process, and beer took a central role in Fertile Crescent civilizations — so central that Professor Patrick McGovern, a biomolecular archaeologist at the University of Pennsylvania, argues that beer, not bread, incentivized hunter-gatherers to relinquish their nomadic ways.
Beer may also be proof of a God who wants us to be happy (Dionysus?), because the beverage* would be independently rediscovered by peoples across the ancient world, including those in China and South America.
One such peoples, the pre-Inca Wari Civilization, made beer, specifically chicha de molle, a critical component in their religious and cultural ceremonies. In fact, a study published in Sustainability in April argues that the role was so important that beer helped keep Wari civilization intact for 500 years.
Brewing social capital
Twenty years ago, a team of archaeologists with the Field Museum of Natural History, Chicago, discovered a brewery in Cerro Baúl, a mesa in southern Peru that served as an ancient Wari outpost. The brewery contained original equipment, clay storage vessels, and compartments for milling, boiling, and fermentation.
The team recently analyzed these on-site vessels to uncover the secrets of the Wari brewing process. Removing tiny amounts of material found in the spaces between the clay, they were able to reconstruct the molecules of the thousand-year-old drink. They then worked alongside Peruvian brewers to recreate the original brewing process.**
Their molecular analysis revealed several key features of the beer: The clay used to make the vessels came from a nearby site; many of the beer's ingredients, such as molle berries, are drought resistant; and though alcoholic, the beer only kept for about a week.
These details suggest that Cerro Baúl maintained a steady supply of chicha, limited by neither trade nor fair weather, and became a central hub for anyone wishing to partake. The Wari would likely make such trips during times of festivals and religious ceremonies. Social elites would consume chicha in vessels shaped like Wari gods and leaders as part of rituals attesting to social norms and a shared cultural mythology and heritage.
"People would have come into this site, in these festive moments, in order to recreate and reaffirm their affiliation with these Wari lords and maybe bring tribute and pledge loyalty to the Wari state," Ryan Williams, lead author and head of anthropology at the Field Museum, said in a release. "We think these institutions of brewing and then serving the beer really formed a unity among these populations. It kept people together."
The Wari civilization was spread over a vast area of rain forests and highlands. In a time when news traveled at the speed of a llama, such distinct and distant geography could easily have fractured the Wari civilization into competing locales.
Instead, the researchers argue, these festive gatherings (aided by the promise of beer) strengthened social capital enough to maintain a healthy national unity. This helped the Wari civilization last from 600 to 1100 CE, an impressive run for a historic civilization.
Bringing people together (since 10,000 BCE)
A Mesopotamian cylinder seal shows people drinking beer through long reed straws. Image source: Metropolitan Museum of Art.
Of course, the Wari weren't the first civilization to use beer to reaffirm bonds and maintain their social fabric. Returning to the Fertile Crescent, Sumerians regarded beer as a hallmark of their civilization.
The Sumerian Epic of Gilgamesh tells of the adventures of the titular hero and his friend Enkidu. Enkidu beings as a savage living in the wilderness, but a young woman introduces him to the ways of civilization. That orientation begins with food and beer:
"They placed food in front of him,
They placed beer in front of him,
Enkidu knew nothing about eating bread for food,
And of drinking beer he had not been taught.
The young woman spoke Enkidu, saying:
"Eat the food, Enkidu, it is the way one lives.
Drink the beer, as is the custom of the land."
Enkidu ate the food until he was sated,
He drank the beer — seven jugs! — and became expansive
and sang with joy.
He was elated and his face glowed.
He splashed his shaggy body with water
and rubbed himself with oil, and turned into a human."
Tom Standage, who recounts this scene in his History of the World in 6 Glasses, writes: "The Mesopotamians regarded the consumption of bread and beer as one of the things that distinguished them from savages and made them fully human." Such civilized staples not only demarcated their orderly life from that of hunter-gatherers, they also served a key role in their culture's unifying mythology.
Furthermore, Standage notes, Sumerian iconography often shows two people sipping from waist-high jars through reed straws. The earliest beers were consumed in a similar fashion because technological limitations prevented baking individual cups or filtering the beverage. But the Sumerians had the pottery skills to make such cups and filter the dregs. That they kept the tradition suggests that they valued the camaraderie brought by the experience, a sign of communal hospitality and kinship.
The ancient Greek's similarly used alcohol as a means of maintaining social and political relationships — though their drink of choice was wine.
During symposiums, upper-class Greek men would gather for a night of drinking, entertainment, and social bonding. In Alcohol: A history, Rod Phillips notes that symposiums were serious affairs where art, politics, and philosophy were discussed throughout the night and could serve as rites of passage for young men. (Though, music, drinking games, and sex with prostitutes may also be found on the itinerary.)
Of course, we can amass social capital without resorting to alcohol, which has been known to damage social relationships as much as improve them.
In the 17th century, London's coffeehouses stimulated the minds of thinkers with their caffeine-laden drinks, but also served as social hubs. Unlike the examples we've explored already, these coffeehouses brought together people of different backgrounds and expertise, unifying them in their pursuit of ideas and truths. Thus, coffeehouses can be seen as the nurseries of the Enlightenment.
Relearning ancient lessons
The Field Museum archaeologists hope their research can help remind us the importance social institutions and cultural practices have in creating our common bonds, whether such institutions are BYOB or not.
"This research is important because it helps us understand how institutions create the binds that tie together people from very diverse constituencies and very different backgrounds," Williams said. "Without them, large political entities begin to fragment and break up into much smaller things. Brexit is an example of this fragmentation in the European Union today. We need to understand the social constructs that underpin these unifying features if we want to be able to maintain political unity in society."
So, grab a beer or coffee or tea, spend some time together, and raise a glass. Just try not focus too much on whether your friend ordered Budweiser's swill or an overpriced, virtue-signaling microbrew IPA.
Big think's weekly newsletter.
Get smarter faster from the comfort of your inbox.
See our newsletter privacy policy
here
Most Popular
Most Recent
Big think's weekly newsletter.
Get smarter faster from the comfort of your inbox.
See our newsletter privacy policy
here
© Copyright 2007-2019 & BIG THINK, BIG THINK EDGE,
SMARTER FASTER trademarks owned by The Big Think, Inc. All rights reserved.